You've used small electric trolling motors before, but now you're ready for an upgrade.
Perhaps you recently got a bigger boat, so you need a powerful, heavy-duty motor to keep you moving through the water.
Or perhaps you simply want a trolling motor that's bigger, better, and more sophisticated than the one you have now.
Enter the Motorguide Xi5.
Motorguide has more than five decades of experience building and improving upon their trolling motors, and the Xi5 is currently their top offering. With features such as wireless control and Pinpoint GPS, this trolling motor contains tons of premium features.
What kind of features, you ask?
Is the Xi5 right for you and your boat?
Keep reading to find out more!
Who is This Product For?
The Motorguide Xi5 is one of the top trolling motors on the market. It is made of high-quality materials, comes with high-tech features, and is primarily used for larger boats. That said, all of its premium features come at a premium price tag.
If you're considering investing in an Xi5 trolling motor, there are some things you should ask yourself to determine if it's the best choice for you.
First, do you have a medium or large boat, preferably 17 feet or longer? The smallest Xi5, with a 55-pound thrust, might work for some smaller boats, but in general, this trolling motor is intended for use with larger boats.
If you're confident that a Xi5 will work for your boat size, you should then consider whether you're willing to pay extra for a truly superior trolling motor.
Are you out on the water frequently? Do you do a lot of intensive fishing or boating in rough waters? Do you wish your current motor had more user-friendly, convenient features?
If you answered yes to any of these questions, the Xi5 might be just what you're looking for.
On the other hand, if you're a casual boater, tend to stay in small or calm bodies of water, and are more concerned about the cost than having the latest features, you'll probably want to go with a less expensive motor.
At this point, if you're still reading, you may be wondering what exactly you will get for your money if you decide to buy a Xi5.
In the following sections, we'll take a closer look at the physical components of a Xi5 trolling motor and explore its various features.
What's Included?
When you order a Xi5, you will receive the following items:
The motor itself, including the shaft, controllers, motorhead and propellers
A mounting base and the hardware for installing it
A wireless remote so you can control the motor from anywhere on the boat
A locking system to secure the motor in its stowed position
You can also order a foot pedal remote as an accessory. It's worth noting that the unit does NOT include a foot pedal or battery. It requires one 24 volt or two 12 volt batteries to use.
For a more detailed look at what's inside the box when you order a Xi5, check out this video.
Unboxing Motorguide Xi5 Trolling Motor - What's In The Box for 2020
Overview of Features
The Xi5, as mentioned above, contains plenty of great features that you won't find on cheaper electric trolling motors.
One of the most notable features is the wireless control system. Other trolling motor companies may offer wireless as an expensive add-on, but Motorguide offers this as a standard feature on all of their trolling motors.
Using the wireless controls, you can have your Xi5 mounted as directed on the bow but change the speed or direction from anywhere in the boat, while fishing or eating lunch or relaxing in your favorite seat.
The Xi5 is equipped with Motorguide's Pinpoint GPS, which is known for being the most accurate GPS system available for trolling motors. It also has a sonar system built-in.
This GPS can be hooked up to any compatible fishfinder or navigational tool to help you find your way around the water, keep to your anchor point, or discover where the fish are congregating.
The Xi5 base features an LED dashboard containing information about the power system, GPS, propellers, and battery life.
Beyond these high-tech features, the Xi5 is simply designed better than many of the trolling motors available on the market today.
The steering transmission is designed with ball bearings to create a smoother rubbing action, which reduces wear and tear in the long run. The shaft is both flexible and highly durable, allowing it to bend without breaking anytime it encounters obstacles in the water.
The shaft, in particular, is backed by a lifetime warranty, so if it ever does break, you may be able to get it replaced at no charge.
The electrical components of the trolling motor are all encased in a protective coating which will keep water, dust, and debris from getting in and causing damage.
On top of it all, each part of the motor is made with quality and durability in mind. Each part is made of the highest quality materials and designed to last year after year.
The motor comes in three different thrust sizes–55, 80, and 105 pounds. Depending on the size, the shaft length varies from 48 to 72 inches. It is, as mentioned briefly, a bow mount trolling motor, and it uses an electric steering process to move your boat through the water.
These are all great features, but they do come at a price. The Xi5 is one of the more expensive trolling motors you can buy. But if you can afford the steep price tag, you'll be getting one of the best trolling motors out there.
What We Like
The high-tech features make your life easier while out on the water
The motor is well designed and made of high-quality materials
The protective coating keeps water and debris from damaging the electrical components
What We Don't Like
It's pretty expensive for a trolling motor
| | | | |
| --- | --- | --- | --- |
| Design | Ease of Use | Features | Customer Service |
| ⭐⭐⭐⭐⭐ | ⭐⭐⭐⭐ | ⭐⭐⭐⭐⭐ | ⭐⭐⭐⭐ |
| Well thought out design and durable materials make this trolling motor last | Hand remote permits wireless control, LED dashboard is easy to read | Pinpoint GPS, sonar, wireless control, lifetime-guaranteed shaft, and more | Helpful and friendly customer service |
How to Use This Product
To start with, you'll want to familiarize yourself with the process for installing an Xi5 trolling motor. Follow the instructions included in the owner's manual. To get a visual idea of the process, check out this helpful video.
Installing/mounting a Motorguide Xi5 36V Trolling Motor.
If you want to hook it up to compatible navigational tools, such as Simrad or Lowrance, check out this video.
How to Install and connect the Motor Guide Xi5 trolling motor to Simrad or Lowrance chart plotter!!!
Alternatives
The main downside of the Xi5 is the price. Not everyone can afford a premium trolling motor. Are there any other brands that provide similar quality at a more affordable price?
Minn Kota might have a few options that will suit your needs.
Most Minn Kotas are also fairly pricey. That said, they also tend to provide a range of great features, including GPS, sonar, and Bluetooth capabilities.
Check out this Minn Kota bow mount trolling motor.
Another good brand for less expensive trolling motors is Newport Vessels. That said, they are often much simpler in design and may not offer the more high-tech features and wireless controls.
Here's a Newport Vessels transom mount trolling motor.
Conclusion
And there you have it!
The Motorguide Xi5 is a fantastic, premium-quality trolling motor for medium to large boats. It comes with a highly accurate GPS system, integrated sonar, a wireless remote, and a lifetime-guaranteed composite shaft.
Though you will have to pay a pretty penny for these great features, if you can afford to do so, you won't be disappointed. The Motorguide Xi5 is a trolling motor that truly takes quality to the next level.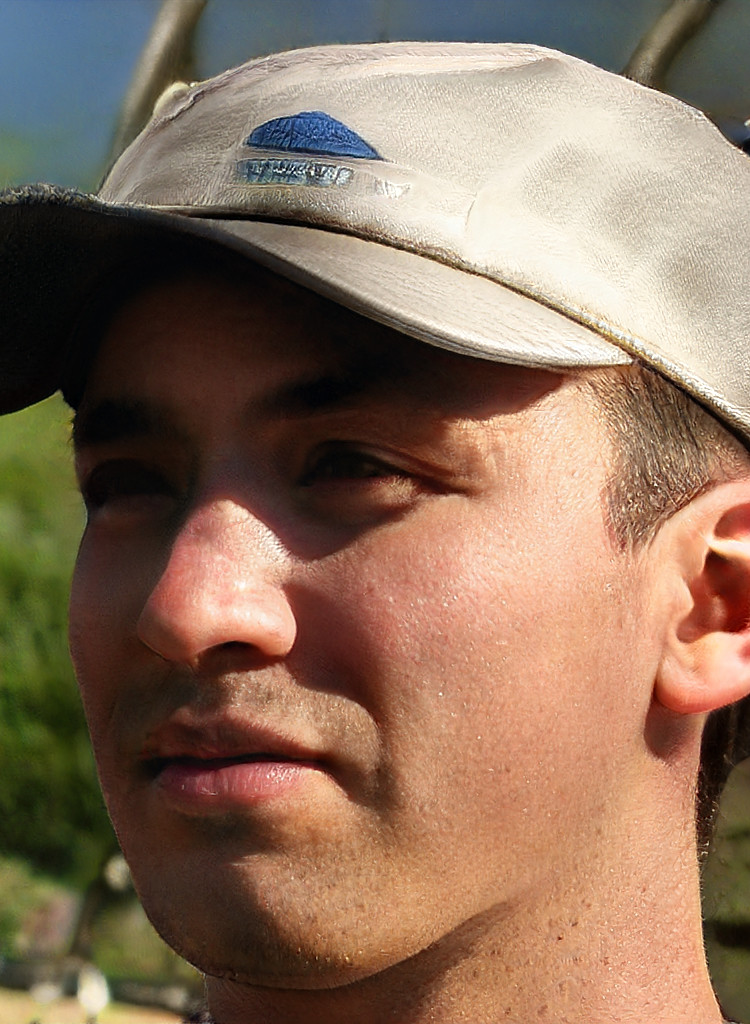 I created this site to help people – to help you – with your boat problems. Instead of helping one person at a time, I want this website to be the "one-stop-shop" for everyone's boating concerns. Read more.