Choosing the right trolling motor can quickly become confusing.
How do you differentiate between each brand and model?
Newport Vessels is one of the top manufacturers of trolling motors.
They have built a reputation for having efficient, powerful, and affordable motors.
Today, we'll discuss:
Who Newport Vessels is made for
The Newport Vessels trolling motor line-up
How to get the most out of it
Alternative brands
Let's get started!
Who are Newport Vessels for?
So you're looking at Newport Vessels trolling motors, but you're wondering if it's the right fit for you.
Here are three reasons why you should consider Newport Vessels:
You own an inflatable boat
You're someone who wants a simple motor that doesn't require much maintenance
You want something affordable
Newport Vessels are ideal for people who own small vessels like kayaks, canoes, and inflatable boats.
That's because their motors use transom mounts, which can easily be clamped onto the stern or bow of the boat without any drilling or altercation.
Also, it's great for anglers who want an easy-to-use motor. The tiller hand works similarly to a steering wheel. You can navigate your vessel and change speeds with ease.
Lastly, it's super affordable and won't break the bank.
Other brands such as Minn Kota can cost up to ten times more in price than Newport Vessels.
However, if you're someone who wants a lot of automation and other high-tech features, this brand isn't for you.
Newport Vessels Product Line-Up
Newport Vessels NV-Series
The Newport Vessels NV-Series is one of the most durable and versatile trolling motors in the market.
Customers can choose to purchase various thrusts such as 36 lbs, 46 lbs, 55lbs, 62 lbs, and 86 lbs. They also can select between a 30 inch or 36-inch shaft.
The NV-Series is the most powerful of all Newport Vessels since it has higher thrust options.
If you're using a single-person kayak, a 36 or 46 lb thrust will usually suffice. However, if you ever use a bigger vessel, such as a 5-person inflatable boat, the higher thrust helps you reach top speeds.
It's made with strong materials such as their virtually indestructible fiberglass shaft, heavy-duty nylon mount, aluminum head, and stainless steel and zinc hardware.
This heavy-duty construction is made to last for a long time, whether you choose to travel in saltwater or freshwater conditions.
It also has a telescopic six-inch handle to allow easy steering for users. One advantage of using a tiller is that you won't have to get up to steer the vessel, and it doesn't take up any space.
However, the disadvantage of using a hand-controlled motor is that anglers will have to take their hands off the rod and reel to adjust the boat's direction.
The motor does have an eight-speed control system (five forward speeds and three reverse speeds), so you can enjoy a smooth ride to your fishing spot.
Overall, the NV-Series also has a good run time. Assuming you use a 50Ah battery and depending on your speed, the motor may run between two to five hours.
And it includes a 5 LED battery indicator to give you insight into the power level left in your battery, so you know when it's time to head back.
For this price range, it's hard to find a more durable and efficient trolling motor like the NV-Series.
Newport Vessels X-Series
The X-Series is similar to the NV-Series, except it features an extending tiller with a 30-degree tilting head.
This means you're able to tilt the handle up or down by 30 degrees.
Anglers have the flexibility to stand up and angle the tiller up to navigate their vessel easily. Or if they're sitting down, you can angle the handle down.
Especially if you're casting a line, you'll want to be in a stand-up position. With the tilting head, you can remain in a standing position while controlling your boat.
Every boat is unique, so having a tilting handle allows users to be comfortable in any situation.
Anglers who like to change positions while cruising or fishing should consider the X-Series.
It has an 8-speed control system and a 36-inch adjustable shaft making it ideal for traveling in deep or shallow waters.
If you're someone who frequently fishes in rough waters, having a longer shaft length such as a 36-inch will help the propeller stay submerged despite choppy waters.
The X Series also includes a three-blade propeller designed to be quite powerful and get you through weeds and muck.
Furthermore, a three-blade prop can keep your inflatable boat at top speeds better than a two-blade when it comes to fighting against currents or strong winds.
There is another minor difference as well. The X-Series has a 10-point LED battery meter instead of a five-point one.
This means you'll see more detail regarding the battery levels. It doesn't make much of a difference, but it can allow you to manage your battery and runtime better while you're out in the water for hours.
Unlike the NV-Series, one disadvantage of the X-Series is that it doesn't have many thrust options.
Users can only choose from a 40 or 55 lb thrust, so it may not be viable for larger inflatable boats.
Newport Vessels Kayak Series
For those who want a more customized fit to a kayak, Newport Vessel created the Kayak Series.
This model is based on the NV-Series with similar control upgrades and battery display. The key difference is the shorter shaft size measuring only 24 inches at its maximum extension.
Many anglers adjust the shaft even shorter to ensure low profiling and access to shallow waters much easier.
This motor has an ultra-quiet operation to ensure a stealthy approach so that anglers can get close to the action without scaring away shallow water fish.
For kayaks, paddling can be a lot of work. With the motor, you can conveniently change speeds on the telescopic handles.
Another reason why it's great for kayaks is the nylon transom mounting. Transom mounts can easily be installed on your kayak by using a clamp.
You won't have to alter your kayak, and it won't take up any space.
Fishing enthusiasts enjoy using transom mount motors on kayaks since they provide the reliable horsepower to travel from fishing spot to fishing spot. It's removable and very straightforward to work with.
The one problem I see is that the motorhead and handle aren't waterproof. This means that it could get damaged from heavy rain or excessive splashing.
How to Install
You might be wondering what comes with the Newport Vessel motors and how do you install them.
We've included a clip demonstrating the NV-series motor's unboxing, how to install it, and what it looks like on a boat.
Newport Vessels Trolling Motor Unboxing, Install and review
Customer Service Reviews
Although Newport Vessels trolling motors are manufactured in China, their product quality and customer service are outstanding.
Newport Vessels offer customers a two-year limited warranty on their trolling motors, ensuring they are free from defects.
However, it doesn't cover any normal wear and tear or any neglect and abuse of the product.
Their motors typically ship within one business day and arrive within seven days of being shipped. Usually, it'll take only a few days if you live in the United States.
Newport Vessels also provide a 30-day guarantee where customers can return their product if they aren't satisfied.
Overall, we believe Newport Vessels is a very reputable company with high-quality customer service. Their customer service staff is usually quite friendly and will answer any questions you have.
But you can always look through their Help Center section, which includes their resource guides, video library, and FAQs section, to learn more about their trolling motors.
Alternative Brands
Minn Kota and MotorGuide are two of the biggest competitors to Newport Vessels. We'll explore their differences.
Minn Kota is probably the most popular and premium brand of trolling motors.
Their claim to fame is their unique i-Pilot remote control motors. This high-tech remote makes navigating your vessel as easy as using your TV remote.
The i-Pilot has a GPS, so users can lock onto a fishing spot and let their motor run on auto-pilot.
In addition, they have a mega imaging feature to connect with a fish finder enabling you to see directly below and to the sides of your vessel.
There are so many features that most people never even use them all. But you will have to pay ten times the price or more for these motors.
If you take angling seriously, Minn Kota is an excellent alternative.
Minn Kota and Newport Vessels are the most popular trolling motor manufacturers. However, a distant third might be MotorGuide.
The main difference between Newport Vessels and MotorGuide is their selection. Unfortunately, Newport Vessels doesn't have a wide selection to choose from. Sure, they offer different sizes and thrust levels, but they only offer a handful of motors with slight differences. Not to mention all of Newport motors uses hand-steering controls.
MotorGuide offers all types of steering options such as hand control, foot control, and remote. They also offer motors for freshwater or saltwater uses.
Like Minn Kota, they have great features like GPS spot-lock, easy stow, deploy lift-assist, and a fish finder tool.
The price is less steep than Minn Kota as well.
Conclusion
Choosing the right trolling motor boils down to the features you want since all of the brands offer exceptional quality and durability.
Newport Vessel products are for you if you're looking for something durable, powerful, and efficient. Despite its low price, it's well-made, so you're not sacrificing quality either.
Ultimately, they might not be high-tech, but they get the job done.
We hope you found our Newport Vessels trolling motor review insightful!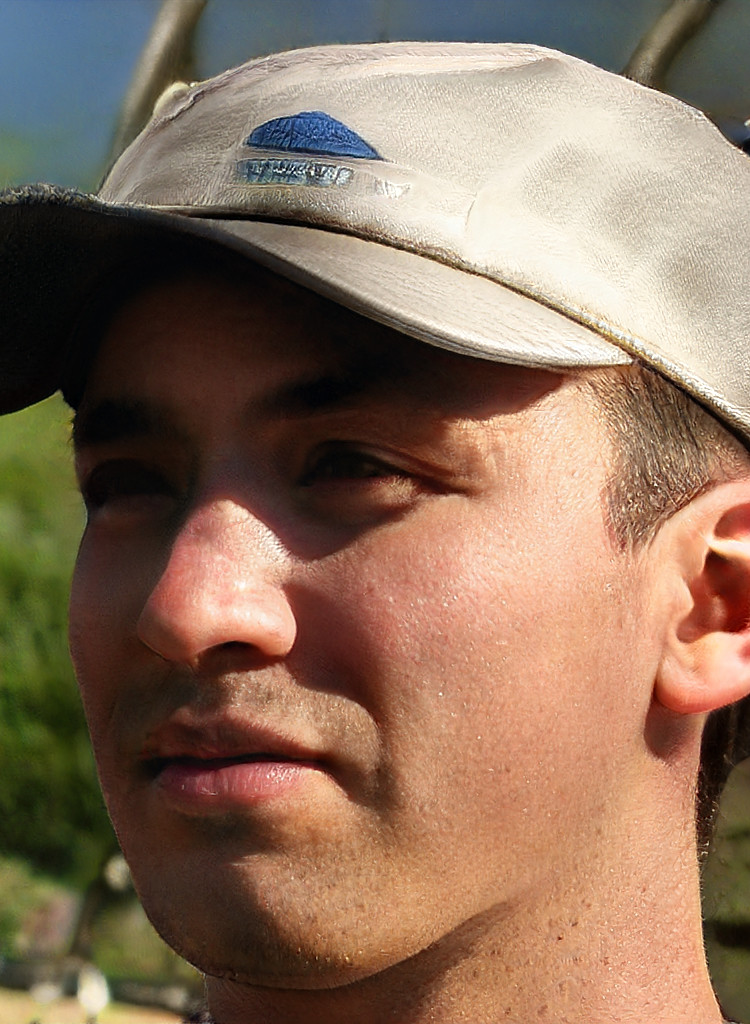 I created this site to help people – to help you – with your boat problems. Instead of helping one person at a time, I want this website to be the "one-stop-shop" for everyone's boating concerns. Read more.