If you've been shopping around for a new trolling motor, you're probably familiar with brands such as Minn Kota and Newport Vessels.
But what about Watersnake?
The Watersnake brand was established in 2006 by an Australian company called Jarvis Walker. Despite being relatively new to the industry, the brand has grown rapidly and is sold throughout the world.
Watersnake trolling motors are often considered as good as, if not better than, the more well-known brands.
Why?
What is it that sets Watersnake apart from the competition?
Keep reading to find out everything you need to know about Watersnake trolling motors!
Who Are Watersnake Trolling Motors For?
According to their Amazon landing page, Watersnake trolling motors are "created by anglers to be used by anglers."
That said, you don't have to be an active fisher to make good use of a Watersnake.
As we'll discuss below, Watersnake offers several different trolling motors made for use in both freshwater and saltwater.
So whether you enjoy off-shore fishing in the ocean, powering your boat upriver, or exploring the ins and outs of your local lake, you should be able to find a Watersnake trolling motor that will fit your boat type and boating preferences.
Better yet, most of Watersnake's products are very reasonably priced. You can spend extra money for a more well-known brand, or you can get many of the same great quality and features at a smaller price tag by choosing Watersnake.
The choice is up to you.
What are Watersnake Trolling Motors and Their Features?
Watersnake offers three basic product types: freshwater trolling motors, saltwater trolling motors, and trolling motor accessories.
Watersnake offers two freshwater trolling motors, three trolling motors made specifically for saltwater, and several great accessories such as 2- and 3-blade propeller replacement kits, replacement remote controls, and quick release brackets.
Let's take a closer look at three specific products: the Tracer Transom Mount trolling motor, the Asp 12V trolling motor and the 2-blade mini propeller replacement.
Tracer Transom Mount Trolling Motor
Made specifically for use in freshwater, this is your classic transom mount motor. It comes in 30-, 44-, and 54-pound thrust sizes so you can choose the one that best fits the size of your boat.
The 30-, 36-, and 42-inch shaft is a good medium-sized length, ideal for use with kayaks, jon boats, inflatable boats, and more. The motor has five speed settings and two reverse settings to help you maneuver through the water while using only as much battery life as you need.
The motor mounts easily to the transom by way of a sturdy metal clamp. The extendable tiller allows you to control the motor from a comfortable position.
This trolling motor comes with a three-blade propeller, which provides smoother passage through the water and resists becoming tangled in plants or fishing lines.
While this trolling motor isn't the cheapest transom mount motor on the market, it's far from being the most expensive. It provides decent quality and helpful features at an affordable price, but it runs noisy and may not function at the same level as a more premium motor.
Asp 12V Trolling Motor
This motor is made for handling saltwater, so you can feel confident the next time you take your boat for an off-shore fishing trip. Offered in 18- and 24-pound thrust sizes, this trolling motor is made specifically for small boats such as kayaks and small dinghies.
It comes in two different mounting styles: transom mount and kayak bracket mount. The transom mount option clamps onto the transom, whereas the kayak bracket, as the name suggests, uses a specific bracket style to clamp to the side of a canoe or kayak.
Both styles come with a 24-inch shaft, which is typically ideal for most canoes and kayaks but may be too short for larger boats. The motor comes with a two-blade propeller, a forward-reverse switch for getting out of tight corners, and two different speed settings.
Like other Watersnake trolling motors, the Asp uses a 12-volt battery that is not included with the motor itself. This lightweight, portable motor weighs under 5 pounds. It can be easily installed for a day on the water, then removed just as easily for care and storage.
If you have a small boat or kayak, this trolling motor may be ideal, but do not expect it to work so well on larger boats. Be sure you know beforehand the ideal shaft length and thrust for your specific type of boat.
2-Blade Mini Propeller
If you need to replace the props on your Watersnake electric trolling motor, this mini propeller kit is the accessory for you.
This prop kit is compatible with any Watersnake electric trolling motor but is made specifically for the Asp 12v discussed above.
The small, rounded blades resist getting wrapped up in underwater plant life and loose fishing line, which will save you plenty of unwanted hassles from trying to untangle the props.
Keep it with you as a spare during your fishing or boating trips, or use it to replace a damaged propeller. It comes with the necessary hardware to install it on your trolling motor and is easy to assemble and use.
This is a durable, well-designed propeller kit that comes at a very reasonable price. If you already have a Watersnake trolling motor, whether you need a new prop right now or simply want to have it as a backup, this prop is a great choice.
How to Get the Most Out of Your Watersnake Trolling Motor
To get the most out of any trolling motor, the first step is installing it correctly.
If you're not familiar with the general process, or you want to know about installing Watersnake trolling motors specifically, check out this video:
Watersnake - Electric Motor Installation
Or, if you want to know more about using the kayak bracket, this video is especially helpful:
Watersnake Universal Electric Motor Mount for Kayaks and Canoes
Other than that, there are no special secrets for using Watersnake trolling motors over any other brand. They work much the same as other trolling motors and will last the longest when properly cared for.
Make sure your Watersnake trolling motor is allowed to dry completely between uses, and, if practical, remove it from the boat and keep it in storage when you're not using it.
Make sure your battery is fully charged before hitting the water and keep your trolling motor on the lowest setting needed to maintain your desired speed. This will keep you from draining the battery.
If you experience any problems or you have questions related to your specific motor, consult your owner's manual or consult Watersnake's customer service directly.
User Reviews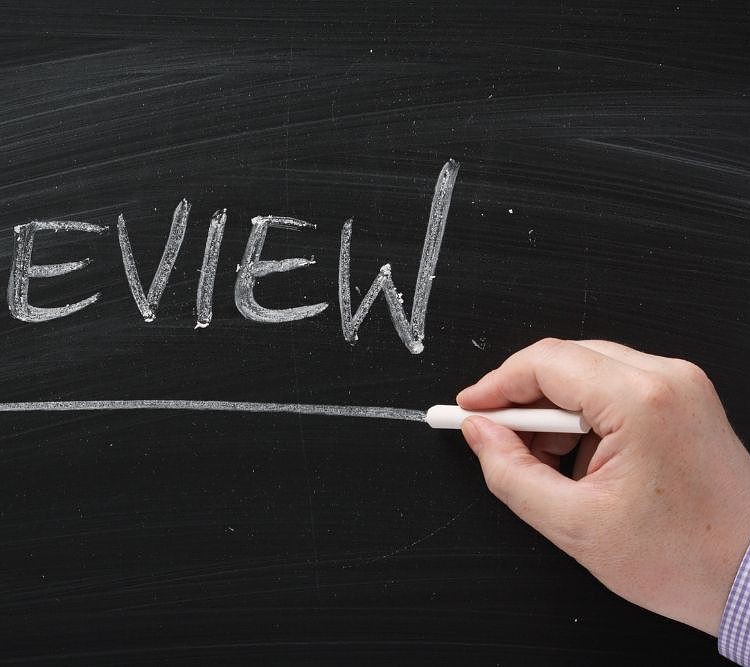 Customers who have used Watersnake trolling motors say that they are easy to use and easy to install on most boats. They claim these motors have plenty of power and are able to move pontoons, jon boats, and other boats through the water with ease.
Watersnake customers are generally happy customers, stating that the trolling motors do everything they're supposed to do and more, handle river currents as well as calmer waters, and maintain great speeds.
Users also claim that Watersnake has excellent customer service.
Competitors
Watersnake's primary competitors are Minn Kota and Newport Vessels. Let's take a look at each of these brands in turn and see how they compare with Watersnake.
Minn Kota
Minn Kota is the top brand in terms of trolling motors. Minn Kota trolling motors are typically the highest quality, and that quality combined with the brand name typically command a premium price.
So, are Minn Kota trolling motors better than Watersnake?
In terms of quality, Minn Kota motors really can't be beaten. Minn Kota has a diverse range of trolling motor types, and they are designed with quality and durability in mind.
Simply put, Minn Kota is the bigger, better, more established brand.
That said, Watersnake trolling motors are typically far less expensive than Minn Kota motors, and they often provide just as many features. Some may even provide better value for the money you spend.
So, if you're looking for a premium trolling motor of the highest quality, Minn Kota is the way to go.
But if you're looking for a trolling motor that provides the best value, Watersnake definitely gives Minn Kota a run for its money.
Newport Vessels
Newport Vessels is another well-known brand not only for trolling motors but for boating and fishing supplies in general.
Like Minn Kota, Newport Vessels offers a number of different trolling motor types and styles, and they typically sell for lower prices.
In fact, most Newport Vessels trolling motors are priced quite similarly to Watersnake motors.
So, which is the better brand?
It depends on what you're looking for.
Newport Vessels trolling motors typically offer higher thrust sizes than Watersnake, meaning they will work better for larger boats.
That said, larger thrust sizes tend to drain the battery quicker, so if you can get away with using a smaller trolling motor, Watersnake motors may preserve your battery life better than Newport Vessels motors.
Conclusion
So, are Watersnake trolling motors any good?
The answer is yes.
Watersnake trolling motors provide good value at great prices and are especially useful for smaller boats. Though they don't have the same level of prestige as Minn Kota or Newport Vessels, they are quality trolling motors that will get the job done.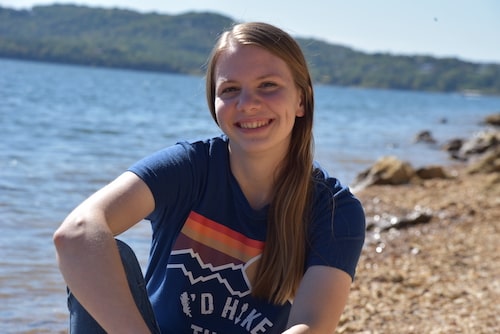 Sarah Hood has been writing for Anchor Travel since 2021. When she's not writing, she enjoys cooking, singing, and spending time in the great outdoors.