Many people carry heavy batteries on their boats to power their trolling motors.
Some of these batteries can also power things like fish finders, radar, and more.
Some anglers are switching to lithium-ion batteries, for a variety of reasons.
Here's what you need to know to decide how to power your trolling motor in the future.
The Advantages of Using a Lithium-Ion Battery for a Trolling Motor
There are several good reasons to buy a lithium battery for your trolling motor. If these are benefits that you would like to reap, go get one of these batteries.
Lithium-ion batteries last longer than traditional deep cell batteries do. If you have 3 100 amp-hour marine batteries set up in a series to power a trolling motor vs. 3 100 amp-hour lithium batteries, the lithium setup will give you the same power for twice as long.
As conventional batteries get drained, they lose power and your trolling motor will lose thrust. With lithium batteries, this will not happen until the battery is nearly 100% drained.
Lithium batteries can be discharged and recharged up to 5 times more than conventional batteries can.
Buying Guide
There are several things that you should consider when buying a lithium-ion battery for your trolling motor.
Cost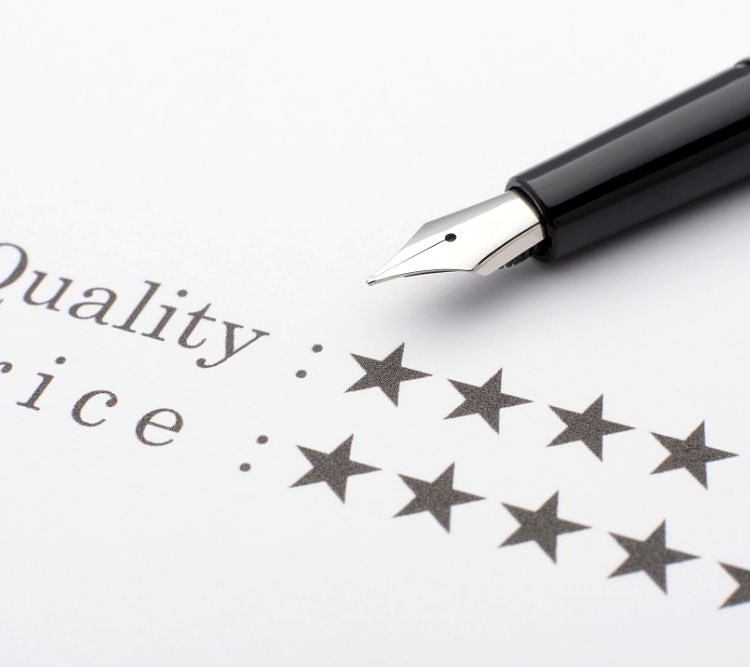 Lithium-ion batteries are more expensive than traditional deep-cell batteries. Because of this, you will need to be ready to invest in your boat and its setup before you buy one. Make sure that you do your research so you feel like you are getting the right battery for you.
You may also want to look around and see if you can find any deals on marine batteries. Reach out to local fishing stores or wait until you see a good deal. After all, you don't want to spend any more money than you have to on your new battery.
Voltage
Be sure you get a lithium-ion battery, or a set of them, that can handle the voltage on your trolling motor. The majority of lithium batteries, like the majority of traditional deep-cell batteries, come in 12-volt versions. While you can get them with more voltage, you may not need that for your boat.
If you need 12 volts of power for your trolling motor, you will only need one lithium battery to power it.
If you need 24 volts, you will likely need to buy two.
If you have a 36-volt trolling motor, you will probably need 3 of these batteries.
Weight
Lithium-ion batteries tend to weigh less than traditional deep cell batteries, but that does not mean that they are weightless! Most come in somewhere between 11 and 15 pounds for a 12-volt battery.
Keep in mind that you may need to change your weight calculations for your boat if you are moving from traditional batteries to lithium-ion batteries. If the boat weighs less, it may move differently or require different power settings to achieve what you are used to.
Time
Since one of the main benefits of a lithium battery is that it will run your trolling motor longer, you'll want to make sure that you need those extra hours.
If you have never run out of power while out on the lake, you may not need to invest in a lithium-ion trolling motor battery.
If you have run out of power while out there, or you put a lot of effort into conserving battery power, then these batteries may have more of a draw for you.
Consider how you use your battery, how you would like to use it, then buy the best one for you.
Product Reviews
These are some of the best lithium batteries that we have found for powering trolling motors.
1. GLI Lithium-ion Deep Cycle Rechargeable Battery
This lithium-ion battery by GLI is designed for hard use, like what happens when a battery sits on a boat all day long.
No matter how bad the weather gets or how extreme the conditions are, this battery won't suffer and it won't stop working. Instead, it will keep on trucking for you.
This battery comes with its own charger and connection cables, so you don't have to worry if you won't have one that will work with it. Since you get the whole system, you can rest assured that the charger will always be compatible.
The battery also manages its own power. It won't overcharge or undercharge, and you won't experience a drop in voltage as the battery discharges.
It recharges quickly, too, so that, on the off chance that it does run out of power for you, you won't have to wait very long.
Most traditional deep-cell batteries can be recharged about 300 times before they need to be replaced. These batteries can go through 4,000-5,000 cycles of discharge! If you're sick of replacing batteries, investing in a lithium-ion version will stop that cycle!
What we like
This battery comes with creature comforts, like a carrying handle on the top.
These batteries are made by disabled veterans, so you can get a great product while supporting people who fought for freedom.
Partial charges don't hurt this battery, so there's no harm if you take it off the charger early.
What we don't like
Every once in a while, these batteries go bad quickly.
2. Ionic Lithium Ion Deep Cycle Battery 12V50-EP
Ionic's version of the lithium battery is superb for people who are looking for a drop-in replacement for traditional batteries. You won't need to change your setup at all to accommodate this battery because it will fit right in, no matter how you have the batteries wired.
This is one of the only batteries that comes with its own app. Use your smartphone to monitor the battery's status, find out how charged it is, and more.
The app connects to your battery using Bluetooth technology, so you will need to have a smartphone with this enabled.
This battery is great for more than just trolling motors. If you have an RV or want to store solar energy, this can function in those capacities, too. Just remove it from your boat and you can use it as an all-around battery.
Your battery will come with a 5-year Warranty. If anything happens to it and it is not working correctly, you can get a replacement at no cost to yourself. This will only add to your peace of mind.
What we like
This battery comes with an app so you can monitor battery function and charge so you don't even have to be close to the battery to know how it is doing.
These batteries are approximately 70% lighter in weight than regular deep-cell batteries, so you can bring more gear out on your boat with you.
What we don't like
If you don't have a compatible mobile phone, you will struggle to use the app.
3. Banshee Deep Cycle Lithium-Ion Marine Battery
The Banshee Lithium-Ion battery is great for outdoor use and perfect for the angler who sometimes forgets to check their battery's charge. This is because it features an emergency start option, which will get you going even if you let the charge fall.
This is one of only a few lithium-ion batteries that feature dual terminal marine posts. That means no extra adapters or anything like that.
It also features 800CCA. If that isn't enough power to start your boat, then you probably shouldn't be out on the water. After all, that means it's really cold outside!
This is a great battery for anglers who want a lithium-ion option that is designed for outdoor – or even for marine – use. The battery is made to be out on the water and to function well there. If that describes you, pick one up today!
What we like
The battery features an emergency start function so it will start your boat even if you accidentally run it down. It will recover from that emergency start, too.
The battery features a Battery Management system, which not only prevents overcharges and undercharges but also stops it from short-circuiting.
The battery can withstand long-term storage without losing voltage or charging capacity, so you won't have to worry about it during the winter.
What we don't like
The battery does need a proprietary charger, which needs to be purchased separately.
Conclusion
We recommend the Ionic lithium battery. It is easy to use and offers consistent rechargeable power for a long, long time. It is extremely reasonably priced for a lithium-ion battery, too, so you won't have to make as large of an investment to get one.
Install your new battery today and find out how easy it can be to get more power for your trolling motor. Get out on the water to test your new lithium battery and let us know how it goes.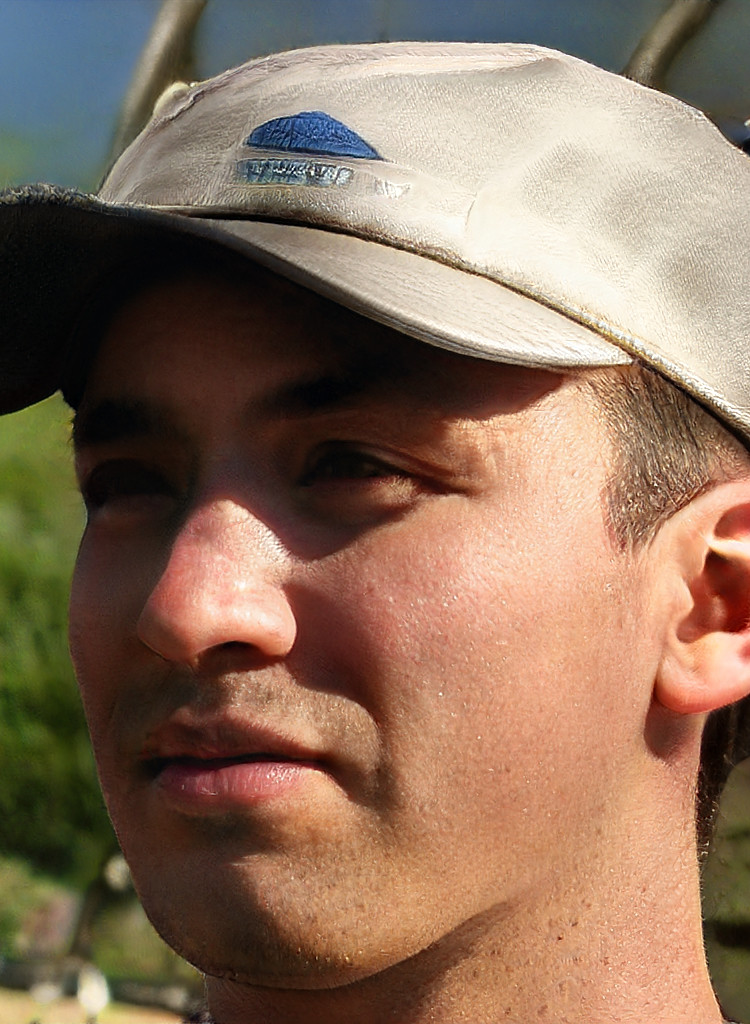 I created this site to help people – to help you – with your boat problems. Instead of helping one person at a time, I want this website to be the "one-stop-shop" for everyone's boating concerns. Read more.