If you have batteries on your boat, you may find it extra work to hook up and disconnect a portable charger every time you have to charge the batteries. Perhaps you're wondering: is it okay to just hook up the charger once and leave it on all the time?
Is it okay to leave the charger plugged in even when you're not using it?
Is it okay to leave it on the battery once the battery is charged?
Is it possible to overcharge a marine battery?
Great questions! Let's find out the answers, shall we?
Can I Leave My Boat Battery Charger Plugged In All the Time?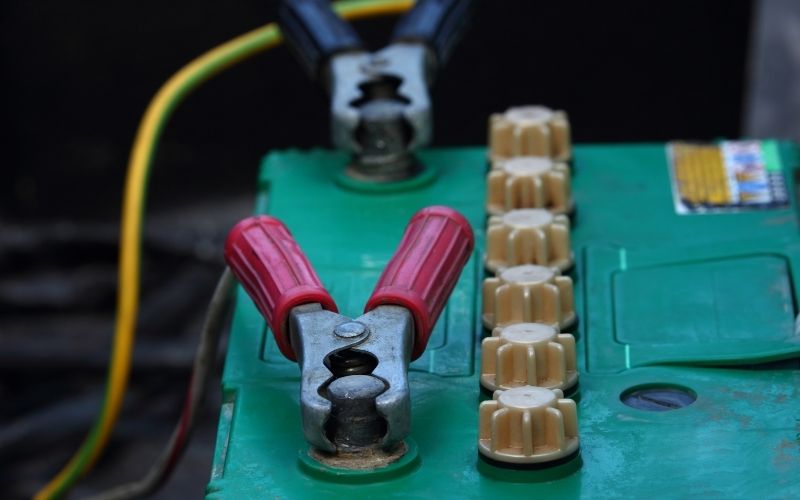 Our first question today – is it okay to leave your boat battery charger plugged in all the time?
The answer is yes, as long as you have a charger with an auto-shutoff function and it is not draining your primary onboard power source while it is plugged in.
Let's talk about the charger first.
Chargers with automatic shutoff capabilities are sometimes called smart chargers or three-stage chargers .
These chargers provide a certain flow of charge based on their reading of your battery's capacity and how deeply discharged it is. As the battery charges, the charger will provide a slower charge flow, finally sensing when the battery's fully charged and shutting itself off.
Many onboard chargers, those mounted on your boat, are smart chargers–they are meant to be permanently hooked up to the battery. They may be left plugged in at all times, but they probably won't be receiving power continuously unless the boat's hooked up to shore power.
If you leave your charger plugged in at all times and your boat is not connected to a shore power source, then it may draw from your boat's main power supply even when it is not actively charging.
You may want to unplug the onboard charger in between uses in these cases.
Some off-board chargers are also smart chargers, and it's okay to leave these plugged in as well. Any off-board chargers will likely be hooked up to a permanent power source, so you don't need to worry about draining your boat's power while charging a battery.
If your charger isn't a smart charger, you should not leave it plugged in. It won't shut off automatically to keep supplying charge even when the battery's fully charged. This, in turn, may cause irreparable damage to the battery.
Even if you keep a smart charger plugged in at all times, it's best to check on it from time to time to make sure the battery isn't overcharged if the auto-shutoff function happens to fail.
How Long Should I Leave A Boat Battery Charger on a Battery?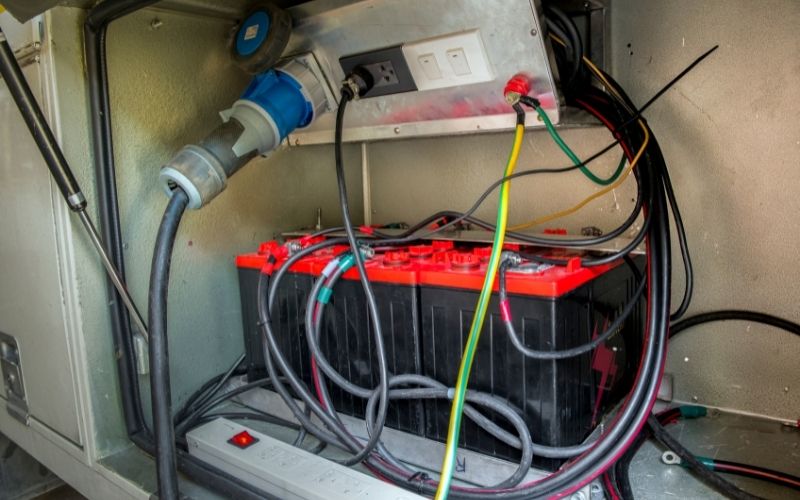 As noted above, onboard chargers are meant to be permanently hooked up to permanently mounted batteries.
They will not be supplying a charge the whole time, but they can be left on the battery without risking overcharge, due to their auto-shutoff function. This makes them convenient as they don't have to be removed and reconnected each time the battery needs recharging.
Smart chargers only supply charge while plugged into the boat's main power source or some other power source, such as shore power.
They won't charge while the main power source is turned off, and they will turn themselves off when the battery is charged, so it's okay to leave them on your battery at all times.
If you don't have a smart charger, you will need to remove the charger from the battery when the battery is fully charged.
Total charging time should take about 4 to 6 hours but may take a longer or shorter time depending on the charger's amp output and the battery's depth of discharge.
Can I Overcharge a Boat Battery?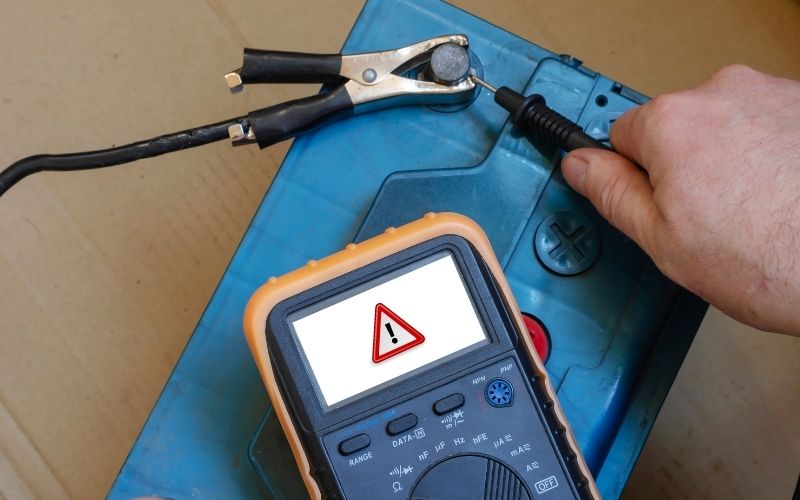 Yes, it is possible and rather easy to overcharge a boat battery if you leave it unattended on a standard charger.
If the charger can't sense when to turn off automatically, it will continue charging until you disconnect it from the battery. Once the battery has reached its full capacity, a continued charge may cause it to overheat.
You don't want this to happen, as it may damage the battery and shorten its lifespan. Internal components may melt beyond repair, and the battery may get so hot that it could cause a fire or even explode.
If you don't have a smart charger, keep an eye on the battery while it's charging and remove the charger as soon as the battery is fully charged.
Best Boat Battery Smart Chargers
1/ NOCO Genius 5 Smart Charger
Sale
NOCO GENIUS5, 5A Automatic Smart Charger, 6V and 12V Portable Automotive Car Battery Charger,...
Meet the GENIUS5 - Similar to our G3500, just better. It's 34% smaller and delivers over 65% more power. It's the all-in-one universal charging solution - battery charger, battery maintainer, trickle...
Do more with Genius - Designed for 6-volt and 12-volt sealed lead-acid automotive, marine, RV, powersport, and deep-cycle batteries, including flooded, gel, AGM, SLA, VRLA and maintenance-free, plus...
This charger from the well-known NOCO brand is one of the best smart chargers available. It is small and lightweight, so it won't take up much space, but it can charge all different kinds of batteries and can be used on cars, boats, lawnmowers, and more.
This battery charger not only has an automatic shutoff function; it also contains a thermal sensor to adjust charge flow based on ambient temperature, sensors to detect and repair sulfation and stratification, and the ability to charge batteries as low as zero volts.
This charger is not onboard; it is portable and comes with alligator clips, so it may be difficult to get a good connection if your battery only has screw terminals.
2/ Minn Kota Precision Onboard Charger
Sale
This charger produced by Minn Kota is one of the most reliable and durable onboard smart chargers on the market. It is available in 6-, 10-, and 15-amp output options, and it can charge anywhere from 1 to 4 batteries at once.
You can set this charger to charge different types of batteries, so it will produce a more precise charge specific to the battery type. This charger offers automatic multi-stage charging, temperature compensation, and even cleanses and maintains lead-acid batteries.
This is one of the more expensive chargers available, but if you're looking for a premium, top-quality onboard smart charger, this may be the one for you.
3/ BMK Power Charger
Sale
This charger from the BMK brand is the budget option on the list, but it comes with plenty of features. It has detachable alligator clips and ring terminals, so you can use it as a portable charger or an onboard charger.
This smart charger charges batteries in four steps and has many features to protect against overcharging and short-circuiting. Some of these features include defective battery detection, a 72-hour safety feature, and a constant pulse current maintenance function.
Some customers have noted that the cables seem too short for most uses, so keep this in mind if you go with this charger–you may have to purchase longer cables separately.
Conclusion
It's okay to leave your boat battery charger on your battery all the time if you have a smart charger. These chargers will shut themselves off and stop supplying power flow when the battery is fully charged.
If you don't have a smart charger, you will need to remove the charger from the battery after charging. It should take about 4 to 6 hours for the battery to charge fully, but if it overcharges, the battery may become damaged.