You do not have a trolling motor for your kayak or canoe? Or maybe you are looking for something more interesting or a way to stay fit while fishing.
I have 5 alternatives to a trolling motor, that can give you a much different experience while you are out on a fishing trip or just a water excursion.
These 5 alternatives ranging from a little quirky to a why to stay fit and healthy while enjoying your day on the water
1. A paddle drill
Do you have a battery-operated drill? You do! That's great, you are going to love this new dill paddle.
A drill paddle is basically what it sounds like it would be. It is a paddle of sorts run by a handheld battery-operated drill.
It is actually a long shaft with a 2 bladed propeller on one end. The other side of the shaft has a soft pad around it with a drill bit on that end.
A drill paddle will propel a small vessel like a canoe, a kayak, or even a small fishing boat effectively through the water. This method will not work well with a larger boat that could be moved with a trolling motor.
However, it does take some practice to steer and you have to hold the drill the entire time. Like a conventional paddle, you have to change sides of the boat to change directions. I saw no way to go backward if you accidentally ran aground.
I would recommend a drill with a bit of power, one that will not easily overheat, and a long battery life or even bring an extra battery with you. You might be able to use an electric drill if you have a small waterproof generator on your boat.
Not only did drill paddle work well on the small vessels but it looked like a lot of fun to propel your boat with a drill. Can you imagine what the other fishermen would think when they pass by and see you holding a drill?
2. Sea anchor
A drift sock can be used in a lake or a pond to slow down your drift on a windy day. So that you drift more slowly and can fish a specific area that would not normally be able to do because the wind pushes you too far.
A sea anchor is also called a drift anchor, drift anchor, para-anchor, a boat break, and several other things.
The word anchor is a bit of a misnomer though. A sea anchor is not meant to stop your boat entirely as a regular anchor does.
Sea anchors come in small sizes of about 30 inches for the bag with a 10-foot long drift chord all the way up to a 40-foot parachute type of bag with a much longer chord. The larger ones are used more to slow down a large vessel during a storm or rough water as a safety feature. But with smaller boats, it works great as a way of drifting.
Here is how it works. A sea anchor is a nylon bag usually in a cone shape and a drift cord and a carabiner. You can attach it to an anchor trolly on a kayak or to a seat of a canoe or even a cleat if you have one on a larger boat, a sea anchor can slow down much larger vessels than just fishing boats.
The sea anchor opens up in the water and gives enough resistance to slow your vessel down so you can fish in the area you want and drift slowly if you are in a small fishing boat.
The direction you will face depending on which part of the boat you attach it to. Usually, you would drop it in the back like a normal anchor, but you can attach it on either side to help you face the direction you prefer.
Sea anchors do not work as well in water with current because the sea anchor would just float along with the current. Some sellers say they work well in currents but you will have to throw out an anchor then use the sea anchor to slow down to a drift.
3. Underwater thrusters
Another fun alternative to a trolling motor are underwater electric thrusters. These are small round motors that have to be fitted underneath your boat. From far away they look like wheels.
There are also Maine thrusters that can be used on much larger vessels but I am sure they are used for a different purpose.
These motors do take a bit of ingenuity for ways to mount them and you need some knowledge of electoral wiring. I found these need to be wired to a kayak or canoe, or any other vessel in order to work.
They also need to be mounted with plastic piping to fit them under the boat because they have to be wired up and you don't want to drill a hole in the boat to get the wires through.
You will either need to know how to wire these thrusters up or know someone who can. I found a video on YouTube of someone explaining how he wired everything up, so if you understand electrical work you can use his video as I guide.
One person I came across in my reach had mounted his thrusters in a way that he could fold them down when he was in the water, but have them up when the boat was being transported.
You will also have to find a way to steer the vessel. The same guy from the linked video used a wheelchair joystick that he wired to the electrical box he used to power the thrusters. One company also makes a Thruster Commander that can help you control the motors and plug in a way to steer of your choice.
New Product: The Thruster Commander!
These thrusters if done properly can be used in the same way as a trolling motor, and if you are anything like my father and you like a good project then this would be great fun to work on and you would get a great payoff of joy when you make it all work.
4. A pedal drive
Another great alternative for a trolling motor on a kayak or a canoe is a great way to stay in shape. I am talking about a pedal drive.
It is just like riding a bike, literally.
A pedal drive can really only be used with a kayak or canoe. It would not be practical to use on anything larger.
With a trolling motor or any of the other things I have mentioned with the exception of the sea anchor, you need to steer with one hand while moving through the water. With a pedal drive, you can move through the water using just your legs and you can have both hands free for fishing if that is what you want to do.
You can go as fast or as slow as you want really. Some well-practiced people can go as fast as 11 miles per hour. But most beginners can go 3.5 miles per hour.
You can buy a kayak or canoe with a pedal drive already installed in it or if you have a kayak or canoe and you want to add a pedal drive you can easily buy a kit and install one yourself.
So if you want to exercise and have a great day out on the water this is a great way to go.
5. Paddling
My last alternative to a trolling motor is a bit of a radical idea. My idea is just good old fashioned paddling.
I asked my father what he does while fishing without a trolling motor, he said he just paddles where I want to go. He does most of his fishing on a slow-moving bayou or a lake. So it is easy to paddle to your fishing spot, drop an anchor with a long rope, and drift in still waters.
Paddling can be more precise than any kind of motor or device. But paddling in water with a strong current is not going to work well if you want to fish.
I recommend paddling instead of using a motor if you enjoy the quiet and slow pace while on a fishing trip. But make sure you have enough energy to paddle back to the place you started.
My father and I thoroughly enjoy paddling out to fish. If you want to spend quality time with someone or enjoy a day of solitude then paddling is the best way to go.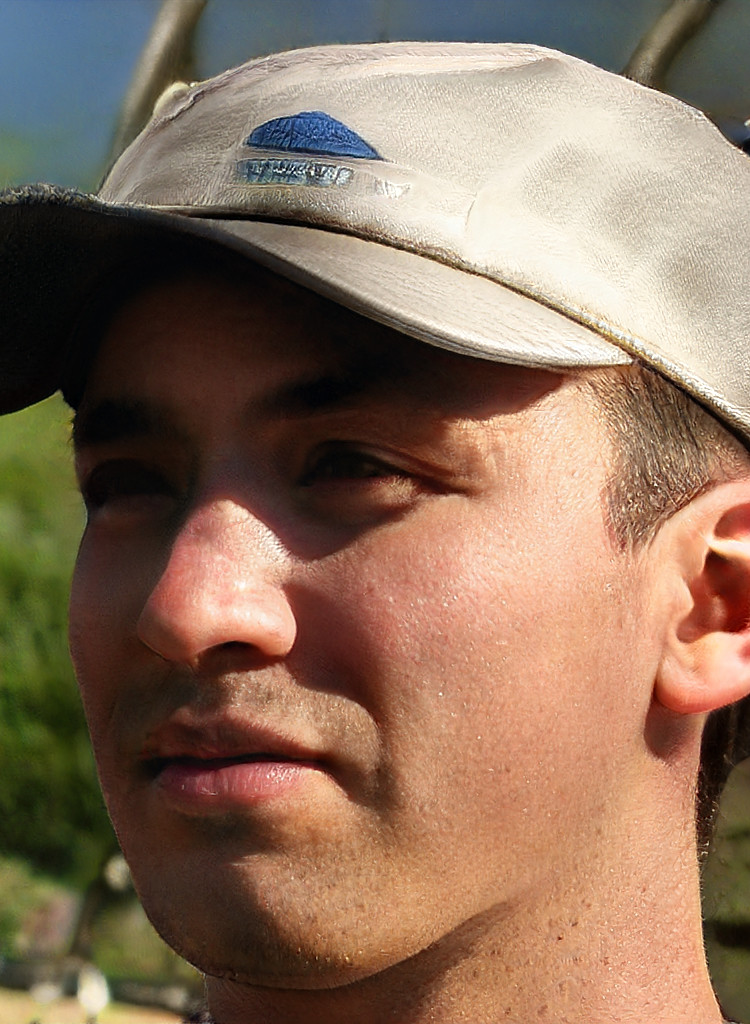 I created this site to help people – to help you – with your boat problems. Instead of helping one person at a time, I want this website to be the "one-stop-shop" for everyone's boating concerns. Read more.