As you browse for an inflatable boat, one feature that may catch your attention is "Boston valves". It's very common, a lot of boats use Boston valves for inflation today. But if you're unaware of what these are, a dozen questions will flood your mind.
What are Boston valves? Can you use your regular pump on a Boston valve? Can you replace a Boston valve?
All of these questions will cause indecision. That's why it's so important to learn about Boston valves. Everyone into boating should know about these.
So join us as we dive in and take an in-depth look at Boston valves. We'll take a look at everything from what these are, to how to repair one. This is your complete guide to Boston valves.
What is a Boston Valve?
In the simplest way to put it, Boston valves are inflation valves. These valves are what allow you to put air into your boat. They are designed in such a way that air can go in, but can't go out.
There are several types of inflation valves, one of them is the Boston valve. The Boston valve is characterized by its 3-piece screwable design. These three pieces are the base, the middle, and the cap.
The base is the biggest piece. It's the piece that holds the hole on the boat, letting air in and out. It is also the piece that connects the boat to the other two pieces.
The middle is a piece that is screwed into the base. You can think of the middle as a seal for the hole. When it is screwed into the base, air can't get out of the boat.
This middle piece is a special one. Inside it is a check-valve. This is what allows you to put air in a boat without it escaping. More on this later.
Lastly, the cap. The cap's primary function is protection. You don't want anything getting to the middle piece, this may cause damage and deflation. That's why the cap is there to cover it up while it isn't being used.
How Does a Boston Valve Work?
The check valve inside the middle piece is what makes the Boston valve special. This valve opens when there is air going inside. But when the air tries to get out, it locks shut.
The beautiful thing about this design is that it is the pressure of the escaping air that closes the valve. The higher the pressure, the tighter the blockade will be.
Unlike some other valves, you can't blow air into a Boston valve with your mouth. You'll need a pump for that. And not just any pump either, you need one designed for these. We'll take a closer look at this in a bit.
Since air can never go out through the middle piece, how then do you deflate your boat? What's the purpose of having an inflatable boat if you can't remove the air?
The good news is that Boston valves also make it super easy to deflate your boat. All you have to do is to unscrew the middle piece. When you do this, you'll open the hole in the base and let out all the air.
You want to do this carefully. Make sure you have a firm hold on your middle piece as you unscrew. If not, the air pressure might shoot this piece far away.
How do You Install a Boston Valve?
Most of the time, your inflatable boat will arrive with a Boston valve already installed. Nevertheless, knowing how to install one is a great skill to have. It will come in handy if you want to replace your old valves, or if you are building something inflatable.
It's a lot easier to install a Boston valve then you may think. It only takes 6 simple steps. With these, you'll be ready to inflate your boat in no time.
DIY Packraft V2 Kit: Step 5 - Boston Valve Installation
Step 1: Measure and Cut
The first thing you want to do is cut a hole on your boat. Start by measuring the diameter of the Boston valve base (usually 4 cm). Then cut a circle that big on your inflatable material.
Remember to measure the hole of the valve, not the flange. It's very important to get the measurement right. If it's too big, water will get in and your boat won't float.
Step 2: Prepare Valve
If your Boston valve is assembled, unscrew and detach the base from the others. Then sand the flange of the base with sandpaper. This will roughen the plastic, giving it a better surface for gluing.
After sanding, make sure you clean off the dust. These particles can get in the way of the glue.
Step 3: Glue!
Apply glue on the flange of your valve. Then paste it on the outside side of your inflatable.
If you did it right, the base of your valve should fit right in the hole. (Read more: What is the Best Glue for Inflatable Boats?)
Step 4: Add Fabric
You want zero water to enter the hole. That's why it's a good idea to add another layer of fabric for more protection.
Take fabric, cut it in a circle, then add a hole the size of the base in the center. Glue that unto the flanges of your Boston valve for extra protection.
Step 5: Heat Seal
Once the glue has dried, it should be waterproof. But you don't want to leave it at that. You also want to heat seal your valve in.
Take a heat sealer and seal all sides. This way, you can be sure that no water will get in.
Step 6: Screw in Other Pieces
Once the heat sealing is done, all there's left to do is assemble everything. So screw in your middle piece, and don't forget to close the cap. Then you'll be ready to inflate your boat!
How do You Fix a Boston Valve?
If you install your Boston valve properly, you'll never have to worry about leaks. If you don't, or if your valve is old, this may become a problem. That's why knowing what to do when your Boston valve is leaking is very important as well.
The first thing to do is to identify why your valve is leaking. There are several things that cause these leaks, and they each have a different solution. So inspect your valve, find out what exactly is wrong before going to the solution.
If you've just installed your own Boston valve, chances are something went wrong. Try to see if there are any issues with the glue. If there are, then add more glue, or heat seal the valve again.
If your valve suddenly starts leaking after several uses, there may be another problem. One of the most common problems with Boston valves is the thread of the middle piece. A lot of times, sand gets caught in the thread, thus letting out air.
The solution to this problem is so simple. To deal with this, just make sure your thread is clean. When you remove the debris in the thread, this problem will go away.
Other times, however, the thread gets damaged because of this debris. So even when you clean it out, it still leaks. If this happens, the best thing you can do is replace your Boston valve.
How do You Replace a Boston Valve?
So you've cleaned your valve, but it still leaks! What should you do?
The best thing to do is to replace it. Unfortunately, Boston valves differ slightly from brand to brand. There is no universal size for all the parts.
This means that you can't just get a generic middle piece to replace your damaged one. You'll have to check with the manufacturer if they sell spare parts. If not, make sure the spare part you order will fit your Boston valve.
You can also opt to buy a new Boston valve altogether. You already know how to install one, so replacing one should be a breeze.
How Many Boston Valve Sizes are There?
The exact measurements (such as the length and threads of the middle piece) vary from manufacturer to manufacturer. There are no standards when it comes to these things.
That said, there are two standard sizes for the whole Boston valve. These are normal and small. Normal having a diameter of 4 cm, while the small is smaller than this.
This is good news. With this, you'll never have to wonder whether the valve you ordered can fit into the hole. Make sure what size your Boston valve is, and you'll never get one that is too small or too big.
How do You Pump a Boston Valve?
How To Inflate & Deflate Your Tube with a Boston Valve | Airhead Watersports
Once your Boston valve is properly installed, the next big question is how to pump it. What type of pump does a Boston valve need? Can you use any pump?
The answer is no. Not every pump works for a Boston valve. To put air in one of these, you'll need a special adapter.
There's no need to fret because Boston valves are very common. That's why most pumps will come with an adapter for this type of valve. So this isn't something to be worried about.
With the adapter, you can use any pump you want. The adapter is the one that opens the middle piece and forces in the air. This way, it doesn't matter if you have a manual or automatic pump, as long as you have the Boston adapter.
To pump, all you have to do is insert the adapter and pump away! There is no difference between pumping a Boston valve from pumping, say, your bike tires.
How do You Check Air Pressure With a Boston Valve?
Knowing the air pressure of your boat is always important. The problem with Boston valves is finding the pressure can be tricky. Remember, Boston valves never let any air out, so a simple gauge won't do.
To check the pressure, you'll also need a special gauge. You'll need a gauge that has quite a long pin, longer than usual. It needs to be long enough to open the check valve in the middle piece.
With a long pin, everything else is super easy. Your gauge will let you know exactly how much pressure is in your boat.
Conclusion
Boston valves. So common, yet so many people still have dozens of questions about it. If you've reached this far though, you now know all there is to know about Boston valves.
You now know how they work, how to install one, and even how to fix one. Next time you see a boat ad that features "Boston valves", you'll no longer have any doubts.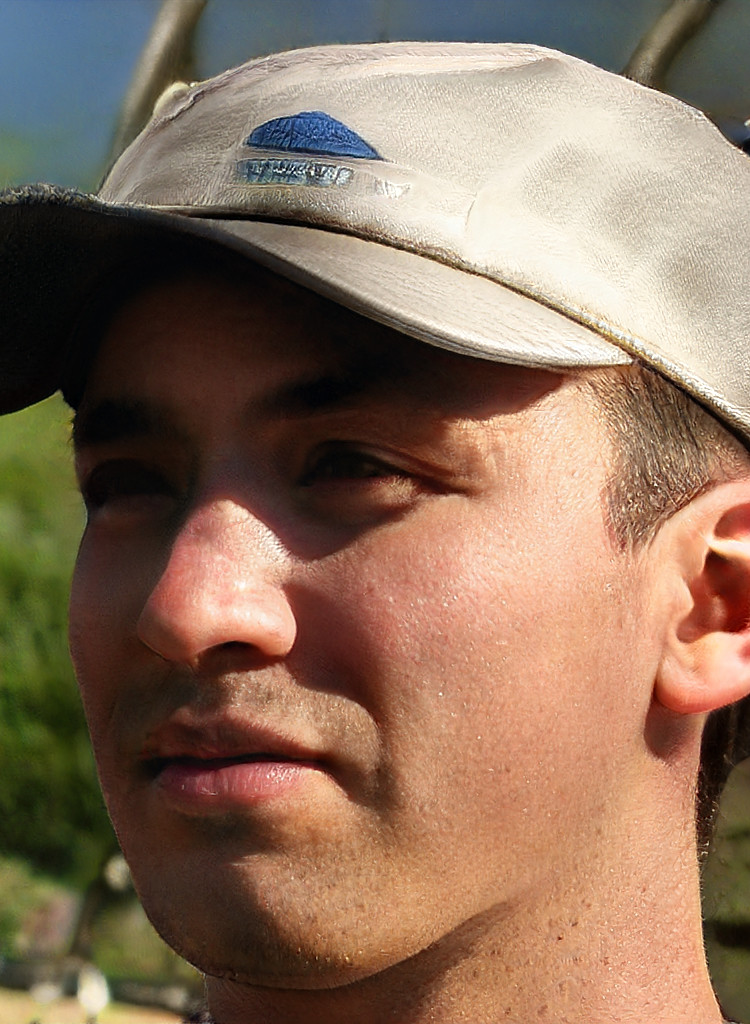 I created this site to help people – to help you – with your boat problems. Instead of helping one person at a time, I want this website to be the "one-stop-shop" for everyone's boating concerns. Read more.