There's something so badass about navy SEALs ripping through the waves in their inflatable boats.
They jump over wave after wave at incredibly high-speeds, yet nothing can tip their boat over.
This is because these boats are at the top of the line. These are the strongest, most buoyant, and best inflatable boats out there.
But what are these boats, and what makes them so special? Why do these inflatable boats get the navy SEALs' seal of approval?
It's no surprise that the navy uses a dozen different boats for their missions. One of the smallest and most portable crafts they have is the Combat Rubber Raiding Craft or CRRC. This is the inflatable boat that they use.
The CRRC is quite a large inflatable boat. With a length of 15'5", and a width of 6'3", up to 10 people can fit on this boat. There's also plenty of space for some light equipment navy SEALs bring on their missions as well.
Unlike our everyday inflatable boats, the CRRC was made with one purpose in mind. This was to be the strongest, most buoyant, and most reliable military inflatable boat ever.
To accomplish this, Zodiac (the company that manufactures these boats) use Coolthane polyurethane fabric. This fabric is extremely durable. It is more abrasive, puncture, and chemical-resistant than both PVC and Hypalon.
If that's not enough, there are also a lot of air chambers that make up this boat. This way, leaking will never be a problem. If one chamber leaks, it won't affect the rest of the boat.
The boat is so strong, it can be thrown from a helicopter into the sea. This allows the navy SEALs to deploy and get to the action in no time at all.
Underneath, the chambers form a v-shape. This gives this boat additional strength and makes it easier to navigate. This design also serves as a shock absorber as the boat hits the big waves.
All of these make this boat worthy of the navy SEALs. It's their trusted inflatable in times of need.
You can see a CRRC in action here:
Combat Rubber Raiding Craft (CRRC) Zodiac Milpro FC470 Special Forces boat
What are CRRCs Used For?
The main purpose of CRRCs is to drop and pick up SEALs wherever they are. These inflatable boats make it super easy to transport SEALs to and from beaches, rivers, bigger ships, and other areas.
CRRCs have a lot of advantages over other boats for this task. For one, they are relatively lightweight. They can also be deflated and stowed at a remarkably small size.
This allows the SEALs to move this boat around with ease. Getting to inland bodies of water is so much easier thanks to this.
CRRCs are also smaller than other boats, which can be an advantage. When a mission requires stealth, these boats are used to go unnoticed. Secret landings with this craft are quite common.
As mentioned before, CRRCs can also be deployed from the air. Whenever the SEALs need a boat in an area immediately, this is the craft of choice.
That's why these inflatable boats are so useful for the Navy SEALs.
Can a CRRC Survive Gunfire?
Since it's a combat craft, it goes without saying that the CRRC sometimes gets into dangerous scenarios. If these boats are spotted by hostile enemies, it's not uncommon for them to open fire at it.
CRRCs are strong, but they are still inflatable boats. Bullets can rip through the inflatable tubes and cause the boat to sink. There is also no solid cover for the SEALs on the boat to hide from the bullets.
Does this mean that CRRCs can't survive gunfire?
On its own, it can't. But the navy SEALs wouldn't use such a vulnerable boat, would they?
No. To remove this weakness, navy SEALs also use ArmorFlate. ArmorFlate is an inflatable armor. It was made to protect CRRCs and its riders in case of gunfire.
When not in use, ArmorFlate is small and compact. But when the need arises, it only takes 40 seconds to inflate.
This way, navy SEALs that find themselves in a tight spot can quickly inflate the armor and take cover.
What is Zodiac?
When you're around navy SEALs, you may have heard the term "zodiac". This word actually refers to CRRCs. "Zodiac" is their colloquial term for these inflatable boats.
This word didn't come from nowhere. They picked this name up from Zodiac Milpro, the company that manufactures these boats.
Zodiac is a French company that has been around since 1896. During the 1930s, Zodiac built some of the first-ever inflatable boats. They also started working closely with the military around this time.
Since then, Zodiac has come a long way. Today, Zodiac Milpro is the leading supplier of military inflatable boats in the world. They have headquarters in France, Canada, USA, UK, Spain, Italy, Singapore, and Australia.
So many navy forces around the globe use Zodiac Milpro products. And it isn't only the navies, but also coast guards, eco-tourists, and rescue teams as well. Any job that requires a fast and reliable inflatable boat can turn to Zodiac for their needs.
For more recreational uses, Zodiac Milpro also has a sister called Zodiac Nautic. Here they also produce high-quality inflatables, but not quite the heavy-duty ones the navy SEALs use.
As good as the CRRC is, the navy SEALs would be out of their minds to use only these. There are several other boats that they use for other types of missions. These include:
Rigid-Hull Inflatable Boat (RHIB)
PALFINGER BOATS - PB 1100 G RIB W Ullman Aero Dynamic console + Patrol & Echelon
One of the closest relatives to the CRRC is the rigid-hull inflatable boat. Like the CRRC, the RHIB is also inflatable. The main difference is that the hull of RHIBs is made from solid metal.
RHIBs are also a lot bigger at 36 ft. and can carry an entire SEAL squad. They are also more buoyant and can withstand much rougher waters.
When it comes to usage, RHIBs have a lot in common with CRRCs. The main difference is that RHIBs are more heavy-duty, but they are less convenient and stealthy.
Mark V Special Operations Craft (SOC)
Mark V Special Operations Craft (SOC)
When it comes to medium threat missions, the Mark V SOC is the go-to boat. This craft is not inflatable in any way, instead, it is a full-metal craft.
The SOC is so heavy-duty, it can even be used for medium range ocean transport. This craft can survive rough, rough waters.
This is also a combat craft. There are multiple areas where weaponry can be installed. The navy SEALs sometimes use these boats in dangerous missions, such as destroying enemy supply lines.
Special Operations Craft-Riverine (SOC-R)
Much like the SOC, the SOC-R is also a full metal, medium-threat craft. This boat was specially made for rivers. To adapt to its environment, the SOC-R is smaller and more agile than the SOC.
To get to inland riverways, the SOC-R can be transported by aircraft or helicopter. It can't be thrown off like the CRRC, but it is small and light enough to be carried.
This craft also has several weapon mounts where machine guns can be installed. With this craft, the Navy SEALs can have a strong presence even in riverways.
Conclusion
The navy SEALs certainly do need special crafts. Their missions are not only intense, but they can be very dangerous as well. That's why something like the CRRC is perfect for them.
This isn't your ordinary inflatable boat by any means. It's one that is built to survive rough waters and rough treatment.
And that makes it perfect for the Navy SEALs.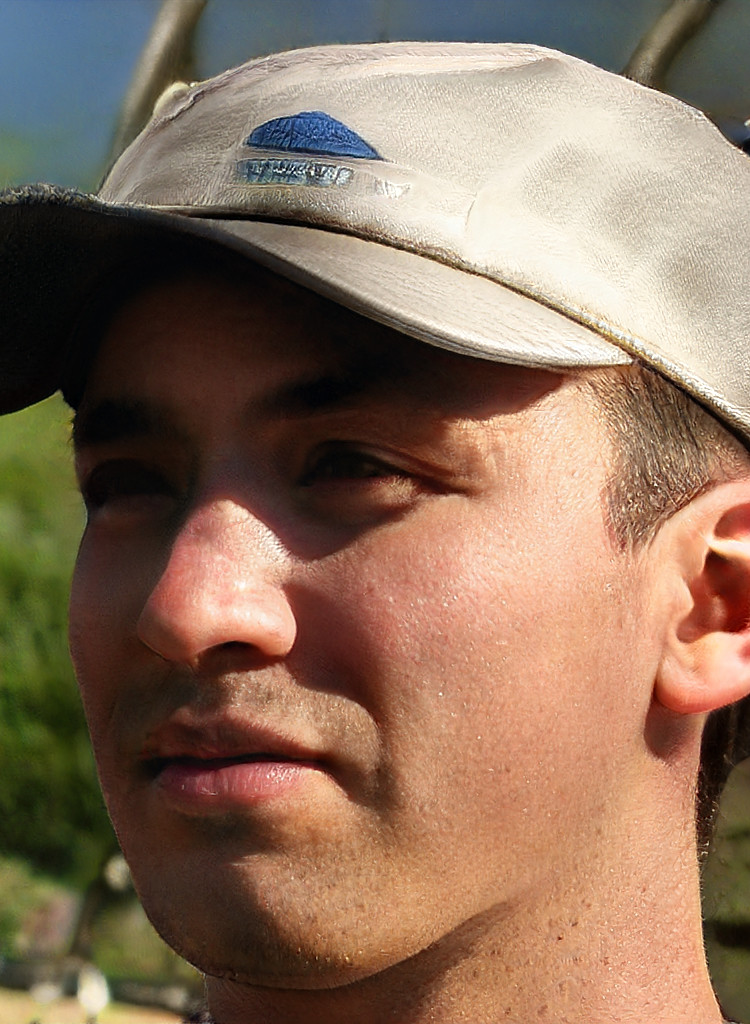 I created this site to help people – to help you – with your boat problems. Instead of helping one person at a time, I want this website to be the "one-stop-shop" for everyone's boating concerns. Read more.