RIBs, or rigid inflatable boats, have become increasingly popular over the past several years. Originally used by military and first responders, these boats are now a common choice for recreational boating as well.
So, what is it about these boats, exactly? Why are they so popular?
Are they worth the money and effort needed to maintain them?
What are some of the top benefits and uses of RIBs?
Keep reading! In this article, we'll answer all of these questions in detail. You may be surprised just how useful and versatile these boats are!
Why Are RIB Boats So Popular?
As the name suggests, rigid inflatable boats are essentially hard, boat-like bottoms attached to inflatable tubes or sponsons. Hitting the water in a "glorified pool float" may seem like a bad idea at first. But the closer you look, the more you find that RIBs come loaded with benefits.
There are lots of reasons why people love RIBs. They have various uses, can handle almost any water condition, and are generally lightweight and easy to operate. They're great for pleasure cruises, daring rescue missions, and everything in between.
What's more, RIBs look cool. They come in every color and style imaginable. Many have towing capabilities, center consoles, shade canopies, and other luxuries. Some can even support large outboard motors.
In short, RIBs are popular because of their versatility.
What Are the Advantages of a RIB Boat?
Having a versatile boat is all fine and good, but you want to know the details. If you're considering whether to invest in a RIB, you're probably curious about the specific advantages of this type of boat.
What is it that makes RIB boats so special?
Let's find out!
1. They Can Handle A Variety of Water Conditions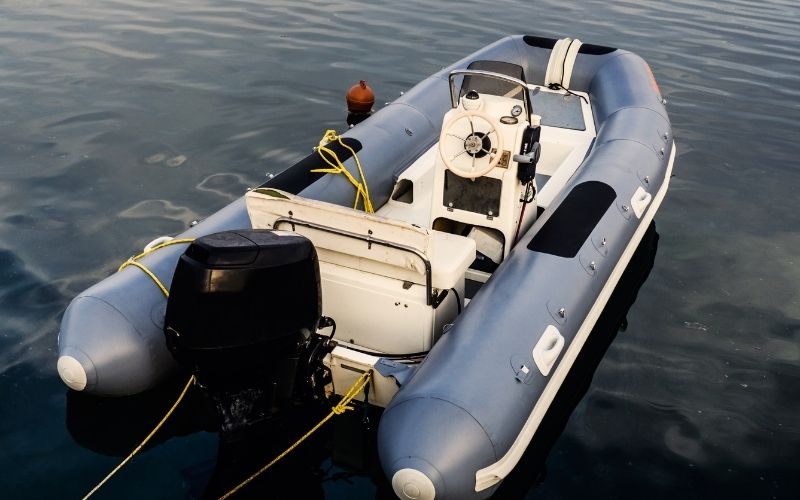 Rigid inflatable boats are designed to handle anything and everything you throw at them. Many RIBs are rated for both fresh and saltwater use, and they can generally handle a wide range of water and air temperatures.
That said, not all RIBs are created equal. Some are much more durable than others. It's especially important to find out whether a boat is saltwater capable if you plan on taking it out in the ocean, and double-check the temperature ratings before heading out in extreme weather.
2. They Are Fuel Efficient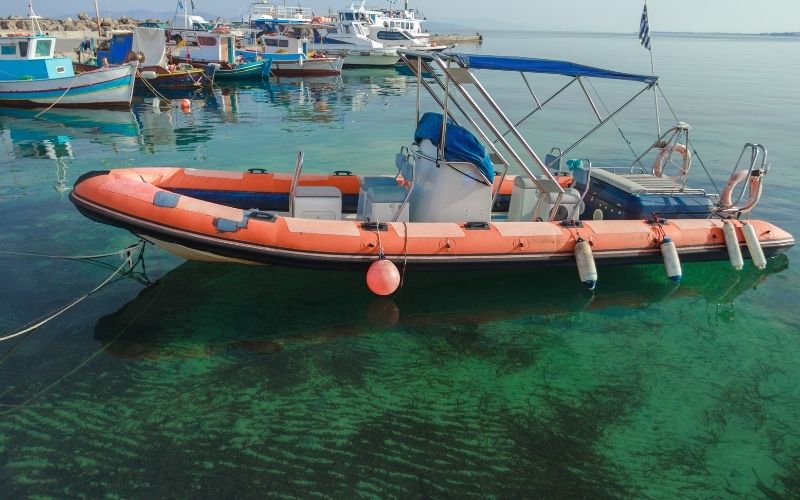 All RIBs are extremely lightweight compared to other boats of similar size. For this reason, it takes less gas to get your RIB up to speed and less overall to power it throughout the day.
In fact, RIBs are so fuel-efficient that some people use them for passenger-related businesses such as day cruising and whale watching. Spending less money on fuel means the business owner gets to keep more of the profits.
The same rule applies if your RIB is powered by a battery-operated trolling motor. Your trolling motor won't have to work as hard to move the lightweight RIB so that the battery will last longer on a single charge.
3. They Are Safer Than Many Comparable Small Boats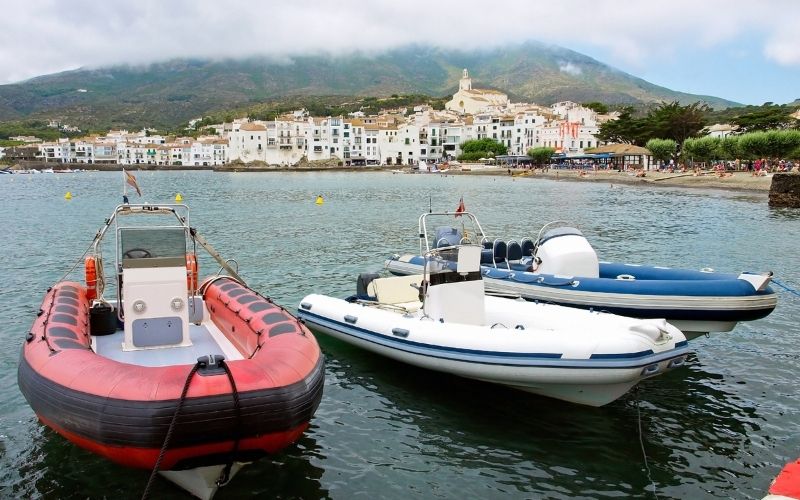 This one may surprise you. After all, what if the RIB's inflatable tube gets punctured? What if the lightweight boat is flipped upside down in high waves?
Inflatable boats are not completely risk free, but neither is any other kind of boat. Plus, technology and materials used to produce RIBs are getting better and better as the demand for inflatable boats continues to climb.
Compared with other boats, RIBs are exceptionally buoyant–in fact, many of the best RIBs are nearly unsinkable. The sponsons are incredible shock absorbers, which can help reduce the risk of injury in case of impact or choppy waters.
Good-quality, well-maintained RIBs are made of highly durable and puncture resistant materials to prevent the risk of damage. Even then, the inflatable tubes generally have separate chambers so that, if one does get punctured, the others will stay inflated.
Plus, since they are so lightweight, RIBs put less of a strain on your motor, which makes the motor less likely to fail while you're out on the water.
4. RIBs are Easy to Use and Operate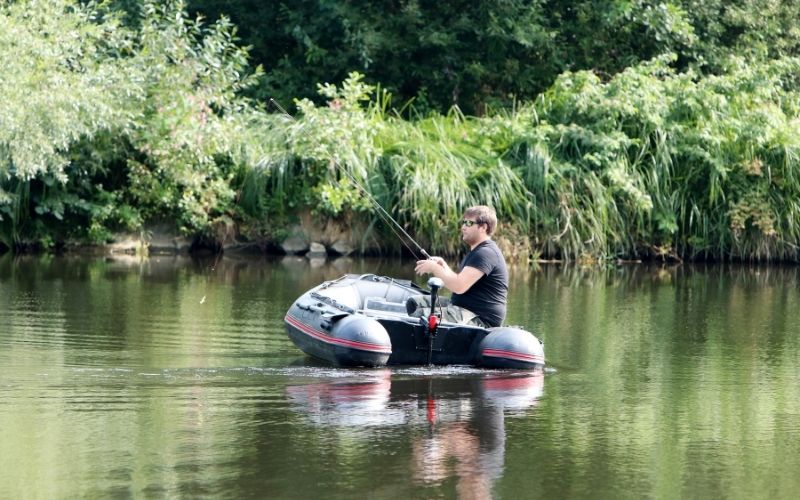 Depending on their size, RIBs are generally easier to move around than other boats. Their exceptionally lightweight makes them easy to transport.
What's more, their lighter weight makes them a breeze to maneuver. They are highly responsive, and most are small enough to make tight turns with ease.
The V-shaped hull also helps with steering and preciseness, making RIBs easier to maneuver than other types of inflatable boats that don't have the same hull.
5. They Are Surprisingly Powerful
Despite being so lightweight, many RIBs are designed to support large motors. Since less power is needed to move the boat around, more of the motor's energy can be converted to speed and overall performance.
While other lightweight boats may require smaller motors, RIBs give you options to choose from. If you choose to go with a larger motor, you'll be amazed by the power output, which will give you increased control over the vessel.
6. They Are Fast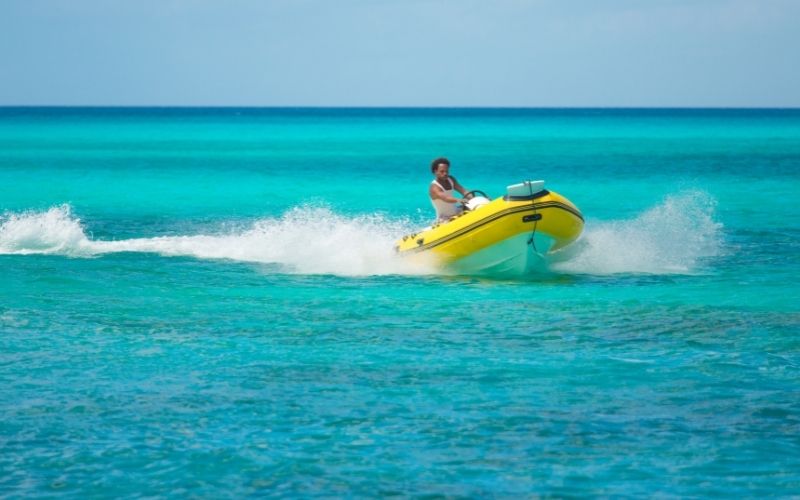 Thanks to their lightweight design coupled with a powerful motor, most RIBs can travel extremely fast. They can provide just as much speed as your typical speedboat while giving you a safer ride.
Their speed is one of the top reasons rigid inflatables are so often used by military and police on rescue missions. These boats get you where you need to go quickly.
7. They Are Comfortable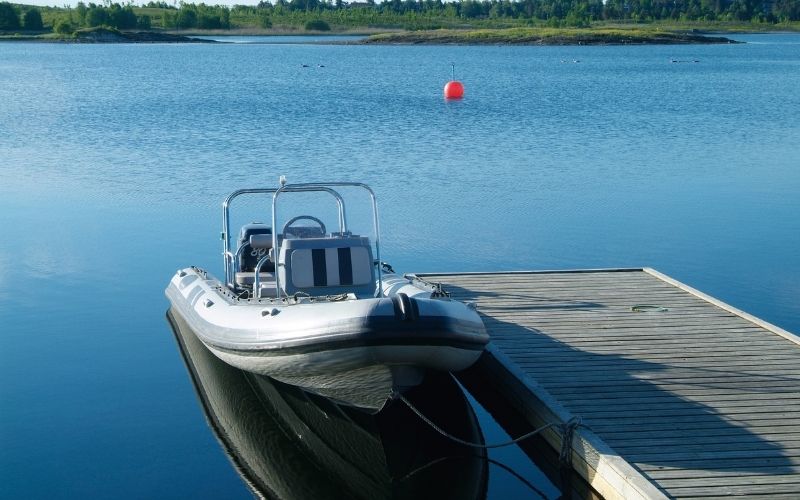 RIBs are surprisingly stable in the water, and they provide excellent shock absorption. These factors work together to give you a smooth, comfortable ride even in choppy waters.
Depending on the type of RIB, the seats may be simple bench seats or ergonomic chairs. They are often removable so you can take them out if you don't need them or move them around on the boat. They are designed to keep you and your passengers comfortable during the ride.
8. They Are Exceptionally Durable If Cared for Properly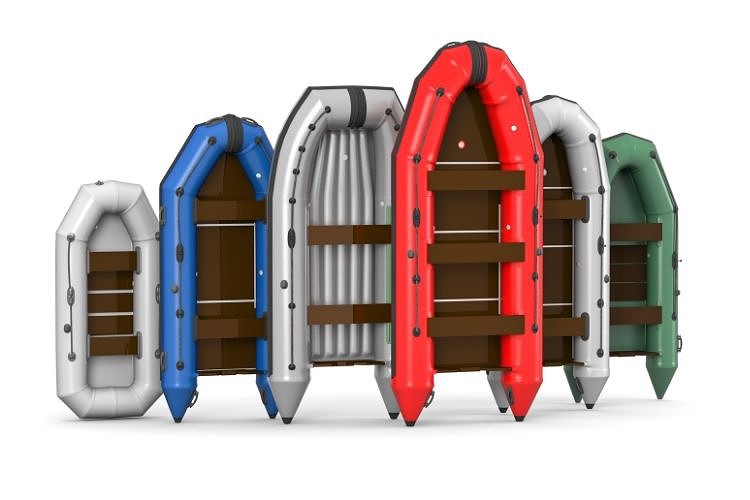 As noted above, RIBs are generally made to withstand impacts, waves, saltwater, and a range of temperatures.
The hard floor and hull are often made of high-quality aluminum or fiberglass to provide the necessary stability, and the sponsons may be made of Hypalon, vinyl, or PVC-coated fabrics that are nearly indestructible.
That said, they do need to be cared for. The quality and strength of the materials will decrease over time if the boat is constantly left out in the sun and stormy weather.
To keep your RIB in top shape as long as possible, keep it stored inside when not in use. If you don't have an indoor storage area, make sure you keep it shaded with a UV-protective cover.
9. There Are Many Different RIB Styles Available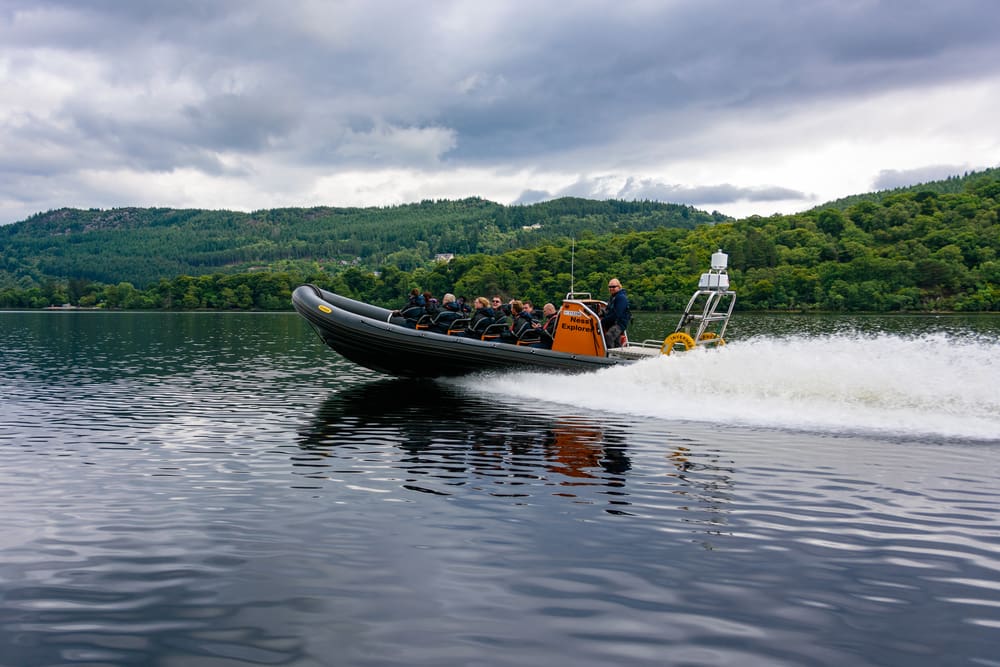 All RIBs are the same when it comes to design and construction, but they come in many different variations.
Some RIBs are large enough to hold several passengers and all of their gear; others are small enough for only one or two people. Some have deep V-hulls for treacherous ocean conditions; others have gentler hulls ideal for calm waters.
Some RIBs are shaped like the usual bass or speedboat, while others have the classic inflatable boat look. Most are brightly colored to make them easy to spot, and they come in nearly every color imaginable.
10. The Possibilities Are Endless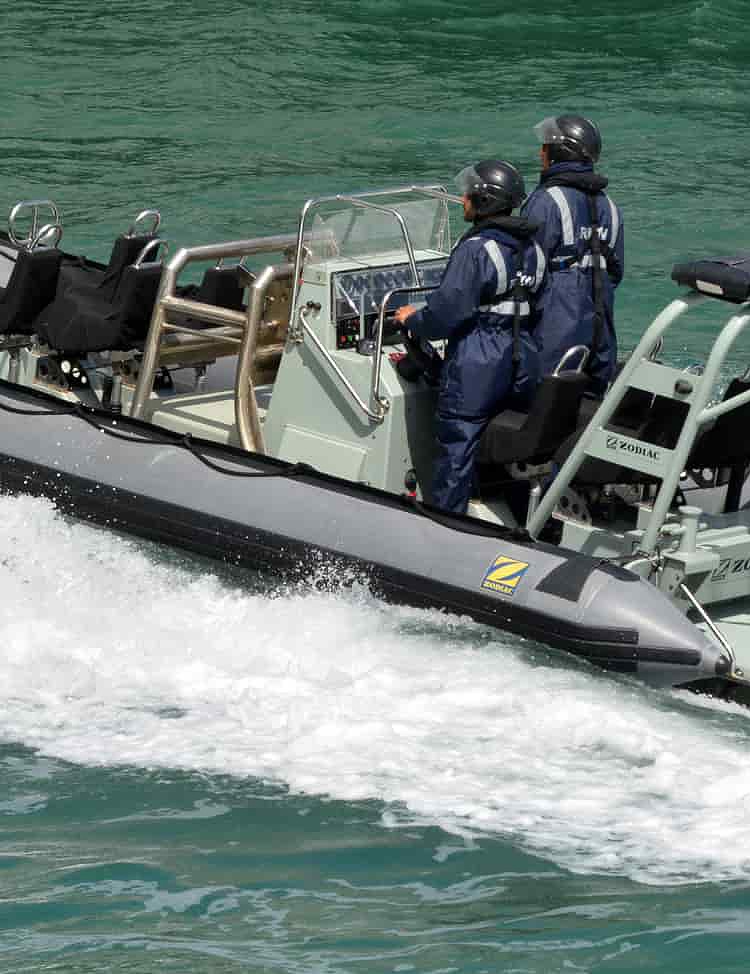 Whatever you need a new boat for, there's a RIB that will fit your needs.
Because there are so many different types and styles, there are also many applications. As mentioned, RIBs were originally designed for military purposes and emergency response. Now, they are also gaining popularity as leisure boats.
Here are just a few of the potential uses for RIBs:
They can be used as lifeboats for larger vessels.
They are sometimes used by the police to get somewhere quickly.
They have a variety of search and rescue uses in coastal and lakeside regions.
They may be used for diving expeditions, island hopping, and other recreational activities.
They also make great fishing boats.
They may be used for passenger-focused small businesses.
They are sometimes used as tenders to transport passengers to larger boats.
As you can see, the possibilities are endless.
Are RIB Boats Worth It?
By now, there's no question that RIBs have plenty of benefits. But you may still be wondering: are RIBs more expensive than other boats? Are they worth the money and hassle to keep them in good working order?
The short answer is, that determination is ultimately up to you.
RIBs are generally pretty pricey when compared to similar-sized boats. This is because they are made of highly manufactured materials and must be constructed under specific conditions.
On top of the high production cost, there's the cost of maintenance. At a minimum, you'll need to buy a sun cover for the boat, which can be fairly expensive. Depending on the type of boat you choose, you may want to take further steps to keep it out of the weather between uses.
If you're willing to invest in a good one and do what it takes to care for it, a RIB may be worth the money.
On the other hand, if you're looking for a casual use boat that's low-maintenance and inexpensive, you may want to look elsewhere.
Conclusion
Rigid inflatable boats are tough, powerful, and versatile boats used for many different things. They have a number of great benefits, such as speed, fuel-efficiency, and safety.
That said, they are fairly expensive and need to be maintained to keep them working at their best. If you're willing to put in the time, money, and effort to take care of it, a good RIB will never let you down.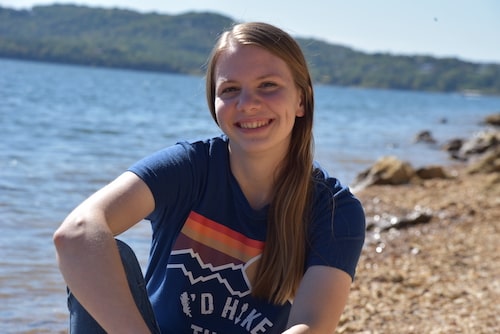 Sarah Hood has been writing for Anchor Travel since 2021. When she's not writing, she enjoys cooking, singing, and spending time in the great outdoors.