You may have heard that rigid inflatable boats (RIB) are some of the most lightweight boats on the market. This gives them improved fuel efficiency, greater speeds, and excellent buoyancy when compared with other boats.
But just how light are RIB boats?
Does it depend on the type and size of the boat, or are RIBs pretty standard?
And how do RIB boats of different sizes stack up against other boats of similar size?
Keep reading!
In this article, we'll talk about the many different kinds of RIB boats, how much they weigh, and how their weight affects the way they're used.
We'll also compare them head to head with air floor inflatable boats, pontoons, speedboats, and more to get a better idea of how light RIBs really are.
Ready to dive in?
Does RIB Weight Matter?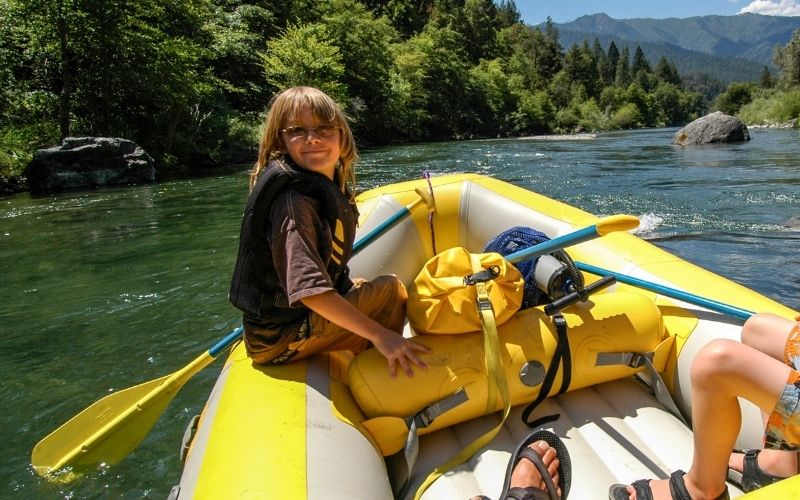 Before we get into specific numbers, you may be wondering if those numbers matter in the first place. Why should you care about how much a RIB boat weighs?
Weight is one of several important factors to consider when buying a boat of any kind. A boat's weight can help you answer questions such as:
How hard will it be to transport this boat?
How well is this boat made?
How many passengers can comfortably and safely fit on this boat?
While a boat's weight alone won't tell you everything you need to know about it, understanding the weight can give you some general ideas about the boat you're considering.
When speaking of RIB boats in particular, considering the weight can give you clues to the type of RIB you're considering, its potential price tag, and even how long it might last.
How Much Do Recreational RIB Boats Weigh?
There are many different types of rigid inflatable boats. Some are just right for getting around your favorite fishing hole, while others are large, powerful vessels used by the military and emergency services.
As you might imagine, it's impossible to make a blanket statement about how much RIB boats weigh when they come in such a wide range of sizes and designs.
It is possible to group these boats into two broad categories: recreational boats and high performance or tactical boats. We'll talk about high-performance boats in a few minutes, but for now, let's look at recreational boats.
Recreational RIBs are the ones most commonly used by casual boaters, campers, and other outdoor enthusiasts. They may come in various shapes, sizes, and colors and can be used for everything from fishing your favorite pond to riding the waves in the ocean.
Recreational RIBs are generally lightweight, under 600 pounds. Some are larger and have motors, center consoles, and even multiple decks. These, obviously, will weigh significantly more.
As a rule of thumb, the more expensive RIBs will likely weigh more because they include more features and are built of higher quality materials. With that in mind, heavier boats are usually higher quality and more dependable, though it also depends on boat size and materials.
To get an idea about the weight range of recreational RIBs, check out the chart below:
How Much Does a 6.5m RIB Weigh?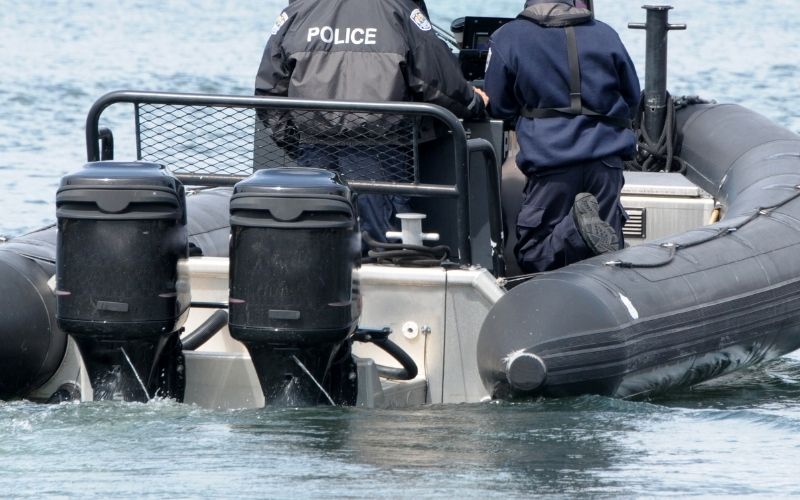 A 6.5m RIB is a specific type of high-performance boat often used by the military, police, and search and rescue teams. The "6.5m" denotes the length of this type of boat, which is usually 6 ½ meters.
These RIBs are popular patrol boats because of their size and heavy-duty construction. They can handle rough waters and can often hold around 20 people at a time.
Like most other RIBs, 6.5m boats are available in different sizes. Let's take a look at some examples.
Again, the weight of the boat depends on various factors, such as the overall quality of the boat, the materials used to make it, and any added features such as engine and console.
How Much Do Other High-Performance RIB Boats Weigh?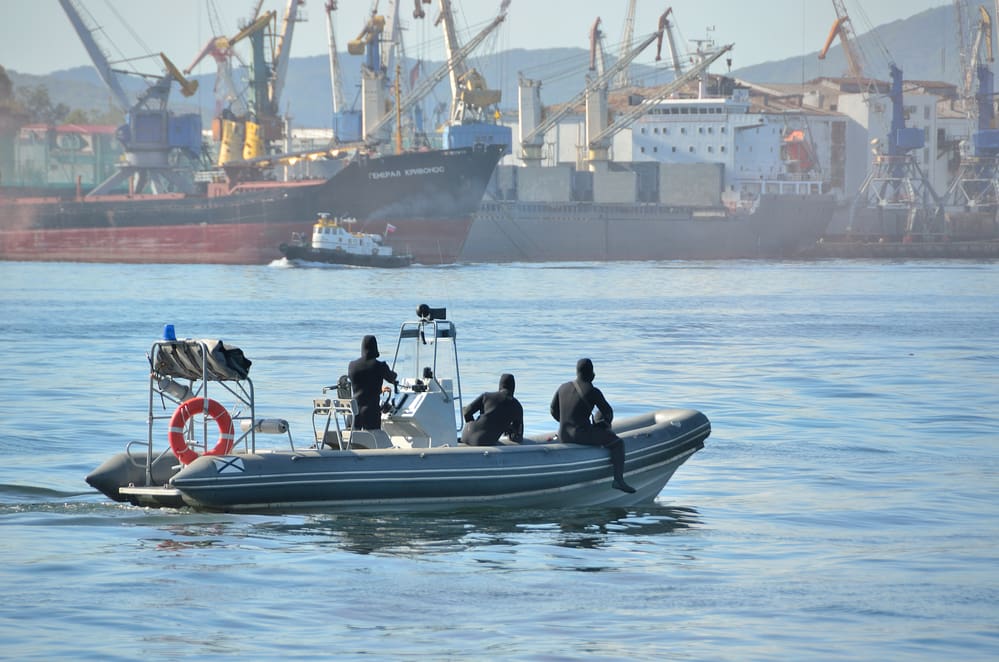 The 6.5m is one of the more widely used RIBs in the high-performance category, but it's only one of many.
When referring to rigid inflatable boats, the term "high performance" means that these are some of the most powerful, durable, and expensive boats on the market. They are almost always used for tactical-type work.
If you're a police officer, rescue worker, or military member, you may have some experience with these types of boats. While they are not typically used for recreation because of their steep price tag, they are some of the safest and longest-lasting RIB boats you can find.
Like recreational RIBs, high-performance RIBs come in many sizes and have a wide variety of uses. For example, the brand Tornado Boats offers high-performance RIBs ranging from 3.9 m to 12.5 m in length and from 264 to nearly 4,200 pounds in weight.
As noted, high-performance boats are nearly always well built and made of the highest quality materials. They are generally heavier, more durable, and more functional than the average recreational RIB.
That said, if you're an average civilian looking to buy a high-performance RIB for your watersports or fishing trips, you can expect to pay a pretty penny for your boat.
Let's compare the length and weight of several different high-performance boats.
Why Do RIBs Come in So Many Different Sizes?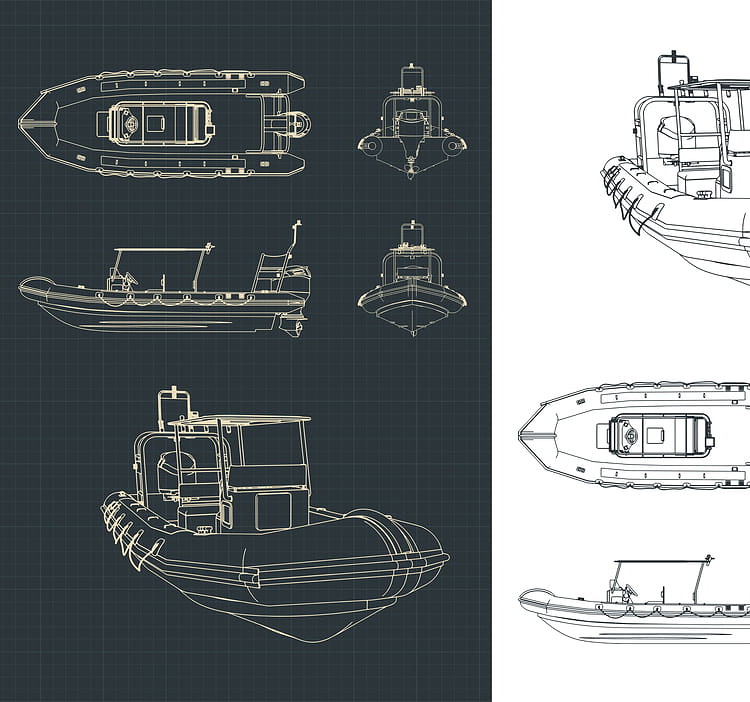 When considering all the boats discussed above, we can see that rigid inflatable boats range in size from less than 10 feet long and under 100 pounds to at least 40 feet long and 4,500 pounds. That's an incredibly large range.
So, why are RIBs available in all these different sizes?
The short answer is, they have a huge variety of uses.
The smallest RIB boats are great for casual fishing in ponds or lakes, enjoying an afternoon in the sun, or for ferrying passengers between the dock and a larger boat anchored offshore.
Larger RIBs can be used for a variety of adventures. Some are best for freshwater use, while others do well in saltwater. Some can handle the choppy waters of ocean boating, while others do best in calm lake waters.
The largest RIBs are either expensive luxury boats great for cruises and island hopping, or they're heavy-duty tactical boats used for search and rescue or military and police operations.
RIBs are some of the most varied and versatile boats out there.
Another reason for the variety of sizes is that every manufacturer does things a little differently. There are various materials used in constructing RIBs, and some are a lot heavier and more durable than others.
Finally, some of the larger RIBs are weighed down by add-ons such as a heavy onboard engine, a center console, a thicker hull, a roof, and sometimes even a second deck.
RIB Comparison Chart
You may have heard that RIBs are some of the most lightweight boats available, but some of the boats listed in this article may not seem very lightweight.
With that in mind, let's compare the average weight of RIBs in several weight categories with other types of boats.
Remember that the numbers presented below are averages; boat weight depends on much more than just the type of boat being considered.
| | | | | | | |
| --- | --- | --- | --- | --- | --- | --- |
| Length | RIB Boat | Air Floor Inflatable Boat | Pontoon Boat | Standup Paddle Board | Kayak | Speedboat |
| <10 feet | 90-200 pounds | 50-80 pounds | 50-100 pounds | 15-20 pounds | 20-30 pounds | N/A |
| 10-20 feet | 100-1,000 pounds | 50-100 pounds | 1,000-1,500 pounds | 18-30 pounds | 30-40 pounds | 300-2,000 pounds |
| 20-30 feet | 500-3,000 pounds | N/A | 2,000-2500 pounds | N/A | 40-80 pounds | 4,000-6,000 pounds |
| 30-40 feet | 1,000-4,000 pounds | N/A | 5,000-10,000 pounds | N/A | N/A | 5,000-7,000 pounds |
| >40 feet | 2,000-4,500 pounds | N/A | >10,000 pounds | N/A | N/A | 6,000-8,000 pounds |
Conclusion
RIB boats can weigh less than 100 or more than 4,500 pounds. It depends on many factors including how large the boat is, the materials used to make it, the boat's intended use, and whether or not it has a built-in engine.
With such a wide discrepancy of weights, it's easy to see that RIBs are highly versatile boats.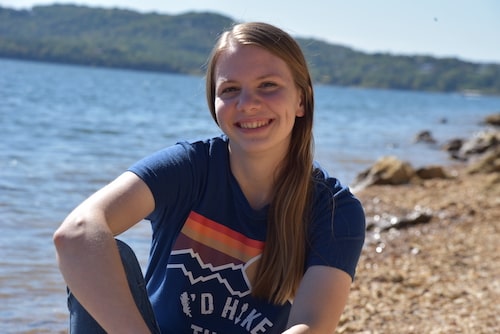 Sarah Hood has been writing for Anchor Travel since 2021. When she's not writing, she enjoys cooking, singing, and spending time in the great outdoors.