So, you need to switch out the foot pedal on your Minn Kota trolling motor.
Maybe the pedal is broken or has developed a short, and you're wondering if you can just replace it with the pedal of an old motor you don't use anymore.
Or maybe you're wondering if it's all right to purchase a cheaper foot pedal that isn't made specifically for your trolling motor model.
Are Minn Kota foot pedals interchangeable?
How about MotorGuide foot pedals?
And is it possible to find out which foot pedals will and will not be compatible with your specific trolling motor?
Keep reading!
In this article, we'll answer all of these questions and more.
Do Minn Kota Trolling Motors Have Interchangeable Foot Pedals?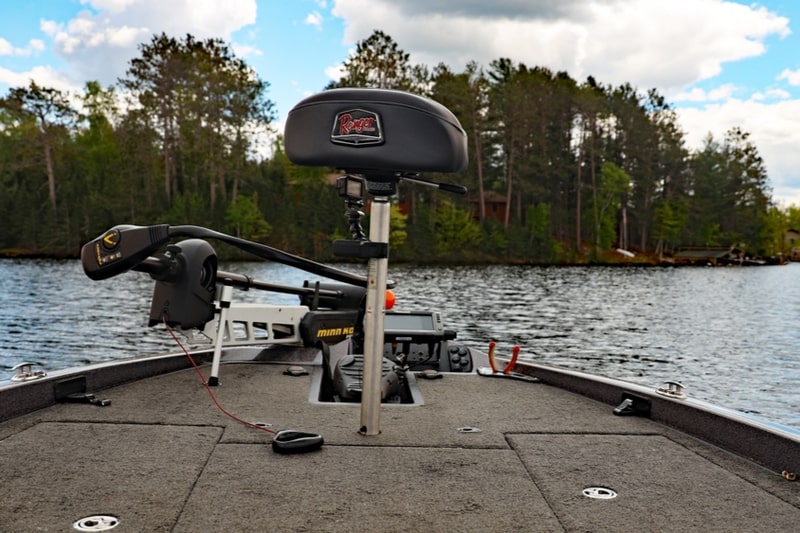 In most cases, the answer is no.
Minn Kota trolling motors have specific foot pedals made to go with specific models. For example, you should only use a Terrova foot pedal with a Terrova model, and you should only use an Ulterra pedal with an Ulterra model.
The reason the foot pedals aren't interchangeable is that each model is designed differently. An Ulterra is different from a Terrova, so the foot pedals will naturally be different as well. Each foot pedal is designed with functions made specifically for certain models.
So no, Minn Kota foot pedals are not interchangeable between models.
On the other hand, you can usually change out foot pedals between different model years of the same type of trolling motor. For example, you could replace the foot pedal on a 2015 Ulterra with the foot pedal from a 2020 Ulterra.
Before you attempt to do this with any trolling motor, though, you'll want to make sure different model years of the same model are actually compatible. Some Minn Kotas have redesigned foot pedals that won't work with older trolling motors, even if they are the same model.
For example, Terrova foot pedals newer than 2017 won't work for models made between 2007 and 2016. If you have, say, a 2010 Terrova, you can't replace it with a 2020 pedal. You'll need to order a foot pedal compatible with 2007 through 2016 Terrova models.
Do MotorGuide Trolling Motors Have Interchangeable Foot Pedals?
With MotorGuide foot pedals, it depends.
Last update on 2023-12-05 at 17:36 / Affiliate links / Images from Amazon Product Advertising API
This wireless foot pedal from MotorGuide is said to be "compatible with most trolling motors," including non-MotorGuide brands. However, there are mixed reviews from customers as to whether it will work with specific brands and models.
In a general sense, it does appear that MotorGuide pedals are more interchangeable than Minn Kota foot pedals. But it may depend on the type of foot pedal being considered as well as the specific model you have.
Sale
Last update on 2023-12-05 at 17:36 / Affiliate links / Images from Amazon Product Advertising API
It's worth noting that the above corded foot pedal is said to work with any MotorGuide Xi Series trolling motor. So, if you have a Xi Series motor and you need to replace the foot pedal, it would seem reasonable that you could replace it with the foot pedal of another Xi Series motor.
Keep in mind, though, that we're talking in generalities. MotorGuide foot pedals are generally interchangeable, but you'll want to find out about your specific model before replacing it with a foot pedal that may or may not be compatible.
But how do you do that, both with MotorGuide and other trolling motor brands?
Great question! Keep reading . . .
How to Find Out if Your Foot Pedal is Interchangeable?
So, we've established that Minn Kota foot pedals are not interchangeable between models but may be between different years of the same model. A major Minn Kota competitor, MotorGuide, does have interchangeable pedals, but there are exceptions and limitations to them.
And we've only discussed two brands of trolling motor.
At the end of the day, it's difficult to say whether your trolling motor has an interchangeable foot pedal. Fortunately, there are ways you can research further and find out for yourself.
Let's take a look at what you can do to determine whether you can change out your foot pedal.
1. Check with the Manufacturer
This is the best way to find out anything about a specific trolling motor model and year.
Remember, Minn Kota pedals may or may not be interchangeable depending on the year a specific unit was made. Contact Minn Kota with your model and year or serial number, and they should be able to tell you if a pedal from a different model year will work with your motor.
The same is true of other trolling motor brands as well. When in doubt, contact customer support.
2. Check with a Minn Kota Service Provider
Minn Kota has local Authorized Service Centers throughout the United States. Is there one in your area? Why not stop in and talk to one of the service providers?
These service providers are trained to work specifically with Minn Kota trolling motors. Chances are good that they will be able to tell you whether your foot pedal can be changed out for a pedal from a different model year.
Who knows. They may even be able to help you locate a replacement pedal, and they may be able to install it for you.
3. Ask Questions on Forums
Forums are great resources, as they put you in touch with average people who may have the answers you are looking for.
If you're wondering about the compatibility of a specific foot pedal with a specific trolling motor, why not put the question out there on your favorite forum? Be sure to include the specs such as brand and model, year, and the replacement pedal you want to use.
4. Utilize Social Media
Like forums, social media sites like Twitter and Facebook will allow you to connect with people who may have experience in the specific questions you have.
Ask your questions on social media. You may connect with someone who had the same questions at one time and now has the experience to be able to help you out.
5. Read Product Reviews and Questions and Answers on Amazon
Check out the Amazon pages for your trolling motor and any potential replacement pedals. Search the Questions and Answers section to see if anyone has already asked your question. It's also helpful to check out the customer reviews.
These two sections of any Amazon listing are generally full of information from actual customers trying to help potential customers. If you're concerned that a specific pedal won't work with your trolling motor, you may be able to find that information from Amazon customers.
Conclusion
Minn Kota foot pedals are not interchangeable between models, and they may or may not be interchangeable between different years of the same model. Other trolling motor brands, such as MotorGuide, may have interchangeable pedals, but it will depend on the model and year.
If you follow the tips included in this guide, you should be able to find out whether your trolling motor is compatible with an interchangeable foot pedal or whether it needs a specific pedal to match it.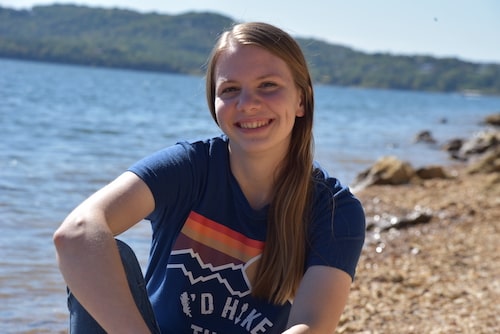 Sarah Hood has been writing for Anchor Travel since 2021. When she's not writing, she enjoys cooking, singing, and spending time in the great outdoors.