Did you know that you can enjoy an inflatable boat even more than you already do when you have the right accessories? It's true!
While everyone may want different accessories for their inflatable boats, the ones listed below are ones that we love! They are all high-quality and can stand up to the test of time. Buy today to enjoy these on your boat soon.
Product Reviews
The products below are ones we absolutely recommend for use on your inflatable boat.
1. NOCO GENIUS2 6V and 12V Battery Charger
Every boat with a motor should have a backup battery charger and the NOCO Genius 2 is one of the best. In addition to regular charging, it can work as a battery maintainer, as a trickle charger, or as a battery desulfator, too.
We love the temperature compensation that this charger provides. It will not overcharge your battery when it's hot outside or under-charge it when it's cold.
The charger works on even the deadest of batteries. If you have a battery that's at zero volts and other chargers won't tackle the job, the NOCO Genius2 will get it back up and running for you as soon as possible.
This charger is multi-functional, temperature-sensitive, and powerful. What's not to like?
What we like
Temperature compensation means your battery will always have the correct charge.
Multi-functionality means that you can use this charger for all of your boat charging needs.
This battery charger is small enough and light enough for use on even tiny inflatable boats.
What we don't like
The charger does need to be plugged in.
2. Newport Vessels Inflatable Boat Transom Launch Wheels
Do you want some help getting your inflatable boat to the water? If you launch from a ramp, you probably do. These transom wheels from Newport Vessels will help you get your boat on the water with ease.
As long as your boat has a solid (not inflatable) transom, these are the wheels for you. They are easy to attach and detach and they are small, so they make for easy, straightforward storage.
They are also easy to install. Just mount the bracket, attach the wheels, and you're off.
Between their flexibility and ease of use, these wheels are optimal for most inflatable boats.
What we like
What we don't like
Attaching the wheels so that they don't interfere with your motor can be tricky on smaller boats.
3. SEAMAX Front Accessory Storage Bow Bag
Do you hate it when your gear gets wet, or when it rolls around the bottom of your inflatable boat until you can't find anything? Then the SEAMAX Bow Bag might be right for you.
It is the perfect accessory, attaching easily to the front, triangle section in most inflatable boats. If you don't have the right D-rings, you can always attach them!
The bag features pockets for carrying all sorts of gear. It has a dedicated map or paper pocket, one for electronics, and two front pockets for water, snacks, or other items you want to be able to grab easily.
This bag is durable, fits many boats, and should carry everything you need for a day out on the water.
What we like
The bow bag attaches easily to most inflatable boats.
When you're done, you can pick the bow bag up by its carrying handle to bring it inside.
The bag offers a variety of pockets, including one for papers and another designed for electronics.
What we don't like
Some people don't like the zippers on the bag and say they make it harder to access while out on the water.
4. Newport Vessels UV Resistant Inflatable Boat Cover
Protect your boat like a pro with this cover designed specifically for inflatable boats. Don't use just any old boat cover because they are not designed to protect inflatables the way they need to be protected.
This boat cover will protect your boat from the sun and the rain and everything in between. It is designed to keep your boat in great condition from year to year.
It stays tight around your boat no matter what because it utilizes a shower-cap style drawcord to pull everything tight.
Finally, the boat comes with its own mesh bag so you can store many of your boating accessories alongside – or even inside – the boat itself.
What we like
The cover is both UV and water-resistant. If you have to store your inflatable boat outside, you want these features.
The cover comes with a mesh bag so you can store everything you need for your boat right alongside it.
The shower-cap style drawcord means that the cover will stay tight on your boat, no matter what.
What we don't like
The cover is not ideal for boats where the stern looks almost identical to the bow.
5. OutdoorMaster Shark Air Pump
Get your boat pumped up to the correct PSI for inflation every time when you trust the OutdoorMaster Shark to get the job done. Stop hand pumping and stop guessing today because this pump will do most of the work for you.
All you need to do is set the Shark to the air pressure you desire, then connect it to your boat. It will do the rest of the job for you!
Take the Shark on all of your outdoor adventures because it can also pump up paddleboards, rafts, and more.
This versatile, programmable pump will help you get out on the water even faster. It also won't leave your arms fatigued from pumping.
What we like
A digital screen lets you set the pump to your desired PSI, then forget it while you get everything else ready for the water.
The Shark connects to your car via the cigarette lighter so it will always work as long as your vehicle does.
Use the Shark on inflatable boats, paddleboards, and more.
What we don't like
The Shark is not the fastest pump out there.
6. Pactrade Marine Paddle
Even if your boat has a great motor, you'll want to have a paddle along, just in case. This Pactrade version is the perfect backup paddle for your inflatable boat.
When you're packing an inflatable boat, you usually want small, light, multifunctional items and this paddle is one of those. It is made from aluminum so it's light enough to float!
The T-grip handle makes it multifunctional because it works as a boat hook. When you're headed to shore or meeting up with another boat, this is invaluable.
Every boat needs a paddle, just in case, and this telescoping, floating, multi-use tool is a great option for your inflatable watercraft.
What we like
The telescoping handle allows this paddle to pack small, so it doesn't get in your way on even the smallest inflatable.
The paddle floats so you can always retrieve it again no matter how many times you drop it in the water.
The T-grip handle also functions as a boat hook, useful when bringing in your inflatable boat or catching up with someone else.
What we don't like
The paddle does not disconnect into separate segments, which some people prefer.
7. CLIO D-Ring Patch Kit & Deck Rigging Kit
If your inflatable boat does not have enough D-rings for your liking, or does not have them where you want them, this kit will remedy that situation. Stainless steel D-rings attached to PVC pads can be mounted almost anywhere on your inflatable boat.
All you need to do is glue on the PVC pads, then wait until they dry. After that, use these D-rings as if they had come with your boat.
Use extra D-rings for mounting accessories, like the bow bag mentioned above. You can also create a tie-down station with the included bungee cord.
Don't let a lack of D-rings keep you from enjoying your boat. Add more to add functionality and fun.
What we like
Stainless steel means that these are serious D-rings that can do serious work on your boat.
The accompanying bungee cord can create a tie-down station or some handles for your boat.
PVC pads allow the D-rings to be mounted on any PVC material.
What we don't like
These D-rings will not mount properly on Hypalon boats.
8. Glue-On Rod Holder
Like fishing but hate standing here holding that rod all the time? Mount the Brocraft Glue-On Rod Holder to your inflatable boat and you won't have to do that anymore.
Durable construction means that you don't have to worry about your rod when it's in the holder. Take care of other things knowing your rod will be there when you bring your attention back.
If you get a new boat, just remove this rod holder and reattach it. This rod holder may be the last one you buy!
It's easy to mount and easy to use, so there's nothing to dislike about this rod holder.
Last update on 2023-12-05 at 11:19 / Affiliate links / Images from Amazon Product Advertising API
What we like
This sturdy rod holder can be mounted with any marine glue that is compatible with your boat.
The rod holder can detach from the base.
This product is structurally sound and durable, so there's no risk of losing your rod.
What we don't like
The base mounting plate may be too large for the smallest inflatables.
9. Sports Camera Mount
Have you ever wanted to get your adventures on camera or GoPro but you don't know how? This mount allows you to securely attach your camera to your boat so you won't have to wonder anymore.
This mount is flexible, so you can get your shot at any angle you so desire. You can even shift it on the go, to change the angle mid-shoot.
Remove the rod when you're done so it doesn't get in your way. It detaches easily and stows small so it won't be a problem.
Finally, you'll be able to get your antics on video with this easy-to-use camera mount for your inflatable boat.
What we like
You can attach this to almost anything – your inflatable boat, paddleboard, surfboard, and more.
Disassemble the rod easily when you're done capturing the moment on film.
High-quality materials will not oxidate or suffer damage from UV rays.
What we don't like
You will have to find the right glue for your boat on your own, as the mount does not come with it.
10. PVC & Vinyl Waterproof Repair Kit
Don't leave home without this repair kit for PVC and vinyl boats! After all, you don't want to end up with a catastrophe because you couldn't fix your boat in time.
While you will have to get off the water and someplace safe to use this product, it will have you ready to go in only 2 hours. This means your whole day isn't ruined after all!
The product will also work to repair a number of items, not just your boat. Keep your gear in great shape with this repair kit.
The kit is easy to use, inexpensive, and versatile. Never leave home without it again.
What we like
The glue works on many products, not just inflatable boats. Fix your wetsuit, your boots, your tent, and more.
Use your gear after only two hours of dry time!
Included reinforcement cord will make your repair even stronger.
What we don't like
This product will not work on Hypalon boats. You may need to purchase a repair kit from your manufacturer to ensure compatibility with your craft.
Conclusion
No matter what accessories you need for your inflatable boat, you should be able to find them here. We have chosen the best of everything just for you! Buy from this list and have confidence that your new accessories will enhance your time out on the water.
Make every boat outing better when you make sure you have the right equipment along! Get confident on the water when you have the right accessories today.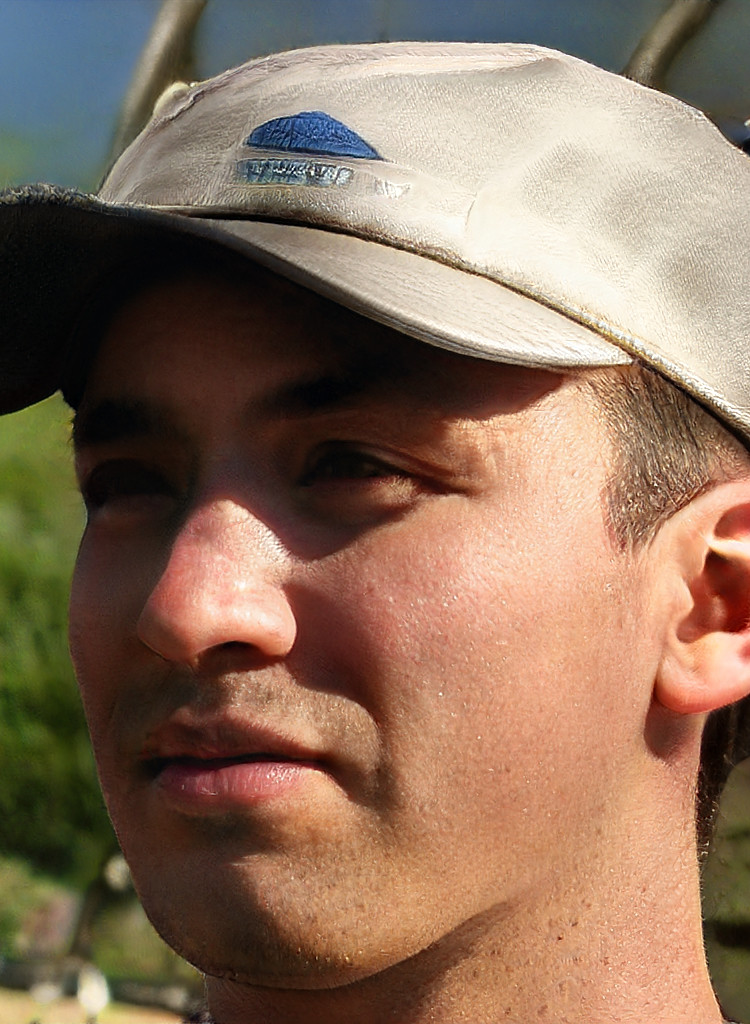 I created this site to help people – to help you – with your boat problems. Instead of helping one person at a time, I want this website to be the "one-stop-shop" for everyone's boating concerns. Read more.