If you do a lot of stationary fishing from your boat, then you're probably used to using some sort of anchor to hold your boat in place. After all, you don't want to start drifting from the spot where the fish are biting the most, do you?
More and more, though, trolling motor companies are producing trolling motors that will hold you in place automatically, without the use of a physical anchor.
Minn Kota's virtual anchor system, known as Spot-Lock, is one of the most well-known and popular features of GPS-enabled Minn Kota motors. But how good is it, really?
What, exactly, is Spot-Lock, and how does it work?
Can it really keep your boat from drifting as effectively as a physical anchor? Is it worth the money to purchase a Spot-Lock-capable trolling motor?
Keep reading! In this article, we'll answer all of these questions and more.
What is Minn Kota Spot-Lock?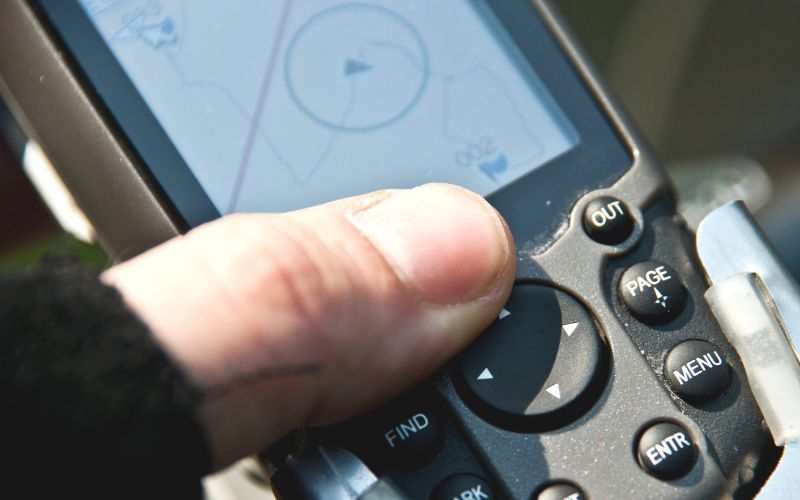 Spot-Lock is a virtual anchoring system included with GPS-enabled Minn Kota trolling motors. Rather than using a physical anchor, it uses GPS to keep your boat within a 5-foot radius of a particular spot.
Minn Kota was the first trolling motor brand to create a virtual, GPS-driven anchor system. While other brands are beginning to follow Minn Kota's lead, Spot-Lock is still one of the most well-known virtual anchors out there–and one of the most trusted.
How Does Minn Kota Spot-Lock Work?
How Use Minn Kota Spot Lock on Ulterra, Terrova and PowerDrive Trolling Motors
Spot-Lock is only available with GPS-enabled trolling motors because it requires GPS capabilities to keep your boat in place.
Essentially, you press a button on your foot pedal, hand tiller, or wireless remote to activate Spot-Lock. The trolling motor will then keep you anchored in that spot by making minor adjustments to account for wind, current, etc.
You can save up to 16 Spot-Lock locations through your trolling motor's iPilot function, or up to 2,500 if you have iPilot Link. That way, you can return to your favorite fishing spots automatically.
All of these functions are made possible through the unit's GPS system, which is able to track your location and make adjustments to keep you there, as well as help you get back to it later on.
Will Spot-Lock Work Without a Heading Sensor?
All Minn Kota trolling motors that come preinstalled with Spot-Lock also have a heading sensor. So, what if your heading sensor breaks or stops working? Or what if you're trying to install an iPilot system with Spot-Lock on a trolling motor that doesn't have a heading sensor?
The good news is, you don't need a heading sensor for Spot-Lock to function normally. If the heading sensor goes out, or you don't have one to begin with, you'll still be able to use Spot-Lock, though you won't be able to use the related Spot-Lock Jog function.
The Jog function allows you to move your Spot-Lock position 5 feet in any direction–to "jog" a short distance without turning off the virtual anchor. So, if you don't have a working heading sensor, you won't be able to do this.
How Do You Calibrate Minn Kota Spot-Lock?
Spot-Lock itself is built into Minn Kota's GPS-enabled trolling motors, including the Ulterra, the Ultrex, and the Terrova.
Spot-Lock is ready to be used as soon as the trolling motor is installed on your boat–it does not have to be calibrated. To use it, simply push the button on your remote, hand tiller, or wireless remote anytime you want to activate Spot-Lock.
That said, if your new trolling motor comes with a heading sensor, this is a separate attachment–it is not built into the trolling motor. The heading sensor does need to be calibrated before use, so you'll need to calibrate it before you can use Spot-Lock Jog.
Fortunately, it isn't difficult to calibrate a heading sensor. You will simply need to install your trolling motor and the heading sensor where you want them on your boat, then link them up via Bluetooth.
Detailed instructions for calibrating a heading sensor can be found here, or you could check out the following tutorial video for a visual of the process:
How To: Pair and Calibrate Your Heading Sensor On Your Minn Kota Trolling Motor
The basic process for iPilot-enabled trolling motors is as follows:
Power up your trolling motor and turn on the wireless iPilot remote.
Select the Sensor Cal option from the bottom of the main menu.
Select Start, then drive your boat in two full circles.
After completing the circles, a message will appear on the screen that says "Cal successful."
You can now close out of the main menu.
You will follow a similar process for calibrating your heading sensor to an iPilot Link system, but the screen on the remote will look somewhat different. Just make sure you find the Sensor Cal option on the menu and follow the prompts on the screen.
Minn Kota trolling motor models in the PowerDrive line usually come preinstalled with iPilot and Bluetooth, but they do not come with a heading sensor. You can still add a heading sensor to these models, but you will have to purchase it separately.
To add a heading sensor to your Minn Kota PowerDrive trolling motor, you will follow the same steps as outlined above.
How Accurate is Minn Kota Spot-Lock?
As noted above, Spot-Lock is one of the most popular and well-trusted virtual anchor systems among anglers and boaters. It has been around for a while, so this has given Minn Kota the time to see what works and what doesn't and to make improvements based on these findings.
Spot-Lock is well-known and trusted because it gets the job done. It is highly accurate, even if the water conditions aren't ideal.
It may seem like an impossible task for a virtual system to keep a boat within 5 feet of a specific point, especially on choppy waters or windy days. But Spot-Lock performs this task with apparent ease, as you can see in the video below:
Accuracy of the new Minnkota Spot-lock
Spot-Lock gets the job done accurately and efficiently, just as it has already been doing for years. This leads us to our next question, which is possibly the most important consideration of all:
Is Spot-Lock Worth the Money?
As mentioned, other trolling motor brands are beginning to introduce their own virtual anchors. The MotorGuide Xi3 and Xi5, for example, have systems similar to Spot-Lock, as do certain Lowrance and Garmin trolling motor models.
So, Minn Kota definitely has some competition, and trolling motors with virtual anchors are going to cost a hefty chunk of change no matter what brand you choose.
Is Spot-Lock worth it? Are you better off going with a virtually anchoring trolling motor from another brand?
Ultimately, the choice is up to you, but for most anglers, Spot-Lock does seem to be one of the best virtual anchors available and is definitely worth the money.
Let's discuss some of the reasons for this.
Dependability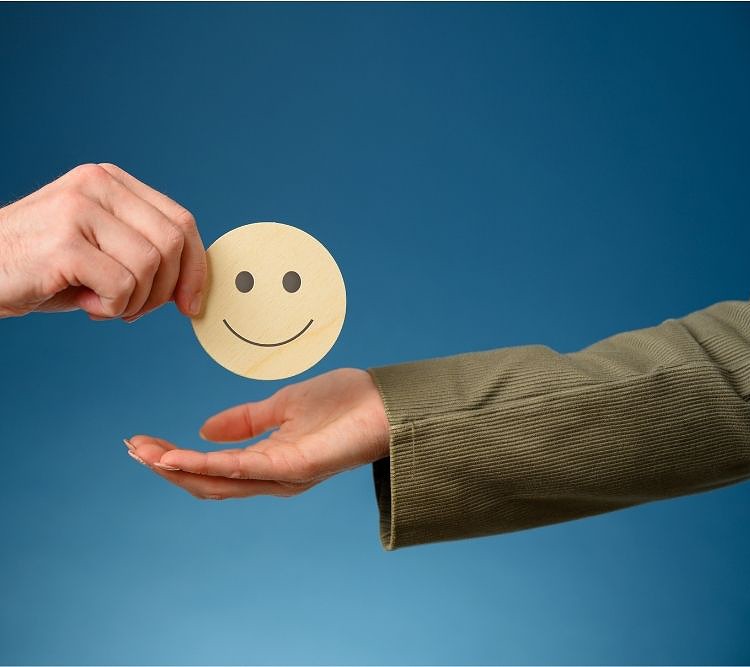 Minn Kota's Spot-Lock has possibly the best reputation, as it is one of the most well-known and long-standing virtual anchoring systems in the world of trolling motors.
Some users have experienced minor problems with Spot-Lock, such as a tendency to turn itself off from time to time. That said, these problems are rare and Minn Kota seems to be very professional about trying to help solve issues and replacing parts if necessary.
At the end of the day, Spot-Lock has simply been around longer than other comparable systems, and it has built up a large following of users who trust it more than any other.
Cost
Minn Kota's Spot-Lock-capable motors are generally less expensive than comparable Garmin and Lowrance models, though MotorGuide's prices are similar to Minn Kota's. Regardless, trolling motors with virtual anchors will cost more than basic motors from the same brand.
So, if you're a professional or competition angler needing a top-of-the-line, premium trolling motor, you may prefer to spend extra and go with a Garmin or a Lowrance. On the other hand, you may be able to find a less expensive model from Minn Kota that will still meet your needs.
Ease of Use
With Spot-Lock, all you have to do is push a button, and your trolling motor will anchor your boat in place. The wireless remote is super easy to use and allows you to anchor effortlessly, from any location in the boat.
The ease of use, when combined with the relatively lower cost and long-running reputation of Spot-Lock, makes this virtual anchoring system well worth any money you spend on it.
Conclusion
The Spot-Lock feature is a virtual anchor that uses GPS to keep you in place while you're out on the water. It has been around for several years and was first created by Minn Kota, though other trolling motor brands have since created similar systems.
Spot-Lock is highly accurate, as it is capable of keeping your boat anchored within a 5-foot radius of a position despite rough waters, moving currents, and windy weather. It is easy to use, more cost-effective than some similar systems and has built up a reputation of dependability.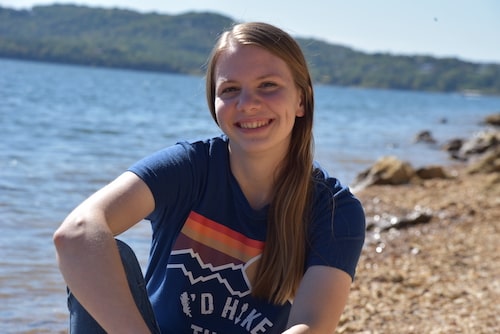 Sarah Hood has been writing for Anchor Travel since 2021. When she's not writing, she enjoys cooking, singing, and spending time in the great outdoors.