If it's time to renew your expired boat registration, you'll need to check your state DMV office to get a new set of registration numbers.
Before putting on the stickers, you're going to face the challenge of figuring out how to remove your old registration off your inflatable boat. Unfortunately, it's not as easy as peeling it off.
The process of removing depends on how you put them on in the first place and what your inflatable is made of. Don't worry; we've got you covered.
Here's what you need to know to easily remove the registration numbers of your inflatable boat without causing any damages.
Removing Vinyl Off Your Boat
Removing old vinyl stickers or glue is typically a tricky situation. Vinyl typically comes off in little chunks, especially because it can become very brittle and doesn't stretch. Luckily, there are ways to work around this problem.
The first step to removing vinyl lettering is to see if you can peel it off. On rare occasions, you may be able to pull it off in one piece. However, as the vinyl gets older, it becomes much harder to do so.
You can use a heat gun to melt and soften up the glue so that you're able to chisel the stickers away. Avoid putting it too close to the boat to prevent spreading the paint from the sticker onto your boat. Make sure to move the gun around as you're heating the adhesive to prevent one area from overheating.
Sale
SEEKONE Heat Gun 1800W 122℉~1202℉(50℃- 650℃)Fast Heating Heavy Duty Hot Air Gun Kit...
▶ 【Strong Power With 2 Modes】 SEEKONE 1800W heat gun provides strong power quickly heat up to 1202℉(650℃) in 1.5 seconds. Two modes: I: 50-450℃, 190-210L/min; II: 50-650℃, 250-500L/min
▶ 【Variable Temp Control & Overload Protection】 Unlike other dual temperature heat guns, our heat guns provide variable temperature control. The black dial provides rheostat-type heating, the...
If the boat gets too hot, it can damage the color of your inflatable as well. You just want the boat hot enough to where you see the sticker coming off. Ideally, we recommend holding the heat gun a few inches away from your boat.
Most guns will have a heat setting to adjust the temperature. Start with the lowest setting and gradually increase only until the letters begin to come off.
As you're using the heat gun, you can use a chisel to begin chipping the stickers away. Try to find a plastic chiseler so that you don't run the risk of scratching the boat's surface. The sticker should peel right off, making it easy to remove.
Sale
Once you're done with the removal process, you'll need to clean off the remaining residue from the glue. We recommend using a rag and some lacquer thinner to soften up the stuck pieces of glue. Then scrape the pieces to remove the stuck pieces and wash your boat with soap and water until you have a clean exterior.
How to : Removing Old Vinyl HD
Using Vinyl-Off Spray
Another method to clean off the numbers and lettering is to use a Vinyl remover. The purpose of the vinyl remover is that it restores the vinyl lettering to its original condition so that it's much easier to peel off.
First, wet a cloth with the spray, and then use the cloth to wipe the registration numbers off your boat. Now, let the solution sit for about a minute.
After a minute, you can simply peel the vinyl off with your fingers. Get the remaining glue pieces off by using products such as Sticker Off or Goo Gone. You can also use acetone to clean off the glue pieces as well. When using acetone, it's important to get the vinyl lettering quickly to prevent harming your boat's gel coat.
Hardline Products 965 Sticker-Off! Decal Removal Fluid, 2 Ounces
Goo Gone Original Liquid - 8 Ounce and Sticker Lifter - Surface Safe Adhesive Remover Safely Removes...
Hardline Products 965 Sticker-Off! Decal Removal Fluid, 2 Ounces
Goo Gone Original Liquid - 8 Ounce and Sticker Lifter - Surface Safe Adhesive Remover Safely Removes...
Once the removal process is complete, remember to prep the surface for your new numbers to be placed on by washing the surface and using a surface cleaner.
How To Remove Vinyl Boat Lettering & Decals | BoatUS
Removing Painted Registration Numbers from Your Inflatable
There isn't an easy solution when it comes to removing paint or permanent markers off your RIB.
We recommend using an inflatable boat cleaner such as the 3M Marine Vinyl Cleaner or the StarBrite Inflatable Boat Cleaner. These products are designed to work on both PVC and Hypalon tubes.
3M Marine Vinyl Cleaner And Restorer, 16.9 fl oz
STAR BRITE Rib & Inflatable Boat Cleaner & Protector - 32 OZ (097232)
3M Marine Vinyl Cleaner And Restorer, 16.9 fl oz
STAR BRITE Rib & Inflatable Boat Cleaner & Protector - 32 OZ (097232)
Avoid using harsh chemicals such as acetone, MEK, bleach, and toluene because they can discolor and destroy the fabric of your tube in the process. Hypalon can handle these chemicals better than PVC tubes can, but these should be done at your own risk.
Another solution is to use a paint remover such as Total Strip. It works by adding the solution onto a brush, putty knife, or roller and placing it onto the paint. Within 15 minutes, you should be able to wipe it off using a cloth.
Paint Over the Old Numbers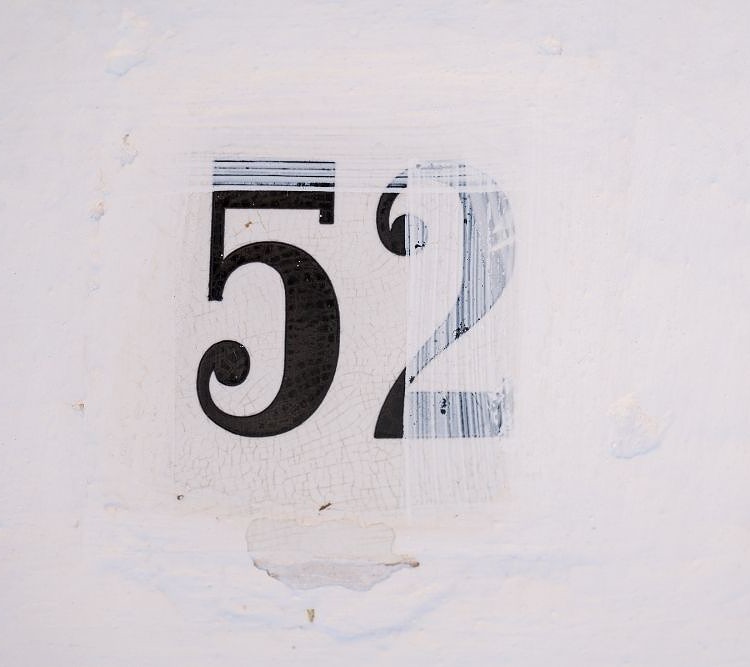 Sometimes old paint can be difficult to remove, especially if it's been there for many years. As a last resort, we recommend trying to cover them up using a Hypalon fabric path over the old numbers or gluing the new registration plate over them.
Also you can use water-proof tape and paint over the old numbers with the new ones. You'll want to use a bright paint color that contrasts with the tape color to ensure the new numbers can be seen clearly.
Differences Between PVC and Hypalon When Removing Numbers and Letters
Always consider your boat's fabric when using a solvent cleaner on its surface. This will help you to decide which solvents to use.
Hypalon boats are highly resistant to abrasion and extreme temperatures. As a result, your Hypalon dinghy will be much less likely to experience damages from the heating gun or using a scraper to peel off the registration numbers.
In contrast, PVC fabric isn't very resistant to abrasion and can be susceptible to damage when extreme heat is applied to the boat.
So what does this mean for removing registration numbers from your inflatable?
For PVC boats, we recommend using the Vinyl-Off spray first before using any type of heat products. Also, only inflatable boat cleaners should be used to remove paint from PVC tubes to prevent discoloration.
Conclusion
Getting rid of your registration numbers can be a real headache. If you're not careful, you could end up scratching or damaging your boat with the solutions you use. Follow these methods carefully to help you cleanly remove the registration numbers of your dinghy.
Now that you understand how to remove registration numbers from your inflatable, you may also want to check out our article on how to put on your registration numbers once you've gotten them from the DMV office.