Are you wondering how to get the registration numbers or letters on your inflatable boat? It might be harder than you think!
Some boaters note that traditional methods of putting numbers on inflatable boats don't always work on inflatables. Some adhesives don't stick very well and paint may not withstand repeated inflation and deflation.
Here's what you need to know to get registration numbers on an inflatable boat and keep them there.
Do I Have to Register My Inflatable Boat?
You do! The only way out of registering your boat is not putting a motor on it.
This may be a new law for some boaters, particularly those who have used inflatable boats for many years. Until recently, only craft over a certain size or hardhulled boats needed to be registered.
Now, the government requires all boats with motors on them to be registered. They made these laws for many reasons, including the fact that drug smugglers were using small, inflatable boats to access United States soil.
Different states have different methods of distributing these numbers. Check online to find out how to get a registration number for your inflatable boat so you can get out on the water ASAP.
Additional Requirements for Registration Numbers
Different states have slightly different requirements for your registration numbers. The below are general requirements used by the majority of states. You will want to check out your state's specific laws before you apply numbers to your boat.
Your registration numbers should be on the front of your boat. They should be the only numbers on that part of your boat and should be in a color that contrasts with the background color of your boat.
It's best to choose block lettering for your registration number. This makes them easy to read and authorities need to be able to see your registration number when your craft is moving. The numbers and letters should be at least three inches high, for the same reason.
How to Put Letters and Numbers on an Inflatable Boat
You have several good options that will work for putting your registration number on your boat. Choose the option that will work the best for you and your situation. Then get those numbers on your boat so you can get out on the water.
Use a Boat Number Plate
A boat number plate is a metal or plastic plate that you can affix your registration numbers to. That way, they don't have to stick to the boat at all!
You can usually use die-cut numbers on these plates, or you can buy a version that allows you to get your number engraved directly onto the plate. Then, you can use the holes on the plate to affix the plate to your boat with zip ties or other binding mechanisms.
These plates last for years and they can be removed when it's time to deflate and store your inflatable boat. They are appropriate for both traditional inflatables and RIBs.
Get Them Custom Made
Some anglers get custom-made registration numbers for their inflatable boats. You can usually get this done at a graphics store. Some even specialize in boat registration numbers.
Look for numbers made out of ripstop material with an adhesive backing. Make sure that the adhesive is compatible with the PVC or Hypalon that makes up the inflatable parts of your boat.
If you need to, get a sample of the material and attach it to your boat to test it. Inflate the boat, deflate it, fold it up, then unfold it and make sure the material is still attached. If it is, order your letters and put them on ASAP.
Use Permanent Marker
If you want to go the traditional route and use stencils for your boat's registration number, try filling them in with a permanent marker instead of with paint.
Last update on 2023-12-05 at 09:59 / Affiliate links / Images from Amazon Product Advertising API
Paint will often drip under the stencil, making your letters unclear. In addition, it can be hard to get paint to stick to an inflatable boat long-term.
Choose your stencils, then use masking tape to hold them together. Tape the whole set to the side of your boat where you want your registration number to be.
Using a permanent marker that contrasts with the background color of your boat, outline each of the letters. Then, remove the stencil.
Fill in each letter completely so that your registration number can be seen from a distance. Let the permanent marker dry. You may want to spray some water on it to test it.
As long as the water doesn't dissolve the marker, you are good to go! Note that you may need to redo your registration number every year or so, as even a permanent marker can rub off over time and with exposure to the elements.
Use Adhesive Designed for Your Inflatable Boat
Whether your boat is made of PVC or Hypalon, there is an adhesive designed for use with it. After all, many of these boats have glued seams. If you can get your hands on that kind of glue, it could help you attach your registration number easily.
If you're not sure how to do this, contact the manufacturer of your boat. They may be able to sell you an adhesive that will work. You can also look in your patch kit and try the adhesive provided there.
Follow the directions on the adhesive and make sure you don't stick anything to your boat other than the registration letters. Let the adhesive dry and you should be ready to go.
Give Paint Another Try
If you want to use paint to put your registration numbers on your boat, follow the same instructions outlined for use with a permanent marker, above.
Instead of using the marker, though, use spray paint designed for marine use. Let the paint dry, remove your stencils, and you should have your registration numbers clearly presented on your boat.
Last update on 2023-12-05 at 09:59 / Affiliate links / Images from Amazon Product Advertising API
You can see the process outlined above if you watch the video below.
Applying State Registration Numbers To Intex Raft
Conclusion
Never take your inflatable boat out without a registration number on it. You could get a significant fine or worse, and no one wants to deal with the authorities when they are trying to have fun on the water.
The methods above should help you get your registration number on your boat without any problems. Then, you can have fun and never have to think about this side of things again.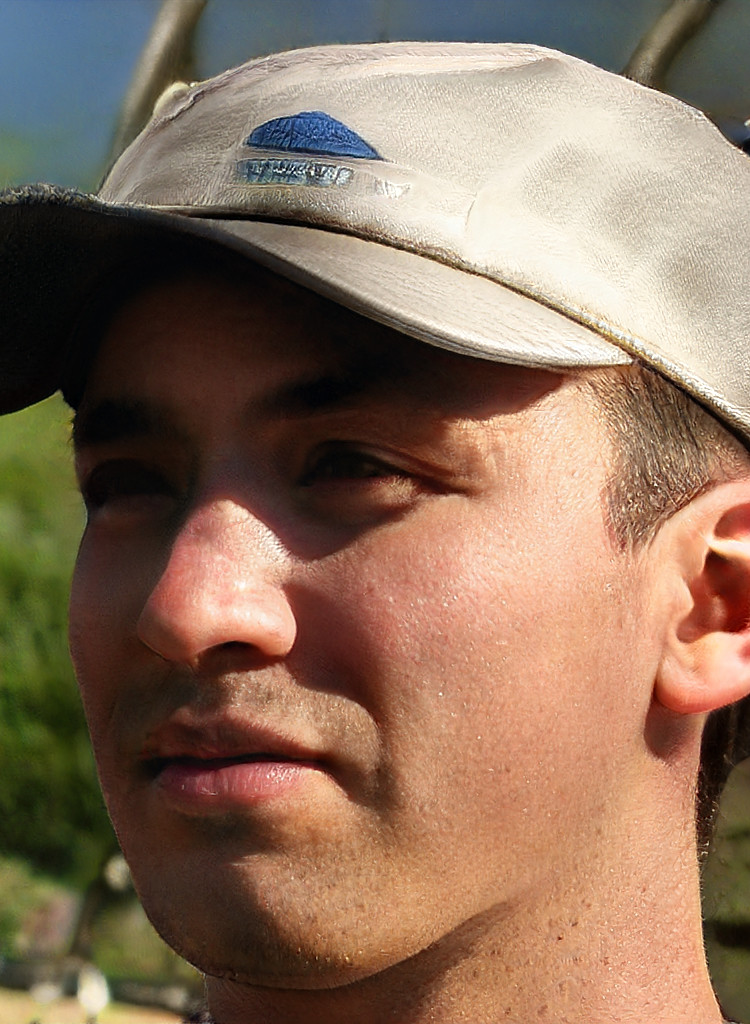 I created this site to help people – to help you – with your boat problems. Instead of helping one person at a time, I want this website to be the "one-stop-shop" for everyone's boating concerns. Read more.