Angling lovers often hit the waters, hoping to catch something. They carry all the equipment in their Jon boat.
Jon boats are gaining popularity and for a good reason. They are versatile and sturdy.
The best part is you can use a trolling motor to push your Jon boat. The motor gives your boat thrust while the boat remains silent. The trolling motor also steadies your boat against winds, and you can navigate the waters despite the tempest.
Read on to find out if a trolling motor will push a Jon boat.
Can A Trolling Motor Push a Jon Boat?
Yes. A trolling motor can push a Jon boat upstream and downstream as long as it is in excellent condition and the water flow is good.
The distance from the ramp to your fishing spot determines how the motor troll works.
For a short distance, it can work efficiently. As for long distances, it might have a tough time going upstream unless you have a powerful trolling motor.
Test out your motor troll on your Jon boat before going fishing. Try to go up the river and beyond the downriver spot and back to the ramp.
This way, you will have first-hand experience of how your trolling motor handles the river. The motor may either push your Jon boat too fast or slow.
Let us find out how fast it can push the boat.
Will It Be a Good Idea? Yes, Why Not.
For Fishing
Jon Boat Super Powerful Trolling Motor Test | When I'm Not Workin I'm Fishin S02E01
You need to be as quiet as possible when fishing. Noise drives away the fish. A Jon boat comes in handy, especially if you use a trolling motor to push your boat.
The trolling motor allows you to have absolute control over your Jon boat. It allows you to move swiftly or slowly to various fishing positions.
You will need enough thrust to wade through the waters, especially when the currents are strong. That is not an issue as the trolling motor uses battery power to push your Jon boat.
Since a trolling motor is powerful, you won't have any problems wading through the waters despite the conditions. May they be calm or boisterous.
Remember, when you are out fishing, you need a motor that will push your Jon boat with ease. You should therefore get a motor that is powerful enough depending on the size of your Jon boat.
For Primary Propulsion
Trolling motors have become very popular as the primary propulsion mechanism for Jon boats.
One reason why trolling motors are significant as the primary propulsion mechanism is their ease of installation. They are perfect if you don't have ample space in your boat.
They come in handy if you use your Jon boat's foredeck for fishing. Additionally, they are super easy to operate, especially in windy conditions.
The trolling motors offer impressive thrust. Different motors offer different thrust power. You should choose the motor according to the size of your Jon boat.
The larger your Jon boat, the more powerful motor you need. For instance, for an 18ft Jon boat, you will need an 86 lb thrust trolling motor.
With GPS trolling motors, you can lock into fishing spots, steer, control speed, and do much more by using a remote control. How cool is that! You can also set your trolling motor on autopilot, and it will follow your preset direction.
These features make the trolling motors versatile as you can troll along a shelf, shoreline, or ledge.
Jon Boat Speed With a Trolling Motor
How Fast? Jon Boat with 101 Thrust Trolling Motor!
The enjoyment of going fishing in a Jon boat not only lies in how fast your boat goes but being thoughtful of the right speed to maximize your catch.
Fishing requires a slow and steady speed which is achievable with a trolling motor.
Recreational fishers attach baited hooks on fishing lines and drag behind a slow-moving Jon boat. The slow speed allows them to attract and catch fish.
A speed of approximately 6 mph may sound slow, yet that's what makes a trolling motor perfect for fishing.
Jon boat owners use trolling motors for propulsion and its propeller's speed determines the speed of a trolling motor. A propeller's speed depends on the current passing through its coil.
So, if your trolling motor boasts 12V, it will limit its speed to the same volts. However, adding more volts to the motor damages the motor instead of enhancing its performance.
Trolling Motor Sizes for a Jon Boat
The bigger the trolling motor, the better the performance. Larger Jon boats require large trolling motors that can enhance the boat's speed and keep it stable.
Other factors to consider when looking at the size of the trolling machine include the:
You should also consider the strength of the trolling motors besides the size. Powerful motors work more effectively at both fast and slow speeds. They also provide a safe cushion for standing against strong winds, currents, and waves.
Also, consider the size and weight of your boat before choosing a trolling motor. Big Jon boats need big trolling motors, and small ones go well with small motors.
Your trolling machine store will guide you on which motors to settle for concerning your boat's size, weight, and make.
Once you get the perfect trolling motor for your boat, you will gain stability, power over your boat, and water current. You will have more fun fishing and less time controlling your boat to maneuver through water weeds.
Thrusting Power For a Jon Boat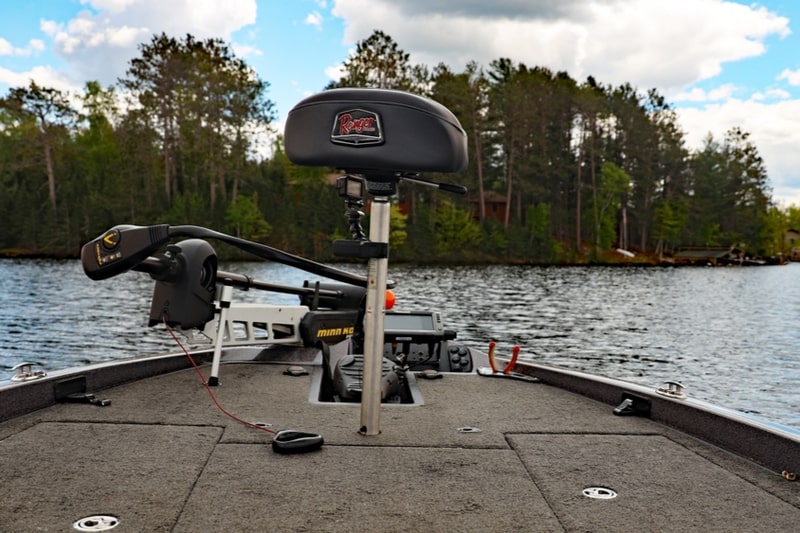 If you are looking forward to buying a trolling motor, it is vital to consider its thrusting power.
But how much thrust do you need for my Jon boat?
Well, the larger and heavier your boat is, the more thrust it needs. This will give your Jon boat the best pull and twist results and a steady position.
In most cases, Jon trolling motors are available in three voltages, including 12V, 24V, and 36V. The more the voltage, the more the power and thrust.
So, it is wise to choose a trolling motor with enough thrust for your Jon boat. That way, your boat will be able to:
Get on the plane with ease
Provide flexible steering
Stay steady while sailing without going off course
Cruise at least 3-5mph
Thrust Determinants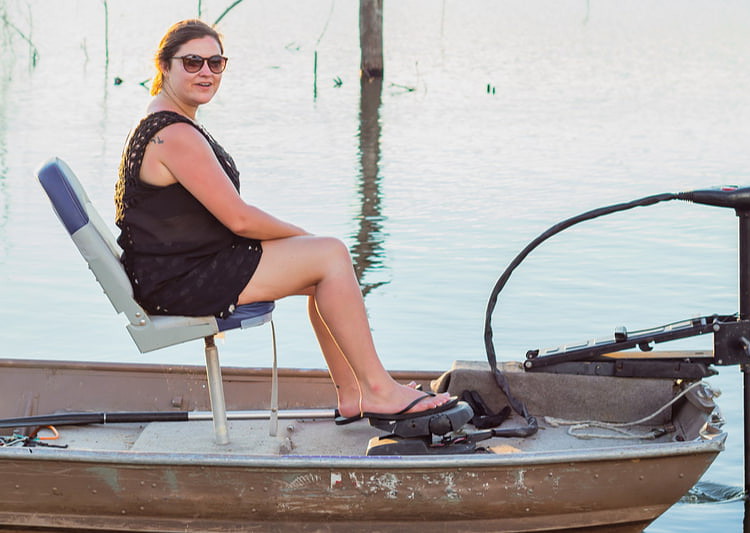 Weight
Jon boat weight plays a crucial role when choosing a trolling motor. The rule is that you should get at least 2lbs of thrust per 100lbs.
For instance, if you have a 6000lb Jon boat that is fully loaded, you would need 120lbs of thrust. When calculating the weight of your Jon boat, ensure that you use the heaviest weight.
The weight should be inclusive of the gear, fuel, and full-capacity passengers. If you're not sure how much your boat weighs, you can consult the manufacturer or check it out in a boat directory.
Shape and Size
Another thrust determinant is the shape and size of your boat's hull. Typically, a Jon boat that boasts a deep V hull enjoys more drag than a flat one. That means that a trolling motor works harder in some boats than others.
Water Condition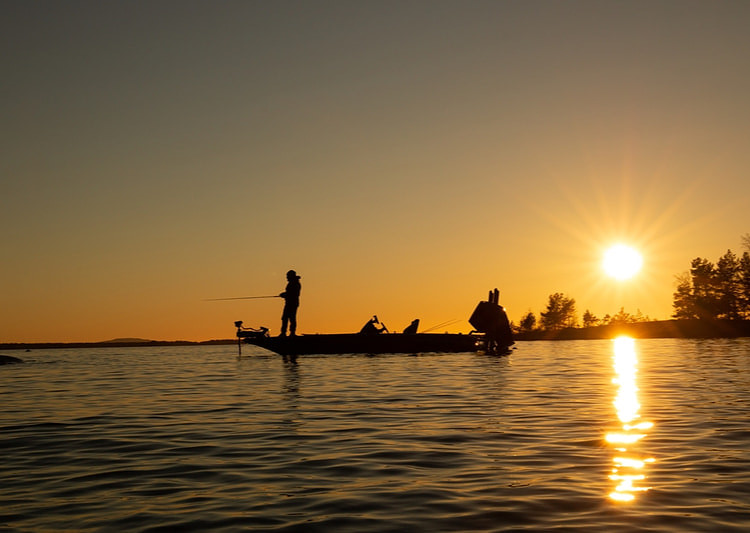 Fishing conditions also determine how much thrust you need for your trolling machine. If you fish in zero to low current waters, stick to a minimum thrust listed by the boat makers.
But if you fish in high currents and wavy water, you would need a high thrust for stable power.
The Best Boat To Use With Trolling Motors
The Jon boat is arguably one of the best boats to use with a trolling motor.
The Jon boat is lightweight, which makes it a perfect candidate for trolling motors.
Below are the reasons why the Jon boat is a perfect candidate for use with trolling motors.
Has two mounting options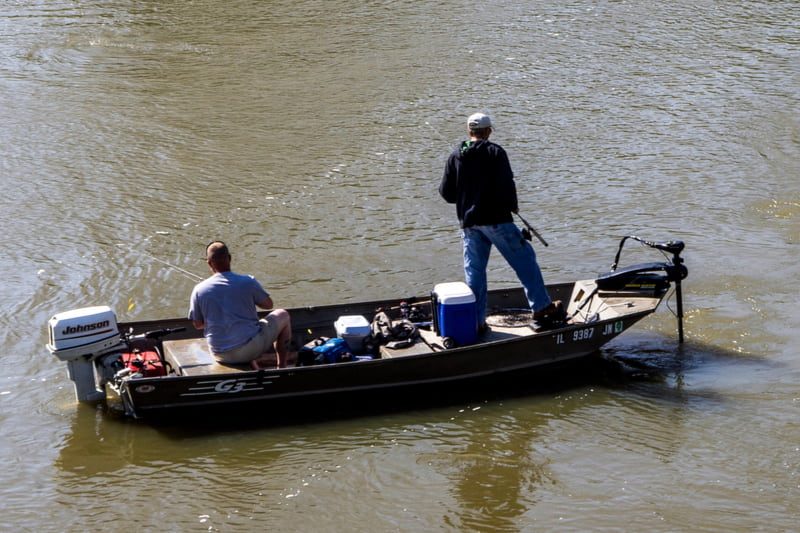 With a Jon boat, you have the option to mount the trolling motor in two places.
You can either mount the motor on the transom or bow.
The bow-mounted motors are excellent for low-speed fishing.
You can also operate them using your feet. Or by using a remote control.
On a Jon boat, it's also possible to either lower or lift the motor within its mount.
This enables the motor to accommodate the shaft length of your Jon boat.
You can choose different speed controls
You can either choose to go with a single-speed or the digital variable option.
The digital variable option dramatically improves the performance of the Jon boat.
The digital option gives you more control of your Jon boat, which increases its efficiency.
Wrap Up
It's no surprise that Jon boats have become a darling for most anglers. The boat is agile and also versatile. But the greatest reason for its popularity is the ability to use a trolling motor to push the boat.
Most anglers prefer the trolling motor because it's quiet and will not scare away the fish. Trolling motor's ability to push a Jon boat depends on its thrust. Smaller Jon boats don't require very powerful motors. The case is different If you operate a much larger and heavier Jon boat. You will surely need a more powerful trolling motor.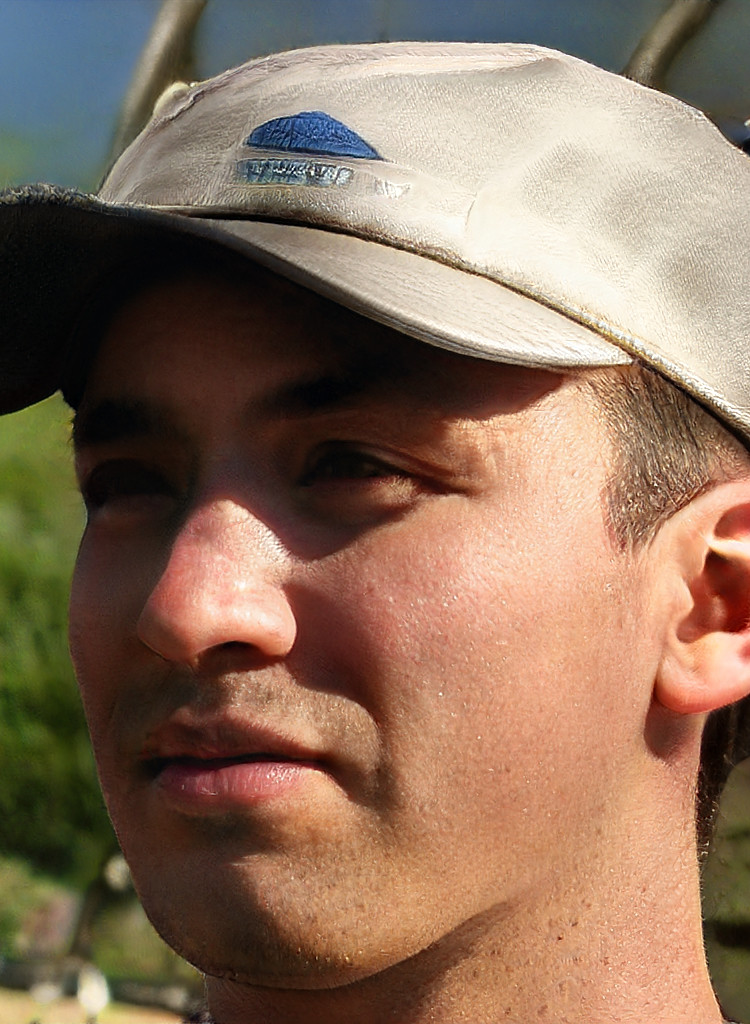 I created this site to help people – to help you – with your boat problems. Instead of helping one person at a time, I want this website to be the "one-stop-shop" for everyone's boating concerns. Read more.