So you just bought yourself a new trolling motor and you're anxious to get out there and test it on the water. But before you can do that, you need to decide on a battery to power that trolling motor.
You may have heard about some of the different types of batteries available: lithium, AGM, gel, and lead acid. But what are the differences between them?
Which ones are the safest, most affordable, most popular?
And, most importantly, which type is best to use for trolling motors?
Keep reading!
In this article, we'll do a side-by-side comparison of these four popular battery types and discuss some of the benefits and drawbacks of each.
What to Look For in a Trolling Motor Battery
Before we dive into our battery comparison, it might be a good idea to start by discussing what you need and want in a trolling motor battery. Understanding the qualities and features most important in your battery will help you to choose the best battery for your trolling motor.
So what are some of those qualities and features?
Glad you asked! Read on to find out more
1. A Long Life Span
Who wants to waste money on a battery that will last only a season or less?
Of course, the lifespan of your trolling motor batteries will largely depend on how often they're used and how well you take care of them. But the quality of the battery is also a factor.
A good-quality battery that is well taken care of should last 2 to 3 years. Some may last even longer.
When selecting a battery for your trolling motor, pay attention to any warranty information or labels stating how long the battery is expected to last.
2. Marine-Safe
This is probably an obvious one, but it's extremely important to choose a battery that is specifically made for trolling motors or designated as a marine battery.
Batteries without this designation will likely become damaged if they are splashed or exposed to the elements for any length of time.
Marine batteries, on the other hand, are designed with the understanding that they will probably get wet sometimes. While it's still important to take care of marine batteries and limit exposure to water, heat, and cold, marine batteries can take a lot more than regular batteries.
3. Durable
When you're out on the water, you sometimes experience waves or rapids that can knock your boat around a little bit. While it's important to have your trolling motor batteries secured in the boat so they don't go flying overboard, they need to be durable enough to take a beating.
Your batteries will no doubt be bounced around even if they're secured in place. They may have gear knocked into them as well. Poorly made batteries may become damaged easily in such conditions.
Do yourself a favor and spend a little extra money on a high-quality, well-made, durable trolling motor battery.
Battery Comparison: History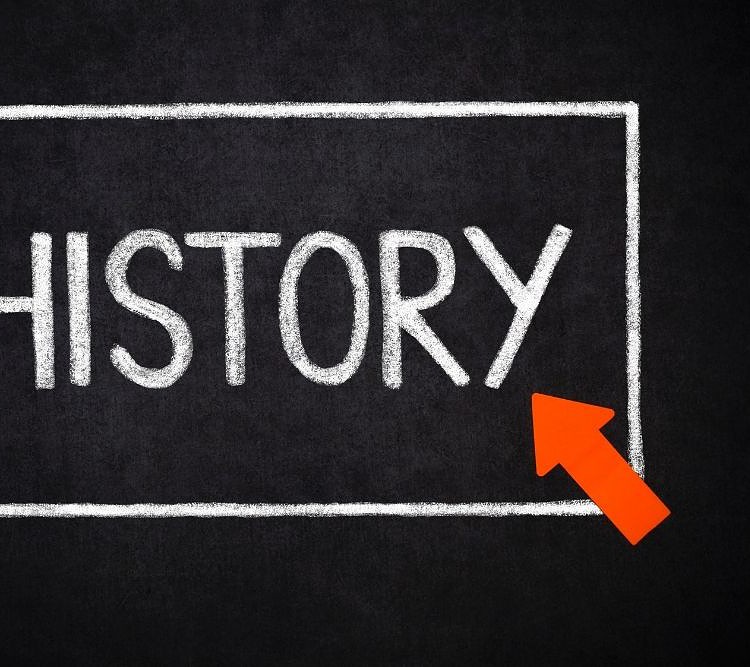 Before deciding on a battery, it's a good idea to look at the different options available and compare their history.
Some of the battery types have been around for a long time and are considered stable, reliable options. Others are relatively new to the trolling motor scene but have more modern, exceptional qualities that help them compete with the older, proven battery types.
With that in mind, let's compare the histories of lithium, AGM, gel, and lead acid batteries and see how they stack up against each other.
1. Lithium
As you might expect, lithium batteries, also known as lithium-ion batteries, are made using the element lithium. The earliest lithium batteries date back to the 1970s, but many improvements have been made to them since that time.
There are different types of lithium batteries, and some have become infamous for their tendency to explode. However, those on the market today are generally safe, and consumers often find the benefits to outweigh the risks.
What are those benefits?
Lithium batteries generally last much longer than other types of batteries, usually 3,000 to 5,000 charge-discharge cycles. Each cycle represents a day of fishing. Impressive, right?
Lithium batteries also have really long run times, which is great if you don't want your trolling motor dying on you in the middle of a lake. They are generally more lightweight than other types of batteries, making them an excellent choice if you have a small or lightweight boat.
The main downside of lithium batteries, aside from their controversial past, is the cost. Lithium batteries are much more expensive than other trolling motor battery options; that said, they also last significantly longer.
2. AGM
AGM is short for "absorbent glass mat." This type of battery was developed in the 1970s and was initially used as a backup power source for computer rooms and telephone boxes. Over the next few decades, its uses expanded greatly.
AGM batteries became a popular choice for everything from motorcycles to military uses. They have been used in airplanes and submarines as well as provided power for corporate offices. Currently, AGM batteries are frequently used in trucks and cars.
What has made them so popular?
Simply put, AGM batteries use well-known, proven, and safe technologies.
They have a much shorter lifespan than lithium batteries, usually only 200 to 300 charge-discharge cycles, and they have to be kept fully charged or they will start to deteriorate.
That said, they are inexpensive, extremely safe, and generally reliable batteries that can be used for trolling motors.
3. Gel
Gel batteries have also been around since the 1970s. They were developed as a type of AGM battery; instead of a glass mat on the battery cells, a sort of silicone mat was used. This is still the case today, and the gel mat provides several advantages over AGM and other battery types.
First, because the gel mat is less easily damaged, gel batteries can handle a much harsher environment than most batteries. They are not easily damaged by jarring, harsh vibrations, or extreme cold.
Because they are so durable, they also tend to last longer than AGM batteries and may even last as long as lithium batteries. With a charge-discharge cycle of between 2,000 and 5,000, these batteries may even outlast the trolling motor.
They are also more productive at lower charges, making them a form of deep cycle battery.
Of course, gel batteries come at a premium price tag. But if you frequently fish in the ocean, in the winter, or in other harsh conditions, they are well worth the money.
4. Lead Acid
Lead acid batteries have the longest history of any battery used for trolling motors, as they were initially invented in 1859. In fact, lead acid batteries are the oldest type of rechargeable battery, period.
Lead acid batteries have been used in a wide variety of applications: as a backup power source to operate sump pumps and lighting in emergencies, as car and golf cart batteries, and in solar power.
Lead acid batteries are inexpensive, easy to store, and reliable. They are relatively fragile and prone to corrosion, but as long as they are taken care of, they will work well as a trolling motor battery for anyone on a budget.
Safety Information
So now you may be wondering, which of these four battery types is the safest?
Great question! Let's take a look at some safety information below.
1. Lithium
As noted above, lithium batteries have a reputation for exploding. As such, they are considered the riskiest choice out of these four battery types.
Again, though, some types of lithium batteries are much safer than others.
LFP lithium batteries, in particular, don't explode or catch fire, and there are no toxic metals or chemicals used in them. Not only are these batteries safe, non-corrosive, and non-toxic, they are also extremely low-maintenance.
2. AGM
AGM batteries are known for being some of the safest on the market. Again, they have been around for several decades and have seen a variety of applications during that time. They have proven themselves as safe, effective, and versatile batteries time and time again.
3. Gel
Gel batteries are also quite safe. In some cases, they may even be considered safer than AGM batteries because they are less prone to damage.
Gel batteries can be used in enclosed as well as ventilated areas, as they produce little, if any, fumes. Though they are not completely non-toxic, they are almost impervious to leaks, spills, and damage.
4. Lead Acid
Lead acid batteries are fairly safe, meaning they are not particularly prone to exploding or leaking. That said, they are toxic, and if they do leak, the battery acid could cause harm to both your boat and any passengers on board.
Securing your battery in the boat and avoiding harsh conditions will go a long way to increasing the safety of your lead acid batteries.
Affordability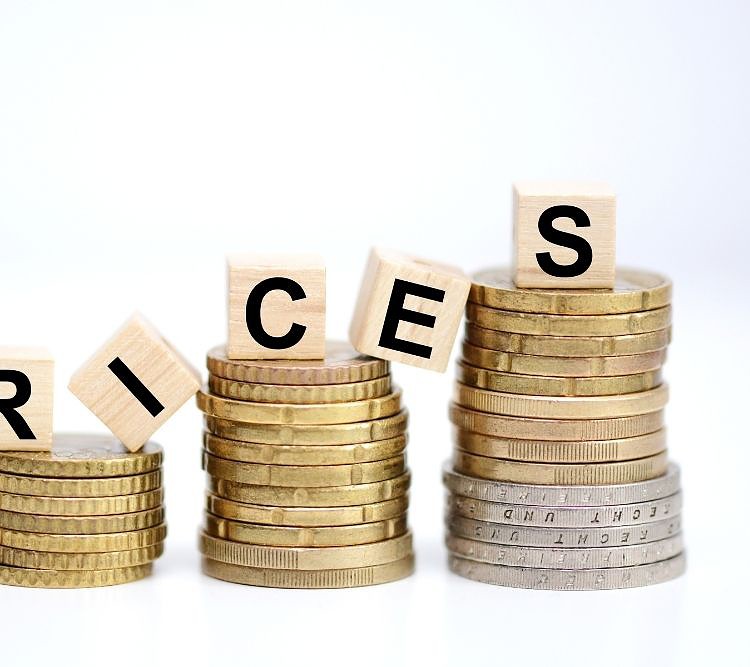 So, how much is each type of battery going to cost you if you decide to buy it? Which type is the most expensive, which type is the cheapest, and most importantly, are they worth the money you spend?
Keep reading to find out!
1. Lithium
Lithium batteries are by far the most expensive. When you buy a lithium battery, you're basically paying a higher price up front in hopes that you won't have to buy another battery for a long time.
Is the risk worth the reward?
If you do your research and buy a genuinely high-quality and safe lithium battery, the battery life alone may cause it to more than pay for itself.
2. AGM
AGM batteries are relatively inexpensive, as they are widely available and popular. That said, when you consider their relatively short lifespan, the price of buying new AGM batteries may compound over time.
3. Gel
Gel batteries are generally more expensive than AGM batteries but less expensive than lithium. They provide good overall value, as they last longer than AGM batteries and can handle a wider range of boating conditions.
4. Lead Acid
Lead acid batteries are the least expensive of any of the batteries discussed in this article. They also have the shortest lifespan and are most prone to damage, but they provide decent value if they are taken care of and damage is avoided.
The Bottom Line
Any one of these batteries should work well with most trolling motors. That said, certain ones may be more appropriate for individual preferences and circumstances.
If you have an expensive trolling motor and want to pair it with a premium, long-lasting battery, then you'll probably want to go with a lithium battery.
If you want a safe, effective battery that's proven itself overtime, then an AGM battery is probably the best choice for you.
If you fish or boat frequently in harsh weather and rough water, or you're willing to spend a moderate amount of money for a high-quality battery, then consider investing in a gel battery.
If you're on a bit of a budget but still want to get a decent battery that will last a couple of years, then a basic lead acid battery may be the way to go.
Renogy 12V 100Ah LiFePO4 Deep Cycle Rechargeable Lithium Battery, Over 4000 Life Cycles, Built-in...
WEIZE 12V 100Ah Deep Cycle AGM Battery, Rechargeable SLA Battery for Solar Wind RV Marine Camping...
Mighty Max Battery 12V 100AH Gel Battery Replaces Solar Wind Deep Cycle VRLA 12V 24V 48V
ExpertPower 12v 7ah Rechargeable Sealed Lead Acid Battery
Renogy 12V 100Ah LiFePO4 Deep Cycle Rechargeable Lithium Battery, Over 4000 Life Cycles, Built-in...
WEIZE 12V 100Ah Deep Cycle AGM Battery, Rechargeable SLA Battery for Solar Wind RV Marine Camping...
Mighty Max Battery 12V 100AH Gel Battery Replaces Solar Wind Deep Cycle VRLA 12V 24V 48V
ExpertPower 12v 7ah Rechargeable Sealed Lead Acid Battery
Last update on 2023-12-05 at 09:37 / Affiliate links / Images from Amazon Product Advertising API
Conclusion
And there you have it!
As you can see, each of the batteries above has its own set of advantages and disadvantages. But now that you've read this guide, you should have a better idea of the types of trolling motor batteries available and which one will be best for you.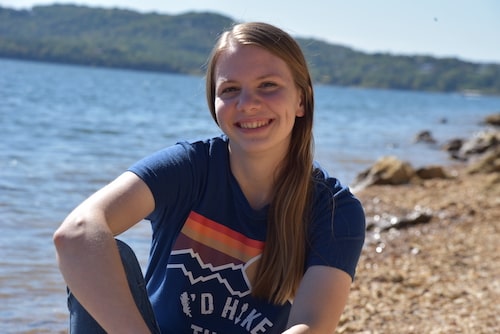 Sarah Hood has been writing for Anchor Travel since 2021. When she's not writing, she enjoys cooking, singing, and spending time in the great outdoors.