If you've been searching online for a trolling motor, you've likely come across Minn Kota. They are the gold standard of trolling motors and offer some of the most innovative features you'll find.
Their motors are built with top-notch materials and quality, while also incorporating advanced features that improve your experience out in the water.
But which is the best affordable trolling motor that Minn Kota has to offer: the Endura C2 or the Endura Max?
The Endura C2 is designed for people who casually go boating on inflatables and are tired of using paddles to get them around. Comparatively, the Endura Max is best suited for individuals who plan on going on long day trips out in the water and need their motor to last all day.
We'll take a closer look at their features and specs, and tell you which one we like better!
Let's get started!
Direct Comparison
| | | |
| --- | --- | --- |
| | Endura C2 | Endura Max |
| Shaft Length | 30", 36", 42" | 36", 42" |
| Power | 12v (30lbs), 12v (40lbs), 12v (45lbs), 12v (50lbs), 12v (55lbs) | 12v (40lbs), 12v (45 lbs), 12v (50 lb), 12v (55lbs) |
| Steering | Hand Control – Telescoping Tiller | Hand Control – Telescoping Tiller |
| Stow and Deploy | Lever Lock Bracket | Lever Lock Bracket |
| Prop | Power Prop | Power Prop |
| Technology | N/A | Digital Maximizer |
| Comparing Prices Online | Click here to buy online! | Click here to buy online! |
Breaking it down
We'll break down the key features of the Endura C2 and Max. Although they have plenty of similarities, they also have a few differences that make them suitable for different people.
You'll understand what each feature does and how it can be useful for your casual boating outings.
Power
Power is important especially for those with heavier or larger boats. The heavier your boat is, the more thrust will be needed to reach maximum speed.
Thrust determines the power that a trolling motor has. Typically, you'll need 2 pounds of thrust for every 100 pounds on your boat, which includes the boat weight, equipment, people, and fuel.
Voltage is the battery power that your motor needs. The more thrust a motor has, the more voltage is needed to power the motor.
Power is useful for many reasons besides speed. For example, strong currents and wind can make fishing extremely difficult.
Having more thrust ensures your boat has the torque or strength to stay on course or anchor into a specific position.
Endura C2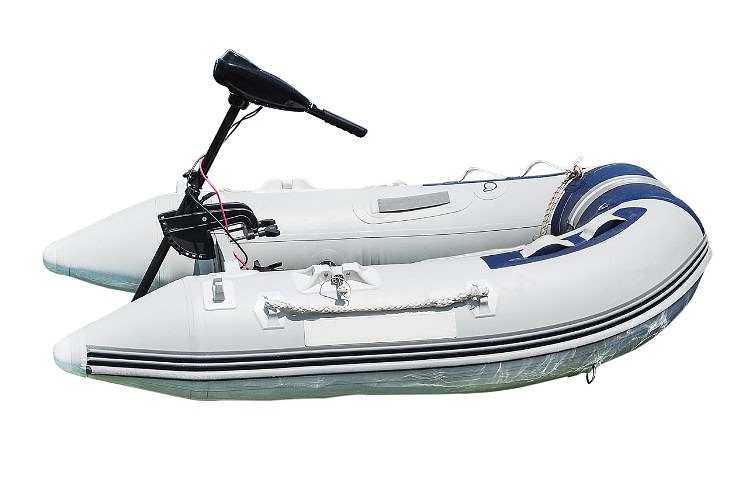 The Endura C2 offers many power options for users to choose from including: 12 v (30lbs), 12v (40lbs), 12v (45lbs), 12v (50lbs), and 12v (55lbs).
You might be wondering, what's the importance of all these options?
Depending on your boat length and weight, you'll want a thrust level that accommodates your boat's specifications.
Here are a few rules to follow:
If your boat length is 14' and the total weight is 1,500 lbs or less, we recommend 30 lbs of thrust
For boats that are between 17' to 18' and weighs about 2,000 lbs, we recommend 40 to 45 lbs of thrust
If your vessel is between 20' to 21' and the total weight is about 2,500 lbs we recommend 50 to 55 lbs.
As you can see, having the right thrust level is crucial to maximize your boating experience.
Endura Max
Minn Kota Endura Max 45, Set Up and Test on a Canoe
In contrast, the Max has fewer power options to choose from. They offer the motor in 12v (40lbs), 12v (45lbs), 12v (50lbs) and 12v (55lbs).
For those with small dinghies, it may be more cost-effective to choose the Endura C2 because it has the 30-pound thrust.
If your boat is small, having higher thrust levels won't provide you with extra benefits. In fact, it will cost you more money and if it requires more 12v batteries, then it'll weigh more on your boat.
Winner: Endura C2 has more available power options.
Shaft Length
Having the right shaft length is key to ensuring you have the right motor for your boat.
A shaft length that is too short could potentially cause the prop to come out of the water causing cavitation. In contrast, a shaft that is too long may hit the bottom or easily hit objects.
Endura C2
The Endura offers three shaft lengths: 30", 36", and 42". It can be useful to have multiple lengths to choose from for your situation.
For example, kayaks and inflatables sit lower to the waterline, meaning you likely won't need a long shaft.
In addition, the C2 has a shaft that is made from a composite material that endures shock and handles abuse better than other metals.
Endura Max
The Max has shaft lengths of 36" to 42." We recommend the longer lengths for individuals who plan on boating in rough waters.
Longer lengths help to keep the propeller submerged despite windy or choppy waters.
The difference is big between the C2 and the Max. However, for casual boaters with small watercraft, having a shorter shaft length does save them money.
Winner: Endura C2 has more shaft lengths.
Technology
It's no secret that Minn Kota is stacked with features. Everything from GPS navigation, to autopilot and even fish finders.
Although these two motors don't offer their most innovative features, there are still many underrated features such as the Digital Maximizer.
Endura C2
Unfortunately, the C2 is very minimalistic, which means it's quite lacking in technology. However, it does have a lever lock bracket to help you easily stow and deploy your motor.
Simply push a button and it'll lower the motor into the water. Once you're ready to get back onshore, you can press the button and it'll raise the motor out of the water.
In addition, the Endura features eight-speed levels: 5 forward and 3 reverse. At the fastest speed, your boat may reach up to 5 mph maximum.
Endura Max
Minn Kota Trolling Motor Review - Endura Max vs C2
Minn Kota makes a bold claim by stating that the Digital Maximizer helps keep your boat in the water up to five times longer on a single charge.
This tech changes the motor from a fixed-speed motor to a variable-speed motor. Rather than the finite 8-speed settings that the C2 has, the user can dial in the exact speed that you desire.
For those who fish for hours at low speeds, you'll find the Digital Maximizer to save you tons of battery life.
In a traditional finite speed motor, excess power that isn't used, will be wasted and absorbed into the coils of the motor. This causes the motor to overheat much faster.
In other words, changing between the lowest speed to the highest speed setting in a fixed speed motor won't significantly change the power usage much. The battery drainage will be similar due to the wasted power.
In contrast, the Digital Maximizer uses Pulse Width Modulation meaning that the transistors switch on and off at super rapid speeds to prevent power loss on the coils.
Winner: Max because the Digital Maximizer drains less battery and improves your run time.
Steering
There are three types of steering options that a motor may have: hand control, foot control, or remote control.
A hand control motor operates with a tiller and offers continuous power to the motor. As a result, the tiller reacts much faster than the foot or remote control option.
They provide better accuracy and require less effort to navigate your boat. The hand tiller may be most useful for boats navigating through narrow canals or streams to prevent hitting objects in the water.
Endura C2
The C2 offers a very responsive telescoping tiller that is very comfortable and easy to use. Users won't have to strain themselves to get the motor facing in the right direction.
The tiller is sensitive to the slightest touch, so you'll only need to nudge the tiller in any direction to move. And unlike a wheel, you won't have to use two hands either.
Not to mention, you can extend it up to six inches outward giving you more wiggle room. For example, you can sit closer to the edge of the boat or further back, while still being able to steer the boat.
Endura Max
The Max offers the same telescoping tiller as the C2. Users can adjust the tiller by extending outward by six inches or retracting it.
The tiller has finite adjustments where users can easily dial the speed. It comes with five forward and three reverse speed settings.
The handle has nice ergonomic padding and grip making it easy and comfortable to hold onto.
Winner: Tie, both have the same hand tiller.
Final Recount
Endura C2: 2/4
Endura Max: ¼
Results: Endura C2
Pros and Cons
Pros
Cons
Endura C2

Handtiller is intuitive and has a six-inch adjustment
More shaft lengths available such as 30", 36" and 42"
Cheaper price

No Digital Maximizer and lacks many advanced features

Endura Max

Digital Maximizer increase run time per charge and lets you dial in your exact speed
Handtiller is comfortable and easy to use
Battery meter lets you see the battery life

More expensive than the Endura C2
Is the Minn Kota Endura C2 worth the money?
By Minn Kota's standards, the Endura C2 is surprisingly quite simple. Although it's not as fancy as their other models, it has quite a lot of power options and shaft lengths to choose from.
For the price point, we believe the Endura C2 is probably the best value trolling motor you'll find out there. Since it comes at such a low cost, we're surprised that the C2 has amazing build quality and features.
Considering that the motor offers a lever lock bracket for stow and deploy, a responsive telescoping tiller, and lots of speed options, you're definitely getting your money's worth.
In fact, the value far exceeds the price you'll pay.
When comparing the Endura C2 and Max, it's clear that the Max is the better motor. The C2 has more shaft lengths and power options to choose from, however, the Max has more advanced features.
With the Max, you get a motor that has a Digital Maximizer, which optimizes your battery usage and lets you finetune your speed more precisely.
The question becomes are you willing to pay the slightly higher price for the extra features? For casual boaters who boat once every few weeks or months, they may only need a motor with good power and steering options.
However, for boaters who go on long fishing trips and spend all day in the water, it's better to choose the Max, and therefore the extra cost is well worth it.
Final Verdict
Both trolling motors are very similar in terms of their construction, design and features. For casual boaters who head in the waters once every few months or don't plan on fishing, the Endura C2 offers everything you need.
However, if you plan on fishing for an entire day, we recommend getting the Max instead!
Now that you know the differences, you can get your Minn Kota motor and start enjoying the waters!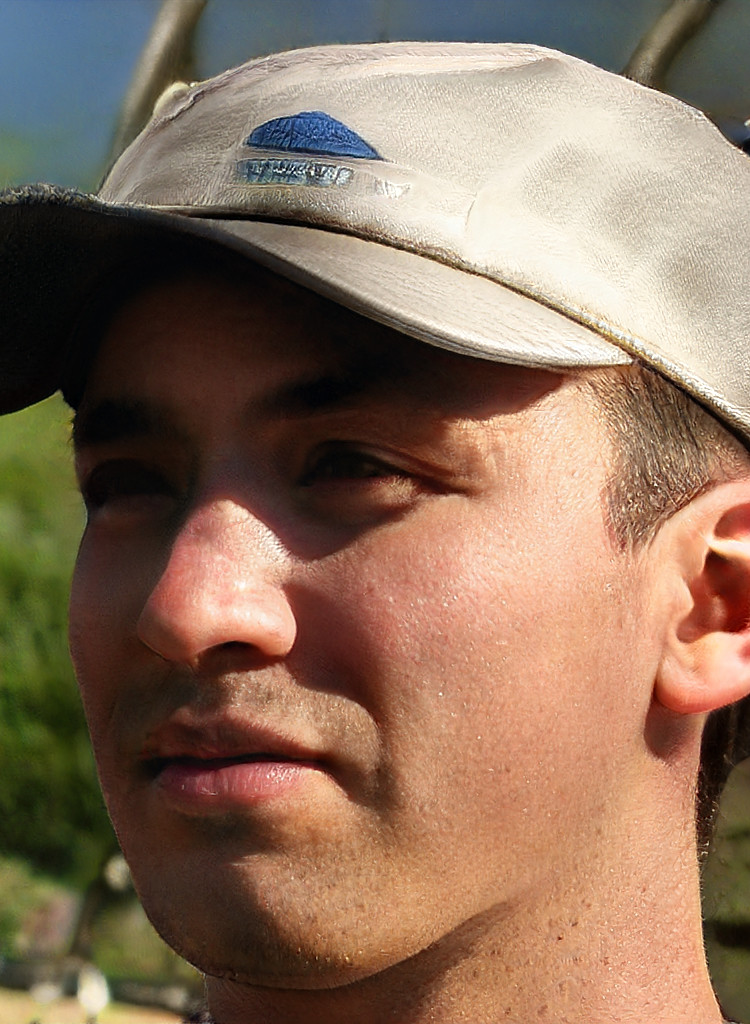 I created this site to help people – to help you – with your boat problems. Instead of helping one person at a time, I want this website to be the "one-stop-shop" for everyone's boating concerns. Read more.