Two of Minn Kota's most popular and premium trolling motors are the Ultrex and the Ulterra.
Since its inception, Minn Kota has been known for its advanced technology allowing anglers to navigate waters and catch fish with ease.
These two motors are the gold standard for trolling motors. In fact, you'll see some of their best features on full display with these two motors.
Both products are tailored to anglers who want every advantage while fishing. Whether it's navigating the waters, power, speed, or fish-finding, these two motors will serve you well.
The Ultrex is designed for individuals who want slightly more responsive steering and control. This may be the case if you're riding in narrow waterways. Ulterra is best suited for people who want more automation features to make life more convenient in the waters.
Let's compare the two motors and see how they stack up!
Direct Comparison
| | | |
| --- | --- | --- |
| | Ultrex | Ulterra |
| Shaft Length | 45", 52", 60" | 45", 60", 72" |
| Power | 24v (80 lbs), 36v (112 lbs) | 24v (80lbs), 36v (112 lbs) |
| Steering | Power Steering Cable Foot Pedal, Steering Lock | Electric Foot Pedal |
| Stow and Deploy | Lift-Assist | Auto Stow & Deploy, Power Trim |
| Technology and Advanced Features | i-Pilot GPS or i-Pilot Link GPS, Digital Maximizer | i-Pilot GPS or i-Pilot Link GPS, Digital Maximizer |
| Fish-Finding Features | Universal Sonar 2, Mega Down Imaging, Mega Side Imaging | Universal Sonar 2, Mega Down Imaging, Mega Side Imaging |
| Comparing Prices Online | Click here to buy online! | Click here to buy online! |
Breaking it down
The Minn Kota Ultrex and Ulterra are within the same class of motor. Both offer the same power options, remote-control GPS navigation, and plenty of fish-finding features.
However, there are many noteworthy differences between the two. By understanding these distinctions, you'll be able to make an informed decision on which trolling motor is right for you.
Stow and Deploy
Depending on the trolling motor you buy, they'll have different methods of stowing and deploying the unit.
Deploy means to lower the motor in the water so that it's ready to use, while stow means to put away the motor back into the boat.
Some methods are completely manual, where you have to lift the entire weight of the boat. While others are semi-auto and others are completely self-deployed.
Semi-auto means there is a spring that helps lift part of the weight for you.
Most manual motors use a lever or cord to lift the motor out of the stowed or deployed position.
With the lever, you would release the lever with one hand while sliding the motor with the other hand until you are ready to lock it into position.
The cord works by pulling it to release and then manually lifting the motor to adjust.
Ultrex
Real Anglers Try Minn Kota Ultrex: Lift-Assist
The last thing you want is to expend a lot of energy lifting the entire weight of the motor up and down.
Luckily, the Ultrex makes life easier with its Lift-Assist feature. It has a nitrogen-gas spring inside of the unit that lifts about half of the motor's weight for you. Simply tug on the cord to stow or deploy the motor.
When you pull the cord to deploy the motor, the unit will lift up and forward into the water. If you want to stow the motor, pulling the cord will lift it out and fold it back into its starting position on the mount.
Using the Lift-Assist feature is helpful for those who don't want to suffer from lower back pain or shoulder pain from bearing the full weight.
Ulterra
Minn Kota Ulterra | Stow and Deploy | The Technological Angler
Compared to most other trolling motors in the market, the Ultrex has a much better stow and deploy system. However, it doesn't compare to the unique auto-deploy system that the Ulterra has.
The self deploy feature lets you automatically stow or deploy the motor with a touch of a button on the foot pedal or remote.
Leaning over to pull your motor out can put you at risk of injuring yourself or falling overboard.
This feature is much more convenient and saves you the manual labor of lifting your motor in and out of the water.
You'll no longer need to trim the motor by hand when fishing in shallow waters. The Ulterra has a Power Trim feature where you can adjust the shaft of the motor up or down by pushing a button on your i-Pilot remote or foot pedal.
Winner: Ulterra, because the auto stow and deploy, and power trim features make it much more convenient in the waters.
Shaft
Shaft length ensures that the propeller is at least 12″ submerged underwater.
A shaft that is too short causes the propeller to come out of the water. In contrast, a motor that is too long will lead to the propeller hitting the water floor, which could damage your prop or motor.
The length you'll need for your boat depends on the height of the boat and whether you're traveling through rough or calm waters.
First, take the measurement of the bow or transom to the waterline. Then add 20 inches if you're going to be in freshwater, or add 25 inches if you're going to be traveling in saltwater.
If waters tend to be rough, we recommend adding another 5 inches.
Ultrex
The Ultrex offers three shaft lengths: 45″, 52″, and 60″. Generally, these lengths work well for most small and medium-sized boats.
However, if you have a high deck, you may consider having a longer trolling motor since the surface of your boat will be further from the waterline.
Furthermore, the shaft is made from an indestructible composite material that provides both durability and flexibility. The flexible material allows maneuverability through rough waters without breaking or receiving damage.
Ulterra
In comparison, the Ulterra has three shaft lengths: 45″, 60″, and 72″.
For boat owners who are having difficulty deciding between two lengths, it's best to pick the longer one.
If the shaft length ends up being too long, you can simply adjust the depth upwards using the depth adjustment collar.
However, if the shaft length is too short, there's nothing you can do to make it longer.
Just like the Ultrex, the Ulterra also has a composite shaft.
Winner: Ulterra, because the longer length makes it suitable for larger boats
Steering
One of the primary differences between the Ultrex and Ulterra is their steering options.
Both use foot pedals and wireless remote systems to move the motor in any direction efficiently. In addition, it has the capability to increase or decrease the speed of the motor.
A foot pedal allows users to control the boat without using their hands, meaning they can navigate the boat while fishing.
Users can simply turn right by pressing their toe down or turn left by pressing their heel down.
In addition, there's a "Constant" or "Momentary" control setting.
The constant setting will keep the motor moving continuously in the direction it's pointed towards, while the momentary button only keeps the motor running for a short time.
Ultrex
Keith Combs Reviews the Minn Kota Ultrex Foot Pedal
The Ultrex features a Power steering foot pedal. It combines the touch and feel of traditional cable motors while providing better ergonomics, similar to a car's foot pedal. As a result, the pedal aims to reduce foot fatigue.
Unlike electric motors which can have lag time, the power steering pedal connects to the motor via a cable to produce instant responsiveness and better precision control.
Furthermore, their pedal features a steering lock so that you can take your foot off the pedal, and the motor will continue moving in the same direction you left it.
A power steering foot pedal is perfect for bass fishermen who need to maneuver around the shallow waters quickly.
The quick responsive pedal makes it very easy to move your boat 360 degrees so that you can chase down or maneuver around obstacles.
Ulterra
In contrast, the Ulterra features an electric steering foot pedal. This means that electrical signals are sent from the pedal to the motor units.
Consequently, this means you'll receive a slight delay between the input and motor performing the action.
Generally speaking, it's a matter of preference which type of foot pedal you prefer. However, the cable pedal lets you feel more in control and produces zero noise. Electric motors may produce some sound while steering.
Winner: Ultrex because cable steering foot pedals experience no delays and zero noise.
Technology and Fish-Finding Features
For anglers who want every advantage to catch more fish, you'll want to look for advanced features.
Minn Kota offers plenty of technology, such as a wireless remote navigation system and receivers that detect nearby fish.
Although both motors have virtually the same advanced features, it's still worth noting what they are and how they work.
Ultrex
Real Anglers Try Minn Kota Ultrex: Spot-Lock
The Ultrex offers either the i-Pilot GPS or the i-Pilot Link GPS system. This is a navigation system allowing you to move your boat through the use of a remote.
Minn Kota's i-Pilot has plenty of features such as the Auto-Pilot, Spot-Lock, Spot-Lock with Jog, iTracks, and even smartphone compatibility.
The autopilot feature lets you travel on a fixed course so that you don't need to worry about steering the boat.
Spot-Lock acts like an anchor so that your motor holds within five feet of a specific position. This helps anglers to stay in one spot while fishing.
Furthermore, the Ultrex has many other fish-finding features like the Universal Sonar 2, Mega Down, and Side Imaging.
Mega down imaging is similar to Sonar technology, except it provides a narrow beam rather than a wide cone. Mega imaging tends to be clearer and provides greater structure to the picture allowing you to determine whether there are fish below you and possibly even the type of fish.
Ulterra
Minn Kota Ulterra Commercial
Like the Ultrex, the Ulterra lets users choose between the i-Pilot GPS and i-Pilot Link. The Link is similar to the i-Pilot but on steroids.
Minn Kota's Universal Sonar 2 is a built-in transducer on the lower section of the motor. It utilizes dual beam sonar technology to detect fishes nearby.
The Sonar 2 works by sending signals and receiving echos to gain intel about fish location, water depth, and even water temperature.
Winner: Tie, both motors have i-Pilot, and fish-finding features.
Final Recount:
Ultrex: 1/4
Ulterra: 2/4
Pros and Cons
Pros
Cons
Ultrex

Ultrex uses a cable foot pedal that provides instant responsiveness and precision control
The foot pedal has a steering lock allowing you to lock in on the direction you're pointed in
Power steering offers all day-comfort to prevent foot fatigue

Ultrex doesn't have auto-deploy, meaning some lifting is required

Ulterra

Ulterra features auto-deploy so that you can remotely get the motor in and out of the water
Power Trim lets you move the shaft up and down with a push of a button
It offers a longer shaft option for those with larger boats that have a deck or when riding in deeper waters

The electric steering is slightly less responsive than a cable foot pedal
Final Verdict
Although both are fantastic motors compared to other motors in the market, we believe the Minn Kota Ulterra is superior.
What really separates the two is the auto stow and deploy system and the power trim option. Having to lift your boat in and out of the water is a hassle, and the Ulterra automatically can adjust your motor for you.
If you're an angler that wants a trolling motor with top-notch power, easy-to-use, and technology to help you catch more fish, the Ulterra is the choice for you.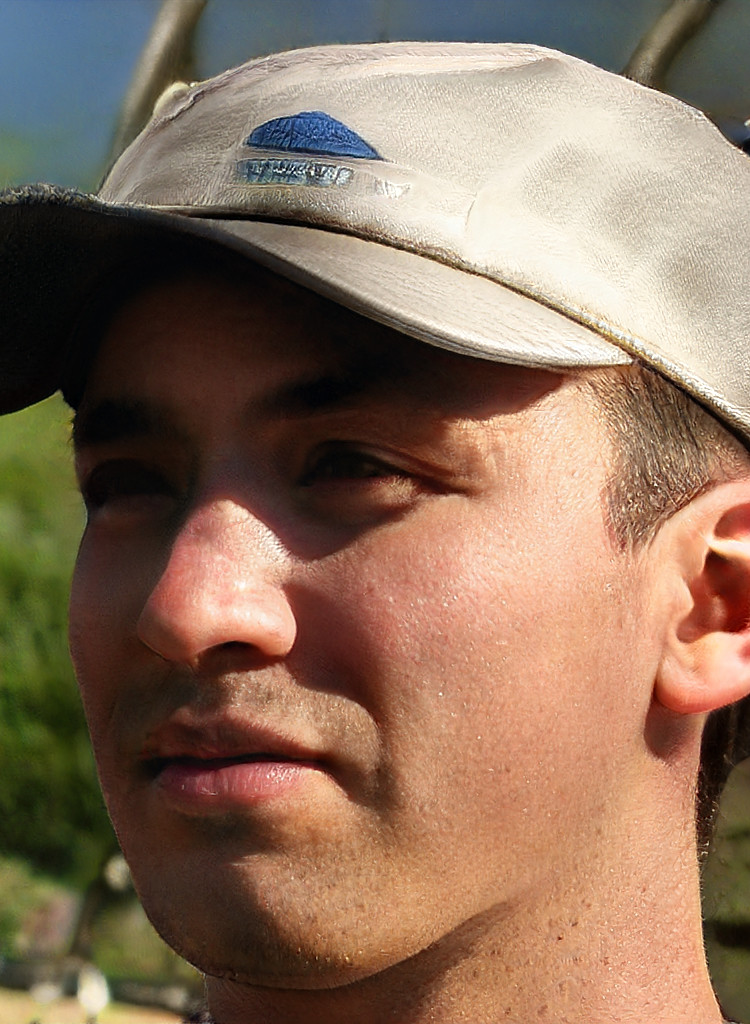 I created this site to help people – to help you – with your boat problems. Instead of helping one person at a time, I want this website to be the "one-stop-shop" for everyone's boating concerns. Read more.