If you're someone who likes cruising on kayaks or inflatable boats for fishing, you might've wondered whether or not two trolling motors will make your boat run faster.
Speeding up your boat will allow you to reach from one fishing spot to the next much faster!
In this article, we'll cover:
Whether it's worth running two trolling motors
The advantages of a dual trolling motor setup
The ultimate dual trolling motor setup
Let's begin!
Can you run two trolling motors?
Yes, you can run two trolling motors from one boat. Doing so will give you a few benefits that are better than a single motor.
3 Advantages of Using Two Trolling Motors
1. Higher Thrust
By using two trolling motors, you'll get the benefit of having double the thrust. Although you won't go twice as fast, it's still an upgrade from a single motor.
However, keep in mind that higher thrust is only important for bigger and heavier boats.
Most trolling motors have a top speed of 4 to 6 mph that they can't exceed. It requires more thrust to reach top speeds for heavier boats, especially if you face rough water conditions.
2. Better Maneuverability
Another advantage to using a dual trolling motor setup is increased maneuverability. You'll be able to place one trolling motor in the front of the boat and another in the back.
This means you'll be able to switch between trolling motors. Using the front motor means you can steer the head of the vessel, while the back one means you'll steer from the back.
For example, if you're ever stuck in vegetation from one end of the motor, you'll be able to maneuver out easily from the other motor.
3. Last Longer
You may be able to get a longer run time using two motors. Say you have one motor on the stern and one on the bow.
You can use the transom-mounted motor at full speed and set the bow-mounted motor to a low-speed setting.
If the transom-mounted motor runs low on battery, you'll still have the bow-mounted motor to keep you going.
Essentially, the front motor acts as a second battery so that you can fish longer.
Will 2 trolling motors make you go faster?
A dual trolling motor can increase the speed of your inflatable boat. It won't turn your vessel into a speed boat.
However, it can boost the speeds to ensure you'll consistently hit the motor's top speeds.
Two motors positioned in the rear of the boat may push the stern deeper and the bow slightly higher, which slows down the boat. A boat that is leveled will travel faster.
Just make sure that the front of the boat isn't raised higher when you place two motors in the back. This can be counterproductive to your speed and may tip the boat off balance.
Also, make sure that both motors have the same thrust to prevent having inconsistency in speed.
One downside to having two motors is that the motors can be noisy and increase the likelihood of spooking fish.
Two 45 lb thrust trolling motor compared to one
Ultimate Setup for Dual Trolling Motors
There are two ways to set up your dual trolling motors:
Install two trolling motors on the stern of the boat
Install one motor on the bow and one motor on the stern
If you're looking for better top speed, it's better to install two motors on the boat's stern.
For those who want more precise control of their boat, we suggest having one motor in the front and one in the back.
We'll cover how to install the trolling motors in the bow and stern so that you can get your ultimate dual-motor setup.
Mount Your Motor on the Transom
Use a transom mount to install your motor to the stern of your boat. To attach two motors to the transom, simply repeat these steps twice.
Twist the clamp knobs counterclockwise to open the mounting bracket clamps. There is usually one or two clamps built-in into the mounting bracket to hold the trolling motor in place.
Slip the trolling motor over the transom. If you're using two motors on the transom mount, you can attach one on each side of the mount.
Tighten the bracket clamps by turning them clockwise. Make sure that the motor is at least 12 inches underneath the water, so the propeller is submerged below the water's surface. This prevents any noise that may spook fish.
Minn Kota Product Review -[Endura Max 55 Trolling Motor]
Mounting a Trolling Motor on the Bow
Mounting the motor in the front of the boat requires a bow mount.
Bow mount trolling motors provide more precise control since you're pulling the boat through the water compared to transom mounts where the motor is pushing it from behind.
Bow mounts also have more control options such as hand, wireless remote, or foot.
Keep in mind bow mounts are better used for medium to larger-sized boats.
Find a place on the deck where the base can be attached. It should leave enough space where it can accommodate when the motor is stowed on the deck.
Mark holes that need to be drilled on the deck. You may use the mount base as a template to find where to drill.
Use a sharp bit to drill holes of a 1/4inch for the mounting bolts.
Place a bolt through each hole on the mount base.
Underneath the mount base, slip a washer onto each bolt.
Position the base over the drilled holes. Then slip the bolts through each hole. The base should be leveled against the deck surface.
Insert a steel washer and tighten a nut onto each bolt to secure the base.
Secure your trolling motor to the base. The motor should be at least 5 inches below the water surface. For anglers who stand while fishing, make sure the motor is placed at least 12 inches below water level.
How to Perform Bow Mount Trolling Motor Installation - Minn Kota Terrova, Ulterra, Ultrex
Can you run two trolling motors on one battery?
It's best to use a separate battery for each trolling motor.
Using one battery means that you will have two motors drawing from the same energy source, so you're using twice the amount of wattage.
As a result, your battery will drain quickly. Using two batteries allows each motor to draw from a separate battery, which leads to a longer run time.
Another factor to consider is the weight of the batteries. For example, an average two-person inflatable boat may have a weight capacity of 520 pounds.
On average, a 12-volt deep cycle battery weighs about 60 to 70 pounds. Using two batteries could mean that one-fourth of your boat's weight capacity is dedicated to batteries.
Smaller boats may not have the weight capacity to handle two batteries. The heavier the boat, the more fuel than it requires and increases the odds of capsizing.
Furthermore, an overloaded boat will be difficult to maneuver, especially in bad weather.
Conclusion
If you're someone who carries a lot on your inflatable boat or just wants a boost in speed, having an extra motor makes a difference in going faster and improving maneuverability.
Furthermore, you'll be able to fish all day long since you're using two batteries.
We hope this helps your next fishing trip be more enjoyable!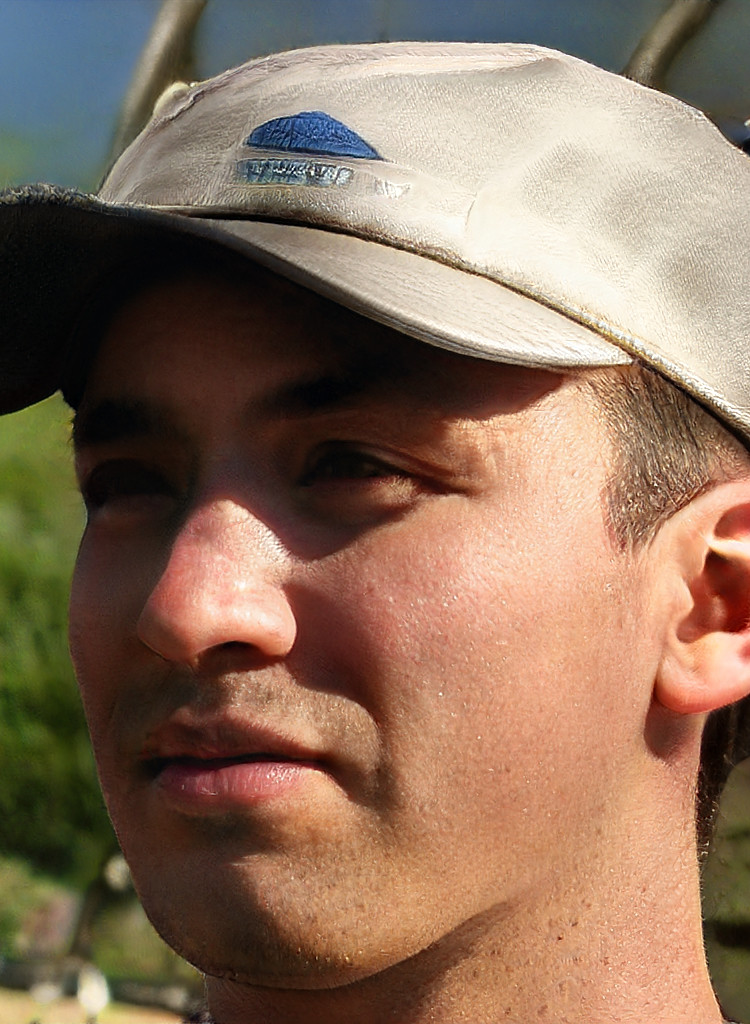 I created this site to help people – to help you – with your boat problems. Instead of helping one person at a time, I want this website to be the "one-stop-shop" for everyone's boating concerns. Read more.