Are you having trouble with weeds hampering the functionality of your trolling motor? Or maybe you want to make sure you know how to avoid weeds before they become a major problem.
Your reason for learning about weed guards doesn't matter. We are glad you are here! We have a lot to offer when it comes to teaching you about weed guards for trolling motors.
Using weed guards is not hard and they can help the functionality of your boat quite a bit. Here's what you need to know to decide whether a weed guard is right for you, choose the best one for you, and install your new weed guard on your boat.
What is a Trolling Motor Weed Guard?
A weed guard usually looks like a loosely-woven plastic or metal funnel. The mall end of the funnel goes behind the propeller of your trolling motor. The larger end sticks out, allowing air to escape.
The idea behind a weed guard is that the weeds you are avoiding will get caught in the weave and will not get caught in your propeller. This keeps your propeller free to spin and unhampered by any weeds.
Some weed guards may surround your propeller. These usually come with your trolling motor and are not accessories that you would install later, since they are specially designed to house that particular propeller.
A weed guard is not supposed to keep all of the weeds away from your propeller. You will still have to stop and clean both the guard and the prop occasionally. However, you will not have to do this nearly as often as you would without the guard.
Do I Need a Trolling Motor Weed Guard?
Whether you need a trolling motor weed guard depends on where you like to take your boat. If you regularly take your boat through areas that are full of plants and weeds, then a weed guard might be the best option for you.
Note that removing weeds from your trolling motor is not just annoying. They can damage the motor, especially if you end up trying to run it with too many weeds on or around it.
When you add the potential damage on top of the amount of frustration you face when you have to constantly stop and clean out your trolling motor, you can end up having a bad day. A weed guard might very well be right for you and might improve your time on the water.
You may also just want to be sure that you will never end up mired in the weeds. A weed guard can help give you the kind of peace of mind that produces the best, most relaxing, fishing trips.
Here's what can happen if you end up in the weeds with your trolling motor.
What happens if I get in the weeds with my boat motor?
Avoid this situation when you purchase and install a weed guard.
Is a Trolling Motor Weed Guard Worth the Money?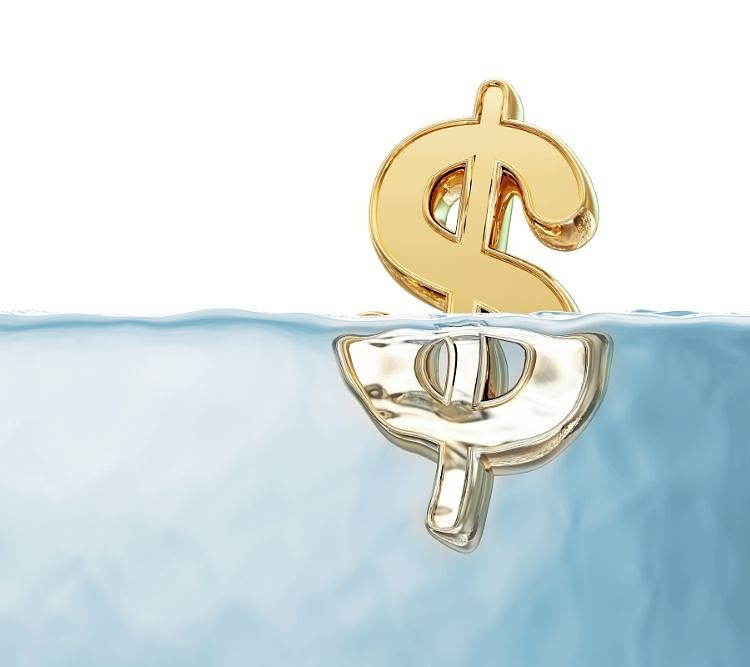 Some anglers find that trolling motor weed guards are not worth the money. In their experience, the weed guard needs to be cleaned as often as the motor did before they installed it.
However, other anglers swear by their weed guards. They still have to stop to clean them out, but they find that the weed guard reduces the frequency of these cleanings but a significant factor.
It may depend on the type of weeds you are facing. If you are trying to get through heavy mats of vegetation, a weed guard may not be able to do enough to make the purchase worth your while.
However, if you want to protect your motor from light and/or occasional weeds that might otherwise interfere with your fishing experience, a weed guard might be perfect for you.
For instance, some areas only have weed growth during certain seasons or have animals that keep the weeds from becoming overgrown. A weed guard will certainly help in these situations.
Many weed guards are relatively inexpensive, especially when it comes to the cost of most boat accessories. This may make trying one worthwhile, even if you're not sure if it will work for you.
What are Other Options for Getting Through the Weeds?
If you're dealing with weed problems when you're out on your boat, you want to find the very best solution for your needs. Weed guards are one popular option. Here are some other options that many anglers prefer.
Oars
Some people who fish prefer to simply row themselves when the weeds or other vegetation gets too thick. Oars are a great option on smaller boats, as the force required to move a larger boat could be beyond what you can handle, especially over a longer distance.
Oars work best in deep, still water. While you can row yourself on a river or in the ocean, that is going to take more effort and might tax your energy reserves quickly. However, you are less likely to encounter weeds in these places, too.
Even if you do buy a weed guard, you may want to keep a set of oars in your boat, just in case. Many anglers recommend these for everyone who is out on the water. That way, if the worst happens and your boat stops working, you can still row yourself to safety.
Poles
Some anglers prefer poles to oars. These long shafts are designed to move your boat when you push one end against the bottom of the river- or lake bed.
Poles are not designed for moving your boat long distances. Instead, use a pole when you want to push your boat just a short way until it is out of the weeds and you can turn your trolling motor on again.
Like oars, poles are not ideal for larger boats. Larger vessels may need to carry two or more poles so that multiple people could push at once.
They are also not ideal in deep water, as the bottom of the pole must reach the ground underneath the water.
Weed Cutters
These are blades that you attach to your propeller or underneath it. They are designed to cut through any vegetation that comes into contact with your trolling motor. Some anglers prefer these over weed guards.
Whether you choose a blade or a guard is largely personal preference, though some blades are specifically designed to be used with some types of vegetation. If you can match the weeds you're going through with a blade designed to cut them, you may have a perfect match.
How Do I Install a Trolling Motor Weed Guard?
Installing a weed guard for your trolling motor is easy. Here is how to install your plastic weed guard for optimal functioning.
Make sure that you get a weed guard that is the right size for your trolling motor. Measure the circumference of the housing behind your propeller and make sure the weed guard will fit snugly around it.
Remove your propeller but leave the housing attached.
Slide the weed guard into place. Most people recommend super gluing it down so that it will not shift when the motor runs.
Reattach the propeller.
Try your boat in the weeds and see if the weed guard improves your experience.
If you get a metal safety cage, you will follow the same process. However, these come with screws that tighten around your propeller housing so you don't have to glue them in place if you don't want to.
Here's an example of the installation and use of one of the most popular weed guards on the market.
Trolling motor weed guard( GEAUXrilla GUARD) YOUTUBE.wmv
Which Trolling Motor Weed Guard Would be Best For Me?
You have many options when it comes to weed guards for your trolling motor.
BXI Safety Cage
Last update on 2023-09-26 at 17:37 / Affiliate links / Images from Amazon Product Advertising API
BXI offers a metal safety cage to protect your propeller from weeds. It will also protect your propeller from fishing line, which can wind around your propeller shaft.
In addition to offering that kind of protection, they also advertise that the safety cage will protect your prop if it bumps up against rocks, as well as prevent rust.
Anglers like this option because it fits a lot of different trolling motors and adds protection beyond weed control. However, some find that the gaps between the wires are too large to stop the weeds they encounter.
Waterblade Propeller Safety Cage
Propeller's Safety Cage
Propeller's Safety Cage - Very Strong Durable Material (Propeller not included)
Adjustable for Electric Trolling Motors of almost any size. From Sizes 32Lbs thrust To 100Lbs thrust. In most brands
Last update on 2023-09-26 at 17:37 / Affiliate links / Images from Amazon Product Advertising API
The Waterblade Propeller Safety Cage is one of the few aftermarket options available when it comes to completely enclosing your propeller. They claim that it fits most trolling motor propellers.
This option may also offer some protection for your propeller if you hit rocks and it will not rust because it is mostly plastic. However, some anglers claim that it did not last very long and so they ended up going with another option.
For the low price, it is probably a great choice if you want total propeller encapsulation. Just know that you may need to purchase another one sooner than you might like, especially if you do run into rocks or other debris while you are fishing.
Conclusion
Now you should have all the information you need on weed guards. You can decide whether you want to buy one, find the best one for you, and install it on your boat.
If you choose to use a weed guard, it won't be long before you can take your boat through vegetation without a worry. Remember: you may still need to clean out your weed guard. That doesn't mean it isn't doing its job!
Happy fishing!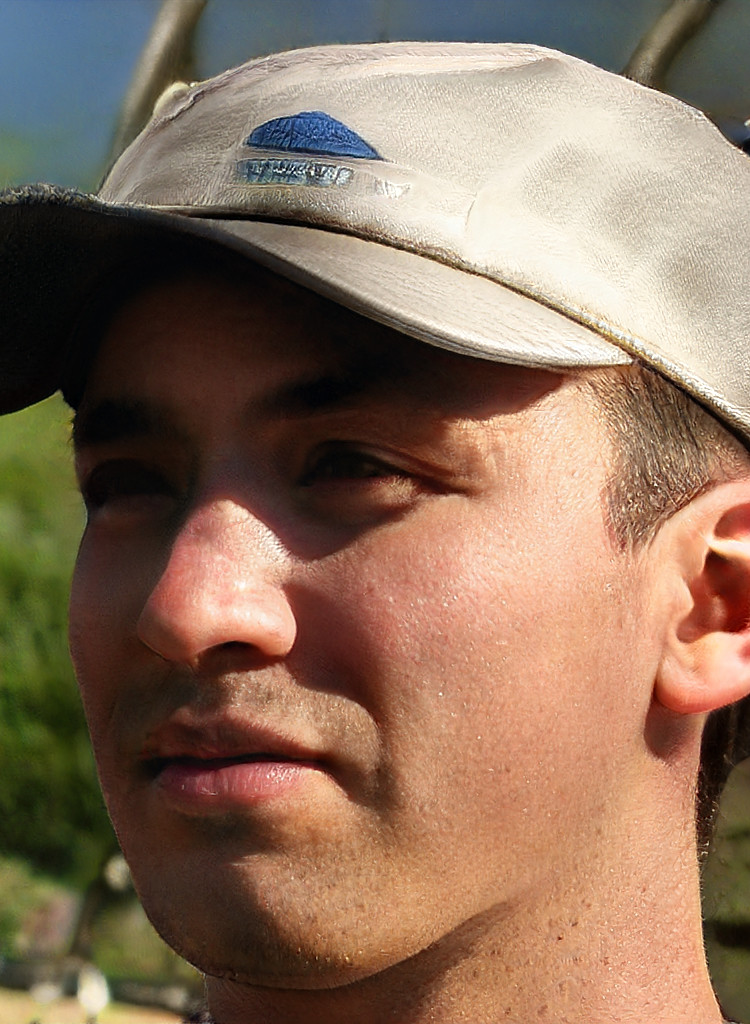 I created this site to help people – to help you – with your boat problems. Instead of helping one person at a time, I want this website to be the "one-stop-shop" for everyone's boating concerns. Read more.