If you're new to the world of trolling motors, you may not yet be familiar with the Minn Kota brand. You've heard the name tossed around by boating friends or forum threads, and now you're curious:
Who is Minn Kota?
If you want to learn more about this popular trolling motor brand, you've come to the right place! In this article, we'll answer several questions related to Minn Kota:
Who owns the company?
What kind of people own Minn Kota trolling motors?
Are the trolling motors made in the USA?
Is Minn Kota a good brand?
Let's dive right into it!
Who is Minn Kota? Who Owns Minn Kota Trolling Motors?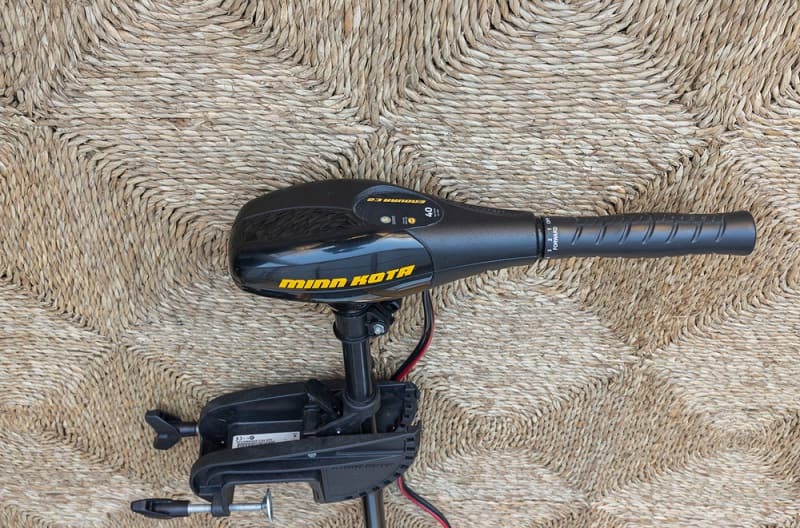 Minn Kota is a trolling motor brand based out of Mankato, Minnesota. It is owned by Johnson Outdoors, an umbrella company that also owns Humminbird and other popular marine sports brands.
The name "Minn Kota" comes from the fact that the brand's first trolling motors were made near the Minnesota/ North Dakota border.
Minn Kota was founded in 1934, so it is one of the oldest trolling motor brands still in business. According to its own website, Minn Kota has the distinction of inventing the first-ever gear-driven electric trolling motor.
Modern Minn Kota trolling motors are still highly popular among anglers and boaters of all skill levels. Minn Kota offers a variety of trolling motors, from simple transom mount units for the casual boater to powerful high-tech units used by competitive or extreme anglers.
Minn Kota has trolling motors for small, medium, and large boats. Some are made for freshwater use, while others are for saltwater. Some are basic cable-steer units, while others are fancy electric units. One Minn Kota model, the Ultrex , is a cable/ electric hybrid.
Minn Kota also produces various trolling motor accessories and replacement parts. They have service centers throughout North America where trained professionals can diagnose, repair, and sell Minn Kota trolling motors.
Are Minn Kota Trolling Motors Made in the USA?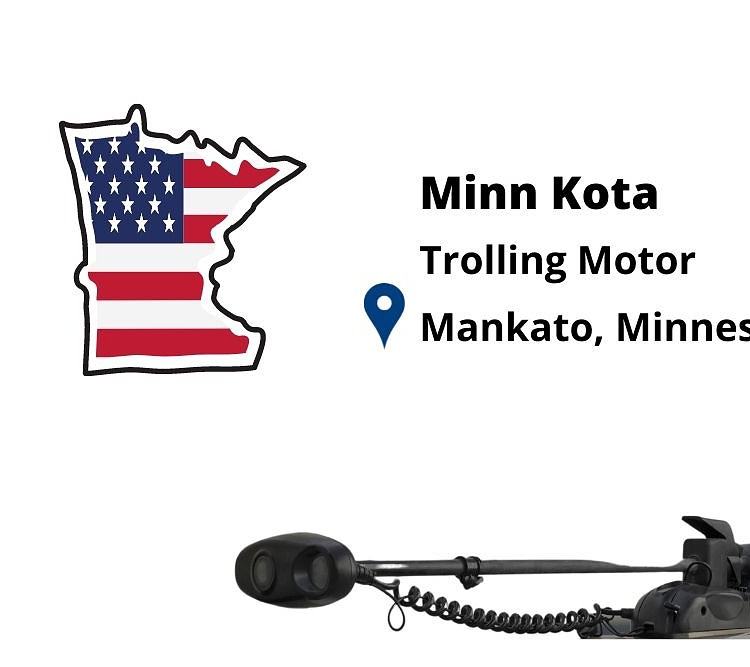 As mentioned above, Minn Kota is an American brand. One of the things that make the brand so popular, especially among American anglers, is that they make all of their units in the USA.
Minn Kota's headquarters are in Mankato, Minnesota, and that's where every Minn Kota trolling motor is designed and manufactured.
Many of Minn Kota's employees are anglers themselves, so they have first-hand knowledge about what does and doesn't work when it comes to trolling motor design.
What's more, if you experience a problem with your trolling motor or need to get it repaired, it isn't hard to get in touch with a Minn Kota authorized service professional. As mentioned, they have service centers throughout North America, most of which are in the United States.
Minn Kota motors, accessories, and replacement parts are all made and widely available throughout the US, and trained service personnel aren't hard to find. For these reasons, you not only get a good motor but will be able to keep it professionally serviced to extend its life.
This leads to the next question:
Is Minn Kota a Good Brand?
Minn Kota is one of the top brands among trolling motors, not simply because it's popular. In fact, it has gained so much popularity because it is such a good brand.
So, what sets it apart from the other trolling motor brands out there? Why is Minn Kota so good?
Experience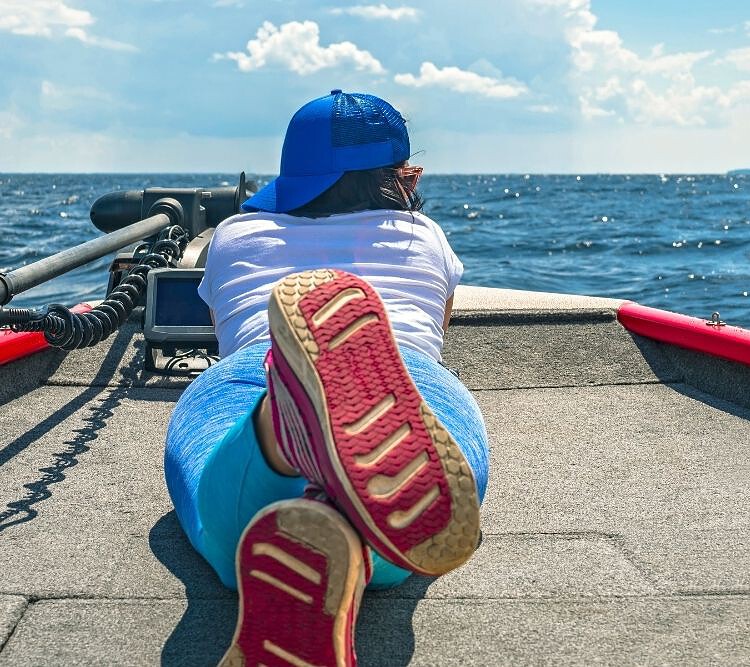 As noted above, Minn Kota's been around since 1934. That's over 85 years of making trolling motors. With so much experience, it's reasonable to think that Minn Kota has the art of trolling motor creation figured out.
That's not to say they aren't still making innovations and learning new ways to make their trolling motors even better. But there is certainly something to be said for having been in the business longer than any of your competitors.
Quality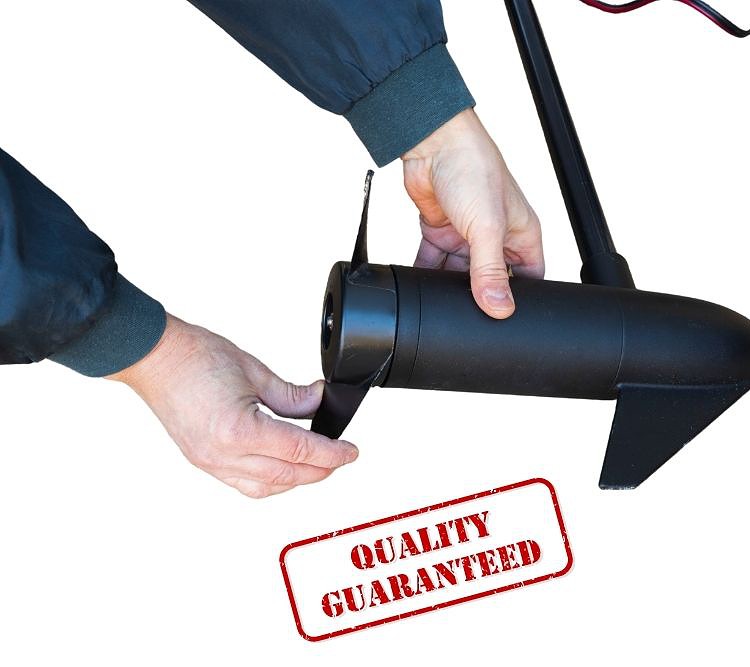 Minn Kota trolling motors are some of the most well-made trolling motors you can buy. Many of their products are made with tough composite, anodized aluminum, and stainless steel components so they will last year after year.
Saltwater models are also covered in a high-quality protective coating to prevent corrosion and damage from the added challenges of sea fishing.
Not only are they built of quality materials, but Minn Kota trolling motors are also designed with durability, efficiency, and convenience in mind. They are made to last, are easy to use, and will not drain your battery any more quickly than necessary.
Warranties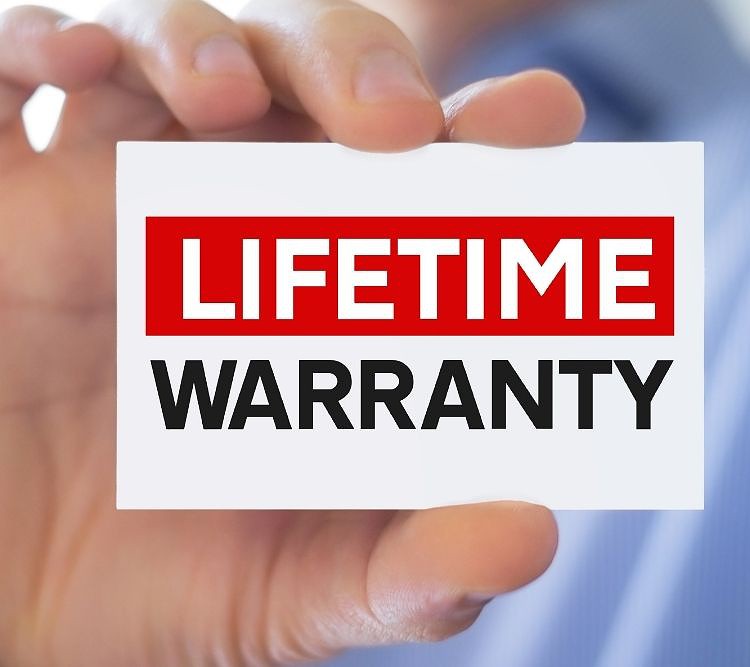 Minn Kota is so confident in the durability of their products that they offer at least a 1-year limited warranty on every part and accessory. All trolling motors come with a limited 2-year warranty.
What's more, every Minn Kota shaft is considered indestructible and comes with a limited lifetime warranty. If the shaft ever breaks from normal use during the lifetime of your motor, Minn Kota will replace it.
Those are some pretty nice guarantees, wouldn't you agree?
Selection
Minn Kota has trolling motors to fit every boat, budget, angler, and body of water. Whether you're a brand new boater just learning your way around a local pond or a hardcore sport fisher looking for the top equipment, chances are, Minn Kota has a trolling motor for you.
Conclusion
Minn Kota is a top brand among trolling motors. It is owned by Johnson Outdoors and based out of Mankato, Minnesota, where it was founded in 1934.
Minn Kota has gained popularity for many reasons, including their long-lasting experience, their dedication to producing quality products, and the wide variety of trolling motors they offer.
Though other brands may be cheaper, very few can compete with the durability and trustworthiness of Minn Kota.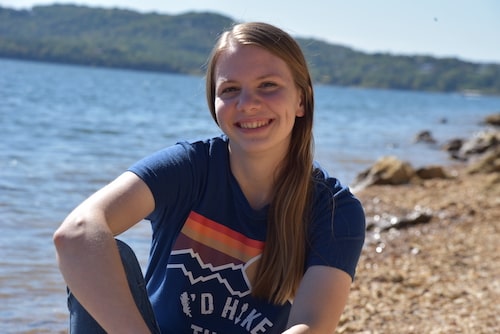 Sarah Hood has been writing for Anchor Travel since 2021. When she's not writing, she enjoys cooking, singing, and spending time in the great outdoors.