If you enjoy inflatables but are unsure whether or not you can fish in them, you've come to the right place.
You will love an inflatable boat's location flexibility and portability compared to a kayak or traditional boat.
A dinghy allows you to maneuver to different locations with ease and not have to worry about trailing your vessel.
You also won't need to buy expensive equipment like boat ramps and trailing equipment.
We'll cover whether it's safe to fish in an inflatable boat and how to do it.
Let's dive in!
Are inflatable boats good and safe for fishing?
1. Inflatables are much quieter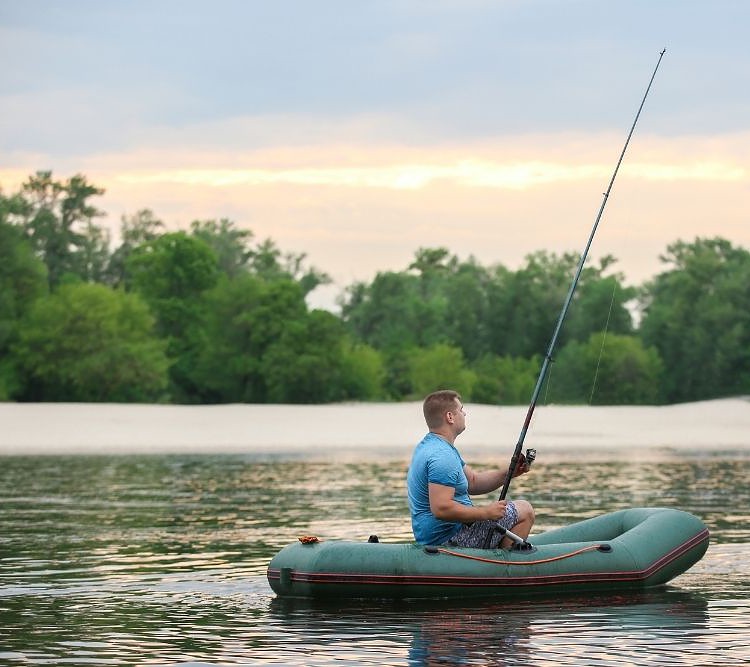 One of the major advantages of using inflatable boats over traditional boats is that they're much quieter.
This means you'll be able to quietly move close in on fish without spooking them.
Since you'll be able to sneak up on them, you're much more likely to get a better catch.
2. No boat ramp is needed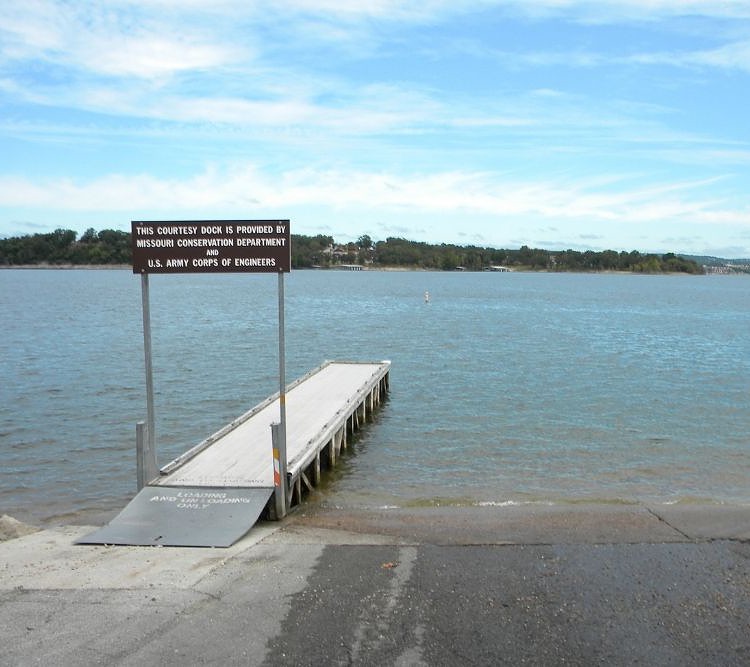 Launching a traditional boat can be quite a hassle.
With inflatables, you won't need any type of boat ramp to launch. This means you're not limited to fishing in specific areas.
Whether it's a small stream near your cottage or your favorite river, dinghies allow you to fish practically anywhere, giving you more options.
3. Don't need to row your boat
Rowing a boat can be quite labor-intensive and suck the fun out of fishing.
Having to work on those oars to keep you afloat can be tiring.
Many inflatable boats that are designed for fishing can float in shallow waters and are easy to maneuver.
If you need to boost speed, you can attach a trolling motor to move in the water with very little effort.
4. Inflatables are portable
Dinghies are very lightweight. Many of them weigh under 100 lbs, and some even as light as 20 lbs.
This means you can navigate through narrow passageways that other boats can't get to.
You can even carry them over fences and logs to avoid overfished and crowded areas.
And since they can float in shallow waters, you have access to all fishing areas.
5. Designed for fishing
There are inflatable boats that are specifically designed for fishing.
These boats usually are made with durable materials to withstand a sharp fishing hook.
Look for inflatables that have fishing add-ons such as rod holders to make fishing easier.
How to fish in an inflatable boat?
It's possible to fish in anything that floats. And the process of fishing on an inflatable is the same as any boat.
However, you need to make sure your dinghy is specifically designed for fishing.
You should look for features that make the dinghy more conducive for fishing.
You wouldn't want to stand up on your inflatable without knowing whether or not it'll capsize.
Here are some key characteristics to look for:
It contains lure and rod holders
Have a raised seating position ideal for fishing
Able to stand up on the inflatable without capsizing
It comes with swivel seats
Able to mount a trolling motor so you can stay in one location while fishing
Includes built-in storage pouches to hold your fishing gear
Brackets and other attachment points to attach some of your fishing accessories such as gear bags and fish finders
Without these features, it won't be nearly as safe to go fishing on an inflatable boat.
Once you have these features, you can simply go to your fishing destination using a trolling motor and lock-in your spot without floating away.
Also, you'll be able to sit or stand while fishing.
And there should be enough storage and weight capacity to hold the fish and gear you catch.
What is the best inflatable boat for fishing?
Before you buy the first inflatable you see online, make sure you understand what you're looking for.
Determine what type of fishing you'll be doing since that will determine what kind of inflatable watercraft you should use.
Large inflatable sport boats work great for saltwater fishing.
Also, if you plan on loading lots of materials or bringing more people along, sport boats have bigger motors.
These larger-sized motors have more power to propel your dinghy at maximum speed.
Freshwater fishing gives you more variety to choose from.
1. Bighorn Float Tube
Sale
Last update on 2023-12-05 at 15:10 / Affiliate links / Images from Amazon Product Advertising API
The Bighorn float tube is excellent for a single-person fishing excursion.
It had a hydrodynamic hull-shaped design to enhance steering and tracking.
The Bighorn tube also comes with a high seat so that you won't have to strain your back, and you can have a clear view of the waters while you fish.
We like how there are reel and gear pockets and rod holders near the armrests to store all kinds of fishing gadgets.
They are also relatively inexpensive, which is great if you're on a tight budget.
Due to the boat's small size, it's also ideal for fishing in smaller water bodies and remote lakes.
The one downside of these boats is that they don't hold up well in river fishing because of the strong currents.
2. Aquos Inflatable Pontoon Boat
AQUOS 11.5ft Heavy-Duty for Two Series Inflatable Pontoon Boat with Stainless Steel Guard Bar and...
The AQUOS Heavy-Duty for Two Series 11.5FT Inflatable Pontoon Boat weighs 91 lbs (only the boat), it can be separated into several components so that can be packed easily into a car and handled by one...
The maximum weight capacity is 800 lbs and aluminum Floor Board Size is 39*85 inch, it can meet your different requirements. A few simple additions can turn your Fishme pontoon boat into a unique and...
Last update on 2023-12-05 at 13:26 / Affiliate links / Images from Amazon Product Advertising API
The Aquos pontoon boat is larger and much more sturdy than float tubes.
They consist of two larger air bladders that are connected by a metal frame.
This is a nice addition to an inflatable and gives you something to hold onto.
If you enjoy stand-up fishing, this pontoon boat has aluminum floorboards and a maximum weight capacity of 800 lbs.
You'll have all the space to stand and cast in all directions.
It's very portable and easy to paddle. Unlike smaller inflatables, they are more sturdy when it comes to rivers with aggressive currents.
They can handle up to Class II rapids.
In addition, Aquos comes with a handy waterproof fishing bag to store bait, water bottles, and other fishing tools.
3. Intex Excursion Inflatable Fishing Kayak
Sale
Last update on 2023-12-05 at 13:26 / Affiliate links / Images from Amazon Product Advertising API
Inflatable fishing kayaks are best suited for river fishing.
Its narrow design and ultra-sturdy construction help you to navigate through water rapids.
Inflatables get a bad rap for being flimsy. However, the Intex Excursion is abrasion resistant while also maintaining its portability and lightweight.
Its 3-ply PVC construction is great to protect against saltwater, impact, and sunlight.
They have many features, such as rod holders and swivel chairs, to make fishing easier.
There are also two removable skews for shallow and deep water.
You'll also be able to mount a trolling motor, so you won't have to paddle.
4. Intex Excursion Inflatable Boat Series
Sale
Last update on 2023-12-05 at 08:17 / Affiliate links / Images from Amazon Product Advertising API
The Intex Excursion inflatable boat series is the ideal raft for recreational fishing with your friends and family.
Inflatable fishing rafts are the most stable of all inflatable fishing boats.
This boat has a weight capacity of 800 pounds and seats 5 people comfortably.
It has a solid I-beam floor construction for rigidity, meaning you'll be able to stand up when fishing.
If you're looking for a budget-friendly inflatable that you can take on your next family fishing trip, you can't go wrong with this raft.
5. Hippocamp Inflatable Standup Paddle Board
Last update on 2023-12-05 at 15:10 / Affiliate links / Images from Amazon Product Advertising API
If you enjoy stand-up fishing, the Hippocamp inflatable stand-up paddleboard could be right for you.
These are SUPS that have been converted for fishing and great to be used in shallow waters and lakes.
Since you're standing up, it's not ideal for narrow rivers or waters with aggressive currents.
Ideally, this boat works best for shallow waters, ocean bays, and lakes.
The boat is wide enough to fit two people or bring on extra fishing gear.
Since it's a board, it's hard to pack a ton of gear, but they do have fishing rod holders and bungee straps to hold down your equipment.
You can even mount a trolling or gas motor on these boats.
With the Hippocamp, you'll be able to stand up safely without worrying about capsizing the boat.
However, it also comes with a rowing platform and swivels seats if you want to sit down instead.
Conclusion
If you're someone who wants a simple and effective setup without the need for big and expensive equipment, you may want to consider fishing on an inflatable.
These dinghies will make your trip more enjoyable and allow you to fish in less-crowded areas.
Make sure to do your research and understand what you want from an inflatable.
Each type of boat is different, so you'll need to choose the one that best suits your needs.
Once you've chosen your boat, it's time to hit the waters!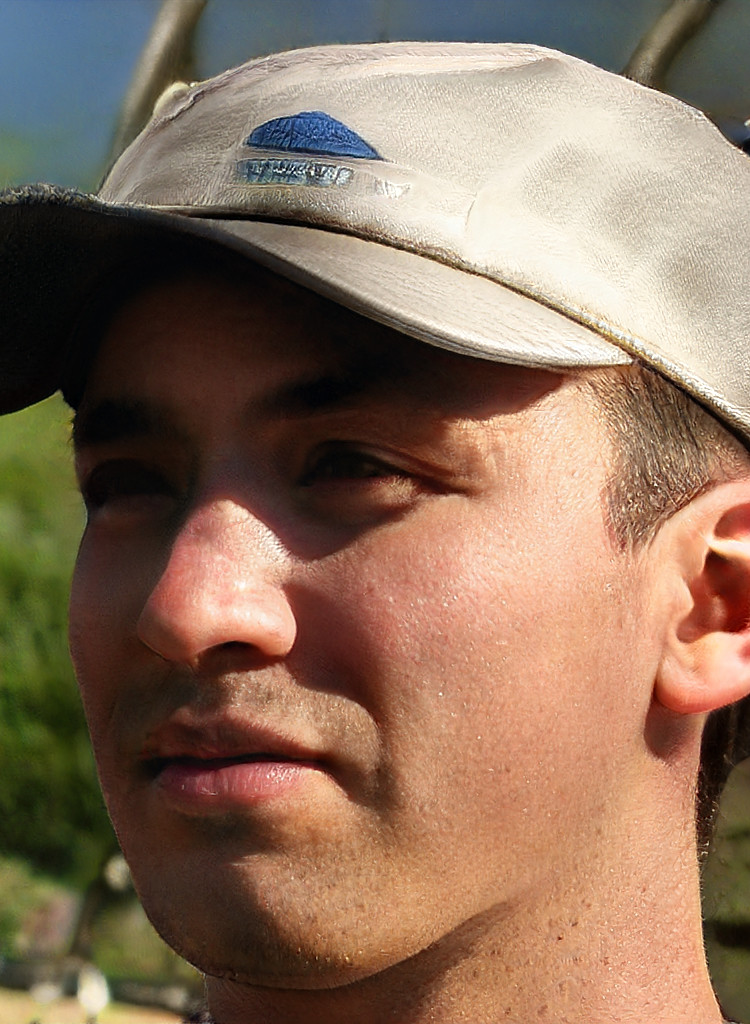 I created this site to help people – to help you – with your boat problems. Instead of helping one person at a time, I want this website to be the "one-stop-shop" for everyone's boating concerns. Read more.