If you're new to fishing a particular body of water, having a fish finder will make your job a lot easier. Fish finders are excellent tools for scouting out the water and picking out areas where the fish tend to congregate.
But what if your fishing boat of choice is an inflatable? Is it possible to mount a fish finder on an inflatable boat?
The answer is yes!
But how do you install it? How do you operate it properly? What are some other components to use with a fish finder and how do you use them?
Most importantly, how can you know if the fish finder is working?
Keep reading!
In this article, we'll answer all of these questions and more!
How Do You Install a Fish Finder on an Inflatable Boat?
There are different types and styles of fish finders on the market. Some are handheld, while others have a small mountable screen (like a small TV or computer monitor) with an LCD readout.
The handheld fish finders, obviously, don't need to be mounted. That said, they may come with a mount so you don't have to hold them all the time. Also, they will need to be wired to the transducer, which is the part that stays underwater and sends out signals to find the fish.
Mountable fish finders are often made for mounting on the transom. So if your inflatable boat has a rigid transom, you will likely be able to install the fish finder according to the manufacturer's directions.
This is ideal because many fish finders also come with transducers that you can mount directly onto your transom mount trolling motor.
Depending on your specific boat and fish finder, though, it may not be quite that simple. Your inflatable boat may not have a large enough transom, or your fish finder may need a wider mounting surface.
In these cases, you'll probably first need to install a mount on your inflatable boat. You may be able to make one:
How to Build Home made fish finder mount out of PVC Pipe/ Robertson Fishing Report
or if you'd rather avoid the hassle, you can buy one. There are different styles available, as shown in the following videos.
Easy Fish Finder Mount for Inflatable Boats
Glue On Fish Finder Mount for Inflatable Boats: How To Install Step by Step
If you decide to make a mount, make sure you can either screw it in or clamp it on to your transom. You don't want to damage the air-holding chambers of the boat when you do to install the mount.
If your boat doesn't have a transom, your best bet is to purchase a strap-on mount that will wrap around one of the inflatable chambers, securing the fish finder without damaging the chambers.
Last update on 2023-06-06 at 05:07 / Affiliate links / Images from Amazon Product Advertising API
Does a Fish Finder Have to be in the Water to Work?
A fish finder includes several different components. These components are:
The monitor or LCD screen (the part that gets mounted)
The transducer (the part that sends out signals)
The connecting wires (which connect the monitor to the transducer)
Obviously, the monitor needs to be kept out of the water. Though it can handle some spray from the water conditions, it isn't meant to be submerged. It is also the part that gives you the readouts, helping you locate what direction to move your boat and find the fish.
The transducer is the part which is meant to be submerged. Transducers send out signals that work a little bit like echolocation–the sound waves travel through the water, bouncing off fish, then transmitting information back through the connecting wires to the monitor.
Transducers won't work properly out of the water. If they aren't submerged, the signals will simply travel through the air and accomplish nothing.
Since the connecting wires run between the transducer and the monitor, they will work both in and out of the water as long as the connections are secure.
Can You Mount a Transducer on the Port Side?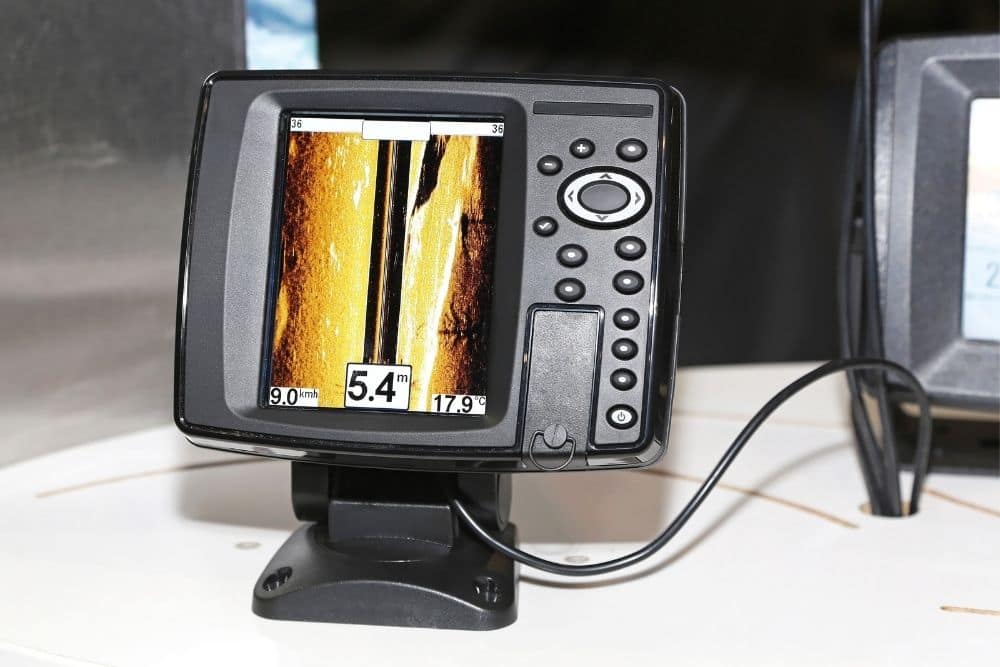 Different fish finders are made to be mounted in different places on the boat. Many transom mount transducers instruct to mount on the starboard side, but some may instead be intended for the port side.
In most cases, it doesn't matter what side you mount it on, as long as it isn't too close to the trolling motor. The exception to this rule, of course, is transducers that are mounted directly onto the trolling motor.
However, if you don't have a trolling motor mounted transducer, you'll want to make sure your transducer is in a place where the propellers chopping through the water don't disrupt the signals being sent out by the fish finder.
As a general rule, if your props rotate clockwise, the transducer should be mounted on the starboard side. If the props rotate counterclockwise, it's best to mount the transducer on the port side.
How Do You Know if Your Transducer and Fish Finder are Working?
A properly functioning fish finder will have a lit-up monitor screen. The screen will show a display that may look a little like a GPS reading, showing information about where to find the fish hot spots in a particular body of water.
The information on the screen should change as the boat moves through the water, indicating when you are moving closer or farther away from the fish.
If there is a problem with the transducer, the information displayed on the screen may appear inaccurate, unchanging, or random. If, for example, you reach an area where fish are indicated and you don't find any fish, you may have a problem with the transducer.
You may also, from time to time, encounter problems with the wires or the monitor which are unrelated to the transducer itself. If the screen ever goes dark and you can't get it to come back on, you probably have a bad wire somewhere.
If your fish finder stops working for any reason, you should first check the wiring for loose connections, corrosion, or damage.
If you're not sure what could be causing the problems, the following videos may help you figure it out.
How to Troubleshoot Humminbird Transducer Problems
Fish Finder Trouble Shooting
If you're unable to figure out the problem on your own, or if you're not particularly confident in your DIY skills, you may want to simply take the fish finder and transducer to a local repair shop.
Conclusion
Putting a fish finder on an inflatable boat is relatively easy because you have several different options. Depending on the type of boat and fish finder you have, you can mount it directly to the transom, attach it to a customized mount, or simply strap it onto one of the inflatable chambers.
As much as possible, follow the instructions included with the fish finder or with the mount you plan to use. These instructions will give you specific guidelines for mounting your specific fish finder so you don't end up damaging your boat during the installation.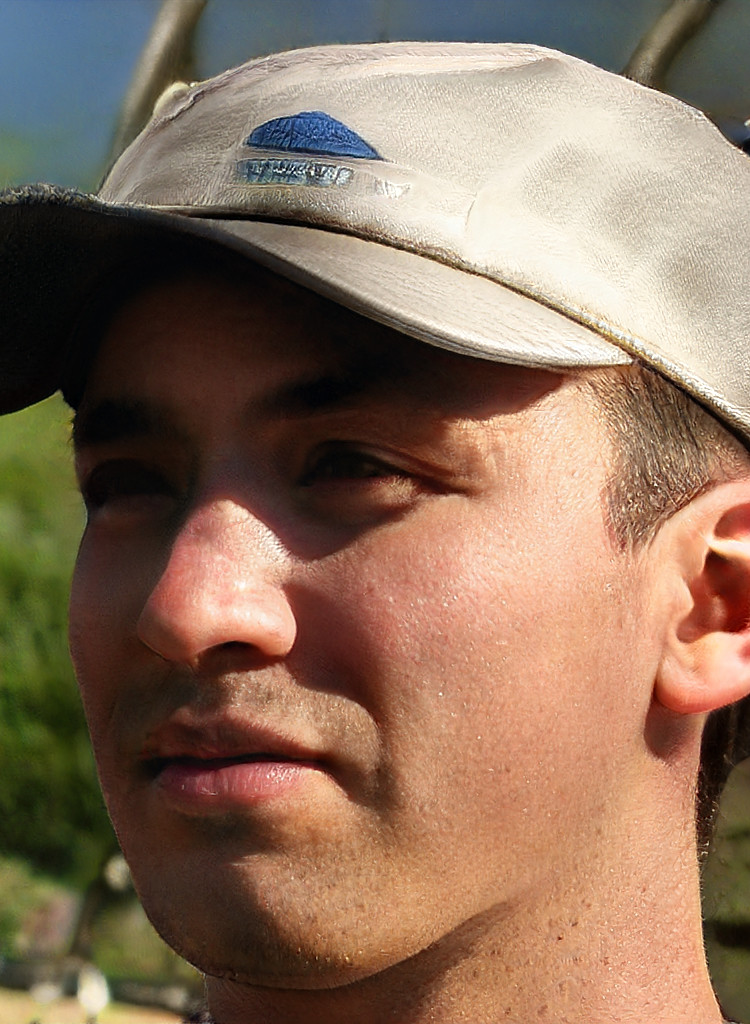 I created this site to help people – to help you – with your boat problems. Instead of helping one person at a time, I want this website to be the "one-stop-shop" for everyone's boating concerns. Read more.