If you are buying a boat on a budget or even just thinking about it, you may want to consider a used inflatable boat. No matter what, though, you will want to make sure that you get a boat in great condition.
When you're looking at used boats, there are a few questions you should ask before you buy. Getting good answers to these can help ensure that you get a reliable boat that will keep you safe on the water for many years.
Ask the Right Questions
When buying a used inflatable boat, make sure you ask the following questions. You may even need to run some tests yourself to make sure you get the answers you need. Don't hesitate to do so if that's what it takes to get the information you need.
If you can't get good answers to these questions, you may not want to purchase the boat you're looking at. At the very least, know that you are taking a significant risk if you do still choose to buy it.
1. How Old is the Boat?
Find out the age of the boat that you're buying. Try to get this in as specific of terms as possible. Also, make sure to ask if the person you're buying from got the boat new or used.
Most inflatable boats are not reliable after 10-15 years unless they have been cared for impeccably. Unless they have been stored inside and always inflated/deflated properly, you may not want to buy an inflatable boat that was made more than 15 years ago.
2. How Was the Boat Stored?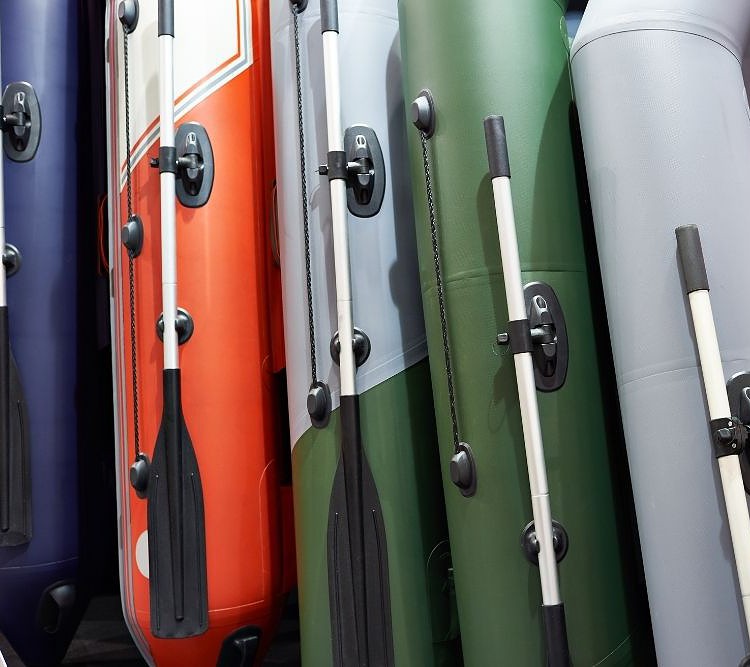 Talk to the current owner, if possible, about how they store the boat. Was it outside, exposed to the elements, or inside when it was not in use? When in storage, was it inflated? Deflated? Partially inflated?
You'll want to buy a used inflatable boat that was stored indoors, or at least covered. Any level of inflation could be acceptable unless the boat was allowed to become overinflated when temperatures warmed.
3. Where Was the Boat Used?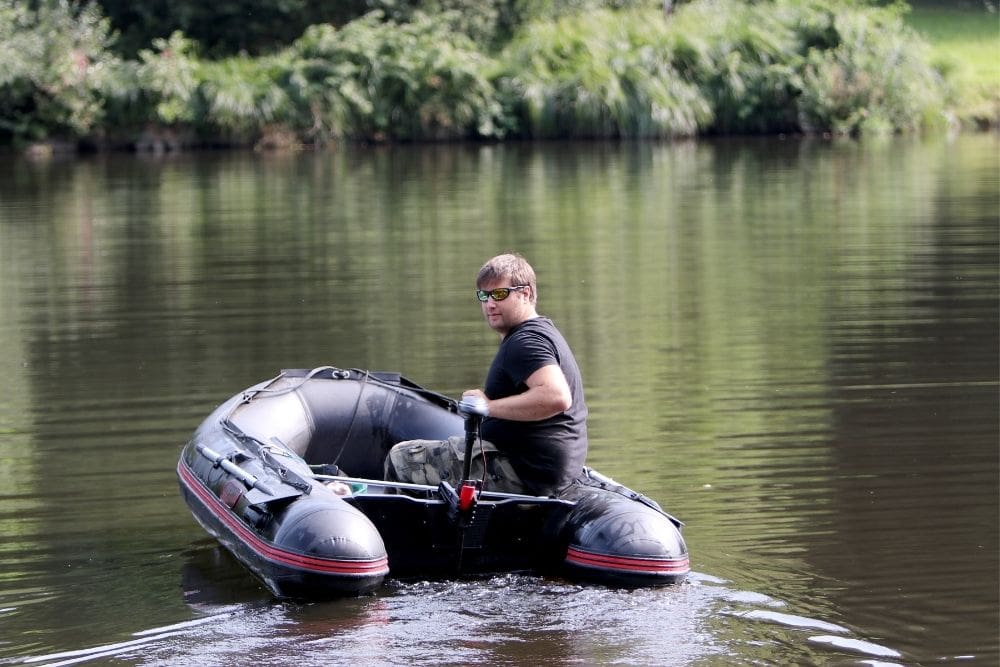 Was the inflatable boat you're considering used in the ocean? In lakes? On rivers? Was it a tender for a larger boat or used by someone who trolled for fish?
Answers to these questions can help you get a sense of how hard the boat was used. If it was used to shoot rapids, for instance, it might have been exposed to rocks, tree branches, or other items that could damage it.
Easy use is always preferred. Look for boats that were only used occasionally or that were only used for fishing.
4. Are the Tubes and Baffles in Good Shape?
Make sure that you get a chance to see the boat inflated and to perform an inspection here. Examine the boat in a quiet place and listen for leaks.
You may particularly want to put your ear up to any baffles (divisions between the air chambers) to check for leaks. If you suspect one, try deflating one side of the baffle, then listen again. If there's a leak, air will be rushing into the empty chamber.
5. Are There Visible Repairs?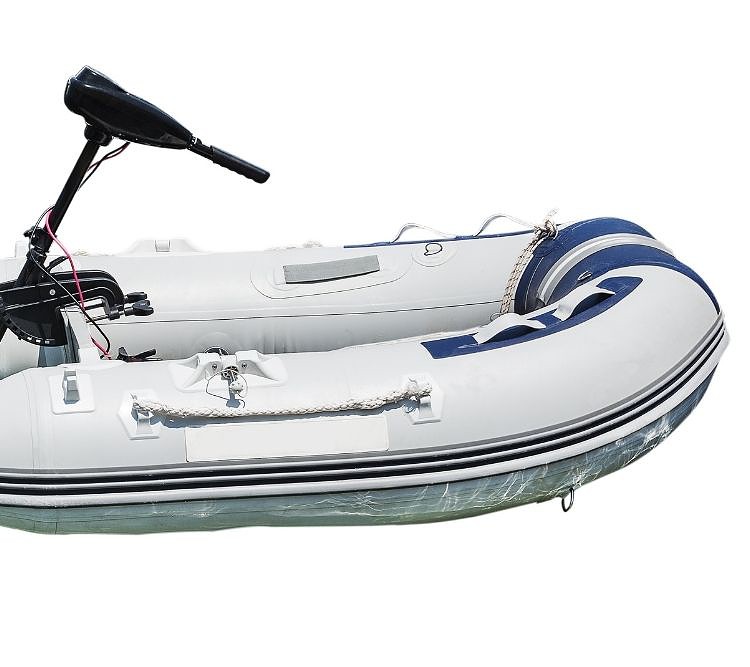 Check the boat for visible signs of repairs. If it is covered in rubber putty, patches from patch kits, or sealing tape, ask about the damage, when and how it was repaired, and how well it has worked since the repair.
Note that some tape jobs may have been done at the factory. Some companies reinforce seams with tape. If this tape is lifting, get the boat vetted by an expert before you buy. In some cases, this can indicate weakening seams.
6. Has the Boat Been Painted?
Some used inflatable boat sellers will use paint not only to enhance the look of a vessel they are trying to sell but also to cover pinprick holes. If the boat has been painted, do your best to ascertain why.
You may also want to ask what kind of paint was used on the boat. The answer tells you whether the boat was painted with marine-safe paint. It also allows you to go get some of your own, for later touch-ups.
7. What is the Condition of the Transom?
Check the base of the transom and around its bearers knees, too. You may find small cracks in either location. These may or may not be important.
If the boat has a large motor mounted on it, this may be the cause of the cracks or flex marks. Make sure that the functionality and water tightness of the transom is not affected by any damage you might see.
8. Does the Floor Show Signs of Excess Wear?
No matter the type of floor that the used inflatable boat has, make sure that it expands correctly and attaches to the boat as it should. If the floor is permanent, like in a RIB, make sure that it is not becoming detached.
Be sure that the floor has not suffered water damage. It should not be squishy or spongy. If it is, you may want to check on the cost of a new floor before you buy the boat.
9. Does the Hull Show Signs of Damage?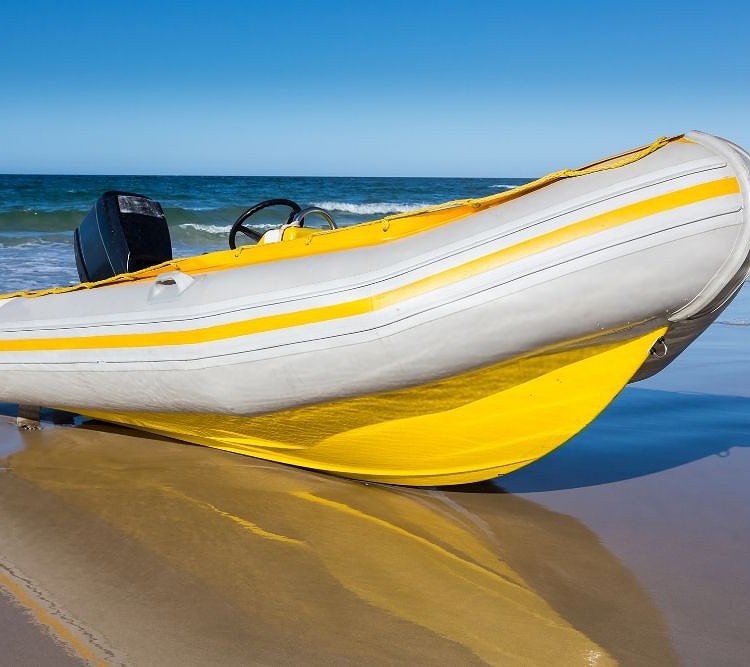 If you are buying a RIB, check the hull like you would check the hull on a traditional boat. Make sure that it is free from cracks and holes. Locate any dents and dings and make sure they are only cosmetic.
If you aren't confident doing this on your own, take the time to have the boat looked at by a professional. After all, you want to be sure that you're making a solid investment!
10. Does the Motor or Trolling Motor Work?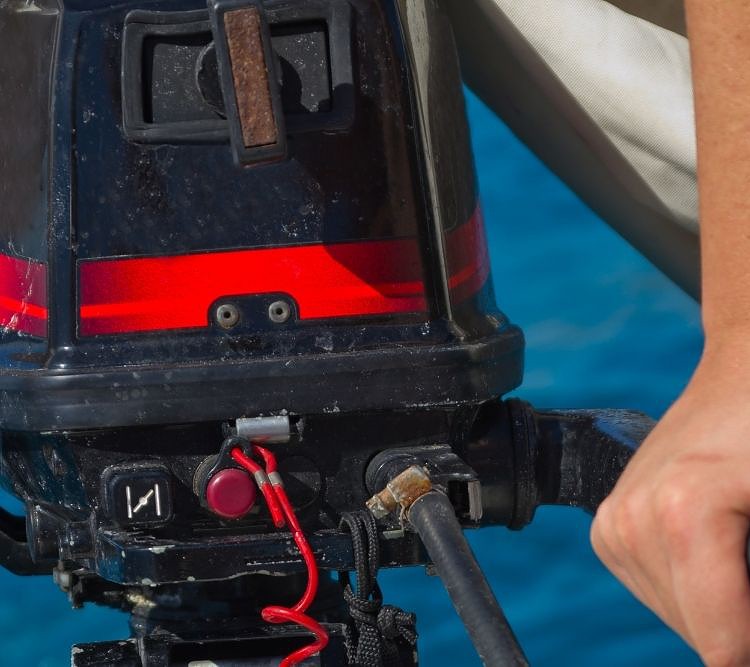 If the boat comes with an outboard motor or a trolling motor, test this before you buy. If nothing else, run the motor in a trash can full of water. It's best, however, to take the boat out on the water to experience the motor function for yourself.
You may also want to get the motor tested by a mechanic. They will not only be able to tell you whether the motor is working well now but will also be able to tell you how long you might expect it to last and what maintenance it will need.
Conclusion
Before you buy a used inflatable boat, make sure that it is in great condition. Ask the questions above or follow along with the video below. Either way, you'll know for sure that your new boat is a solid investment.
What to look for when buying a used Inflatable Boat
Once you've bought your boat, don't hesitate to use it. You may want to get used to it first, then enjoy many adventures on the water!