There are many different types of inflatable boats, but most of them can be divided into two broad categories: air floor and rigid (or aluminum) floor.
What's the difference between them?
The main difference is that air floor inflatables have soft, air-filled floors while aluminum floor inflatables have hard, rigid floors.
But there are other differences as well.
What other differences? Glad you asked!
Keep reading to find out all about the differences between air floor and aluminum floor inflatable boats, as well as the benefits and drawbacks of each.
What's the Difference Between Air Floor and Aluminum Floor Boats?
As mentioned above, the biggest and most obvious difference between the two types of inflatable boat is the floor. Air floor inflatables have soft floors, while aluminum floor inflatables have hard floors.
Other differences include the boat styles, weights and weight capacity, and potential uses. Let's take a closer look at each type of inflatable boat and the differences between them.
Air Floor Inflatables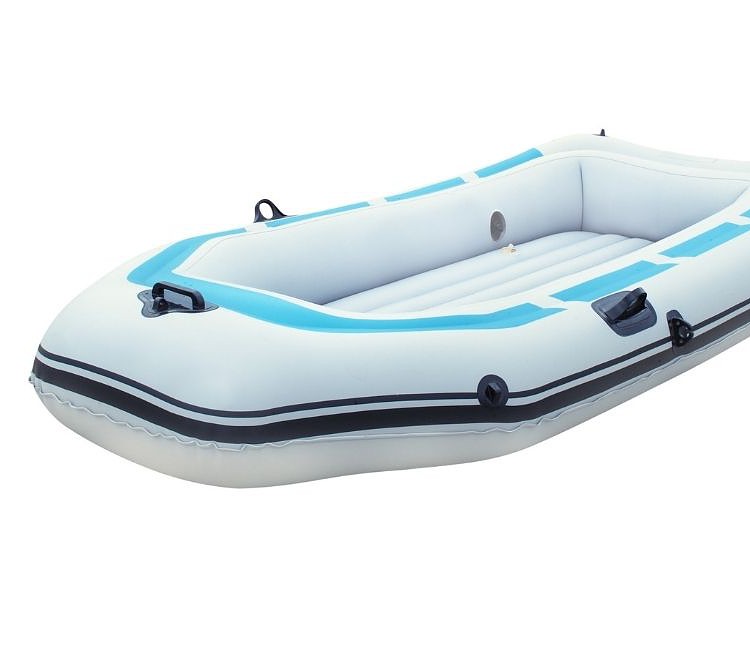 Air floor inflatable boats come in many different styles: small, single-chamber boats meant for pool use, multi-chamber dinghies with a capacity for several passengers, and heavy-duty canoes and kayaks for a day on the river.
Most air floor inflatables are relatively lightweight for their size and may have a relatively small weight capacity. They are easy to inflate and deflate, easy to carry, and require very little assembly.
Some come with a built-in mount for a trolling motor, while others have to be paddled. Due to their light weight though, most air floor inflatables are fairly easy to paddle.
As with any boat, it's important to pay attention to the maximum weight capacity. Keep in mind that, for air floor inflatables, it may be less than you expect. That said, most air floor inflatables are quite buoyant and can handle a pretty fair-sized load.
Aluminum Floor Inflatables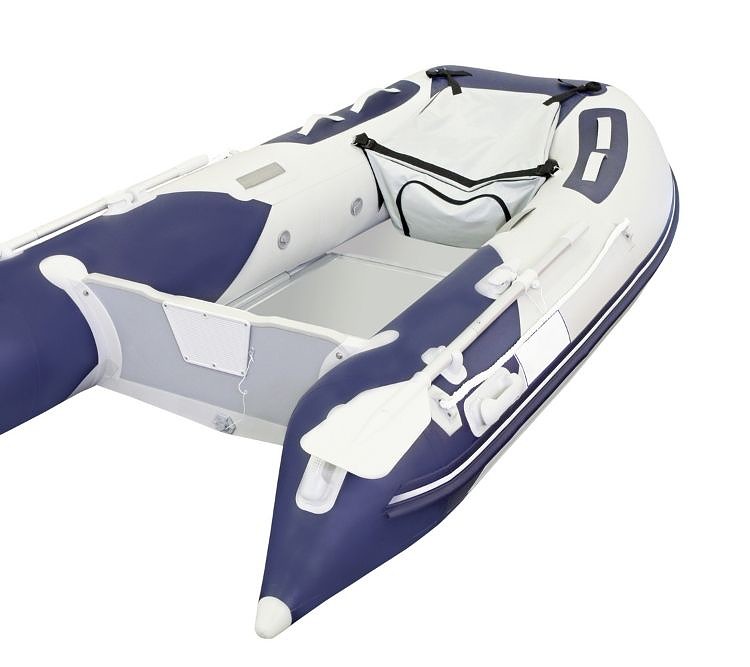 Aluminum floor inflatable boats usually have a similar design but come in lots of different sizes. Regardless of size, they tend to have a bullet-shaped hard floor with a transom at the back and one or more air chambers wrapping around the front and sides.
The aluminum floor must be inserted and removed every time the boat is inflated and deflated, which makes assembly a bit more time-consuming. The aluminum floor also makes the boat heavier.
That said, aluminum floor inflatables are generally tough boats that can handle a maximum amount of gear and passengers for their size. Nearly all of them will support a trolling motor or larger motor, as well as other equipment, mounted on the transom.
Again, pay attention to the weight capacity and be careful not to overload the boat, as it is possible to become overconfident in the hauling power of your aluminum floor inflatable.
What are the Pros and Cons of Air Floors?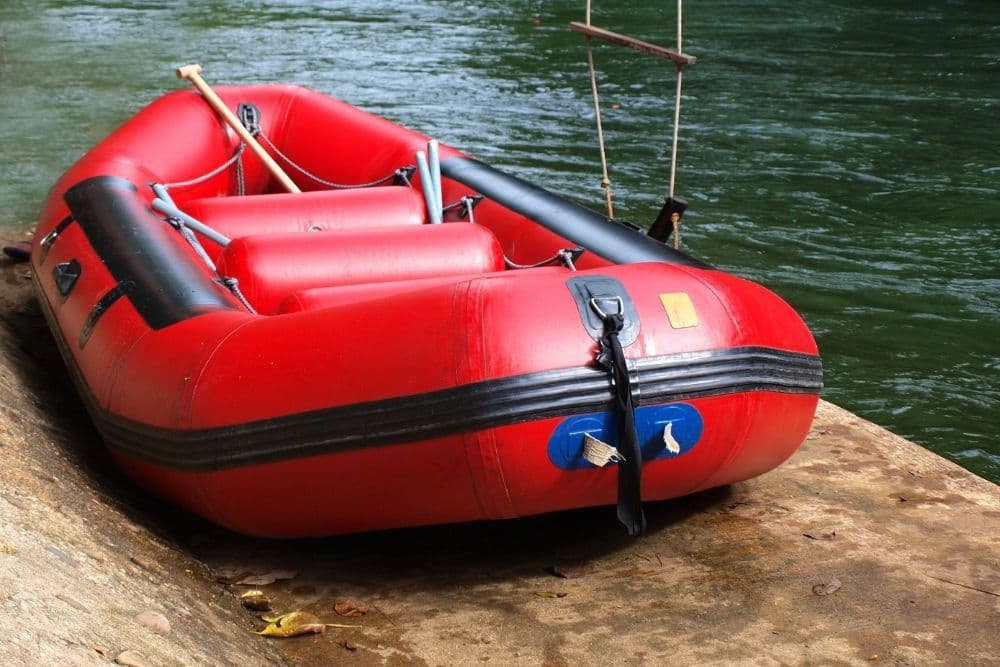 So now that you know a little more about each type of inflatable boat, let's take a look at the pros and cons of each one. We'll start out with air floor inflatable boats.
The Pros
Easy to assemble. As mentioned above, air floor inflatables don't require a lot of setups. Simply inflate them according to the manufacturer's instructions, and you're ready to hit the water.
Because they are so easy to put together, you can easily store them folded on a shelf, transport them in the back of your SUV, and inflate them once you reach the water's edge. This ease of use makes them convenient to store and transport.
Lightweight. Even large air floor inflatables are often light enough for one or two people to carry easily. No need to back a trailer down a boat ramp. Simply park your vehicle and carry your boat to the water.
Comfort. Some people prefer the feel of the soft, bouncy air floor under their feet. It provides a sensation similar to standing on an air mattress or a bouncy castle. Many air floor inflatables also have inflatable seats for added comfort.
The Cons
Unstable. Though the air floor may be comfortable under feet, it isn't all that stable for standing on. If you use an air floor inflatable for fishing, you may find yourself wobbling around or falling when you stand up to cast or reel in.
Less durable. Air floor inflatable boats are more prone to having their bottoms torn open if they encounter sharp rocks or other underwater obstacles. If the floor is damaged the boat will not float as well, and water may leak in and cause the boat to capsize.
Sale
Last update on 2023-12-05 at 09:37 / Affiliate links / Images from Amazon Product Advertising API
What are the Pros and Cons of Aluminum Floors?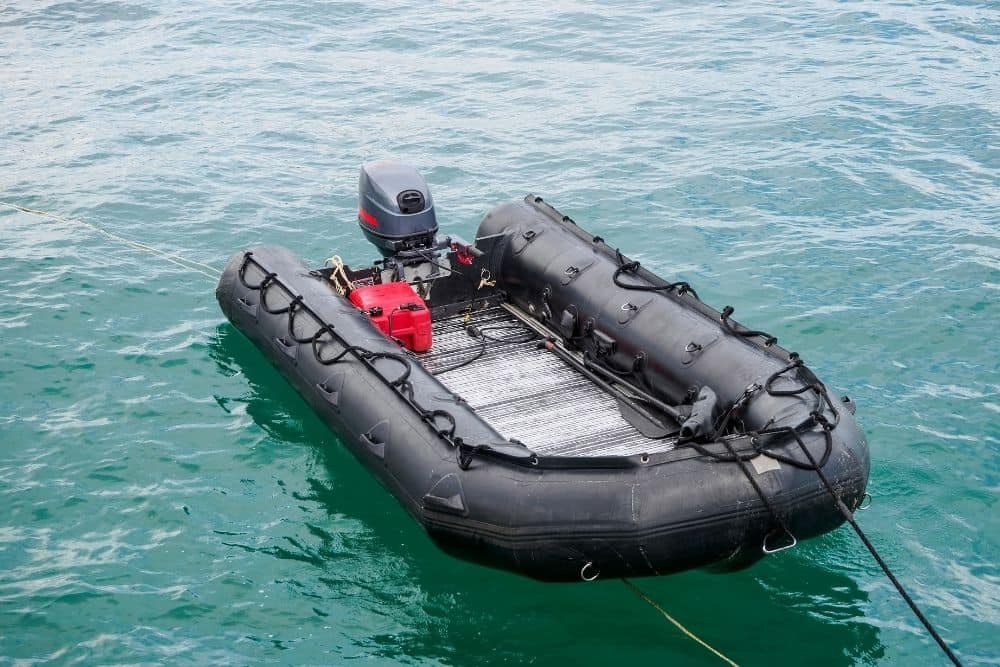 Up next, let's discuss the pros and cons of aluminum floor inflatable boats.
The Pros
Highly durable. Aluminum floor inflatables can take more of a beating than air floor inflatables. They are usually made of higher-quality materials that will stand up better against rough waters and underwater obstacles.
Cost-effective. While this isn't true across the board, many aluminum floor inflatables cost less and provide better quality than air floors. If you're looking for an inflatable boat you can take in the ocean or use for fishing, an aluminum floor is the best option.
Added stability. Perhaps the best thing about aluminum floor inflatables is that you can stand up in them without feeling like you're going to tip over. The hard aluminum floor provides adequate stability if you need to stand up or move around.
The Cons
Heavy. As you might imagine, the aluminum floor panels make these boats much heavier than air floor inflatables. Getting them into and out of the water is a bit more of a chore and may take multiple people.
Difficult to assemble. Inserting the floor panels can be a challenge, requiring a lot of pushing and pulling to get the panels to fit in place correctly. For this reason, many people keep their aluminum floor boats inflated, which requires more storage space.
Last update on 2023-12-05 at 09:37 / Affiliate links / Images from Amazon Product Advertising API
Conclusion
Air floor and aluminum floor are both good types of inflatable boats for different situations.
If you do a lot of fishing, take your boat in the ocean, have sufficient towing and storing capacity, and want a heavy-duty boat, an aluminum inflatable may be right for you.
That said, air floor inflatables have their own set of perks. If you want a soft, comfortable boat for taking a group of friends for a fun day on the water, or if you enjoy the convenience of a lightweight boat, then an air floor inflatable is probably what you're looking for.
Happy boating!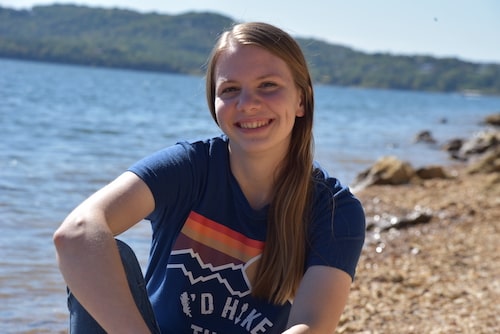 Sarah Hood has been writing for Anchor Travel since 2021. When she's not writing, she enjoys cooking, singing, and spending time in the great outdoors.