Make this fishing season better than ever when you get an inflatable pontoon boat.
These boats give you unprecedented access to nooks and crannies as they are easy to navigate in shallow areas and among rocks. Find more fish than ever before when you can access more of the water than ever before.
There are many inflatable pontoon boats on the market today. Find the one that best suits your specific needs as you peruse the list below.
Our Top Pick
Sea Eagle Green 375fc Inflatable FoldCat Fishing Boat - Pro Angler Guide Package
Classic Accessories Colorado Pontoon Boat
Classic Accessories Roanoke Pontoon Boat
Sea Eagle Green 375fc Inflatable FoldCat Fishing Boat - Pro Angler Guide Package
Our Top Pick
Classic Accessories Colorado Pontoon Boat
Classic Accessories Roanoke Pontoon Boat
Buying Guide
There are a few things that you should consider before you buy an inflatable pontoon boat. Knowing what you think about each of these factors will help you choose the best boat for your needs.
Cost
Decide ahead of time how much you want to invest in an inflatable pontoon boat. There is a significant spread to the price range and you'll want to make sure that you know how much you are comfortable spending.
Portability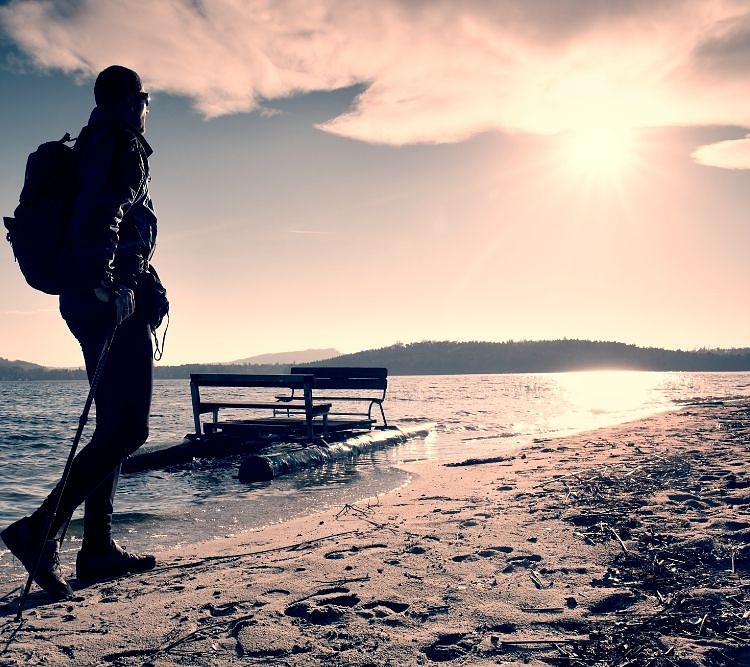 Decide how portable you want your pontoon boat to be. Do you need a pontoon boat that you can carry with you while you hike or backpack to a lake, or will you be driving up to the water's edge and unloading it directly into the water? Make sure that you don't get a boat that is too heavy or bulky for the ways you intend to use it.
Storage
Does it need to fold up into a bag for easy storage or will you keep it fully assembled and just deflate the pontoons when you're not using it? Be sure that you know how and where you will store your inflatable pontoon boat so you get one that will work with the space you have.
Weight Limits
Your inflatable pontoon boat should not only hold you with some room to spare, but it should also be able to carry all of your gear, any food or drinks that you want to bring with you, and any fish that you catch while you're out. Make sure you have at least a few pounds to spare on the weight limit in case your gear changes later on.
Features
Pontoon boats can come with a number of features. Decide which ones are important to you and make sure you get a boat that includes them.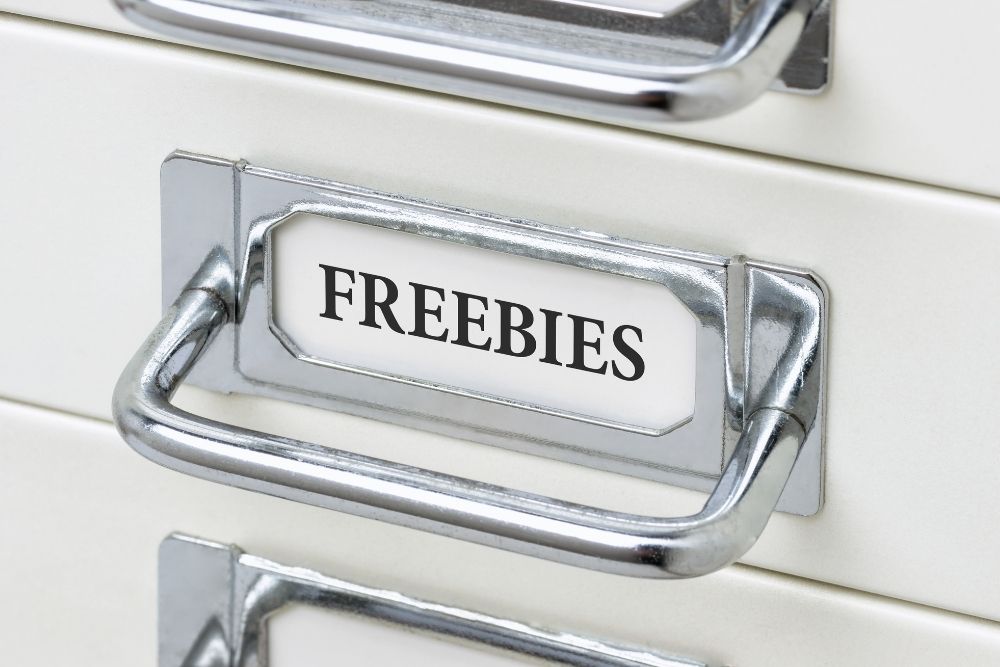 Popular features include:
A stowable wheel so you can roll the boat across rocks or asphalt
Extra storage so you can always have all the gear that you want and need
An anchor system to keep you and the boat in one place
A swivel seat so you don't have to turn the entire boat to fish in the other direction
Product Reviews
1. Classic Accessories Roanoke Pontoon Boat
The Classic Accessories Roanoke Pontoon Boat is an introductory pontoon boat that is packed with features at an amazing price. If you're not sure about pontoon boats, this is the option for you.
This inflatable pontoon boat is light, nimble, and very easy to turn when you're out on the water. Integrated armrest pockets and a storage platform mean that you can carry plenty of gear, food, and more.
The boat is easy to assemble, light enough to carry to the water with ease, and the included oars make it simple to use on rivers, lakes, and even in the oceans. The pontoons won't leak and their heavy-duty protection means that they shouldn't damage easily, either.
This inflatable pontoon boat will go wherever you need it to go with simplicity, style, and ease.
What we like
Integrated storage pockets mean that you always know where your gear is because it's always nearby.
This inflatable pontoon boat is more stable than many other boats of its size.
Adjustable foot rests mean that you can always get comfortable, even if you decide to change them in the middle of your fishing expedition.
What we don't like
Some anglers may need more storage than this inflatable pontoon boat offers.
Roanoke Pontoon by Classic Accessories - Performance Review
2. Aquos Heavy-Duty 2020 Pontoon Boat
A classic take on the inflatable pontoon boat for fishing, the Aquos Heavy-Duty 2020 Pontoon Boat is both portable and packed with features anglers love. It is easy to carry, easy to set up, and it will go anywhere you want to take it.
This boat will travel with you by plane, on larger boats, on an RV, or even in the trunk of your everyday vehicle. It packs small to give you unprecedented access to areas on the water that you haven't been able to get to before.
It's also easy to assemble. There are only 3 steps involved in putting it together and it only takes about 15 minutes. Since it's light, too, you can carry it to the water and be out there fishing in no time.
With a comfortable 360-degree swivel seat that also has a gas lift, you'll see more because you'll be higher off the water. Paddle efficiently from either sitting or standing and rely on the four individual air chambers to keep you afloat all day long.
What we like
The footstraps on the floorboard offer both stability and balance whether you're seated or standing up.
The bow trolling motor mount allows you to attach a motor of your choice and move through the water almost silently without having to paddle.
You can literally take this boat almost anywhere because it is packable and lightweight.
The included fishing rod holders mean you can get several lines going at once.
What we don't like
Some people might get tired of assembling and disassembling the boat every time they go fishing.
3. Sea Eagle 285 Frameless Pontoon Boat
Sale
The Sea Eagle 285 Frameless Pontoon Boat is the lightest and most portable boat on our list. It's perfect for anglers who like to combine their fishing with hiking or other travel expeditions.
Because this pontoon boat doesn't have a frame, it's much easier to assemble and disassemble than any of our other options. Simply inflate it, put in the floor, attach the swivel seat, and you're ready to go.
With a high load capacity of 450 lbs., this boat will easily carry most anglers and plenty of gear and food for an entire day. Leave the shore far behind when you set out with your new Sea Eagle 285 Frameless Pontoon Boat.
This inflatable pontoon boat includes a seat that swivels all the way around, a removable wood floor, raised oarlocks, and a mesh fish ruler and stripping apron. Stow your gear safely either behind or in front of the seat for easy access all day long.
What we like
The portability of this boat can't be beaten.
Two included rod holders make it easier than ever to run multiple lines.
A 7" pedestal means that your seat is far enough out of the water for you to move easily and to see well.
The U-shaped hull allows for maximum flotation.
What we don't like
Since it doesn't have a frame, this boat is not as stable as some of the others on this list.
Sea Eagle 285FPB - Walkthrough & Fishing.
4. Classic Accessories Colorado Pontoon Boat
Classic Accessories is back, this time with its Colorado Pontoon Boat. This boat is a little bit bigger than the Roanoke that we mentioned earlier, with a multitude of storage capacity.
If you want to bring a lot of gear with you out on the water and you want to keep it all safe and protected, this boat might be right for you. With 10 mesh pockets, 12 zippered pockets, and 2 insulated drink holders, there's not much that this inflatable pontoon boat can't carry.
A wire rear basket means that you have even more storage, or a dedicated place for your trolling motor battery. A built-in anchor system allows you to stop and fish anywhere and anytime you want to and a rod holder means that you can fish hands-free so you can multitask out on the water.
This boat also features heat- and cold-resistant pontoons, bronze oarlocks, a powder-coated steel frame, and an adjustable foot rest. A proprietary dual-sided striping apron allows you to get in and out of the boat without unclipping anything.
What we like
Take everything with you but the kitchen sink because of all the storage capacity this little boat offers.
Adjust both oar position and the foot rest for maximal comfort out on the water.
A detachable fly patch allows you to have the gear you need at hand whenever you need to access it.
Rod holders make waiting for the fish to bite easier than it has ever been before.
What we don't like
The boat is not easily packable without at least partial disassembly. Once assembled, you may want to keep it that way for at least the fishing season.
Colorado Pontoon Boat Review & Test from Classic Accessories - with River Test
5. Sea Eagle 375fc FoldCat
Sale
Bring a friend or two fishing when you invest in the Sea Eagle 375fc FoldCat. This classic inflatable pontoon boat will carry up to 650 pounds, so you can bring a friend and all of your gear out on the water with you.
While you can assemble this boat in minutes, it's sturdier than some of the options on our list. Thanks to aluminum cross boards and under bars, you get a fully functional boat deck on a portable inflatable pontoon boat.
You won't want to take this boat very far, though. It weighs 75 pounds, and that's just the hull. However, it's still easy to maneuver out on the water so you can find all the places where the fish like to hide.
360-degree swivel seats, oarlocks, and a sturdy motor mount mean that you can use this boat however you want to use it. It's durable, sturdy, and lets you have a friend come join your fishing fun.
What we like
Dual capacity inflatable pontoon boats can be hard to find, and this one is the best of the lot.
The aluminum floor is sturdy and allows you to fish from either a sitting or a standing position.
With a 650 lb. weight limit, you can bring as much gear as you want when you go fishing.
The included rod holders mean that both you and your friend can multitask while you're waiting for a bite.
What we don't like
Even when you account for the fact that it carries two people, the price tag on this boat is significantly higher than anything else on our list.
Sea Eagle 375 about ready!
Conclusion
We recommend the Classic Accessories Colorado Pontoon Boat for most anglers. It's affordable, has a large storage capacity, and is comfortable even when you're sitting all day long.
For those who want an inflatable pontoon boat that will carry more than one person, the Sea Eagle 375fc FoldCat is the best option out there.
Buyers on a budget should go with the Colorado Accessories Roanoke Pontoon Boat. High-quality materials make up for a lack of storage space and mean that it should last for a long time.
Our Top Pick
Sea Eagle Green 375fc Inflatable FoldCat Fishing Boat - Pro Angler Guide Package
Classic Accessories Colorado Pontoon Boat
Classic Accessories Roanoke Pontoon Boat
Sea Eagle Green 375fc Inflatable FoldCat Fishing Boat - Pro Angler Guide Package
Our Top Pick
Classic Accessories Colorado Pontoon Boat
Classic Accessories Roanoke Pontoon Boat