If you're looking for an inflatable boat for the family, one of the first options you'll come across is the Intex Excursion 5.
When it comes to inflatables, few brands are as well known as Intex. They are famous for their highly affordable boat line-up.
But are these boats any good?
To answer this, we're going to give you a complete review of the Intex Excursion 5. We'll have a look at the good, the bad, and the ugly sides of this boat.
This way, you can decide for yourself whether this is a bang for the buck, or a waste of cash. You'll know if this is the boat for you, or if you should keep searching.
So, shall we begin?
Buy on Amazon
Who is this Product For?
This boat is perfect for a day out on the lake with the family. It's capable of carrying up to 1,300 lbs. Plus, there's enough room for up to 5 adults to fit comfortably.
Speaking of comfort, this product comes with inflatable seats as well. With these, you can sit and relax as you float along.
The best part? This boat is super affordable. It's a great choice for anyone looking to get their first boat. With it, you won't have to cash in to enjoy boating to the fullest.
If you've never had an inflatable before, you also won't have any problems. Setting it up is very easy. All you have to do is pump it up, and you're ready to go.
All of these make this product perfect for first-time buyers. It's also a great choice for anyone who wants to take their family or friends to the lake without spending too much.
What's in the Box?
Intex Excursion 5 inflatable boat review part 1
When you order your Intex Excursion 5, you get more than just the boat. Included in the package are some freebies as well.
Almost every boat in the market comes with a set of oars. But you should never underestimate how important these are. With Excursion 5, you'll get a nice set of aluminum oars to navigate without a motor.
One of the props of using inflatable boats is that they're easy to bring along. Well, the Excursion 5 is even easier thanks to the carry bag it comes with. This bag is also a great place to store your boat once you've deflated it.
Also in the box is an Intex hand pump, which is one of our top 10 pumps for inflatable boats. It's a double-action pump, putting air in as you push and pull. Using this will take some work, but you can blow up your entire boat within 15 minutes.
Finally, there's also a repair kit included. Whenever you come across minor problems, this kit allows you to fix them up in no time.
With these, you'll have everything you need for your trip. Nothing is lacking in this complete package. That's why we say this is a great option for first-timers.
Overview of Features
A product wouldn't be so popular if it was no good, would it? But at the same time, no boat is perfect, especially one that costs so little.
Now that you know who this boat is for, and what it comes with, let's look at the boat itself.
Every boat has a good, a bad, and an ugly side. So let's take a look at each one.
The Good
Aside from being an affordable, easy-to-use boat with a bunch of freebies, there's still a lot of good things to say about the Intex Excursion 5. We like the:
Vinyl build
3-chamber design
Boston valves
Convenience features
Lightweight
You'd think a cheap boat would be made of poor material. However, this boat is made from rugged vinyl. It is surprisingly strong, and won't puncture easily.
It also features a 3-chamber design. This way, if one leaks, the other two will keep their air and keep your boat afloat. You'll only need to patch one chamber.
Each of these chambers contains a Boston valve. If you've read our complete guide to Boston valves, you know that these are one of the best valves for inflating your boat. With it, you can get air in without worrying about it escaping.
All along the side of the boat are other features to make your trips more convenient and enjoyable. There are oar holders, fishing rod holders, grab handles, and a gear pouch. There are also fittings on the stern for attaching a motor mount.
To top it all off, this boat is incredibly lightweight. The entire package only weighs 50 lbs, which is incredible for a 5-person boat. With the carry bag it comes with, you can bring this boat along with ease.
The Bad
Every salesperson tries to hide the bad sides of their product as much as possible. But here at Anchor Travel, we're committed to giving our readers the whole picture.
Before you buy the Excursion 5, you should know a few things. We don't like the
Short paddles
Tendency to drift away
Low-quality plastic
Keep in mind that the Excursion 5 is quite a wide boat. It's 5 ft. and 6in. across. To row, you'd need paddles that are quite long.
Unfortunately, the paddles are a bit short. It works, but it may be a little uncomfortable to navigate this boat alone.
The boat is also super lightweight, which can be a good thing and a bad thing. The bad side of this is that the boat tends to drift easily. Any light current will carry your boat, so you'll need an anchor to stay in place.
Lastly, the oar holders, grab handles, and fishing rod holders are all made from plastic. For the most part, this isn't a big deal, but you wouldn't want to test their strength either.
The Ugly
When you purchase this boat, it's best to pump it up right away as a test. There's always a few bad eggs, especially for low-cost boats. So do this right away, because you may find a leak right off the box.
The good news is that Amazon has a return policy. If you find a problem within 30-days, you can send it back for a replacement. Then you'll be good to go.
Try not to miss this window, because then you'll have to deal with Intex yourself. And this isn't the most pleasant experience. You'll have to be quite persistent to get a replacement from this company.
So when you get your boat, test it right away.
Overall
| | |
| --- | --- |
| Quality 4/5 | The rugged vinyl is strong and durable, however, the rod holders, oar holders, and grab handles aren't the best |
| Features 4.5/5 | This boat comes with so many features and freebies to make your experience so much better |
| Price 5/5 | Absolutely worth it. You won't find a boat that is as good as this at its price range |
| Customer Service 3/5 | Customer service leaves a lot to be desired. Quality control also isn't great as there are several bad eggs |
Overall, it's good to remember how much you are paying for this boat. You can't pay the price of an entry-level boat and expect a yacht.
Alternatives
By now, you get what the Intex Excursion 5 is about. It isn't top-of-the-line quality, but it also doesn't cost much at all.
If you're willing to spend more for extra quality, you can check out brands like ALEKO.
Their boats, such as the BT320HU below, were made to last.
Buy on Amazon
This boat is heavy-duty all-round. It even has an aluminum floor for extra strength and stability. Plus, it's big enough to carry 4 people, so you can bring everyone along.
Conclusion
When you take all things into consideration, it's not hard to see why the Intex Excursion 5 is such a popular boat.
Sure, it probably won't survive the apocalypse. Nor will the navy SEALs ever use this. But this boat has everything you need for a wonderful day out in the lake with your family and friends.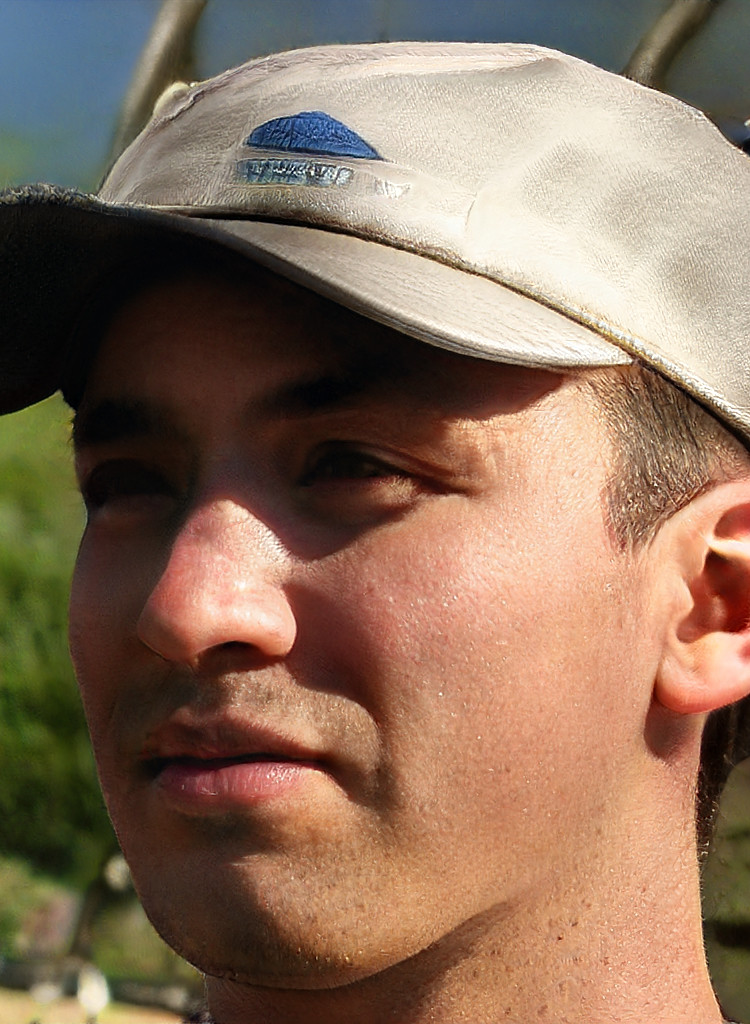 I created this site to help people – to help you – with your boat problems. Instead of helping one person at a time, I want this website to be the "one-stop-shop" for everyone's boating concerns. Read more.