So you've decided to buy an inflatable boat.
Whether this is your first or tenth buy, it is undoubtedly a very exciting time for you. You're spoilt for choice nowadays because there's no shortage of great brands to choose from.
The only problem? There are so. many. choices.
So many that you'll be scratching your head wondering, "Which brand should I get?"
To help you out, we're going to review some of the top brands in the world of inflatable boats.
Today, we're starting with ALEKO Products.
What are ALEKO Boats?
ALEKO products, or simply ALEKO, are a company that sells a wide variety of products. These products include gates, saunas, awnings, and, of course, inflatable boats.
They're based in Washington state, and started out as a small family business in 2005. Since then, they blew up big time. Today, they have an online megastore that serves people all around the globe.
For a company that started out building gates, their boat line-up is quite astonishing. You'll find that they have a lot of options when it comes to inflatable boats. These are all slightly different in one way or another, but what holds them all together is their quality.
ALEKO boats are more on the expensive side, but no one can doubt their quality. They make their boats heavy-duty, able to withstand anything you throw at it. So whether you're going fishing, diving, or rafting in fresh or saltwater, these boats can handle it.
These boats were made with fishing in mind. That's why there's always plenty of room for gear and other items. ALEKO boats go from the smaller 8.4 ft. boats to the big 13.8 ones.
Every inflatable boat comes with a bunch of accessories. These include two aluminum paddles, one or two detachable benches, a bag, a foot-pump, and even a repair kit (keep in mind though that their repair kits don't contain any glue).
You also have several options for the flooring as well. One type of flooring that stands out is ALEKO's aluminum floor boats. This is by far their most popular option. But if you've never had one before, you'll surely be wondering, "What?"
Are aluminum floor boats any good?
What are they for?
Why use aluminum?
Let's take a closer look at that.
ALEKO Aluminum Floor Boats
ALEKO® BT320 10.5ft Inflatable Boat with Aluminum Floor
When you mention ALEKO boats, what most people picture is an aluminum floor boat. It's what the brand is known for.
So what's all the fuss with aluminum floor boats? Are they really that good?
Aluminum floor boats are a great option for anyone looking for extra stability. The solid flat sheets of aluminum let you stand on your inflatable boat as if you were standing on land. They don't sink or bend in like an air floor would.
With this, it's a lot easier to bring cargo along. This makes it perfect for your fishing trips, where you will always need some gear. You can even bring heavier items on board without worrying too much.
The aluminum also provides extra protection for your boat. The last thing you want is a puncture on your inflatable, which is why people avoid bringing sharp objects. But with an aluminum floor, sharp objects won't be as dangerous to your boat anymore.
Furthermore, aluminum floors are a lot better for pets. It's so stable, your pets won't feel jittery while on board. Also, their nails won't damage your inflatable boat.
You can get all of these benefits, but there is a cost. This cost is its convenience.
It's more hassle to bring along an aluminum floor boat than your regular inflatable. This is because the floor is quite heavy. When set up, the bigger boats can weigh up to 200 lbs.
Not only that, but you'll also have to spend more time setting it up. You can't fold your boat with the aluminum floor in it. So you'll have to add and remove this whenever you use and keep your boat.
You can watch how to set up an aluminum floor boat here:
ALEKO Inflatable Boat with Aluminum Floor Installation Video
Aluminum floor boats aren't perfect, but they certainly aren't bad either. It's all a matter of choice, you'll lose some convenience, but you'll get a lot of strength and stability.
If you decide aluminum floors aren't for you, ALEKO has you covered. These are their most popular boats, but they aren't the only ones. Let's have a look at the others.
ALEKO Inflatable Boats
Aside from the aluminum floor boats, ALEKO also has a bunch of other boats and accessories on their website. These include:
Air floor boats
Wooden floor boats
Pro fishing boats
Boat motors
Air Floor Boats
ALEKO Inflatable Air Floor Boat Installation Video
These are the most standard type of inflatable boats. With ALEKO's air floor boats, you can enjoy convenience on top of the high-quality that they always deliver.
The air flooring is a lot lighter than aluminum and is also much easier to install. All you have to do is lay it down inside your boat, and add air using an air pump.
Of course, it can never be as strong and durable as aluminum. However, it's no slouch either. These air floors are made from thousands of crisscrossing polyester threads that give it so much strength.
Wooden Floor Boats
If you're looking for more strength than air, but less weight than aluminum, you can go for the wooden floor boats.
ALEKO offers two types of these, wooden floor boats and wood-paneled boats. This way, you can choose whether you want a floor that's pre-installed, or if you want the flooring separated.
Wooden floor boats are the ultimate middle-ground. This is not only in weight but also in stability as well. They are more stable than air floors, but not quite as sturdy as aluminum.
If you don't want too much on either side, ALEKO's wooden floor boats are for you.
Aside from these recreational inflatables, ALEKO also has professional fishing boats for sale.
These are the best of the best in ALEKO's lineup. These are the highest-quality, most durable, and most sturdy inflatable boats they have.
When you're serious about fishing, you need some power. That's why these pro fishing boats were made to carry some pretty heavy motors. They can handle 150lb motors without any problems.
These come in various colors. You can choose between red and black, dark green, plain black, and more. We particularly like the camouflage ones, as these will blend perfectly with your surroundings.
Boat Motors
All ALEKO's boats come with a set of paddles. But why settle for paddles when you can add a motor?
ALEKO also has its very own trolling motor. With it, you can navigate the waters silently and with so much control. You can easily get to good fishing spots without disturbing the fish.
This motor is a 12 volt, 55lb thrust electric motor. It offers 5 speeds going forward, and 3 speeds for reverse. It only weighs 25.5 lbs, so it can go on any of your ALEKO boats (which already have motor mounts ready).
As of today, this is ALEKO's only motor for sale. If you're looking for a smaller or a stronger motor, you'll have to look elsewhere.
ALEKO Customer Service
ALEKO is a company that strives to provide its customers with top-notch service. To do this, they train their employees to help you with inquiries, technical problems, the ordering process, and more. They can also help you with boat registration.
You can shoot them an email at their website, or ring their telephone number (888) 246-8596. If those aren't enough, you can also visit their headquarters at 8307 S 192nd St, Kent, Washington.
Overall, their customer service is quite good. Of course, there are a few bad eggs here and there. But ALEKO has earned an average rating of 4 stars in Reviews.io, which shows how good they are.
That's why you can expect a fast and pleasant experience when dealing with this company.
Alternative Brands
While no one can doubt ALEKO's quality, the price tag may be too much for some people. Not everyone has that much money to spend on an inflatable boat.
Furthermore, ALEKO's inflatable boats were made for fishing, that's why there's always plenty of room. The smallest boat they have is 8ft and 4 inches. If you plan to go solo boating, this may be too big for you.
For smaller and cheaper boats, you can check out INTEX or AirHead. Both of these companies offer affordable inflatable boats. They also have smaller size options available, even 1-person boats.
Conclusion
In conclusion, ALEKO is a company that stands for quality. All their inflatable boats were made to make your fishing trips so much better in every way. And their aluminum floor boats give you the sturdiest boating trips ever.
Yes, it's true, their price tag is not for everyone. But once you hit the water with your ALEKO boat, you'll find that it is worth it.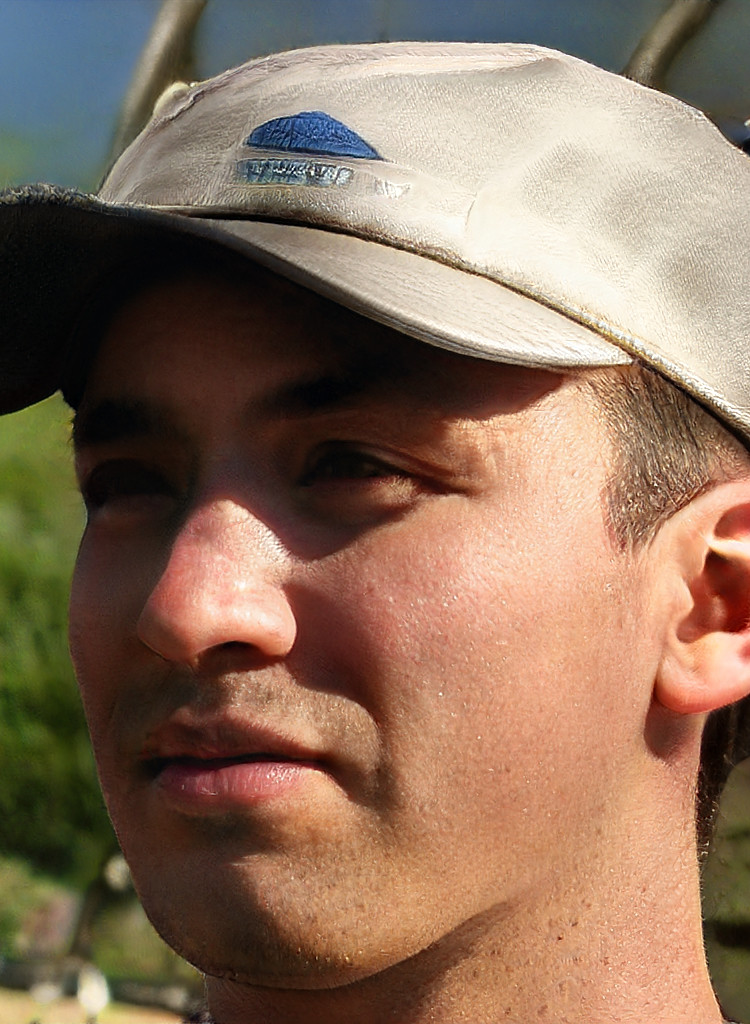 I created this site to help people – to help you – with your boat problems. Instead of helping one person at a time, I want this website to be the "one-stop-shop" for everyone's boating concerns. Read more.