So you've probably heard of Minn Kota's i-Pilot system. Chances are, you've also heard of the i-Pilot Link, though you may not realize it.
Both of these systems are intended to make your life easier while you're out on the water, but what does each one actually do?
What are the differences between them?
Which Minn Kota trolling motors have the i-Pilot, and which ones have the i-Pilot Link?
And is it possible to upgrade from the i-Pilot to the i-Pilot Link?
Great questions! Keep reading–in this article, we'll discuss each one in-depth.
What is the i-Pilot?
The i-Pilot is a wireless control system that comes built into some of Minn Kota's trolling motors. It is also available as an upgrade; this means you can add it to some older Minn Kota models which may have been manufactured before i-Pilot was introduced.
The i-Pilot comes with many high-tech features, including:
Spot Lock: i-Pilot's popular Spot-Lock is basically a virtual anchor; it will keep your boat within 5 feet of a particular spot when the Spot Lock function is activated.
iTracks: iTracks will allow you to keep track of your routes and store them for future use.
Go To: Go To works together with iTracks by allowing you to "retrace your steps" while out on the water. Select one of your stored routes, hit Go To, and this function will take you back along that same route.
Autopilot: this function lets you pick the direction you want to travel and then stay that course automatically. All you have to do is press a button, and the motor will make the necessary adjustments needed to keep you traveling in the same direction.
Speed and Steering: You can dial in your preferred speed and steer your trolling motor at the touch of a button.
Wireless Control: The i-Pilot can be connected to a trolling motor with a foot pedal, but it is most commonly controlled via a wireless remote. The remote puts all the controls at your fingertips and includes a large LCD screen so you can monitor various functions.
Bluetooth: The newest i-Pilot units include Bluetooth connectivity so that you can connect it to any Android or Apple device. This way, you can make updates to the system and even control your i-Pilot right from your phone with the mobile app.
Speaking of which:
Mobile App: The mobile app gives you an even more convenient way to operate your trolling motor. It is compatible with iOS 8.0, Android 4.4.2, or newer comparable systems.
What is the i-Pilot Link?
The i-Pilot Link is basically the i-Pilot, but bigger and better. It comes with all of the features that are included with the i-Pilot and more. The most noteworthy feature of the i-Pilot Link is that it gives you the ability to "link" it with a Humminbird fish finder.
Some of the many features and improvements over the original i-Pilot are as follows:
Wireless Humminbird Connectivity: i-Pilot Link connects to your Humminbird and is controlled on the fish finder screen. Operate controls via a "virtual remote" on the screen so you can make adjustments to your trolling motor while operating your fishfinder.
Spot Lock Plus Spot Lock Jog: As mentioned, i-Pilot Link has everything that's included with i-Pilot and more. Spot Lock is a perfect example. The Spot Lock function on i-Pilot Link also allows you to "jog" in any direction 5 feet at the push of a button.
Circle Mode: Circle mode lets you pick a spot to orbit while you're fishing. You decide where you want to cast, how far distant your boat should be from that spot, and let i-Pilot Link do the rest.
iTrack Offset: i-Pilot Link includes the iTracks function plus iTrack Offset, which will let you travel a set distance along a previously saved route. This way, you can cast to your previous route while mirroring the direction and distance of that route.
Routes: With this feature, you can create a custom route simply by "connecting the dots" between saved spot lock locations.
Follow: The Follow function is like a better version of Autopilot. It allows your trolling motor, fish finder, and AutoChart or LakeMaster maps to work together to navigate automatically.
What are the Differences Between Minn Kota i-Pilot and i-Pilot Link?
As you can probably tell from the descriptions and features above, i-Pilot and i-Pilot Link have a lot of similarities, but they also have a fair share of differences. They are both control systems compatible with Minn Kota trolling motors and have many shared features between them.
For comparison purposes, let's take a closer look at some of the major differences between i-Pilot and i-Pilot Link.
Humminbird Compatibility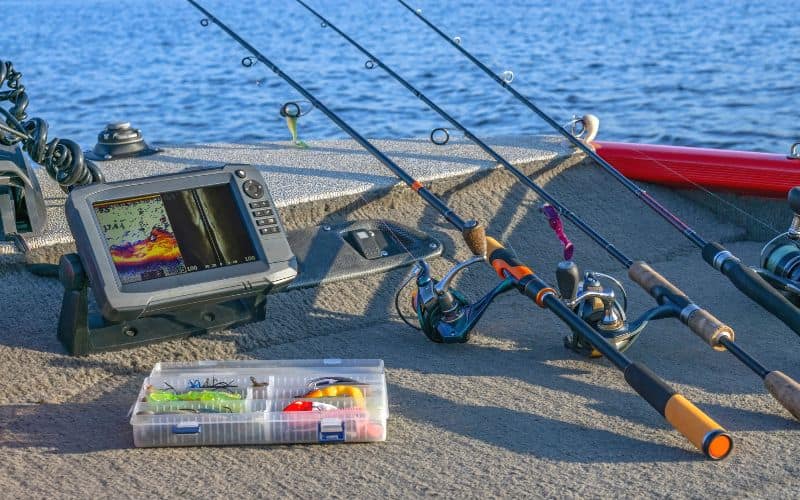 Again, the biggest difference between i-Pilot and i-Pilot Link is that i-Pilot Link can be connected with and controlled through a Humminbird fishfinder.
The original i-Pilot doesn't have this same level of compatibility. While you can certainly use an i-Pilot trolling motor with a Humminbird fish finder, the two must be controlled separately. i-Pilot Link eliminates the need for separate controllers.
Spot Lock
With i-Pilot, you can store up to 16 Spot Lock locations so you can go back and anchor in those same locations. With i-Pilot Link, you can store up to 2,500 locations. You read that right: 2,500!
Also, i-Pilot Link comes with Spot Lock Jog while the original i-Pilot does not.
iTracks
The iTracks function on i-Pilot will allow you to store and retrace up to 16 previous routes. i-Pilot Link increases that number to 66, so if you do a lot of fishing in a lot of different places, the Link may be more what you're looking for.
iTracks Offset is also only included with i-Pilot Link, as the original i-Pilot doesn't have this function.
Overall Performance and Features
As noted above, i-Pilot Link is basically a bigger, better, more feature-packed version of i-Pilot. It includes many high-tech features that i-Pilot doesn't have, such as Follow, Circle Mode, and Routes.
Uses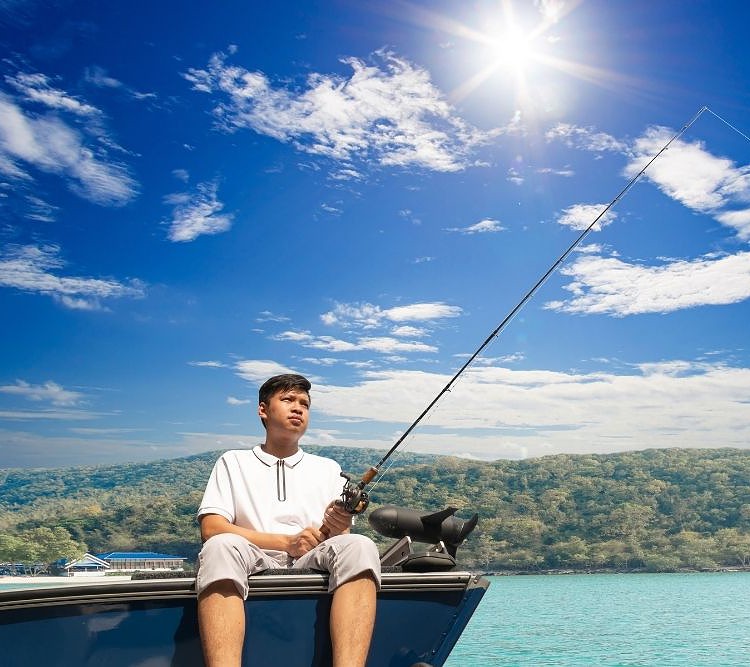 i-Pilot and i-Pilot Link are both great tools for serious anglers.
That said, i-Pilot Link is probably better for professional anglers, competition fishing, and other scenarios where the need to catch a lot of fish in a short amount of time is paramount.
On the other hand, the original i-Pilot is a bit more basic and user-friendly. It's the perfect tool for those looking to upgrade from their current cable- or electric-steer trolling motor to something with a few more features.
i-Pilot may also be good for older individuals who appreciate being able to move around the boat and not have to expend a lot of physical effort in operating their trolling motor.
Affordability
As you might imagine, the i-Pilot Link is going to cost quite a bit more than the original i-Pilot. Whether you're buying a new trolling motor or simply buying the upgrade kit, you can expect to pay up to twice as much for i-Pilot Link.
i-Pilot
i-Pilot Link
Cannot be linked with Humminbird fish finders
Can be linked with Humminbird fish finders and maps
Store up to 16 Spot Lock locations
Store up to 2,500 Spot Lock Locations and use Spot Lock Jog to adjust those locations slightly
Store up to 16 iTracks routes
Store up to 66 iTracks routes and use iTrack Offset to mirror these routes at a distance
Features include:

Go To
Autopilot
Bluetooth
Mobile app

Features include:

Everything i-Pilot has
Circle Mode
Routes
Follow

Great for:

Serious anglers
Anyone looking to upgrade
Older individuals

Great for:

Professional anglers
Competition anglers
Anyone who needs to catch a lot of fish

Relatively affordable
Relatively expensive
Which Minn Kota Motors have the i-Pilot Link?
i-Pilot systems are available on the following Minn Kota trolling motor models:
All of these trolling motors except the PowerDrive and PowerDrive Riptide are also available with i-Pilot Link installed.
When shopping for a new trolling motor, choose any of the above models. You will be asked to select whether you want i-Pilot or i-Pilot Link. Again, i-Pilot Link is going to cost more than your basic i-Pilot.
Can the i-Pilot be Upgraded to the i-Pilot Link?
If you have an i-Pilot system already on your trolling motor, it is relatively easy to upgrade to i-Pilot Link, though it will cost you quite a bit of money. i-Pilot Link upgrade kits are available.
It's worth noting that you'll need to purchase the proper kit for your model. The product linked above is made specifically for the Legacy Terrova Riptide, so you will need a different upgrade kit for any other Minn Kota model.
It is also possible to install i-Pilot on certain older Minn Kota models even if they are not Bluetooth enabled, but you'll need to check the year of manufacture and make sure you select the right i-Pilot system for your particular year and model.
You'll also want to make sure you're familiar with the process before beginning any i-Pilot or i-Pilot Link installation. Check out the following tutorial video to help you install an i-Pilot system on older models:
i-Pilot Installation on a PowerDriveV2
or the one below for help with installing i-Pilot Link:
How To Install Minn Kota iPilot Link
Conclusion
i-Pilot and i-Pilot Link are both convenient, high-tech wireless control systems for Minn Kota trolling motors. They have a few differences, but basically, i-Pilot Link is simply a more feature-packed and Humminbird compatible version of i-Pilot.
i-Pilot and i-Pilot Link are available on Minn Kota Ulterra, Ultrex, and Terrova models as well as their Riptide variants, and i-Pilot also comes on PowerDrive and PowerDrive Riptide models.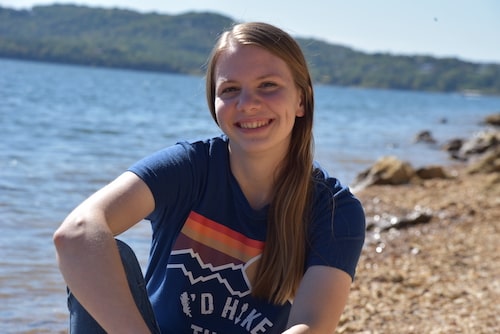 Sarah Hood has been writing for Anchor Travel since 2021. When she's not writing, she enjoys cooking, singing, and spending time in the great outdoors.