Want a quality trolling motor?
Get a trusted brand. You can't go wrong with one.
Speaking of trusted brands, few come close to Minn Kota and Motorguide.
These are the go-to companies for the best trolling motors.
But this begs the question: which is better?
Both are toe-to-toe in quality… but there are a few differences.
What are these differences? How do they compare? Which is better suited for you?
Today we're comparing Minn Kota and Motorguide head-to-head. We'll take a look at the details, so you can get a clear picture of what suits you better.
Ready?
Let's go.
Minn Kota vs Motorguide Head-to-Head
There are 7 things that make a great trolling motor brand:
Quality

Options

Features

Design

Price

Warranties

Customer service
Let's take a closer look at each of these.
1. Quality
What sets Minn Kota and Motorguide apart from other brands?
Their quality.
Whenever you get your hands on their trolling motors, you know it's going to be good.
Both are American-made, both are very well-built, and both are very durable.
Some people may swear one is better than the other… but to me, they're equal in terms of quality.
2. Options
Another area where Minn Kota and Motorguide are equal is their motor line-ups.
Both of these brands offer trolling motors of all sizes and uses.
Their line-ups range from small, low-powered, hand-steered motors – to big, high-powered, foot-controlled motors.
Minn Kota does have electric outboard motors (which Motorguide doesn't), but that's not a big deal. When it comes to trolling motors, there's nothing separating these two.
3. Features
Are you starting to feel that there's no difference between Minn Kota and Motorguide?
Well, that's how evenly matched they are.
But there are a few differences. One of these is features.
When it comes to features, there's one clear winner…
| | | |
| --- | --- | --- |
| Brand | Minn Kota | Motorguide |
| Fishfinder | ✔ | ✔ |
| GPS Spot-Lock | ✔ | ✔ |
| Auto-Pilot | ✔ | ✔ |
| Lift-Assist | ✔ | ✔ |
| Auto Stow & Deploy | ✔ | ✖ |
| Power Steering | ✔ | ✖ |
| Wireless Foot Pedal | ✔ | ✖ |
| Mega Imaging | ✔ | ✖ |
| Smartphone Control | ✔ | ✖ |
Keep in mind that not all Minn Kota motors have these features. Only high-end ones like the Ulterra:
Minn Kota easily takes the cake when it comes to features. Not only do they have more, but they also work better than Motorguide's. Check out this video comparing the GPS spot lock feature:
Minn Kota Spotlock versus Motorguide
Yes, the difference is small. But if you want your anchor to hold you in the exact same spot, Minn Kota will ensure you don't move an inch.
4. Design
Judging design is tricky. Some people just prefer one way rather than the other.
However, one of the reasons a lot of people choose Motorguide is due to its simplicity.
Motorguide has a basic, fool-proof design. It's super easy to use, and not much can go wrong.
Compare this to Minn Kota that has a bunch of fancy features. Not everyone needs a wireless foot pedal, smartphone control, or mega imaging.
You get the point. If all you want is a simple fishing trip, Motorguide will be your brand. For tech-savvy fishers, they'll love Minna Kota's state of the art technology.
5. Price
Another downside of Minn Kota's heavy features is its price.
You can't get all of these and not expect to pay more. That's one reason why Minn Kota costs significantly more than Motorguide.
Of course, both brands have affordable and high-end options. But when you put comparable motors side by side, Motorguide is always going to be cheaper.
It's another reason simple fishermen go for Motorguide. Not only is the design easier to use, but it's also less expensive.
6. Warranties
Before purchasing any motor, it's good to check the warranty first. The last thing you want is to get a defective motor that you can't return.
The good news is that both companies offer good warranties.
Minn Kota provides a 2-year warranty for ALL their motors big and small.
Motorguide's warranties, on the other hand, depend on the motor. Their smaller, cheaper motors are usually covered for 1-2 years. While their big, powerful motors have up to 3-years of warranty.
If you're getting an expensive motor, Motorguide's extra year of coverage should put you at ease. On the flip side, you might not like the 1-year warranty of their smaller ones.
7. Customer Service
Last but not least, customer service.
Again, both companies are almost equal here. They both provide excellent customer service.
If ever you need replacement parts, you can easily call both companies. Minn Kota and Motorguide also have great, user-friendly websites providing you with helpful information.
For repair centers, both companies have several scattered around.
Checking to see if they have a center near your location is a good idea. This way, you don't have to travel for miles to get your motor fixed.
It's all very close. However, Minn Kota takes the cake here. They're known for going over and above for the customer. It's that extra bit of effort that puts them above Motorguide.
The Bottom Line
Minn Kota vs Motorguide… which is better?
If you've reached this far, you can probably guess my answer.
Neither.
Neither is objectively better than the other. Instead, the real question is:
Which is better for you?
If you're looking for a simple, high-quality motor that won't break the bank, you should go for Motorguide.
If you're looking for the most modern, high-tech motor to enhance your fishing trips, Minn Kota will be worth the extra dollars.
Other Brands
Lest you forget, those aren't the only two brands in the world.
Other brands such as GoPlus, Watersnake, Aquos, and more are all fighting these two. And they're not far off either.
Of all the others, Newport Vessels is really challenging these two. They make their own inflatable boats. Then pair it up with their very own trolling motors.
That's why a lot of my favorite trolling motors are made by Newport Vessels.
Conclusion
Whenever I make these head-to-head comparisons, it's never to say one is better than the other.
Instead, it's to explore the differences between two highly successful manufacturers. It's to see why they're so popular. It's to study where they excel and where they need improvement.
And… most importantly… it's to show you which one best suits YOU.
Have a question? Ask me in the comments down below!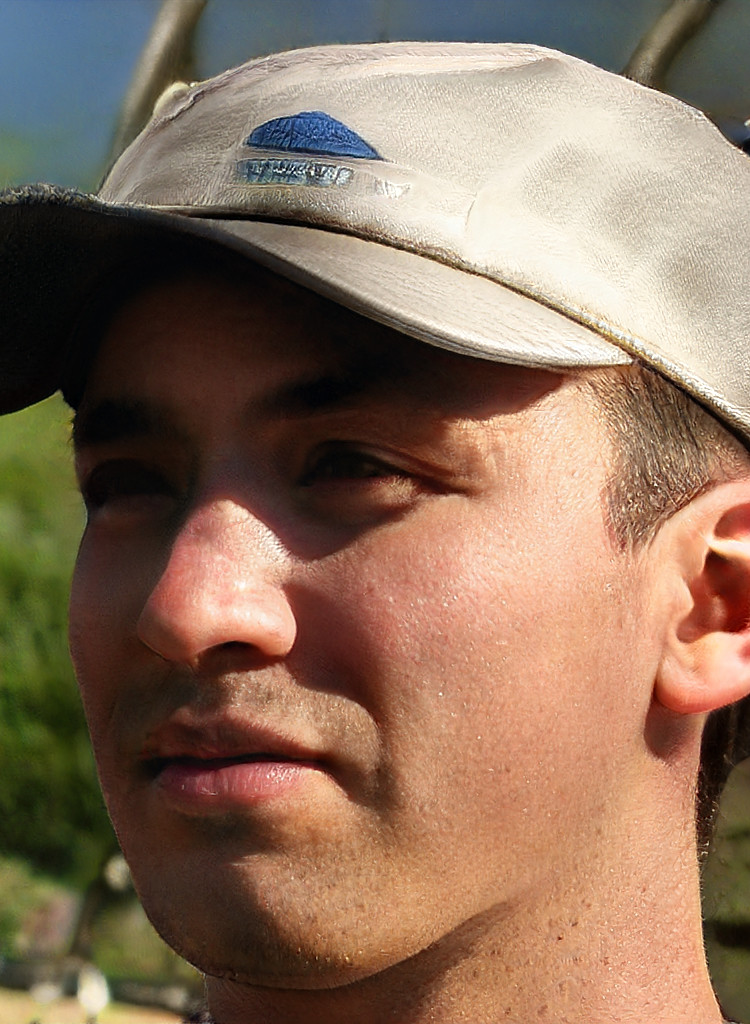 I created this site to help people – to help you – with your boat problems. Instead of helping one person at a time, I want this website to be the "one-stop-shop" for everyone's boating concerns. Read more.