Last update on 2023-12-05 at 09:37 / Affiliate links / Images from Amazon Product Advertising API
Row, row, row your boat, gently down the stream…
Remember that nursery rhyme?
…Merrily, merrily, merrily, merrily, life is but a dream.
Funny thing is, that song perfectly captures what the Intex Seahawk 4 is all about.
This boat was built for rowing gently, having a merry time fishing with the family.
With its size, features, and add-ons, this is easily a top affordable fishing boat.
However, it does have a few shortcomings. And the only one who can decide if it's worth it is you.
That's why I'm here. Today, we're looking at 6 things you need to know before grabbing the Intex Seahawk 4.
The 6 Things You Need to Know About The Intex Seahawk 4
| | |
| --- | --- |
| Material: | Vinyl |
| Size: | 11' 6" x 4' 9" |
| Weight: | 44lbs |
| Capacity: | 4 people (1050 lbs) |
Several boats are direct competitors to the Seahawk 4 (such as the Excursion 5 and Fish Hunter 360).
They're built for the exact same people that will consider buying the Seahawk.
So why should you choose the Seahawk 4 over these? Or why shouldn't you?
Let's take a look at some of the things you need to know about this boat.
1. It's Great for Beginners, NOT Professionals
New to boating?
You can't go wrong with the Seahawk 4.
For one, this boat is super affordable.
It's not the cheapest boat, but it's something anyone into (or getting into) boating can easily afford.
First-timers won't be forced to make a huge commitment, while fishers looking for an inexpensive dinghy will love this.
This boat is not only economical, but it's also fool-proof. You don't have to know a thing about inflatable boats to enjoy this one (okay maybe you do need to know how to inflate your boat… but that's about it).
It comes with a bunch of freebies (we'll take a look at this in a bit) that gets you on the water right away. No need to buy other parts anymore.
It's big enough, strong enough, and light enough to give you an amazing trip every time.
Unless…you need a boat for professional use.
The Seahawk 4 CANNOT stand up to rough use.
Yes, it uses "heavy-duty puncture-resistant vinyl". And you'll be surprised how thick and strong this material is.
But don't be fooled. This does NOT mean you can abuse it.
The material may be good, but the seams are the problem. Any hit or over-inflation can damage these seams and let the air out.
Also, these boats are super lightweight.
That can be a good thing. But for professional use, it isn't.
Lightweight boats get carried away by waves, currents, and even strong wind. Plus, they can't carry heavy loads… or rip through water (they'll flip over if you go too fast).
Last update on 2023-12-05 at 09:37 / Affiliate links / Images from Amazon Product Advertising API
2. DIY Customization Can Drastically Improve the Seahawk
There are generally 3 types of people that love the Seahawk 4:
Beginners, families, and DIY-minded fishers.
Why?
With a little touching up, you can drastically improve your Seahawk 4.
Stability is this boat's biggest issue. The inflatable floor sinks to your weight, making it very difficult to stand up.
But with some skill, you can completely eliminate this problem. Build your own wooden loorboards (like what ALEKO does with their aluminum floorboards), and you'll have a solid, table, boat.
Add a seat while you're at it!
The Seahawk comes with inflatable seats. But trust me, they're not the most comfortable. In fact, most people don't use them at all.
So go on and add a seat. This will give you a great place to relax and enjoy as you fish along.
Throw in a trolling motor, and you have a solid fishing boat. It's a bargain for handy fishermen – with a modified Seahawk, there's no need to spend on fancy fishing boats anymore.
Want to customize your Seahawk but don't know how? Check out this video:
Inflatable Row Boat Modified into a Legit Fishing Boat?! How to Make It
3. You Get a Boatload of Freebies (but no carry bag!)
Like every good inflatable boat, the Seahawk comes with a bunch of goodies.
In the box, you get:
2 aluminum oars

2 inflatable seats

Gear pouch

Hand pump

Repair patch
Again, this is everything you need to start enjoying immediately.
Yes, customizing your boat will make it better… but if you don't know how, you won't miss out.
With the hand pump, you can inflate and deflate will be a breeze (Intex's hand-pump is easily one of the best).
With the aluminum oars, you can row to your heart's delight.
With the gear pouch, you have the perfect place to store your lures and flies.
With the repair patch, you can make emergency repairs while on the water (but make sure to glue your boat once you get on land).
With the inflatable seats, eh… well… they're free anyway.
But you don't get a carry bag, which is quite a bummer. It would've been perfect with this.
Having a carry bag to bring along and store your boat is always nice. However, it's not too much of a big deal.
You can fold the Seahawk 4 into a compact "tube" that won't take up much space anyway.
4. Seahawk Has Amazing Features For Its Price
Intex Seahawk 4 Inflatable Fishing Boat Video Review by Rubber Boats
Normally, when you see a boat this cheap, you assume it's a pool toy.
Not the Seahawk 4.
For its price range, you get a truly impressive array of features.
These include:
Heavy-duty puncture-resistant vinyl

3-chamber design

Grab handles

Grab line

Oar holders

Oarlocks

Chaffing pads

Rod holders
Now that's a lot.
With the heavy-duty puncture-resistant vinyl and 3-chamber design, you know that you are safe on the water.
Rubbing rocks won't damage your boat. And if ever something does go wrong with one chamber leaking – you'll have 2 others to keep you afloat.
The Boston valves in the tubes make inflating your boat super easy and fast. Air will never get out while you are pumping thanks to these.
A grab handle on the bow makes it easy to drag ashore. While a grab line all along the sides makes it easy for you to climb aboard when swimming.
The oarlocks and oar holders let you paddle without worrying about your oars falling into the water. Plus, the strategically placed chaffing pads ensure that your oars don't damage your boat by constantly rubbing on it.
Don't want to hold your rod all the time? Insert it on the rod holders to free up your hands! With this, you can also save a lot of space.
Finally, the Seahawk was made for trolling motors. With the mount fittings, installing a trolling motor is way too easy.
Again, remember. You're getting all of these at about 10x less the price of a professional boat.
5. The Quality Leaves Some to Be Desired
Is the Seahawk starting to sound like a perfect boat to you?
Well, it isn't.
The main reason the Seahawk is so cheap is because of its build-quality.
Again, this is NOT a pool toy – this is a real inflatable boat.
That said, you should be careful with your Seahawk.
For one, the grab handle, oar holders, oarlocks, and rod holders are all plastic. Treat them kindly or they'll snap.
You get free oars, but they're quite short. At only 4 ft long, rowing won't be too comfortable (the boat is almost 5 feet across). If you're looking for an exercise, these short oars will get you fit.
Another issue is the seams of this boat. Most of the time, the puncture-resistant vinyl won't give, but the seams will.
Finally, there are a few bad eggs. Intex is known for its quality, affordable boats. However, defective boats slip by their quality control every now and then.
That's why I always recommend you pump up your boat and test it right away. This way, you can still return it within the warranty period.
6. Seahawk Has Fierce Competition
The Intex Seahawk 4 is not alone.
Other great boats are fighting for the same customer… you.
Is the Seahawk the best of its kind?
I won't say.
But to give you a clearer picture, let's compare it to one of its main rivals: the Intex Excursion 5.
The Intex Excursion 5 below is the longer, wider cousin of the Seahawk.
Side-by-side, these two are extremely close. They're both made from the same material, both have similar features, and both come with a bunch of freebies.
The Excursion 5 comes with longer oars (54" instead of 48"), more rod holders (4 instead of 2), and a carry bag. But unlike the Seahawk, it doesn't have chaffing pads.
Excursion 5 can carry more (1,320lbs vs 1,050lbs) and has more room. But it's also slightly more expensive.
| | |
| --- | --- |
| Seahawk 4 | Excursion 5 |
| Size: 11' 6" x 4' 9" | 12' x 5'6" |
| Weight: 44lbs | 50.8lbs |
| Capacity: 4 people (1,050 lbs) | 5 people (1,320 lbs) |
| Material: Vinyl | Vinyl |
| Features: Chaffing pads, lighter weight | Longer oars, 2 extra rod holders, carry bag |
| Check price | Check price |
See how close they are?
To me, the Excursion is a better family boat. But if you don't need the extra space, save some money by getting the Seahawk.
Looking for something different? Check out my Top 10 Inflatable Boats for every use.
Conclusion
Who is the Seahawk for?
Not the professionals.
Not the adrenaline junkies.
But for beginners, handy fishermen, and everyone that's seeking a solid inflatable boat at an amazing price.
Have a question? Don't hesitate to leave a comment down below!
Last update on 2023-12-05 at 09:37 / Affiliate links / Images from Amazon Product Advertising API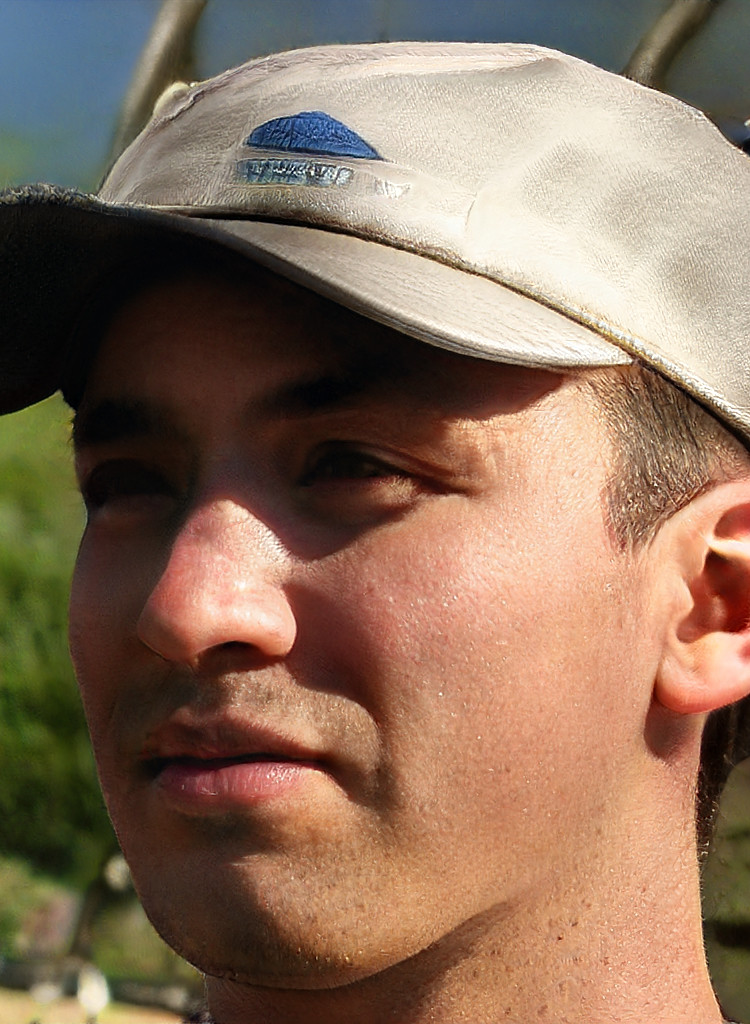 I created this site to help people – to help you – with your boat problems. Instead of helping one person at a time, I want this website to be the "one-stop-shop" for everyone's boating concerns. Read more.