Do you hate getting stuck in weeds?
If you're anything like me, you hate pulling weeds out of the prop after each trip.
Weeds can jam up your prop and get you stuck while you're out in the waters.
A propeller can make a huge difference in the performance of your boat. High-quality props will not only power you through vegetation but also improve speed and limit the consumption of your motor's batteries.
We'll discuss everything you need to know about a weedless prop, including:
How it works
Is two or three blades better
How to replace and install one
Trolling motors with the best weedless props
Let's begin!
How Does a Weedless Prop Work?
A weedless prop has a more functional design suited for traveling through vegetation. Traditional props have a round-eared blade with a slight sweep-back design.
However, weedless props have a high degree of sweepback or skew to prevent weeds from snagging and allows the blade to continue propelling forward.
Another difference is the separation of each blade. The blades have a wedge design that is thicker in the center and tapers into a thin edge.
This thinner design reduces the chance of weed getting caught and stopping the rotation.
The blades are swept-back and flared to thrust the weeds away while also conserving battery power.
It conserves battery power because it doesn't require extra fuel to slice through plants. Most props require you to ramp up to high speeds to plow through vegetation, which forces your motor to draw more amps and use more energy.
Even if you're running at slow speeds, it can still be effective. A weedless prop is best suited for people who often cruise through dense vegetation.
Most trolling motors already come with a prop. And the propeller includes an installation kit such as a prop pin, washer, and nut.
Minn Kota Weedless Wedge - Does It Work? #OldTownFishing
Material
Propellers can be made of different materials. However, the most common weedless designs are nylon composite or plastic material.
Nylon composite is typically lightweight, so it doesn't drag your motor.
However, nylon composite is strong and durable, making this material ideal for rough waters or weeds.
It's also anti-corrosion, so your prop will hold up in saltwater conditions.
Should I Get a Two-Blade or Three-Blade Prop?
If you're someone who frequently travels through swampy conditions, you should get the two-blade prop.
As a general rule of thumb, the two-blade prop has less power but way more efficient with going through weeds. They are also way more battery efficient but won't provide as great of a thrust.
In contrast, the three-blade prop is designed to have more power but not as effective in wedging away weeds.
It tends to offer greater top speed and better initial acceleration but also has greater power consumption.
Three-blade props are better suited for open water conditions, while two-blades tend to work better if you're in a lake or pond with lots of muck.
Another important aspect to note is that three-blades tend to have more stable control than two-blades.
Two-blades are more likely to roll hard to the right or left when it's off-center, especially if you're moving at high speeds.
Three-blade props will be more steering-friendly and able to maneuver sharp turns better.
How to Replace and Install Weedless Prop
Before you install the prop onto the motor, disconnect the electric motor from any battery terminals. You'll need nose pliers or vice grips to install a prop.
Clean the prop and its surrounding area.
Unscrew the locking nut by turning it counterclockwise. Remove the washer on your existing prop, which is located underneath the locking nut.
Replace it with the new one you've received from the kit.
Align the drive pin to the base and push it in.
How to Replace a Minn Kota Trolling Motor Prop
3 Best Weedless Trolling Motors
1. Minn Kota Riptide PowerDrive
Sale
Last update on 2023-06-06 at 08:27 / Affiliate links / Images from Amazon Product Advertising API
The Minn Kota Riptide PowerDrive uses their signature Weedless Wedge 2 props with a flare and swept-back design to slice through vegetation.
The prop is incredibly energy efficient and can power through weeds even at lower speeds. Since the weedless wedge only has two blades, it uses less fuel to get the same rpm as a three-blade prop.
This prop does a great job of maintaining your speed level despite having to plow through algae.
However, a downside to the Weedless Wedge 2 compared to the Minn Kota power props is that it tends to slow down your top speeds.
In contrast, more other props will usually get chopped up and stop when going through vegetation.
The Weedless Wedge 2 is a must-have if you're going through murky waters.
The Minn Kota Riptide PowerDrive also has automatic features to make any angler's life easier.
Although the price tag, it's much steeper than other motors, it offers its signature i-Pilot feature.
To navigate, the PowerDrive uses a handheld remote that is powered by a GPS.
It includes autopilot, spot-lock, and navigating by pushing the arrow buttons located on the control.
The autopilot navigates you to a specific destination based on the GPS, and the spot-lock will lock you into a position to prevent you from moving off your fishing spot.
It's the ease of use and convenience of the remote make this trolling motor stand out.
2. Watersnake ASP 18
Last update on 2023-06-06 at 08:27 / Affiliate links / Images from Amazon Product Advertising API
Like the Minn Kota Riptide Powerdrive, this motor also uses a two-blade weedless propeller design. It's made of fiberglass reinforced plastic which is high strength yet lightweight to get you through those murky conditions.
What makes the Watersnake ASP 18 prop classified as "weedless" is its rounded blade design with a high degree of skew. This means that the leading edge is swept back to a very high degree, which leaves no weed-snagging.
With this prop, it may appear to be entangled. However, it's only caught on the leading edge of the prop. Those weeds will easily shed right off with a short burst of high-speed operation or reverse propeller rotation.
The Watersnake ASP 18 is a trolling motor specifically designed for smaller boats. According to their charts, they recommend an 8 to 12 feet vessel.
Since kayaks weren't designed to have a motor, sometimes installing a trolling motor can be difficult. Watersnake ASP 18 offers a convenient kayak trolling motor mount made to fit kayaks with built-in rod holders.
The mount can easily slide into the rod holder holders without needing to alter or modify your kayak. Attaching the mount and disconnecting will take seconds.
Everything about the motor is designed for kayak use. It's incredibly portable and lightweight since it only weighs 4.85 pounds meaning it won't conflict with your kayak's weight capacity. The thrust is only 18 pounds, but for most kayaks, it's enough to power.
3. Newport Vessels NV-Series
Newport NV-Series 55lb Thrust Saltwater Transom Mounted Trolling Electric Trolling Motor w/LED...
Efficient Power: 55Lb Thrust - This 12V Electric Trolling Motor Provides Excellent Power And Efficiency For Any Boater. The High Quality Build Allows The Motor To Run All Day Long Without Overheating,...
Features: This Motor Features A 30 Inch Shaft, A 5 Led Battery Meter, A 6 Inch Telescoping Tiller Handle, And 3 Blade Propeller. The Mount Angle, Height, And Direction Can All Be Adjusted And Locked...
Last update on 2023-06-05 at 23:07 / Affiliate links / Images from Amazon Product Advertising API
The Newport Vessels NV-Series operates using a nifty 3-blade propeller. This three-blade prop has a weedless design but instead uses three-blades. This adds thrust, which increases the acceleration and top speed of the motor.
This extra blade also helps to provide the motor with excellent low-end torque so that you have a smooth riding experience.
Like the Weedless Wedge 2, these have a swept-back blade enabling the blades to shed weeds better.
Furthermore, the prop is made of durable fiberglass reinforced nylon. Despite being lightweight, it is about as strong as other materials such as steel and aluminum.
This means your prop is durable and won't snap or bend easily.
With the NV-Series, you're getting a highly durable and efficient motor at an affordable price.
It uses a hand-tiller that can rotate its head 30 degrees up or down. Whether you like to steer sitting or standing, this feature gives users better maneuverability in various positions of your boat.
The handle is also extendable by 6 inches, so you can adjust it to make steering more comfortable.
Overall, the NV-Series is an inexpensive motor that is easy-to-use and allows users to maintain its top speed while moving through swampy waters.
Conclusion
If you're someone who frequently travels through lakes and ponds, consider getting a motor with a weedless design prop.
It saves you a ton of time from having to pull out your shaft and prop to clear out the weeds.
A good weedless-design prop can propel through weed without getting stuck or slowing you down much.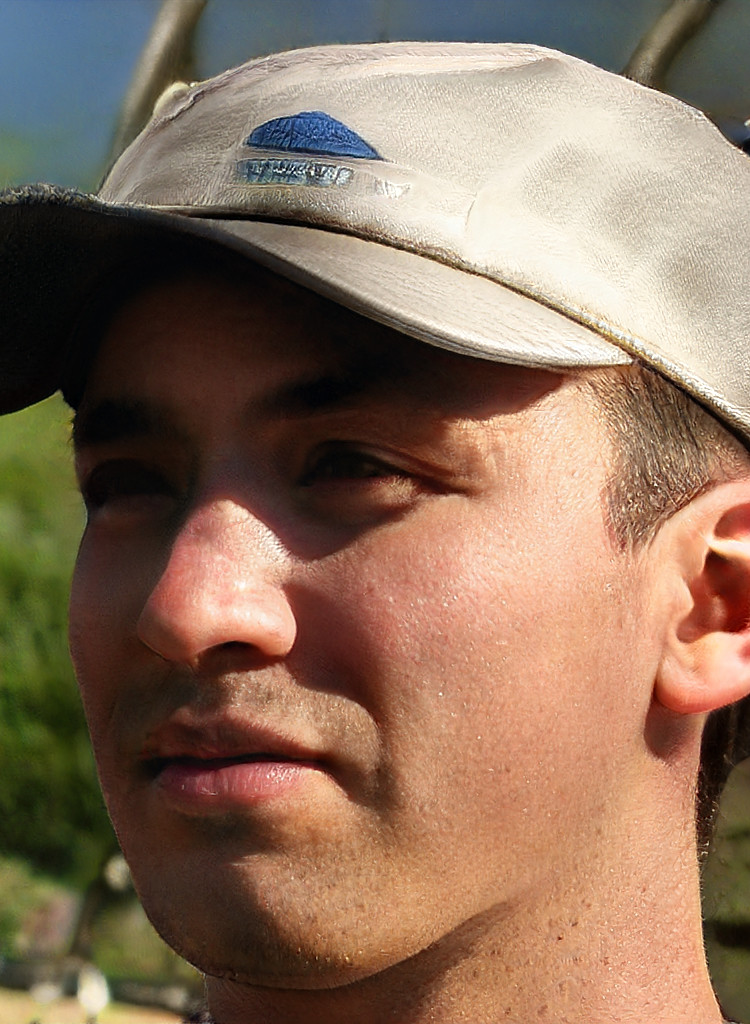 I created this site to help people – to help you – with your boat problems. Instead of helping one person at a time, I want this website to be the "one-stop-shop" for everyone's boating concerns. Read more.