Many people wonder if inflatable boats are worth purchasing. After all, they seem like they could pop easily.
However, inflatable boats are perfect for many people.
Here's what you need to know to decide if an inflatable boat might be a good option for you. Whether you're buying a boat soon or you are just wondering, here's what you should know about inflatable boats.
| | |
| --- | --- |
| Pros of Inflatable Boats | Cons of Inflatable Boats |
| Cheaper than other types of boats | May not last as long as a hardhulled boat |
| Easy to store | Pumping up the boat takes time |
| Durable and long-lasting | Don't handle barnacles/oysters well |
| Easy to store | Smaller than most hardhulled boats |
| Have a modern, sporty look | Offer fewer amenities |
| Stable on the water | Can be damaged by fish hooks |
| Will not scratch paint on a larger boat | |
The Pros of Inflatable Boats
There are many reasons why an inflatable boat might be the best choice for a person's needs.
1. They are Cheaper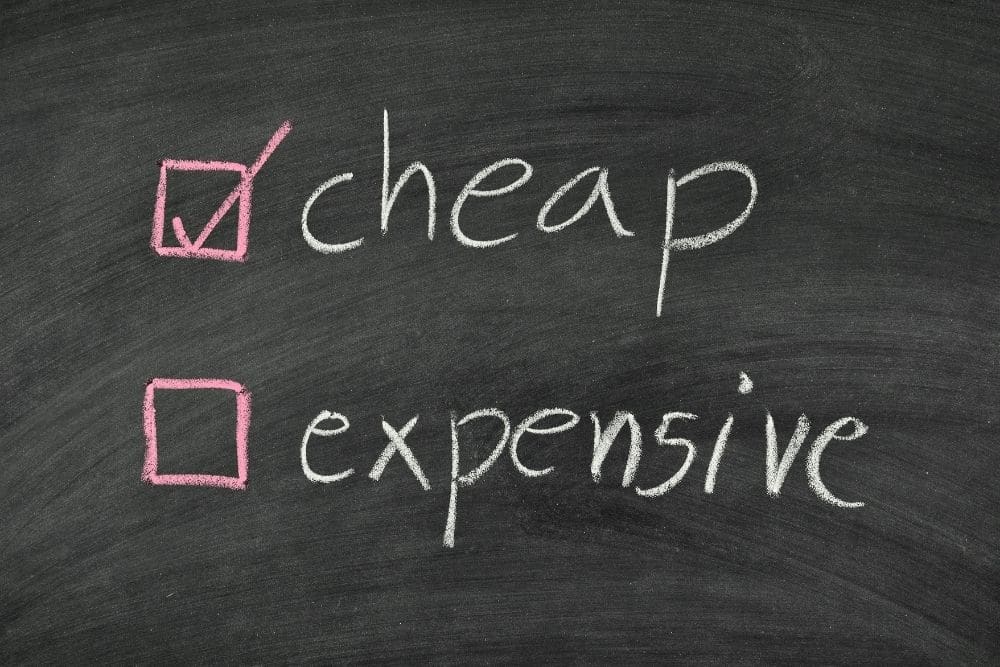 Most inflatable boats are much, MUCH cheaper than their traditional counterparts. Most people save thousands of dollars when they choose an inflatable option for their next boat.
How much you will save depends on what types of boat you're considering. Even rigid inflatable boats (or RIBs – boats with a solid bottom and inflatable tubes on the sides) are less expensive than traditional boats. However, they do cost more than boats with inflatable bottoms.
Compare prices on different types of boats before you buy so you'll know exactly how much you stand to save if you buy an inflatable.
2. They are Easy to Store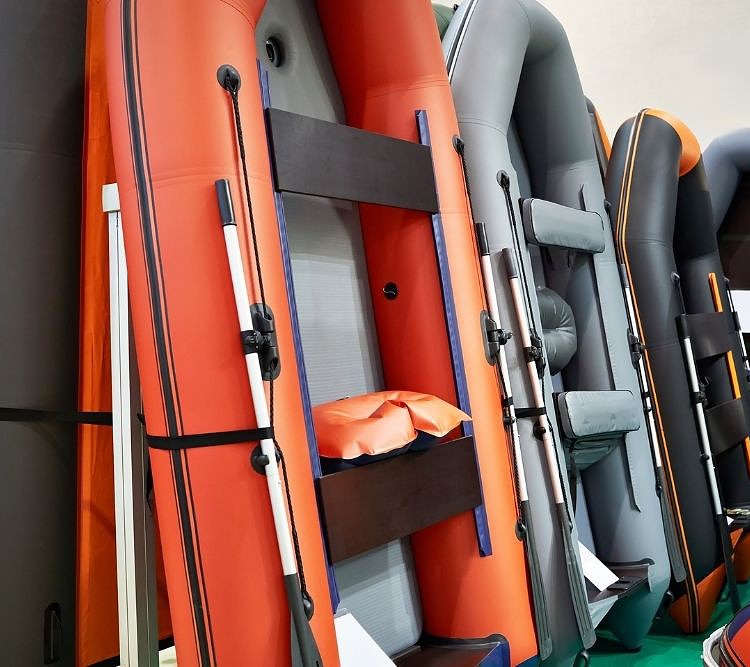 Most inflatable boats take up significantly less space than their traditional counterparts. Even RIBs and boats with segmented metal floors are easier to store than regular boats.
Make sure you measure your space so you know exactly how much boat you can buy. This will help ensure that you get the right boat for your specific needs.
3. They Last a Long Time
Many people wonder how long inflatable boats can possibly last. After all, many of them look like they would be relatively easy to pop, and then your boat would be ruined.
However, most inflatable boats are designed to last between 2 and 20 years, and some purchasers report even longer lifespans.
Inflatable boats made from PVC usually last 2-10 years, depending on how hard it is used and how well it is cared for. Inflatable boats made from CSM, also known as Hypalon, will last 7-15 years, with some users reporting a 25+ year lifespan.
This is a lot longer than most people assume that an inflatable boat will last.
Sale
4. You Can Use Them for Many Purposes
Inflatable boats can be used for many purposes.
If you have a larger boat, many people use them as a tender. Tenders are smaller boats that ferry people back and forth between larger boats, or between larger boats and the shore.
Other people use inflatable boats for fishing, and still others use them for exploring. If you buy the right kind of inflatable boat, you can use it to take your family and friends down rapids in a river.
Unless you are looking to sail across the ocean or get a boat for racing, you can likely find an inflatable boat that will meet your needs.
5. They Have a Sporty Look
Many of the inflatable boats on the market right now have a streamlined look and feel that people describe as "sporty". If this appeals to you and fits well with your purposes out on the water, then an inflatable boat would be a great option.
6. They are Stable
Many people wonder if inflatable boats can possibly be as stable as boats with hard hulls.
However, it turns out that they are often just as stable, if not more so, than many of the hard-hulled options out there. This has to do with the way the inflatable material can absorb motion from waves and wake that hard hulls would have to pound and bounce against.
7. They Don't Scratch Paint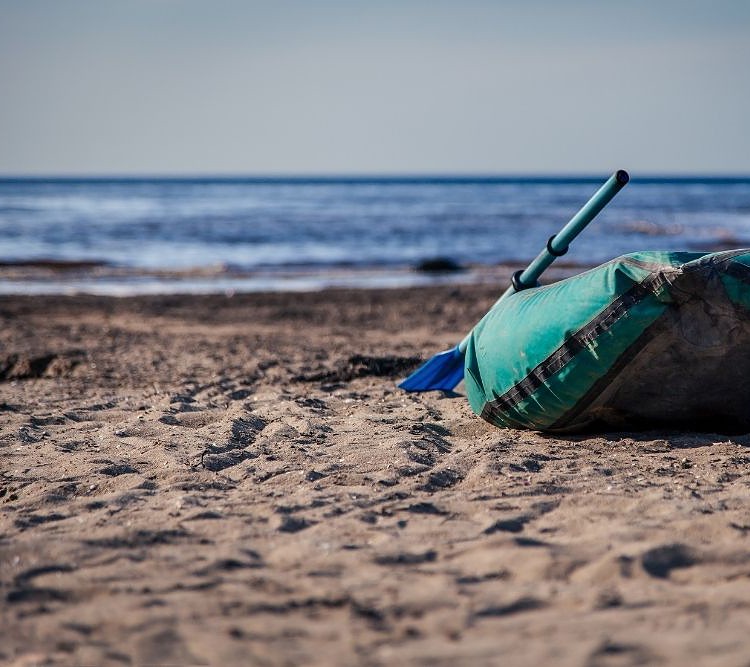 If you're looking for an optimal tender for a larger boat or you'll have your boat tied to a dock sometimes, inflatables are optimal because they will not scratch wood or paint.
Their flexible outer surface means you won't even know they were there. You don't have to take extra care when using or parking an inflatable boat because there's very little chance that it will damage anything.
The Cons of Inflatable Boats
While inflatable boats are popular with many people who love the water, there are some reasons why you may not want to purchase one.
1. They May Not Last as Long as a Traditional Boat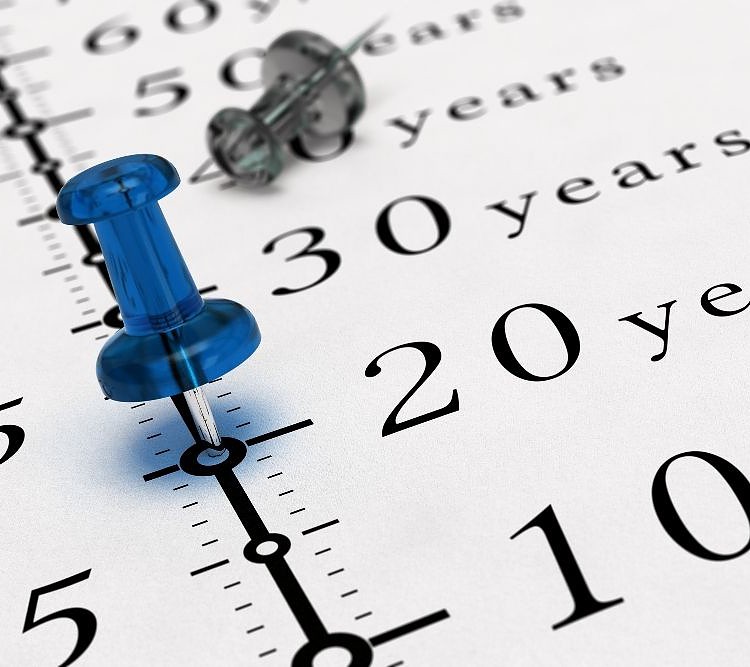 If you're looking for a boat that you will be able to pass on through the generations or one that will last your entire lifetime, you may not want to purchase an inflatable boat.
While 10-20 years is a long time, it's not as long as a regular boat can last. If you like to buy something once and then never have to buy another one again, inflatable boats may not be for you.
2. Pumping Up the Boat Takes Time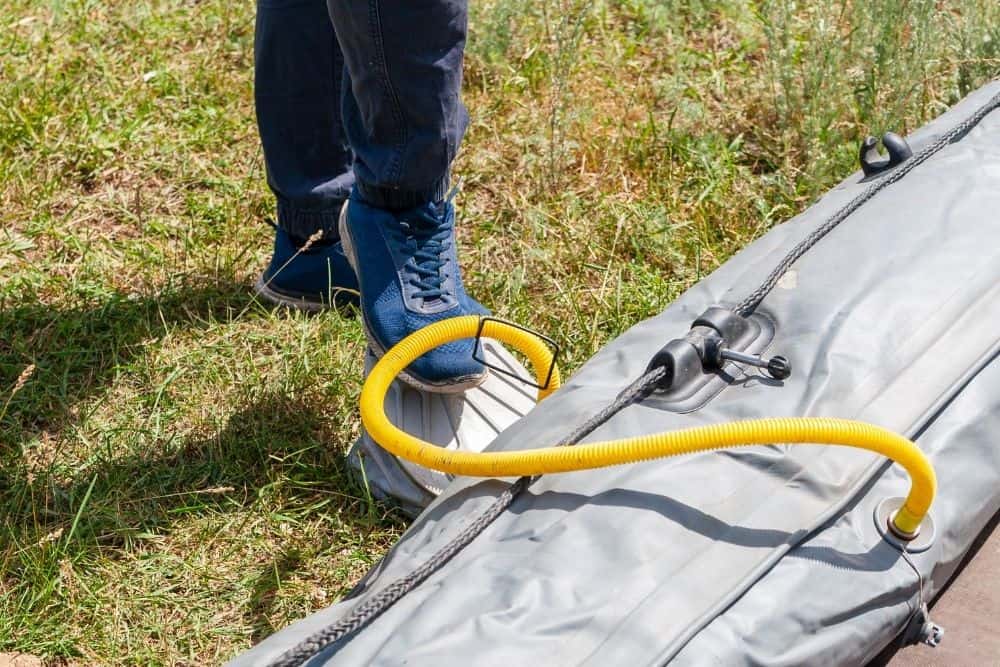 Every time you take out an inflatable boat, you will need to pump it up.
While most inflatable boats come with pumps that make them easy to inflate, it still takes time. Even if you purchase a motorized pump for your inflatable boat, you will need to stand there and wait for the pump to work.
If time is of the essence for you when it comes to getting out on the water, you may not want an inflatable boat.
3. They Don't Do Well with Barnacles and Oysters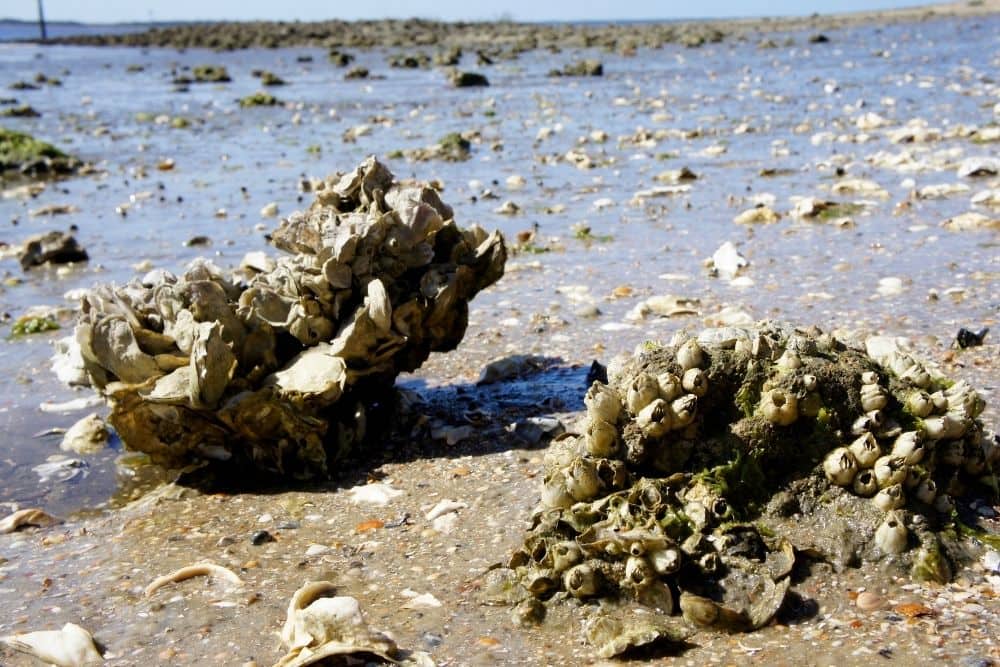 If you plan to use and store your boat where there are barnacles, oysters, or other creatures that might try to attach to it, an inflatable boat may not be your best option.
Even tiny numbers of these creatures can do everything from creating extra drag on the bottom of your boat to eating through it and destroying it entirely. They also make it impossible to deflate the boat to move it or store it.
While it's relatively easy to remove barnacles and oysters from the bottom of an inflatable boat, you may not want to invest the time and energy that it would take to do so. You will need to do this at least several times per season if you keep your boat in the water all the time.
4. They Are Smaller Than Most Traditional Boats
If you want a large boat that you can move around in, an inflatable may not be the best option for you. These boats tend to be smaller than traditional boats are.
In fact, many inflatables only have seating for up to 6 people, and even that can get cramped and crowded. If you want to host a lot of people on your boat and you want them all to be able to move around, you may want something other than an inflatable boat.
5. They Have Fewer Amenities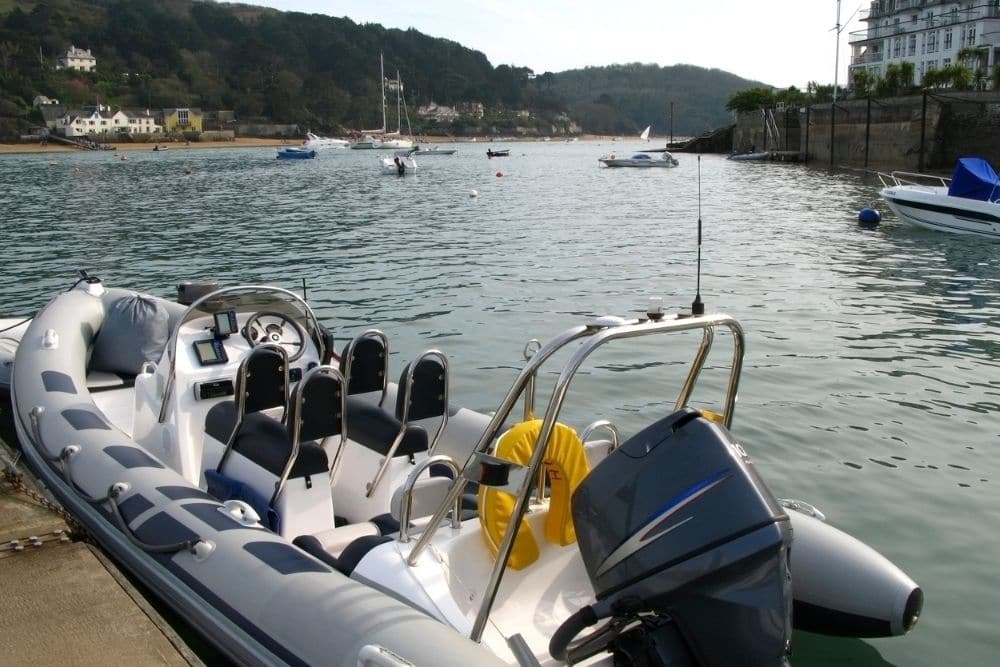 Inflatable boats tend to be "bare bones". They float, they will last, you can store a few things on them, but they aren't luxury items.
If you want a boat with a bathroom, a built-in cooler, and more, then you may not want to choose an inflatable boat.
6. Fish Hooks Can Ruin Them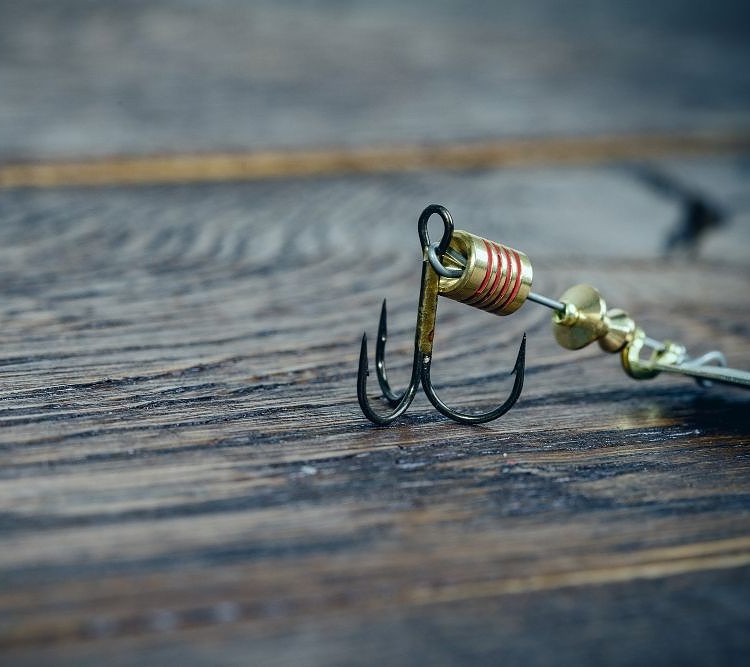 While inflatable boats are great for fishing, you will need to take some extra care if you purchase an inflatable boat for this purpose.
After all, fish hooks are sharp. If they get lodged in the skin of your inflatable boat, they can do quite a bit of damage.
Fortunately, most inflatable boats are not easy to puncture and it's usually easy to avoid fish hooks in the water. Still, if you don't want to worry about this, an inflatable boat may not be the best choice for you.
A Short FAQ on Inflatable Boats
If it's hard for you to think in terms of pros and cons, or you've thought through them and you're still not sure if you want an inflatable boat, here are a few things you should know. These are the questions we most commonly hear from people trying to decide about inflatable boats.
How Long Will an Inflatable Boat Last?
An inflatable boat should last between 2 and 20 years, depending on the material it is made of.
How long an inflatable boat lasts also depends on how well it has been cared for. If you regularly clean your boat and keep it stored out of the water and out of the sun, it will last longer than one that does not receive that kind of care.
Are Inflatable Boats Durable?
In general, inflatable boats are durable, though they are not as durable as boats with a metal hull.
Inflatable boats don't like barnacles or oysters, and they don't always play well with fish hooks.
However, they are also easier to repair than metal boats. You can usually repair leaks without having to take the boat to a repair shop.
Can You Fish From An Inflatable Boat?
You can absolutely fish from an inflatable boat. In fact, some inflatable boats are made especially for fishing.
Just make sure you don't get fish hooks embedded in your boat and you'll have a great time catching fish from an inflatable boat.
Conclusion
Inflatable boats are great options for many people. However, only you can decide which choice would be the best one for you.
Weight the pros and cons mentioned here, consider your purposes for buying a boat, and choose the option that will work the best for your needs.