Choosing the right trolling motor for your kayak can be like finding a needle in a haystack.
It's really tough! Especially if you have no idea what features to look for.
There are a bajillion types of motors, sizes, thrust levels, shaft lengths, and other things to consider before making a purchase.
Each feature is designed for a specific purpose. That's why we're here to help to make things easy for you.
We'll provide our list of the ten best trolling motors for kayak and tell you why we've picked them. You'll also get a nice comparison table as a bonus!
Let's dive in!
What Is a Trolling Motor?
A trolling motor is an electric motor installed onto the stern or bow of a kayak used to move and maneuver your boat in waters quietly without spooking the fish.
These motors are typically battery powered in either 12, 12/24, 24, or 36-volt batteries. The more voltage the motor has, the more power it will have to propel forward.
This can be useful if you're hauling bigger kayaks, loading a lot of gear, or transporting multiple people.
Trolling motors are typically controlled by remote control, hand or foot. It is incredibly useful to navigate your way to a spot without spooking the fish compared to a loud and noisy outboard engine.
They allow your kayak to stay in one spot or navigate through waters easily in windy conditions.
Why Would a Kayaker Want One?
Kayaking can be extremely taxing on your arms and legs. Installing a trolling motor helps to relieve some of the stress and give your arms a break.
Your hands will be free to focus on casting a line or even snapping as few nature photos while you're on your expedition.
Furthermore, paddling your kayak isn't always possible. Sometimes bad weather, fatigue, or hauling your camping gear on the kayak can make paddling quite difficult.
While operating in rough weather conditions, you can easily use a trolling motor to steer yourself quickly back onshore.
If you use the foot control trolling motors, you'll be hands-free and focus on other aspects of your expedition instead of paddling.
Not to mention, trolling motors are fast and quiet. Anglers usually have to travel miles before getting to their spot.
Trolling motors can swiftly move through waters, and you won't have to exert any energy to do it. These motors are also practically silent, so you can draw close to fish without scaring them away.
What to look for in Trolling Motors for Kayak (the buying guide)
1. Power
The amount of power that is needed varies depending on the size of your kayak. Since kayaks are lighter, you won't need as much power as bigger boats.
For kayaks, power is defined as the pounds of thrust. The general rule of thumb is that you'll need at least two pounds of thrust to move 100 pounds of weight.
2. Saltwater or Freshwater Motor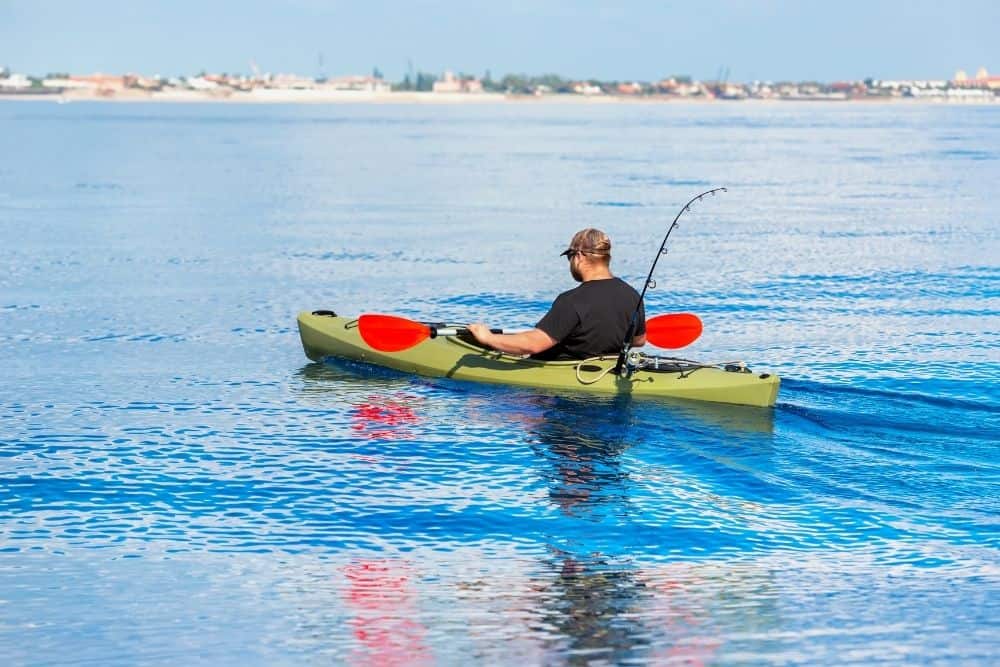 Motors are engineered to handle either salt or freshwater. Some can even handle both, which gives you great versatility.
The saltwater trolling motor contains a sacrificial anode at the bottom, which protects from corrosion. These motors also are made of anti-corrosive metals such as zinc or stainless steel.
They may contain extra layers of painted coating and sealed electrical connections to prevent damage in saltwater use.
The advantage of freshwater motors is that they're much cheaper.
However, if you plan on going in saltwater conditions, it's best to get the saltwater motors since it'll save you money in the long run. It's best to invest in the right motor so that you won't need replacement or repair.
3. Blades
Trolling motors come in many sizes of blades and thrust. The more blades that a motor has on its propellers, the more study it will be.
Also, having more blades can help when it comes to sifting through grass and seaweed.
Blades may also vary in their thrust. You'll be able to navigate through waters quicker with a higher thrust. Most trolling motors come with two or three blades.
Think of a household fan. Three blades typically operate more efficiently than a two-blade fan.
The motor mostly determines speed, but having three blades can help move water and propel slightly faster.
4. Battery Choices
Choosing your battery is important because it will power your motor. Always consider how much space and weight you have available to take on for your battery.
Check your kayak's maximum weight capacity and calculate the weight of yourself, gear, trolling motor, and battery. Also, you'll need to find a safe place to store the battery.
You may need to measure the space to find a battery that fits the dimension of the available space.
There are a few battery voltages to choose from 12v, 12/24v, 24v, and 36v.
It's best to match the battery voltage with the motor voltage. For example, if you have a 12v motor, you should also get a 12v battery.
Most kayakers choose a 12v battery because it has more than enough power and helps save you space, especially since kayaks have limited space.
Some motors may have a built-in battery indicator to show you the range limits of your battery. It will show you how far you can travel with a single battery charge, extremely useful.
5. Mounting Systems
Since kayaks weren't designed to use a trolling motor, you'll need to be careful before buying one.
Kayaks require a transom mounting system because it'll fit the scuppers located in the back of your cockpit. They provide a solid bar to mount your trolling motor onto.
The mounting systems are usually adjustable and fit most kayaks.
Avoid using bow mounting systems. They are designed for bass boats because they have a sliding hinge to adjust the height.
This is for captains to adjust the motor's height since they are positioned higher than a kayak. The feature has no purpose on a kayak and can be very difficult to install.
6. Shaft Length
Choosing your kayak's right shaft length is crucial since you need the propellers to be submerged in the water.
If the shaft is too short, the propellers will flap against the waters, creating noise. However, a shaft length that is too long may cause you to hit the bottom of the water and potentially damage the transducer or motor foot.
It's best to select a shaft length that keeps your blades 12 inches under the surface of the water to prevent it from making excessive noises and being inefficient.
A short shaft will affect the performance since the propeller will be moving air, limiting your speed.
You can determine the shaft length by measuring the distance between the transom mount to the surface of the water.
If the length is 10 inches or less, get a shaft length of 30 inches
If it's 11 to 15 inches, get a 36-inch shaft
If the length of the shaft is between 16 and 20 inches, choose the 42-inch shaft
7. Control Types
Kayaks can be controlled by either foot, hand, or remote control. We recommend hand control kayaks since they are easy to use and don't require modifications.
Hand tillers are great because they are easy to use and aren't as expensive as remote control ones. These motors are operated by using the handle to navigate.
Remote-controlled motors have the advantage of not needing any manual steering. You simply push a few buttons to move your kayak.
Foot control kayaks may require some modifications since they are made for bow-mounted motors. Also, foot pedals require you to stand up. This could be a problem if you need to balance on a kayak while moving fast.
8. Different Speed Settings
Most trolling motors offer various speed settings, meaning you can adjust the speed you're moving at.
You can adjust the speed faster to get to your destination or slower as you approach your fishing hole.
Speed settings also affect your battery usage. Slower speed settings won't drain your battery as fast.
9. Size of Motor (Power)
Most trolling motors fall within the range of 30 to 60 pounds of thrust. This is more than enough to power your kayak.
You may think that you should get a bigger motor to max out your speed. However, too much thrust sometimes won't affect your speed because a kayak is so light. This means you'll top out at the maximum speed.
Heavier thrust can help heavier kayaks to reach top speed in rough currents or wind. One downside to having heavier thrust is that it'll add more weight to your kayak, making it more difficult to get it on and offshore.
10. Weight
One thing to consider when buying a trolling motor is its weight. Getting a heavy motor along with batteries can exceed the maximum weight capacity of your kayak.
The bow of the kayak needs to stay above the waterline. We don't want your kayak sinking!
Most beginners purchase a big and heavy motor thinking it'll make them go faster. However, you won't go faster since the kayak is lighter than most boats.
Also, it can be inconvenient to haul around the battery and motor before and after your trips.
11. Legalities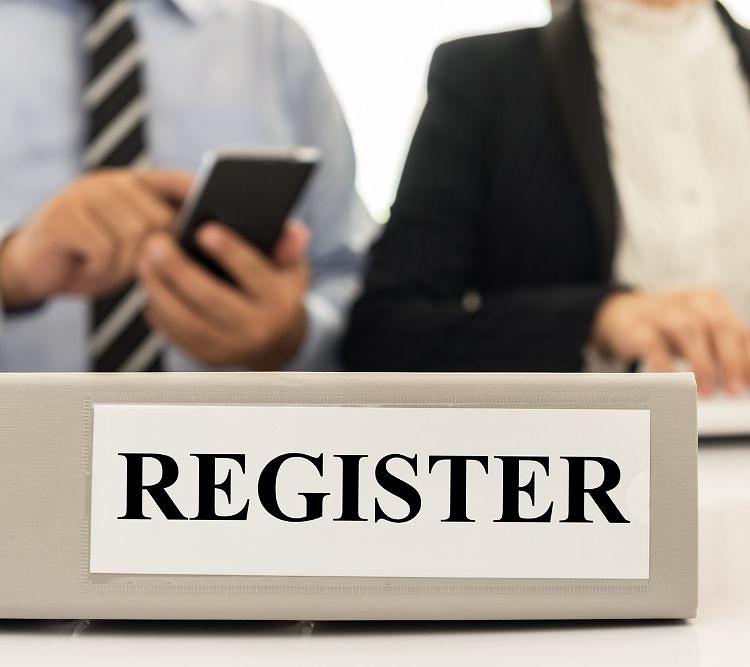 Since trolling motors are electrical, they need to be registered with your local wildlife and fisheries agency.
Most states will provide a grace period of 30 days to have your boat registered. If you're found using the kayak with a motor, you'll be fined a specific amount based on your state law.
Top 3 Picks for Kayak
10 Best Trolling Motors For Kayak
1. Best Overall – Minn Kota Endura C2 30
Trolling motors are the driving force of your kayak, and Minn Kota is one of the leading brands in angling equipment.
If I were to choose the perfect motor for my kayak, the Endura C2 30 would be at the top of my list.
The Minn Kota Endura C2 30 has a 30-inch long shaft, which ensures that the propeller is submerged in most water conditions.
We find that this motor is far more powerful than expected. It's got a nice power prop that delivers extra power to fight through heavy vegetation to avoid getting stuck in weeds and having to pull them out.
This trolling motor offers five different, forward speeds and three reverse speeds to offer users a more refined speed control. If you're fishing, you'll want to move faster to get to your spot and then slow down once you're approaching closer.
Maneuverability is also crucial when choosing a trolling motor. Their six-inch telescopic tiller has a ribbed grip design, so you can easily steer your vessel any way you want.
The on and off button is located on the handle, so you can turn the motor on and off as needed while fishing. This is helpful because you can turn the motor off quickly to prevent scaring the fish off.
As far as all-around performance, useability and durability, we give the Endura an A-plus!
Pros:
Minn Kota offers a lifetime warranty on the shaft and a two-year warranty on the motor
Five forward and three reverse speeds
Motor is quiet
It weighs only 16.7 pounds
Twist tiller and grip for easy steering
Cons:
Only designed for freshwater use
2. Great Performance – Newport Vessels NV-Series
Newport has also developed a solid reputation and is one of Minn Kota's biggest competitors. This motor operates extremely efficiently in saltwater conditions.
If you're someone who spends hours kayaking or fishing, you'll want something that has a long run-time but also great at pulling small workloads.
They offer 36-86 pounds of thrust, and no matter which you choose, it's ideal for fishing all day long. It won't overheat, and it's silent enough to not spook the fish.
We like the length of the shaft. It's 30 inches and is adjustable, so users can adjust the placement in the water.
On the handle, there are eight-speed levels, so you operate the speed as needed.
If you're looking to rush towards your fishing spot, you can move faster. But if you're sightseeing, you can navigate slowly in the waters.
The NV-series is made with corrosion-resistant saltwater materials such as zinc, stainless steel, and magnesium to ensure your motor lasts a long time in saltwater.
We believe the NV series does a great job at excelling at overall speed, power, and maneuverability.
Pros:
Designed for saltwater use
Features eight different speeds
Includes a 5-point LED Battery Meter to indicate charge level
30-inch adjustable shaft for proper depth placement
55 lbs of thrust provide great power and a quiet mechanism
Cons:
Could perform better in weed and other vegetation areas
The Watersnake T18S 24-inch ASP motor is one of the lightest motors in the market.
It weighs under five pounds, making it extremely easy to transport. This motor is the ideal fit for inflatable boats.
Just for reference, the Newport NV series weighs about 18 pounds, and the X series weighs about 23 pounds. No more worrying about lugging your heavy motor on and off shores!
This lightweight gives you a huge advantage, especially since most kayaks have a weight capacity. It's not a huge difference, but saving an extra 15 to 20 pounds can mean adding additional kayaking gear or prevent your vessel from tipping over!
The T18S ASP includes a micro transom mount that is adjustable and secures to kayaks easily. It comes with an optional bracket for other mounting options.
This is extremely useful, so you won't have to build your own DIY mount, which could take hours to build.
It's not as powerful as other motors, but it's extremely lightweight and versatile.
Pros:
Extremely lightweight
Uses alloy material for saltwater use
Two-blade propeller is tough enough to navigate through algae and foliage
Includes a forward and back switch
The adjustable clamp securely holds onto your kayak
Cons:
It doesn't perform as well when moving against the current
4. Excellent Speed Control – U-BCOO
The U-BCOO saltwater trolling motor is one of the more powerful and energy-efficient motors in the market.
It includes various speed levels, so kayakers can adjust the speed to suit their needs. The speed control has five forward and three reverse speeds. Many other handles tend to only have five-speed controls without any reverse speeds.
There's also a useful electrical display feature to indicate the charge level. The display is shown on the top of the motor showing one to ten levels of charge so you can monitor your battery every step of the way.
This comes in handy, especially if you're far away from shore and can check if the battery is running low.
Pros:
Easy to install and use
Both freshwater and saltwater compatible
Includes an LED power display
Eight different speed levels
Made of glass fiber and nylon for durability and strength
Cons:
On the heavier side, which limits your storage capacity
5. Most Affordable – Watersnake Tracer
If you're a kayaker who usually roams in freshwater conditions, then consider the Watersnake Tracer.
Since it's for freshwater use only, it's one of the most affordable trolling motors in the market. It's not totally free, but it's about half the price of some of the other trolling motors on our list.
Many kayakers have considered this an excellent pick for beginners because it's quite effortless to maneuver.
We like that the entire motor is waterproof. Other motors have specific parts, such as the head that isn't waterproof.
The waterproof construction protects the electric circuits to provide accidents or malfunctions.
Another attribute of the Watersnake Tracer that we like is its run time. Run-time always depends on the type of battery.
However, this one ranges from two hours to 8.5 hours of runtime depending on the speed level you use. Comparatively, some motors using a 12V battery lasts about four to six hours.
Pros:
Two propeller design can power through weeds
Seven-speed controls, five forward and two reverse
Ergonomic 30-inch chrome-plated steel shaft
Affordable pricing
One-year warranty
Cons:
Propeller is made of plastic
6. Most Durable – Newport Vessels X-Series
If you're a kayaker that logs a lot of heavy camping gear, then the Newport Vessel X-Series 55 lb thrust motor is a great choice.
We like the overall construction of this motor to ensure protection. Newport ensures that the highest quality materials are used for a long lifespan.
It is built with a stainless steel sacrificial zinc anode for saltwater use, along with a fiberglass reinforced nylon propeller and a fiberglass composite shaft for durability in the waters.
Whatever you throw at them, whether winds, strong weeds, or rough waters, the motor is designed to power through them.
Newport stands behind their durability and quality so much that they offer their products a full two-year warranty! That can't be said for other motors out there.
Pros:
LED battery meter displays charge level
Built with saltwater corrosion material
Includes three blade propeller for greater efficiency
The tiller handle is adjustable
36-inch shaft length allows props to be submerged
Cons:
Head with handle isn't waterproof
Battery not included
7. Easiest to Steer – Seamax 12V PowerMax 2HP
The Seamax 12V PowerMax is another powerful trolling motor capable of moving full-size kayaks easily. It features 65 lbs of thrust and measures 35 inches.
This motor includes an extendable handle enabling the kayak to easily control the kayak without moving inside the kayak to lift the motor out of the water or steer the kayak.
The telescopic handle has a wide-angle adjustment to tilt in angle for easy steering. Having the handle extendable makes it possible to sit in different parts of the vessel and still maneuver with ease.
Its power is made with a lightweight design to improve the speed by having less drag.
Users can easily adjust the speed level and click each time the speed level changes. There's a built-in power monitor to keep track of the charge level.
Pros:
Works for both saltwater and seawater use
35-inch adjustable shaft
Seamax offers a two-year warranty
Long-running time
Very smooth and quiet operation
Cons:
More expensive than other trolling motors
8. Great for Depth Placement – Cloud Mountain
The Cloud Mountain trolling motor is one of the more powerful and heavy-duty motors in the market. It's made to be mounted to the transom by utilizing a lever lock bracket that fits onto the shaft.
There's an adjustable depth collar that enables users to choose how high or low to place the motor's prop. This is handy when you change water conditions.
If you adjust the motor too deep, you rush the risk of fumbling through weeds or hitting objects. This can bend the shaft or tear up the propeller. On the other hand, if the motor is too high, you'll lose efficiency when the prop flaps on the waterline.
The shaft length is 28 inches, making it ideal for sitting. For kayaks, it's not ideal to have long trolling motors because that'll require standing. So if you're a stand-up angler, it's not the right motor for you.
This motor offers different versions ranging from 36 to 86 lbs of thrust.
Depending on your kayak size and the number of gears you expect to haul, you may choose the level of thrust to suit your needs.
It has a three-blade propeller that silently navigates and can pass through weeds swiftly.
Pros:
Adjustable depth collar suitable for ideal depth placement
Operates in both salt and freshwater
Includes reinforced nylon bracket and aluminum for durability
Eight different speed controls
Many available thrust options to choose from
Cons:
The nuts are made from plastic
9. Most Energy Efficient – Minn Kota Endura Max
One of the worst feelings is having your battery die on your fishing trip or water excursion.
The Minn Kota Endura Max is an extremely energy-efficient motor that helps it last longer in the waters.
According to their advertisements, their patented Digital Maximizer allows their motor to last up to five times longer with just a single charge.
Unlike traditional motors, which run through speed coils and resistors, the Digital Maximizer uses a pulse width modulation. Instead of a simple five-speed system, users get infinite speed adjustments to dial in the exact speed needed.
The digital motor draws constant power making it easier on the battery. Normal motors will consume lots of battery just by changing speed settings.
After testing the run time, we've noticed that the Endura Max tends to have twice the run time when trolling around at half power.
Also, we like how the tiller can rotate up to 180 degrees, making steering incredibly easy.
Pros:
It keeps anglers in the water up to five times longer
Indestructible shaft
Very cool and quiet operation
Able to rotate 180 degrees
Cons:
10. Best for Heavy Kayaks – Newport Vessels L-Series
The Newport Vessels L-Series is the highest-powered motor in their selection of motors. Its high power helps to keep the motor cool and ultra-quiet while moving.
The 86-lbs is ideal for full-sized kayaks and moving heavy cargo around. High thrust power is extremely important to consider if you have a longer or heavier kayak, plan to store lots of gear, or fishing through rough waters or heavy winds.
The longer your vessel, the more pounds of thrust required to move it.
Most kayaks are only about 12 to 12 feet long. But if you've got a full-length 16-inch kayak, you may consider something more powerful such as the L-Series.
The thrust level also helps fight through tough conditions such as winds, currents, and big water.
We found that the shaft was incredibly durable and well-made. It's a 40-inch shaft made of composite fiberglass and is adjustable, allowing users to adjust depth placement.
Finding a shaft with adjustable length is crucial because, depending on the size of your kayak and water conditions, the prop will need to be below the waterline.
Pros:
Adjustable shaft for proper depth placement
Works in both salt and freshwater environments
Offers two-year warranty
Features three-blade prop for optimal performance
Cons:
Batteries aren't included
The handle and Motorhead aren't waterproof
FAQs
1. How do you mount a trolling motor to a kayak?
Follow these steps to mount a trolling motor to your kayak.
Decide on the location of the mount. Choose between the side of the kayak or the stern.
Choose your materials. Most kayakers use PVC piping and wood (one-by-twos or two-by-fours)
Drill the holes on the mounting location (either the stern or side of the kayak). Make sure they are equal distance from each other.
Build your motor mount. This requires screwing your PVC piping to your two-by-four wood.
Attach the trolling motor mount to the kayak. Use long bolts and a sealing washer to ensure an airtight close. Then tighten the screw with a nut.
2. Do I Need To Register My Boat If I Use A Trolling Motor?
Generally, boats with an electric motor, including a trolling motor, must register their boat before using it in waters. Register your boat through your state's Department of Motor Vehicles website.
Sometimes, you may have to register it through the Department of Natural Resources (DNR), the Department of Licensing, or the Department of Fish and Game.
Keep in mind that you may only register your boat in one state at a time.
3. What Type of Battery is Needed for a Trolling Motor?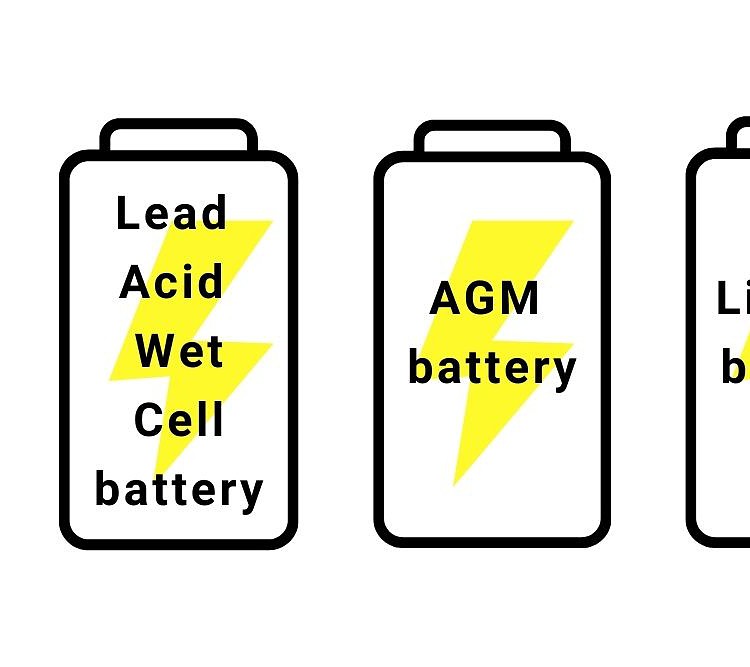 Operating a trolling motor requires a deep-cycle 12-volt battery. These deep cycle batteries are engineered for frequent recharging and discharging small amounts of current over a long time.
There are three types of these batteries: Lead Acid Wet Cell batteries, AGM batteries, and Lithium batteries.
Lead Acid Wet Cell batteries are the more affordable option. However, they will need occasional maintenance. They can also be prone to spillage and vibration.
AGM batteries are the better option for performance and longevity out on the water, but they cost twice as much. However, it doesn't require maintenance.
You hate to cut your fishing trip short because your batteries are out of juice.
Lithium batteries last about two to three times long wet-cell batteries and even longer than AGM batteries. These batteries also charge much faster.
For instance, a 36V lithium battery can complete a full recharge in less than three hours. In addition, lithium batteries are lighter than AGM batteries.
The problem is that they cost about two to three times more than AGM batteries!
4. How Long Do the Batteries Last For?
The Lead-Acid Wet Cell batteries generally last about two to three years. In contrast, the AGM batteries can last about five to six years.
5. How fast will a kayak go with a trolling motor?
Typically the maximum speed of a kayak with a trolling motor is about five mph.
6. How Fast Will a 55lb Thrust Trolling Motor Go?
It's a misconception that you'll go faster if the thrust is heavier. The heavier thrust weight is suitable to move faster for heavier boats.
This means it'll power the vessel but not necessarily determine its speed.
Regardless of how many pounds of thrust there is, a kayak with a trolling motor can only go up to five mph on flat water.
A heavier thrust will help in reaching maximum speeds in rough currents and wind compared to lighter motors. But a heavier motor may not be worth the benefit; it requires more space.