If you've ever found the trolling motor a hassle to add onto your inflatable boat due to its size and weight, you may want to consider the Bixpy Jet.
This new device has recently gained a lot of popularity over the last few years. However, is it all that it's hyped up to be?
We'll be comparing Bixpy jet vs. trolling motor, including how it works, the different features, and help you determine which one to get.
Let's get started!
Comparing Bixpy Jet vs. Trolling Motor
The Bixpy Jet is a small propulsion device designed to motorize and attach to virtually any smaller-sized watercraft.
For example, it can be attached to your canoes, kayaks, and even paddleboards.
This device is only nine pounds (the motor and battery weight combined) and incredibly compact in design, making it way more portable than trolling motors and outboard motors.
Its lightweight nature ensures that it won't interfere with your boat's weight capacity as well.
Comparatively, the Bixpy Jet actually moves slightly faster when it comes to using it for lightweight watercraft.
The jet has a max speed of 7 mph compared to 5 mph for the trolling motor. However, this device only has 32 lbs of thrust versus the trolling motor, ranging up to 112 lbs of thrust.
Like the trolling motor, the Bixpy Jet can fight currents and wind, allowing you to navigate through the waters easily.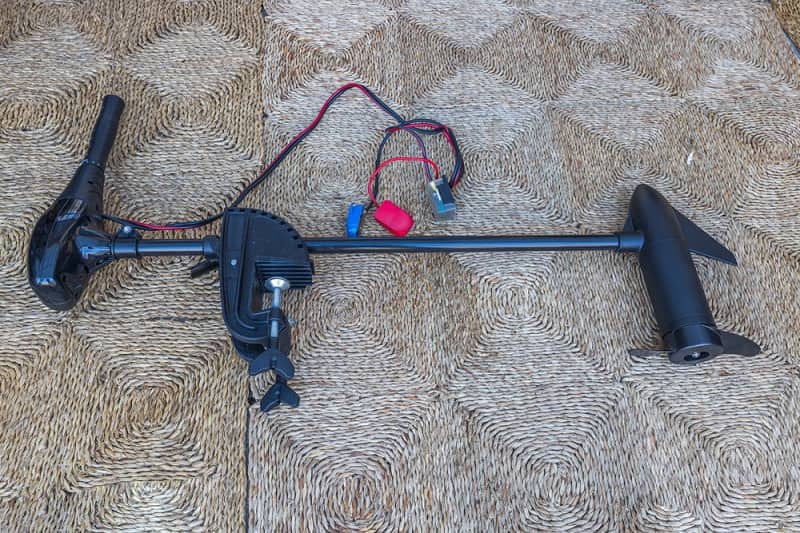 A trolling motor is a unit that contains an electric motor, controls, and propeller that is attached to a boat's stern or bow designed to speed up your boat with minimum effort.
In addition, trolling motors are designed to be much quieter than outboard motors.
Use Cases
So the important question when comparing Bixpy jet vs. trolling motor is which one should I buy? Well, the answer depends on what your current situation is and what kind of watercraft you have.
Bixpy Jets are better suited for smaller water crafts such as kayaks or canoes rather than an inflatable dinghy, RIB, or pontoon.
Trolling motors aren't always the best option for kayaks because of their lack of easy mounting compatibility; very heavy, and the tiller control can present some challenges for a smooth operation in the waters.
The goal of Bixpy manufacturers was to create a small, lightweight, and powerful motor that can be easily integrated onto any kayak.
On the other hand, trolling motors may be better suited for watercraft that are heavier since they have a higher thrust level to reach top speeds.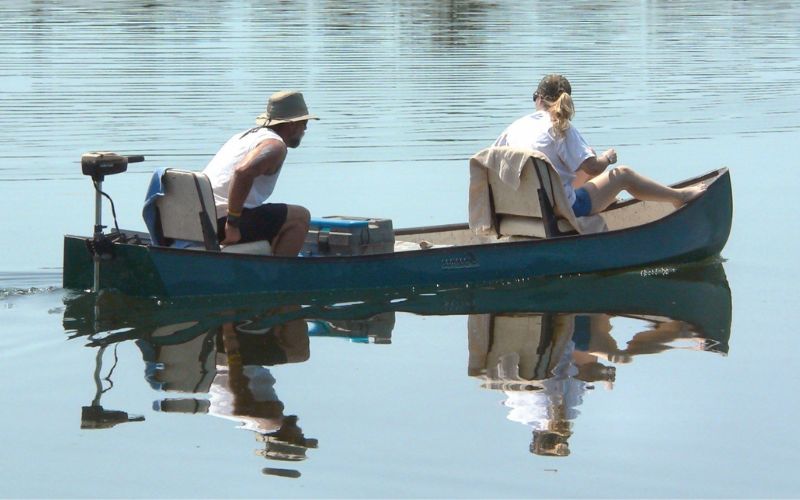 This means it can reach top speeds even if your boat is heavier or you're carrying more items.
In addition, trolling motors can work better for anglers because some trolling motors have high-tech features specifically designed for fishing.
For example, many Minn Kota motors have the i-Pilot system that lets you navigate to a specific spot without you having to touch the controls. Or it has fishfinder capabilities so that you can easily find your next catch.
Easy Installation
Installing a Bixpy Jet is much easier to install than a trolling motor, since it already comes with an adapter clamp that holds it in place.
The Bixpy Jet can be mounted to a few different locations, such as underneath a center pod, on the rudder, or in the drive-well of pedal kayaks.
All you need is a drill, and screwdriver to install. Drill the universal adapters onto your kayak. It comes with small universal adapters that you'll drill onto your kayak.
Then you'll slide your horizontal and vertical poles to each adapter. Lastly, the jet simply clips into place, and you're ready to go!
Bixpy Installations - J-1 Motor on Universal Kayak & Canoe Adapter
For trolling motors, you'll need to purchase or build your own motor mount and drill holes to attach the motor onto your boat.
This installation process can take hours and will increase the weight of your boat.
You have the option of mounting it on the transom or bow of the boat. To mount on the transom, it takes building a base and attaching a mounting bracket onto your boat. Then clamp the trolling motor onto the mounting bracket.
When it comes to bow mount trolling motors, you'll need to drill holes on the deck of your boat. Then screw on the mounting plate to your boat. Finally slide the trolling motor onto the plate.
How to Perform Bow Mount Trolling Motor Installation - Minn Kota Terrova, Ulterra, Ultrex
Compact and Lightweight
Trolling motors themselves can weigh between 15 to 80 lbs, and many recreational kayaks have a weight capacity of only 250 to 300 pounds.
This means you won't have any wiggle room to store any fishing gear or other accessories on your kayak.
The Bixpy Jet is way above its competition when it comes to size and weight. It only weighs about 9 lbs and takes much less space than a trolling motor would.
The only comparison would be the Watersnake ASP which weighs 7.2 lbs. However, it only comes with 12 volts, while the Bixpy is 24 volts.
Safety
There aren't many safety concerns when it comes to both the trolling motor and Bixpy Jet. Both use anodized aluminum to allow for saltwater use.
In the case of the jet, it has an added titanium coating to withstand the sun and salt. It also contains specialized ABS/polycarbonate infused with anti-UV formulation to protect against UV rays.
The advantage of the Bixpy Jet is that the entire motor is waterproof, corrosion-resistant, and dirt-proof. In contrast, trolling motors can receive water damage.
Also, anytime a motor is electric, there is the risk of electrical issues. Both types of motors can experience these problems.
For example, with the Bixpy Jet, there is the potential of wet connectors, damaged connectors, or water in the Thruster or Power Pack, which affects the ability to operate.
We noticed that Bixpy Jet only offers a one-year warranty on their motors, while many reputable trolling motor brands provide a two to three-year warranty.
Affordability
The Bixpy Jet isn't the cheapest option when it comes to price because some trolling motors only cost a hundred or several hundred dollars, such as the Newport Vessels Kayak Series.
Last update on 2023-09-27 at 02:07 / Affiliate links / Images from Amazon Product Advertising API
Considering you'll need to order the entire Bixpy Jet kit, which includes the motor unit and battery kit, it compares to the mid-priced trolling motors.
In addition, you may need to purchase the adapters and steering systems as well.
Overall, the Bixpy Jet isn't as expensive as the most premium motors such as the Minn Kota Ulterra or Terrova.
However, it's much more expensive than the cheapest options like the Newport Vessel trolling motors.
Last update on 2023-09-27 at 02:57 / Affiliate links / Images from Amazon Product Advertising API
Control
One of the main goals of creating the Bixpy was to eliminate the potential "herky-jerky" feeling you get from using manual steering methods such as tillers or foot pedals from trolling motors.
The Bixpy Jet comes with a wireless remote that includes 12 forward speeds and three reverse speeds. Most trolling motors only have five forward speeds.
Users can purchase the hand tiller or foot pedal separately if they prefer those steering options instead.
The beauty of the remote is that it is a wearable device on your wrist, meaning it doesn't interfere with handling your rod when fishing.
Overall, the controls and responsiveness are quite effortless without any delays.
Final Thoughts
The Bixpy Jet is an excellent solution for kayakers who want to enjoy the benefits of an electric-powered motor without the hassle that comes along with trolling motors.
However, there is still a great case to be made for using trolling motors, especially if you own an inflatable dinghy or RIB.
If you're someone who needs more thrust and extra GPS navigation or fishfinder features, a trolling motor will suit you best.
Now you'll be able to decide which type of motor is right for you.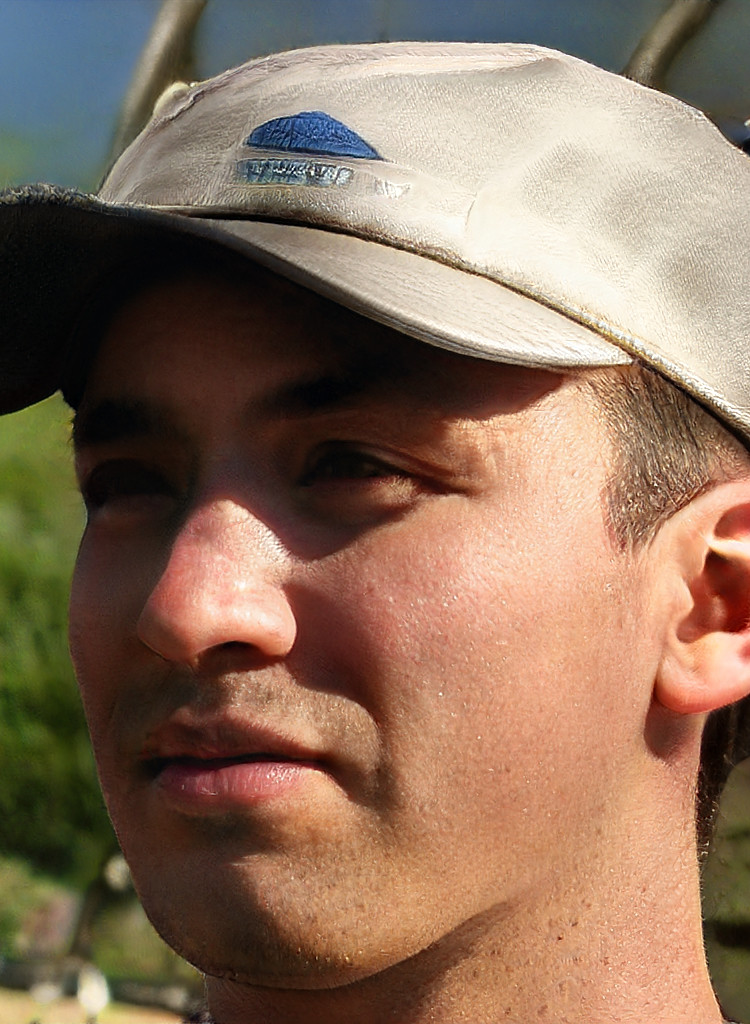 I created this site to help people – to help you – with your boat problems. Instead of helping one person at a time, I want this website to be the "one-stop-shop" for everyone's boating concerns. Read more.