So, you're in the market for a new trolling motor.
You've heard a lot about some of the more high-tech options offered by Minn Kota, and you'd like to know more about these options–namely, i-Pilot and Copilot.
What does each one do?
Which one is better?
Most importantly, which type of trolling motor would be best for your boat?
Keep reading!
In this article, we'll take a closer look at each of these questions in turn.
Minn Kota i-Pilot
Minn Kota's i-Pilot feature can be added to some existing trolling motors as an upgrade. It also comes included with various newer models such as the Ulterra and the Ultrex.
There are two different versions of i-Pilot: the original i-Pilot and i-Pilot Link. The main difference is that i-Pilot Link is compatible with Humminbird fish finders, which opens up a range of expanded features and benefits when used in tandem.
Some of the characteristic features of the i-Pilot include:
Spot-Lock and Jog. The Spot Lock feature is basically an automatic, virtual anchor.
All you have to do is push a button and the i-Pilot will "lock in" your current location and keep you within a few feet of that location.
The Jog function will let you move 5 feet in any direction from your Spot-Lock location.
You can save up to 16 Spot-Lock locations on i-Pilot, or up to 2,500 on i-Pilot Link.
iTracks. iTracks lets you "retrace your steps" in the water, recording up to 16 different tracks that you've taken before. Each track can be up to 2 miles long.
i-Pilot Link has this same function but allows you to store up to 66 different tracks.
It also includes an iTracks Offset feature, which allows you to set a distance and follow any of your saved tracks at that distance, parallel to the track.
AutoPilot. The autopilot function leaves the navigational work up to your trolling motor so you can focus more on fishing or enjoying the day.
All you have to do is set your course ahead of time and the built-in GPS will get you where you want to go.
i-Pilot is a wireless system that can be controlled remotely.
i-Pilot Link can also be controlled through a linked Humminbird remote, and both can be operated via the trolling motor's hand or foot controls as well.
Minn Kota Copilot
Copilot is another wireless control system for Minn Kota trolling motors.
This system is specifically made for use with PowerDrive V2 models. Though it comes with a wireless fob remote, you can easily install a foot pedal to control the system manually.
Like i-Pilot, Copilot is built into some trolling motors, such as the Riptide PowerDrive. It can also be purchased separately and added to an existing compatible trolling motor.
Some of the key features of Copilot include:
Speed control. Easily increase or decrease your trolling motor's speed at the press of a button. Trolling motors with Copilot installed generally come with a variable speed setting so you have a range of speed options.
Steering control. With many trolling motors, steering involves being in constant contact with the hand tiller or foot pedal. With Copilot, again, all you have to do is push a button.
This gives you the freedom to walk around, frees up your hands, and allows you not to worry about always being right there next to the trolling motor to operate it.
Prop control. Copilot also has a propeller control function that allows you to turn the prop on and off at the touch of a button. This is nice to have because you can remotely stop the trolling motor from moving your boat without turning it all the way off.
Basically, Copilot is a simpler remote control system than i-Pilot.
It allows you to control various basic functions from the wireless fob, but it doesn't come with a lot of the fancier features included with i-Pilot.
On that note:
Does Copilot Have Spot-Lock?
Unfortunately, Copilot doesn't have Spot-Lock.
As noted above, it is more basic in overall function and available controls than i-Pilot.
So, while you can control your speed, steering, and basic prop functions, you won't be able to anchor remotely if you have a Copilot.
It's also worth noting that Copilot doesn't include any kind of GPS tracking or navigational tools or autopilot functions.
It isn't made to work with other technologies the way i-Pilot Link and Humminbird fish finders do. Again, it is a simpler type of remote control system than i-Pilot.
Should You Use i-Pilot or Copilot?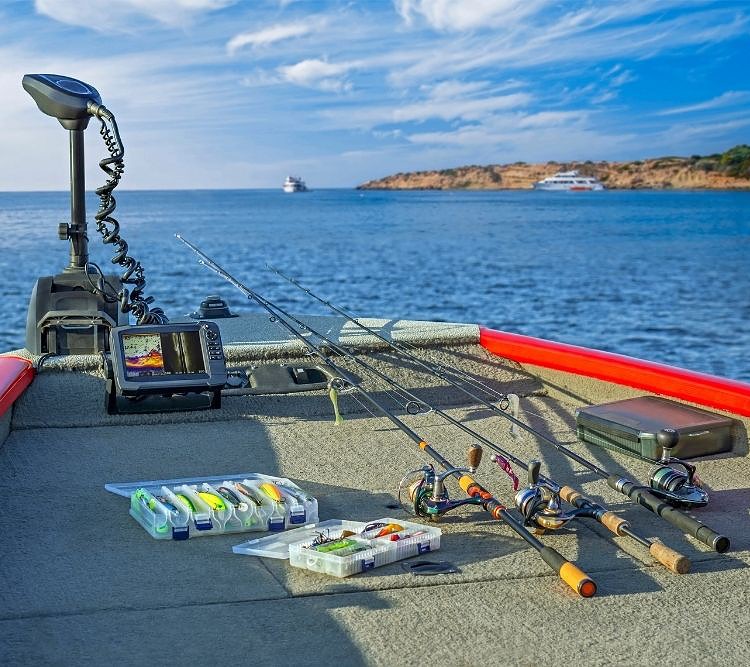 When compared side by side, it would seem that i-Pilot is a much better system. It can do everything Copilot does, but it provides more high-tech features without costing much more.
So you may be wondering why anyone would choose to go with a Copilot system over i-Pilot.
There are some perks to Copilot, and some anglers may prefer the simpler system depending on their particular circumstances.
For example, if you're a casual fisherman who only goes out on the water a few times a year, you may not need all the bells and whistles included with i-Pilot.
Copilot is good for shoreline fishing or moving through calm lakes and ponds. It is adequate for anyone who simply wants a remote way of controlling their boat so they don't have to spend the entire day sitting at the trolling motor, operating it by hand.
Some anglers also believe Copilot is easier to install than i-Pilot, which is important to keep in mind if you're simply going to buy the system and make the upgrade on your existing trolling motor.
Remember, though, that Copilot is only meant for use with PowerDrive trolling motors.
On the other hand, i-Pilot is great for those who do a lot of fishing and are looking for the most high-tech, convenient products on the market.
It's particularly great for anyone who likes to fish in rivers or choppy waters, thanks to the Spot Lock feature.
As noted above, if you purchase the system and install it yourself as an upgrade, both Copilot and i-Pilot cost roughly the same.
But, if you're planning to buy a new trolling motor with either Copilot or i-Pilot already built-in, you can expect to pay quite a bit more for i-Pilot systems.
So, as you can see, it all depends on what you want from your system, how much you're willing to pay, and the kinds of fishing conditions you regularly encounter.
Conclusion
Minn Kota's i-Pilot and Copilot are both remote control systems for trolling motors.
Copilot is a more basic unit, allowing you to remotely control speed, steering, and propeller function.
i-Pilot is more high-tech, with features such as Spot Lock, iTracks, and Humminbird compatibility.
Now that you've read this article, you should hopefully have a better understanding of the differences between Copilot and i-Pilot.
Understanding these differences will help you better choose the best type of system for you.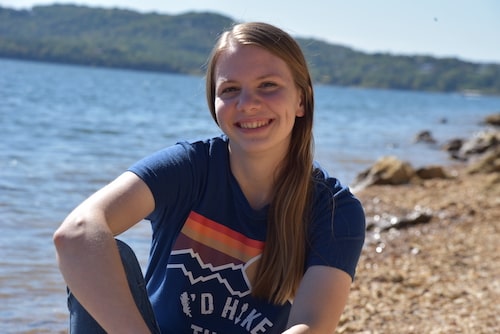 Sarah Hood has been writing for Anchor Travel since 2021. When she's not writing, she enjoys cooking, singing, and spending time in the great outdoors.