It's a calm, sunny day out on the lake with your friends. You chat, trade jokes, have a beer… and you fish.
You fish and fish – and your catch is terrific! Bass, trout, catfish, carp… you name it.
The best part? You don't feel tired. You're out for hours and hours, but you never feel even the slightest discomfort.
Why?
Because you have the Sevylor Fish Hunter 360.
You get the picture.
The Sevylor Fish Hunter 360 promises to be your ultimate affordable fishing boat. A boat that will make all your fishing dreams come true once you buy it.
But wait…
Don't you want the whole picture first?
Who is the Fish Hunter 360 for? What are its features? What does it lack?
Is it really as good as it claims to be?
I'll answer all of these questions (and more!) for you right now. Welcome to my review of the Sevylor Fish Hunter 360.
Who is the Sevylor Fish Hunter 360 for?
If you're new to fishing, a serious fisherman that's good at handiwork, or someone that just wants to have fun with family or friends… the Sevylor Fishuner 360 is perfect for you.
On the contrary, if you're a professional fisherman or someone who's looking for thrills, this boat might not be your best choice.
I say this for a number of reasons.
For one, the Sevylor Fish Hunter 360 is quite affordable. It's not dirt cheap – no one who doesn't enjoy fishing will ever consider buying. But everyone who is already dreaming of an inflatable boat can painlessly afford one of these.
Fishermen who are good at handiwork will also love the price. These people can build a custom floor for their Fish Hunter. With the right skills, they eliminate one of this boat's main weaknesses – stability.
And when that's out of the way, the Sevylor Fish Hunter 360 is a bargain.
That said, it's not something a professional would use. Even with custom flooring, the Fish Hunter can't match the speed, stability, and strength of a pro boat.
But if you're not in it for serious and dangerous use – if you're only looking for a chill day floating along a lake with your family and friends – none of those will be an issue. All that matters is its 6-person, 990lbs capacity, which lets you bring everyone along!
As long as you stay in calm waters.
Yes, the Sevylor was made from heavy-duty PVC, but it's a very lightweight craft. Weighing only 59 lbs, any wave or current will throw this boat around.
Plus, it's not entirely puncture-proof either. The PVC will protect you from scratches and light punctures. But if you hit something really sharp – say, river rocks – it won't handle this very well.
Adrenaline junkies will want something a bit more durable.
So who will love the Sevylor Fish Hunter 360?
People new to fishing

People new to inflatable boats

Fishermen who are also handymen

People looking for a chill day at the lake with family and friends
Who should look elsewhere?
Professional fishermen

Adrenaline junkies
Let's move on.
What's in the Box?
Like most other inflatable boats, the Sevylor Fish Hunter 360 comes with freebies. Unfortunately, there are some things missing.
What's in the box?
Inflatable seats

Repair kit

Battery bag
What's not in the box?
If you don't quite know how to build and install a custom seat, you can go for the free inflatable seats this boat comes with. These allow you to sit and fish comfortably.
Losing air? You'll also have a handy repair kit with you. Use this for emergency patches – but make sure you glue it afterward for a permanent fix.
Finally, there's also a battery bag. If you're planning to install a trolling motor (which is easy on the Fish Hunter), you'll need a dry place to store your battery. The battery bag is the perfect place to do this.
Unfortunately, the Sevylor Fish Hunter 360 is missing some key add-ons.
It doesn't come with oars – you'll have to buy those on your own.
It doesn't have a carry bag – you'll have to find a good place to store it when folded.
It doesn't come with a pump – most inflatable boats have at least a hand-pump.
That said, these aren't major problems. It can be a little inconvenient to buy oars separately or find good storage, but that's all it is… inconvenient.
What's more important is the boat itself. How good is it?
Overview of Features
Last update on 2023-12-05 at 09:37 / Affiliate links / Images from Amazon Product Advertising API
Speaking of features, the Sevylor Fish Hunter 360 has a lot. Let me break it down for you.
What We Like:
Thick protective layer underneath

4 inflatable chambers

Uses

Boston valves

Easy to check psi with Sevytest

Comes with a bunch of accessories

Has chaffing pads for scratch protection

Lateral air chambers prevent capsizing

Coleman quality
I've already talked about the heavy-duty PVC, but what I didn't mention is the extra layer at the bottom. This makes it scratch proof and puncture-resistant, even if you beach on stony shores.
Yes, a hard hit with sharp stones can puncture it, but that doesn't mean you'll sink. The Sevylor Fish Hunter 360 has 4 inflatable chambers. This way, if one gives, the other three will keep you afloat.
And you won't ever have to worry about air getting out through the valves either. This is thanks to the Boston valves that the Fish Hunter uses. It's fast and easy to inflate, plus you can use the Sevytest print on the side to know when your boat is at the right psi.
The Sevylor Fish Hunter 360 is also stacked with accessories. Rod holders, swivel oarlocks, drain plugs, a grab line, carry handles, a gear pouch. It even comes with motor fittings that allow you to install trolling motors (and motor mounts) with ease.
Worried that your oars constantly rubbing against the PVC will damage it? You don't have to. Chaffing pads are placed right where your oars go, so it won't wear down as you row.
There are also lateral air chambers on this boat. No, it isn't great at stability (unless you add custom flooring), but it isn't easy to flip over either. These lateral air chambers give you a steady ride and take away the fear of capsizing.
Finally, Sevylor is owned by Coleman. Unless you've been living under a rock, you know what this brand stands for. Coleman stands for quality… quality above all else.
What We Don't Like:
Lacks durability

Low-quality accessories

Bad eggs here and there
It's not easy to find what's wrong with the Sevylor Fish Hunter 360. It is, after all, a relatively affordable boat – so you can't complain too much.
If anything, it'd be nice to have more durability. As long as you use this on calm, flat water, you're never going to get in trouble. That said, few people have experienced punctures even in these areas.
You might not like the quality of the plastic accessories. The Sevylor ad claims they have rod holders that are "adjustable for hands-free fishing." But when you get it, well, you'll realize it's just a holder.
There are also a few bad eggs out there. Some people claim there are leaking parts upon arrival. In the unlikely situation you encounter one of these, Sevylor has a warranty that you can avail of.
These are the problems. But then again… remember the price of the boat. When you pay this much, you're never going to get a military-grade boat. You're getting a simple fishing dinghy for a calm and relaxing trip.
Alternatives
If you feel the Sevylor Fish Hunter is not for you, you have a bunch of alternatives.
Want more durability? Check out the Shark by Inflatable Sports Boats.
Want more stability? Go for ALEKO's Aluminum Floor Boats.
Want a slightly cheaper boat with similar features? The Intex Excursion 5 may be the one you're looking for.
Still haven't found what you're looking for? Check out my Top 10 Inflatable Boats for an in-depth look at the best boat for every need.
Conclusion
Is the Sevylor Fish Hunter 360 for you?
If you're a professional fisherman looking for a boat that can take a beating, look elsewhere.
But if you're looking for an affordable boat that has everything you need…
…if you're looking for an easy and convenient trip…
…if you're looking for a calm, relaxing day at the lake with family and friends…
…Then the Sevylor Fish Hunter 360 will be perfect for you!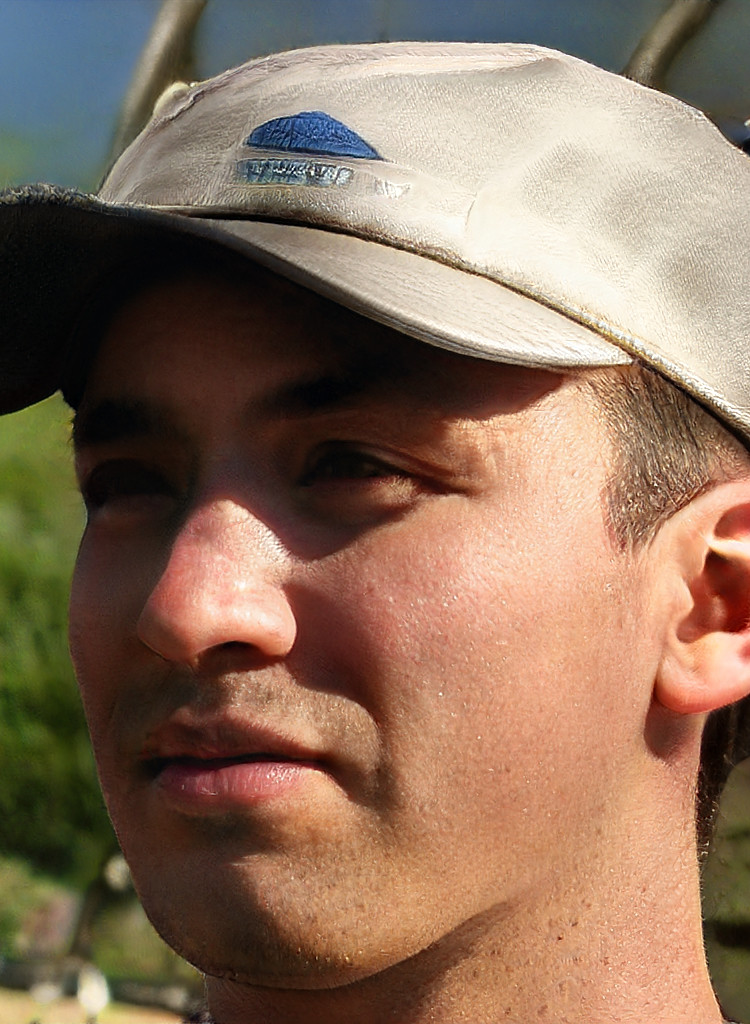 I created this site to help people – to help you – with your boat problems. Instead of helping one person at a time, I want this website to be the "one-stop-shop" for everyone's boating concerns. Read more.