Don't you have it when you have to drag your boat to the water?
This isn't only a load of work, but it can also leave deep scratches on your boat.
But with transom wheels for inflatable boats, you can get rid of both of these problems permanently.
You don't even need an extra hand to haul your boat around. You can push it into or out of the water all on your own.
But you might be wondering…
"What exactly are transom wheels?"
"How do I install them on my inflatable?"
"Can I built one by myself?"
Today, I'm going to answer all these questions (and more!) for you.
Plus, I'll also give you my top 3 transom wheels you can get your hands on.
This is your complete guide to transom wheels for inflatable boats.
Let's get started.
What are Transom Wheels for Inflatable Boats?
Do you wish you had a boat trailer?
Most fishermen do.
Unfortunately, these are big, heavy, and expensive.
That's why someone came up with a brilliant idea:
Transom wheels.
With these, you don't need a full-fledged trailer anymore. All you need are two wheels stuck on the transom of your boat.
These super-simple devices only have three parts:
A base
An arm
A wheel
No big, bulky metal parts anymore (we'll have a look at how to install this in a bit).
But remember, these are NOT boat trailers.
Don't use them to tow your boat on public roads – you could get in trouble for that.
Instead, use it to bring your boat around parks and launch it into the water. Nothing makes these easier than transom wheels.
Inflatable Boat Modification - Trailerless Transport and Launching
With transom wheels, you can kiss dragging your boat across sand, cement, or stones goodbye.
And you won't have to worry about the wheels when you get in the water either.
You can easily detach them (as in the video), and other models make it even easier.
With these, all you have to do is pull them up the same way you would stow a trolling motor.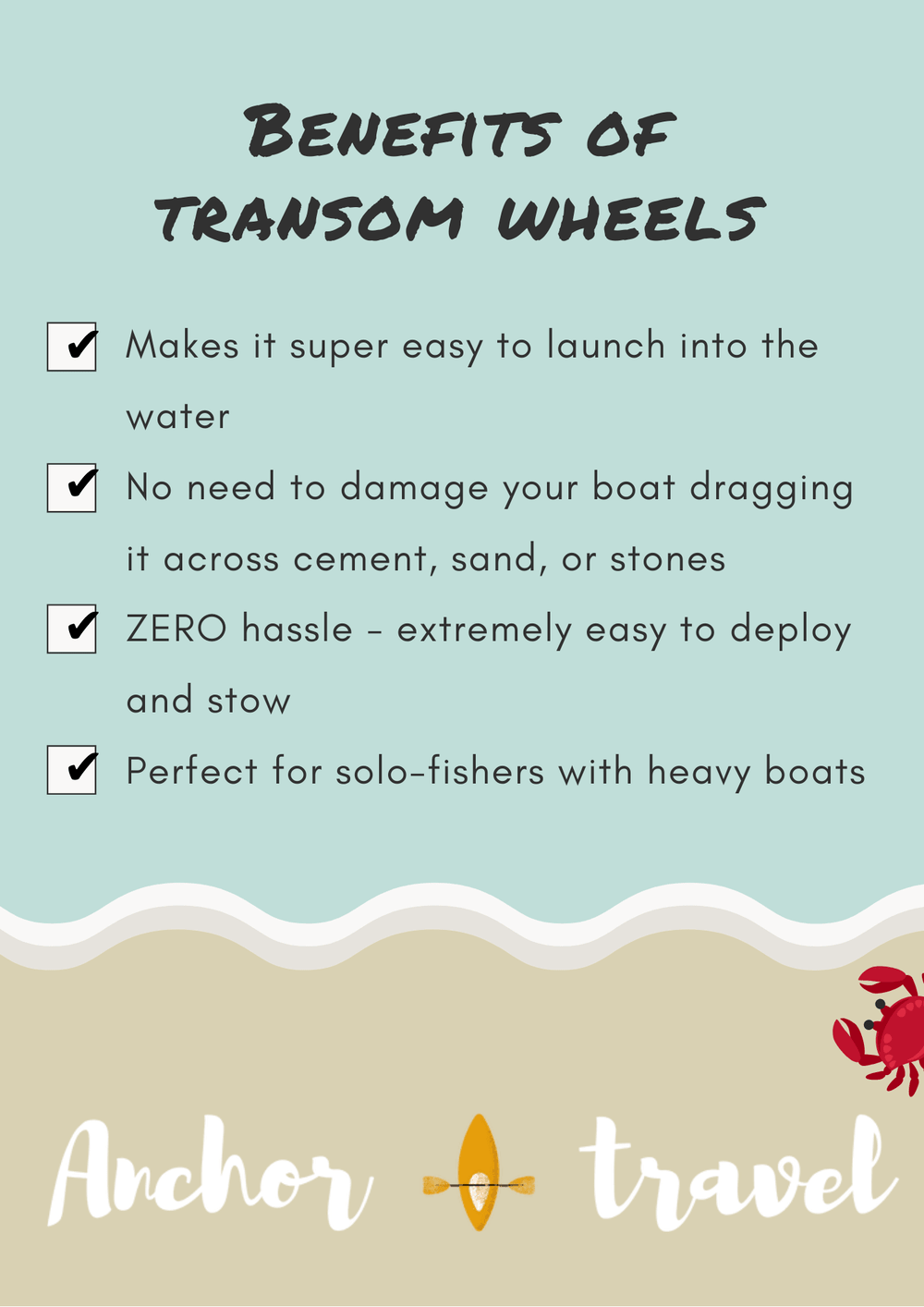 How to Install Transom Wheels
Everybody can install transom wheels.
Yes, you will need to use a drill, but you don't need to be some handyman to get it done.
Transom wheels are installed on – you guessed it – the transom of your inflatable.
If you have a zodiac-style boat (such as those made by BRIS or ALEKO) you'll have a built-in motor mount.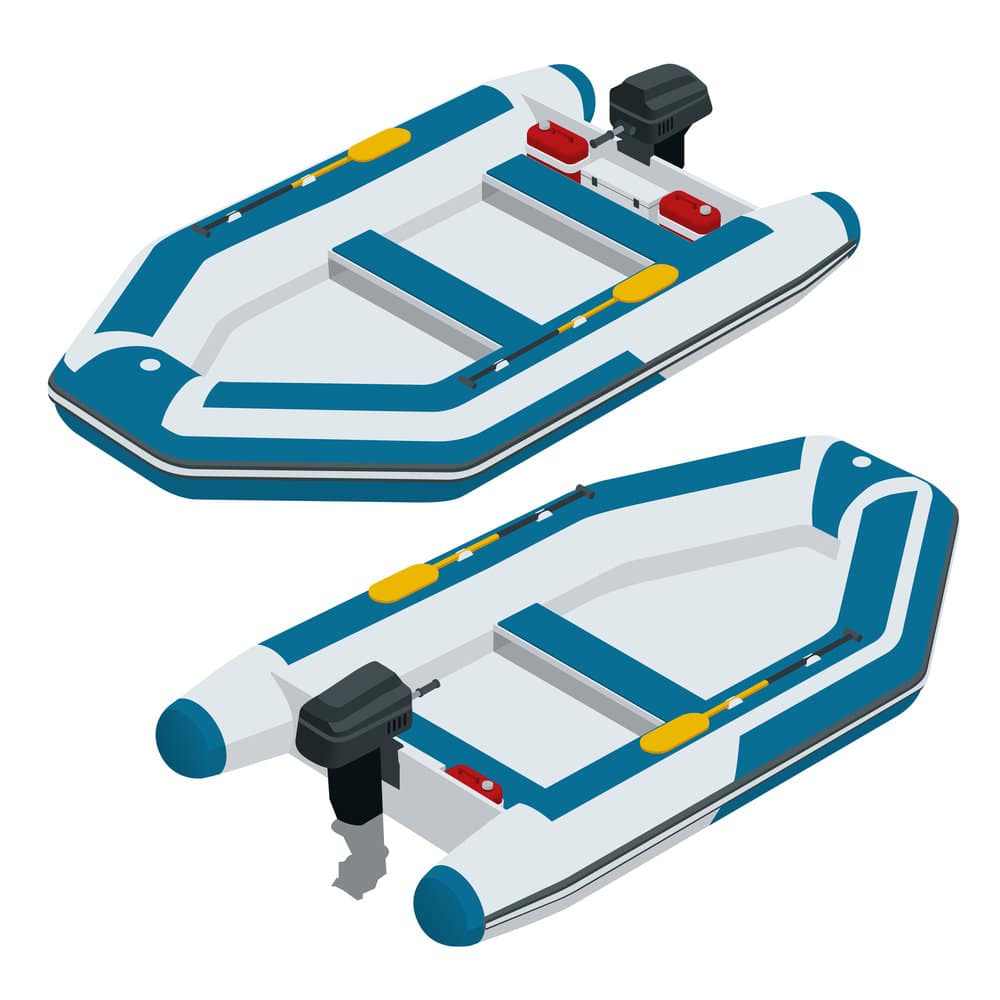 Zodiac-style boats have a hard transom for motors
This is the perfect place to install your transom wheels.
For raft-style boats (like the Mariner 4), you'll need a motor mount installed first.
Get one of those and follow these 4 simple steps
Step 1: Measure
The LAST thing you want is to drill holes in the wrong places.
That's why it's critical to measure everything properly first.
You'll want to install the base about 2 inches away from the boat tubes and 4 inches above the bottom of the transom mount.
If you have a motor in place, make sure the wheels stay clear of it when stowed as well.
Once you find the perfect spot for the base, take a sharpie and mark where the holes should go.
Make sure everything is perfect before moving to the next step.
Step 2: Drill
Take your drill and drill those holes!
Step 3: Seal
With the holes in place, you might think you're done.
Not so fast.
You'll want to apply some sealant first.
This will prevent water from getting in and destroying your transom board.
To do this, screw in the base to the board.
Then, take masking tape and tape all around the base. This creates an outline so the sealant doesn't seep out.
Remove the base and apply the sealant inside the outline.
Finally, bolt the base back in and remove the masking tape.
This will give you a perfectly sealed base on your transom board.
Step 4: Attach
All there's left to do is attach the wheels.
Exact instructions will differ from manufacturer to manufacturer.
Basically, all you have to do is slide in the wheel arms to the base, and use a pin to lock it in place.
It's completely fool-proof.
Once that's done, you're done!
You can now roll your heavy boat around wherever you want.
Want to see how to do it?
Check out this video:
How to fit Transom Wheels to your inflatable tender
Transom Wheel Buying Guide
Now you know how to install transom wheels.
Great!
But how exactly do you find a good one?
When you search online, you'll find dozens of wheels for sale.
Knowing what to look for will save you from getting a BAD product.
So before you click purchase, check these four things first:
Max load

Launch type

Metal parts

Wheel size & material
Let's have a closer look.
1. Max Load
What good is a wheel that can't carry your boat?
It's worthless.
That's why you should always check the maximum load your transom wheel can handle.
Most wheels can carry at least 300 lbs – which is usually more than enough.
But if you're going on a heavy trip, you may want wheels that can carry more.
Remember, it's not only the weight of your boat.
Also consider the weight of your outboard motor, trolling motor, and other gear you're bringing along.
2. Launch Type
There are two types of launch wheels:
One, you have to unscrew the wheels once you get on the water.
The other, all you have to do is swivel it upwards.
Can you guess which one you should look for?
Why the second type of course!
These make it super easy to stow once you hit the water.
And once you're done, you can easily deploy them and roll your boat up to shore.
You'd think all transom wheels have this feature, but some don't.
So make sure you buy one that's foldable.
3. Metal Parts
Transom wheels go into the water.
That's why getting high-quality stainless material is super important.
If not, your transom wheels will rust away immediately.
Before you know it, they'll crash under the weight of your boat.
Make sure about the material.
Look for marine-grade aluminum or stainless steel.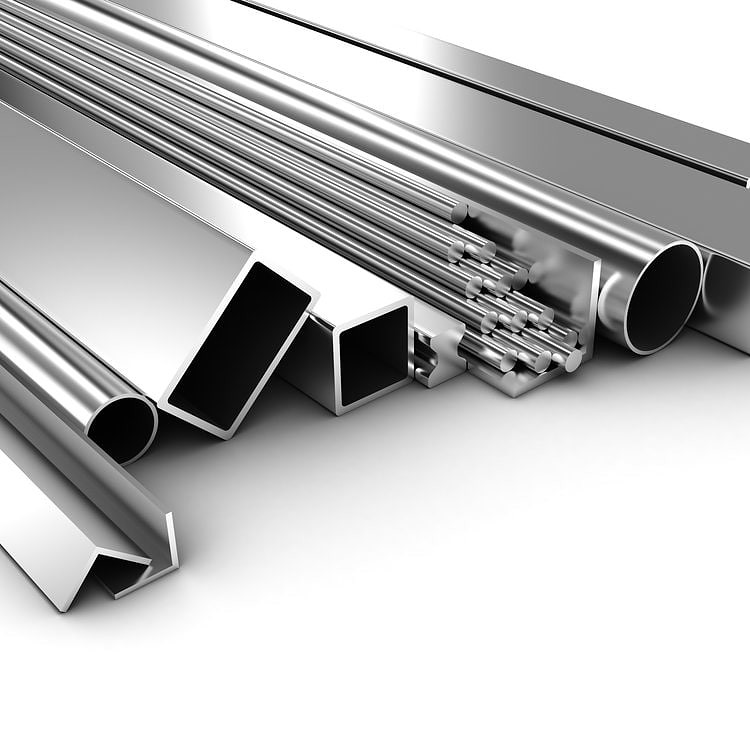 Aluminum and stainless steel are the go-to materials for transom wheels
These will hold your wheels nice and strong for years to come.
4. Wheel Size & Material
Last (but certainly not least), you need good wheels.
The best type of wheels is inflatable. But if you want to save some money, hard plastic models do alright.
Also, Look for wheels that are around 10-15 inches in diameter, and 2-4 inches wide.
Big wheels let you push through sand without getting stuck.
Just make sure they're not too big for your boat!
The 3 Best Transom Wheels for Inflatable Boats
Check those four things, you'll get your hands on good transom wheels every time.
Still not sure?
I've got your back.
Here are three of the best transom wheels you can find online.
1. Seamax 4×4 Launching Dolly
| | |
| --- | --- |
| Max Load | 600 lbs. |
| Type | Foldable (4 positions) |
| Material | Marine-grade aluminum + stainless steel |
| Wheels | 12" x 4" inflatable |
Want the best transom wheels?
You'd have a hard time finding anything better than Seamax's 4×4 launching dolly.
I say this for a couple of reasons.
One, this is an absolutely trustworthy brand.
Seamax products are Canada-made and ensure only the highest quality.
Plus, they're so sure nothing will go wrong, they slapped a 2-year warranty on it.
If it fails for any reason, you can return it back to Seamax.
Two, these transom wheels are beasts.
They can carry up to 600 lbs!
Unless you're bringing a bear along (fun fact: grizzlies weigh 600 lbs), these wheels can bring everything you need.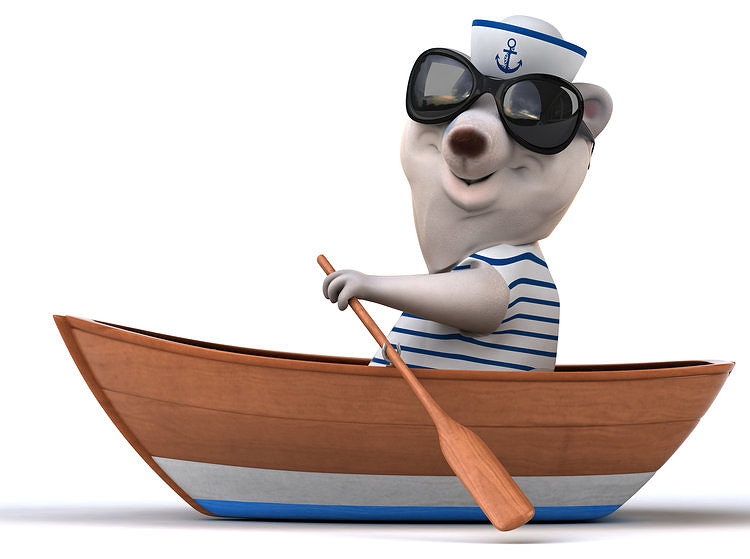 Seamax's wheels can only just carry this boat!
So load up your boat and motors, and throw in your bags – Seamax's launch wheels will take it like a champ.
Three, you can set these wheels in four different positions.
Instead of the standard up and down positions, you can also lock the Seamax wheel at 60 degrees up or down.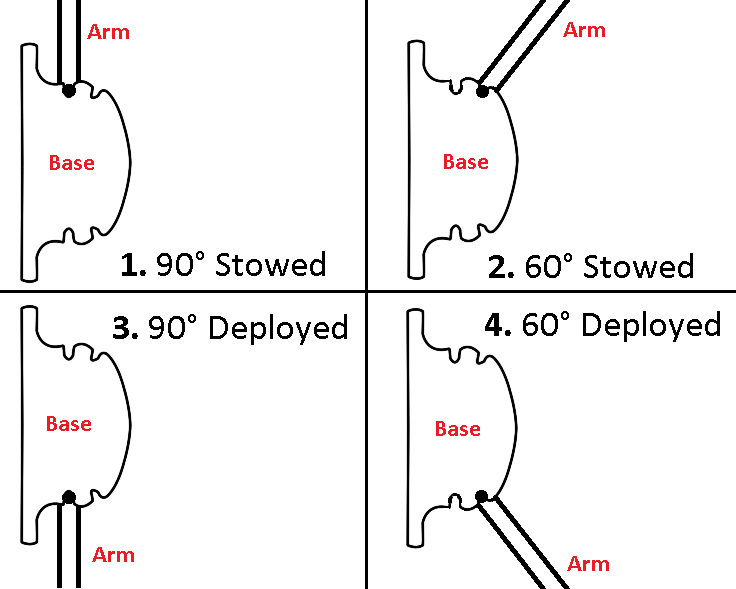 Seamax's 4-position base allows you to tilt the wheels outward if they get in the way
If you find the 90-degree wheels annoying – or if they hit your motor – get them out of the way by switching to 60-degrees.
Plus, you also get to choose between four lengths. Your wheels will never be too short or too tall with this.
Four, these wheels have an amazing build quality.
Built from marine-grade aluminum alloy and stainless steel small parts, these wheels can take a beating.
Sounds great?
It is.
However, I have to warn you that these wheels are expensive.
Very expensive.
But hey, you get what you pay for.
If you want the best, you have to invest in it.
What we like:
Super high-quality build

4 arm positions

4 lengths

Can carry a Grizzly bear

2-year warranty
What we don't like:
2. Aquous Launching Wheels
| | |
| --- | --- |
| Max Load | 300 lbs. |
| Type | Foldable (2 positions) |
| Material | Marine-grade aluminum + stainless steel |
| Wheels | 15" x 4" inflatable |
Not everyone can afford Seamax's wheels.
Not everyone needs that level of quality either.
If you're one of these people, I recommend Aquous' launching wheels.
These are standard, no-nonsense wheels that get the job done.
Made from marine-grade anodized aluminum and stainless steel small parts, these wheels are strong enough to carry up to 300 lbs.
At 15 inches in diameter, these wheels are considerably bigger than Seamax's. But they're not too big for inflatable boats.
It doesn't have the fancy 60-degree locks of Seamax. Instead, Aquous has the standard straight-up or straight-down position.
There's nothing special about these wheels.
However, there's nothing wrong with them either.
And unlike the Seamax, these wheels aren't expensive.
That's why a lot of fishermen prefer the Aquous launch wheels – they're standard, reliable, and affordable.
What we like:
Reliable

Big wheels

Affordable
What we don't like:
3. BRIS Launching Dolly
| | |
| --- | --- |
| Max Load | 300 lbs. |
| Type | Foldable (2 positions) |
| Material | Stainless Steel |
| Wheels | 10" x 3" plastic |
Looking for something even cheaper?
Get BRIS's plastic launching dolly.
Now, I should warn you, you get what you pay for with this.
Instead of the standard inflatable wheels, these wheels are made from hard blue plastic.
They're smaller than both Aquous and Seamax's wheels. At only 10 inches in diameter and 3 inches wide, you may have a tough time in deep sand.
The good thing about plastic wheels is they can't get flat.
You'll never have to worry about punctures… ever.
And despite their size, these wheels can still carry 300 lbs without any problems.
The metal parts are completely built from stainless steel, so you don't have to worry about corrosion either.
However, it isn't very well made.
Attaching and detaching the lock pins can be a little hassle.
Overall though, these wheels get the job done.
If all you need is wheels – and are willing to sacrifice some quality for saving money – BRIS's plastic wheels will be perfect for you!
What we like:
Super cheap

No flat tires

Gets the job done
What we don't like:
Small plastic wheels

Not the best build quality
How to Build Transom Wheels
Not impressed with your options?
Build your own transom wheels instead!
Watch this to see how it's done:
DIY boat launching wheel – tips, trick, material, size and how to. My build detail and experiences,
Conclusion
Transom wheels, the greatest invention since boat trailers.
Never has launching your inflatable boat been easier and better before.
With one of these, you can say goodbye to dragging your boat, scratching it badly, or calling a friend to help you carry it.
Get one of these and make solo fishing easy again!
Have a question? Leave a comment down below!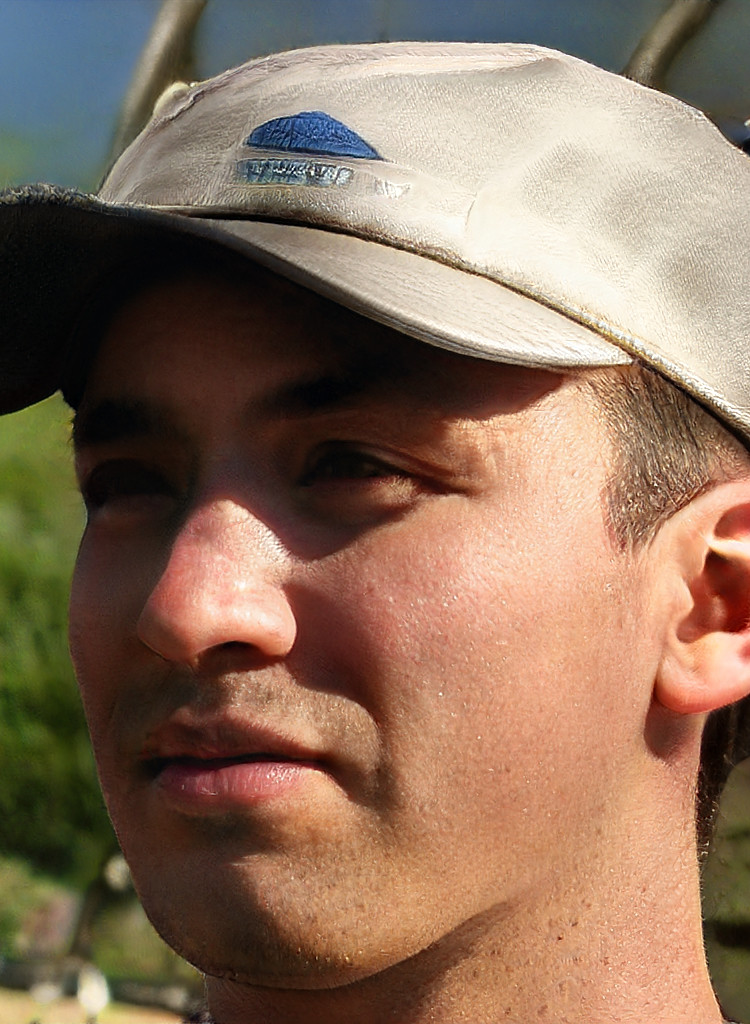 I created this site to help people – to help you – with your boat problems. Instead of helping one person at a time, I want this website to be the "one-stop-shop" for everyone's boating concerns. Read more.