How do you ruin a sunny day out on the lake?
Get sunburnt.
You'll come home to red, painful, peeling skin.
The good news is with an inflatable boat canopy, you can say goodbye to sunburns forever.
The bad news?
You MUST know what you're looking for before getting one.
If not, you could end up with one that:
Doesn't fit your boat

Doesn't keep the sun out

Snaps with a gust of wind

Rips with the slightest pull
So what exactly should you look for?
Today, we're looking at 6 things you need to check before buying an inflatable boat canopy. Plus, I'll also throw in some of the best canopies you can get.
Let's dive in.
6 Things to Look For in Inflatable Boat Canopies/Bimini Tops
From size to material, here's how to choose the best canopy for your inflatable boat.
1. The Perfect Length
Don't buy a canopy without measuring first!
Too many people think canopies have a universal fit. They don't.
Before buying, decide how much shade you want.
Most canopies stretch from 5 to 10 feet long. I, and most other boaters, prefer 6.
This gives an even 3-foot shade on either side of the mount.
Too short?
Go for a longer one.
Whatever you get, make sure you measure how much shade you need first.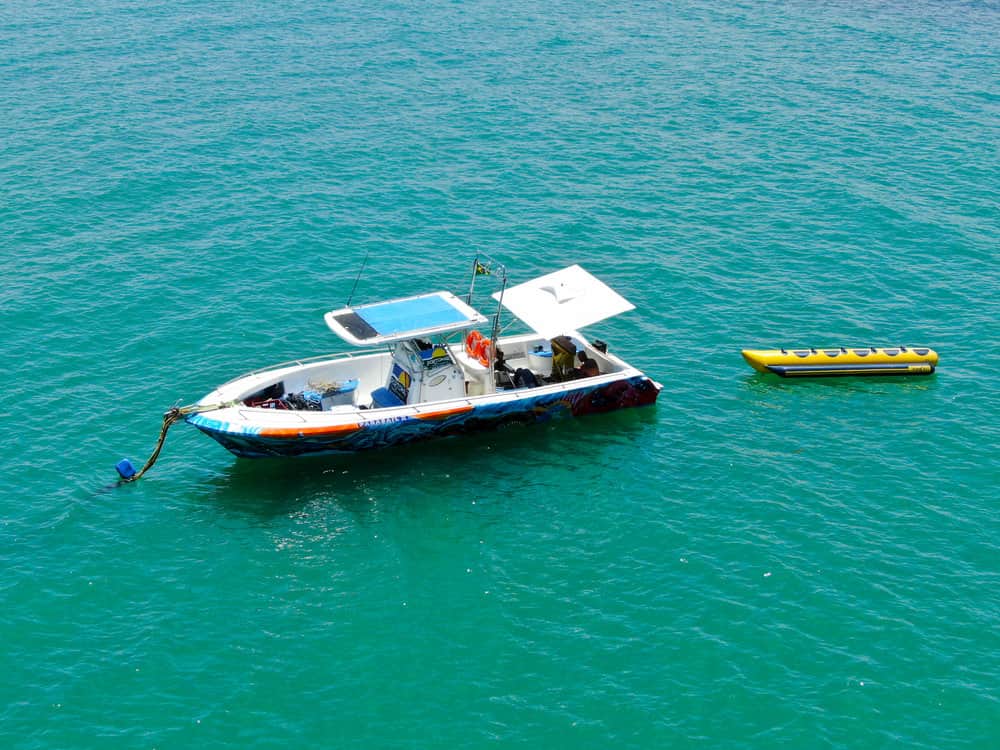 Get the right length so you won't need 2 canopies!
This will give you your perfect length – saving you from getting canopies that don't cover anything (and canopies that cover way too much!).
2. The Right Width
Unlike length, there's no preference involved with width.
There's a right width and there's a wrong width.
Don't get a canopy that's too narrow (it won't block any sun) or a wide (good luck moving around without tipping over).
Try to get a canopy that is as close to the width of your boat as possible.
Sure, you can go an inch or two over or under. But don't expect it to be too steady.
3. The Best Height
The last (but certainly not least!) measurement to make is height.
You want it tall enough to sit comfortably – but not too tall that it doesn't shade anything.
The taller your canopy, the more sun will get in.
What's the ideal height you ask?
Again, it depends on your preference. I'd say around 4 feet is best.
At 4 feet, you can't quite stand up straight. But when you're seated, you'll find it's perfect for keeping the sun away.
4. A Strong, UV-Resistant Fabric
What good is a canopy if it tears when you stretch it out?
What good is a canopy if it breaks under the heat of the sun?
It's worthless.
That's why it's so important to choose a strong, UV-resistant fabric.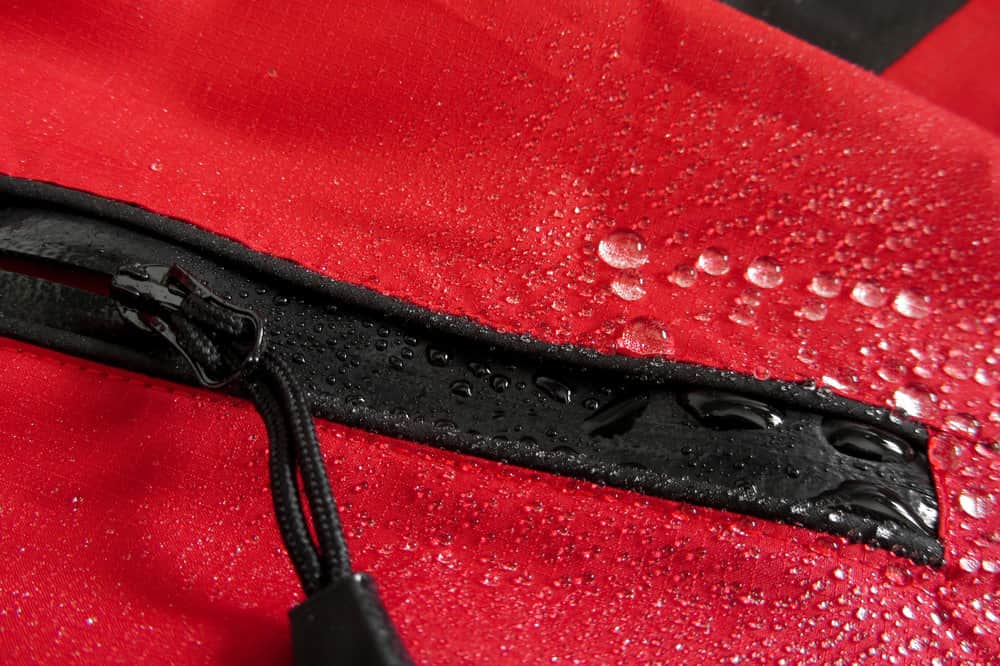 Make sure your canopy is 100% waterproof too!
The best canopies are made from either Sunbrella or polyester fabric.
Sunbrella is a brand of 100% solution-dyed acrylic.
This gives the best UV, mildew, and stain resistance. It's also 100% waterproof despite being breathable.
The best part? It doesn't fade.
Even after hours (or even days!) under the sun, it'll keep its vibrant colors.
Polyester fabric, on the other hand, is a tad more common. This is the material you find on most boat covers.
It isn't at the same level as Sunbrella, but boy does it do its job well.
Polyester is excellent at keeping water and UV-rays out. It's strong, tear-proof, and isn't bad at resisting mildew either (though you'll want to spray mildew-protectant on).
There are a few other (cheaper) fabrics you can choose from. They get the job done, but they're not at the level of Sunbrella and polyester.
5. A Sturdy, Corrosion-Resistant Bow
The bow is the spine of your canopy.
Get a weak one, the whole thing will come crashing down. It won't stand up to even a slight breeze.
That's why you need a solid, sturdy bow.
Two materials make excellent bows: aluminum and stainless steel.
Aluminum is lightweight and strong. It'll hold your canopy up even when you speed through the water.
The only downside is it isn't good for saltwater (you can probably guess why).
Hitting the sea? You'll need a stainless steel canopy.
Saltwater is five times more corrosive than fresh water. Aluminum may be strong, but it's not wise to take it to the beach.
For these trips, you'll need stainless steel.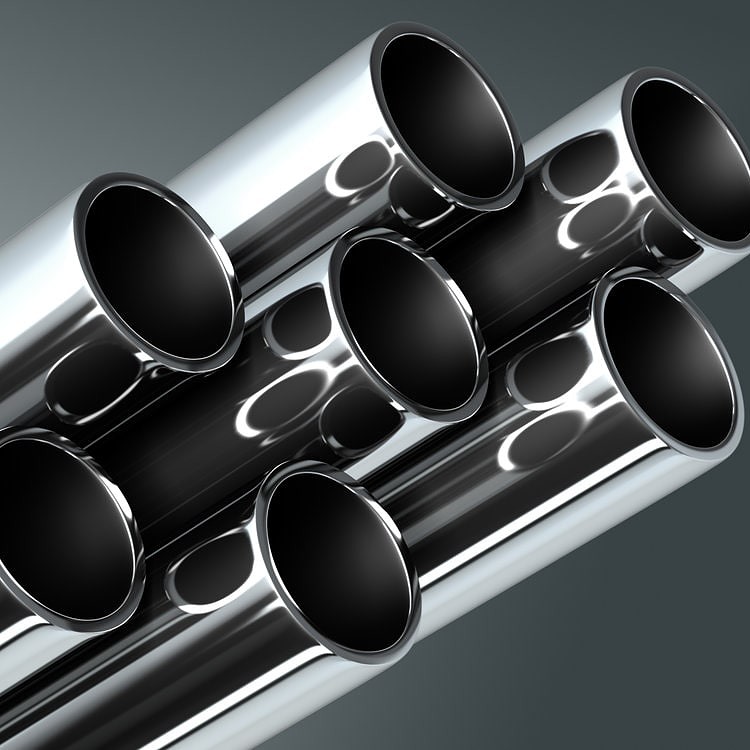 When things get rough, you'll need something that can stand up to corrosion.
It may be heavier and more expensive, but it's also stronger and, well, stainless.
6. A Solid Mount
Next up, the mount.
You can have the strongest bow in the world, but it's no use if it doesn't stick onto your boat.
Unlike hard boats, you can't bolt your mount unto your inflatable.
You'll need some solid glue to get that done.
If you have a PVC boat, I recommend Stabond or Vynabond.
For Hypalon, Clifton Hypalon adhesive works best.
Glue the mount to your boat the same way you would glue a patch on.
4 Best Inflatable Boat Bimini Tops/Canopies
With those 6 things, you should get a great canopy every time.
Still don't know which one to get?
Here are 4 of my favorite canopies for inflatable boats in the market today:
1. Seamax Bimini Top Solution
What we like:
Installs into standard oarlocks

5 size options

Marine-grade aluminum poles

Comes in Sunbrella or polyester

Comes with a glue patch kit
What we don't like:
If you're looking for the best of the best, check out Seamax's Bimini Top Solution.
Yes, this canopy is expensive. But for quality, you'll be hard-pressed to find a better one.
What's more, it's very easy to install.
If you have standard oarlocks, you won't have to bother gluing mounts anymore. Seamax's bimini top fits right into these.
Don't have standard oarlocks?
This canopy also comes with its very own glue patch kit. No need to go looking for the perfect glue.
You also get a bunch of options with this canopy.
There are 5 size options for every type of inflatable boat. Plus, you get to choose between Sunbrella or polyester fabric.
2. Seamander Bimini Top
What we like:
Made from 600 denier polyester

Anti-rust aluminum poles

2 color options

4 size options

2-year warranty
What we don't like:
Another great option you have is the Seamander Bimini Top.
This is a great choice if you're looking for a more affordable (but still complete) canopy.
It's made from 600 denier polyester, which is strong, waterproof, and UV-resistant.
Its aluminum poles are rust-resistant. However, I wouldn't take this to the beach without treating it for saltwater first.
You also get to choose between 4 sizes and 2 colors (gray or burgundy).
Finally, there's a 2-year warranty. This way, you'll never have to worry about defects or damages.
3. Sea Eagle Canopy
What we like:
Made from 322-denier PVC-coated polyester

Foldable aluminum poles

3 size options
What we don't like:
I always say, when in doubt, go for a trusted brand.
Anyone that's into inflatable kayaks knows how good Sea Eagle is. They're one of the top innovators for inflatables.
It's no surprise then, that their canopy is extremely high-quality.
It's only made from 322-denier polyester (unlike the popular 600-denier), but that's coated with PVC for extra strength.
With foldable aluminum poles, it's super easy to set up, stow, and bring along. You also get three size options to fit any inflatable boat you have.
4. YHouse Awning Canopy
What we like:
Made from polyester

3 size options

Super affordable

No need for glue
What we don't like:
Needs D-rings

Not the best quality
If you have an Intex Seahawk, you're in luck.
The YHouse awning canopy was made specifically for this model.
You see, this canopy doesn't have the normal mounts. Instead, you hook it into d-rings around your inflatable boats.
Yes, it can fit other boats. But the Seahawk has D-rings right on its four corners (perfect for this canopy).
The great thing about this canopy is that it isn't only for your boat.
Want shade on land?
You can peg this canopy to the ground and use it as a tent!
Now, it does leave some to be desired in terms of quality. Look at its price though, and you'll realize that this canopy is a bang for your buck.
Conclusion
You don't have to suffer from sunburns when you're out at the lake.
Neither do you have to rush to shore when it starts to rain.
With a good inflatable boat canopy, you can say goodbye to these problems forever.
Have a question? Ask me in the comments below!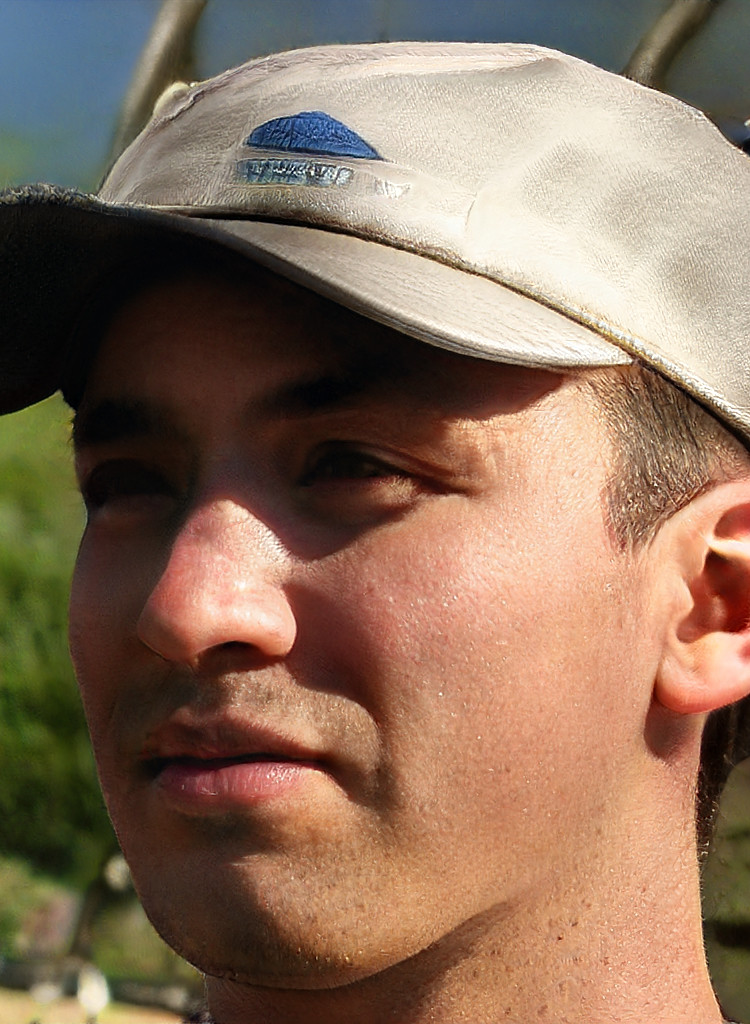 I created this site to help people – to help you – with your boat problems. Instead of helping one person at a time, I want this website to be the "one-stop-shop" for everyone's boating concerns. Read more.