Buying an inflatable boat is always super exciting.
But, as I'm sure you know by now, it can also be a real headache.
There are so many brands for every type of inflatable boat.
And some brands, such as Solstice Inflatables, have a boat for every need!
They have cheap boats, expensive boats, and they even have a full kayak line-up.
This begs the question…
"How good are they?"
Today, we're taking an in-depth look at Solstice Inflatables. We'll look at:
Who Solstice is for
The Solstice inflatable line-up
The Solstice store
Who's behind Solstice
We'll also look at your alternatives, so you'll come away knowing whether or not Solstice is the brand for you.
Let's dive in!
Who is Solstice For?
Here's the amazing thing:
Solstice is built for just about everyone.
Want a simple, cheap inflatable for the whole family? Solstice has got that.
Want a beginner kayak? Solstice has got that.
Or how about a "professional" kayak"? Solstice has got that.
Want a solid dinghy with a hard floor that can handle rough waters? Solstice has got that!
Every type of inflatable boater will find their needs met by Solstice. From beginners to pros, from low budgets to high budgets.
They are an incredibly diverse brand.
But how good is their quality?
Solstice Product Line-Up
As I've said before, Solstice has an inflatable for every use.
Whether you're looking for a boat or a kayak, they've got your back.
Affordable Inflatable Boats
Unlike other brands that only make cheap inflatables or only professional ones, Solstice makes both.
They have three crazily affordable boats: the SunSkiff, the Outdoorsman, and the Voyager.
No, these affordable boats don't have the most impressive features.
But when you look at them, you'll find they have all you need to have a great time at the lake.
They're made from vinyl, have grab lines, have oarlocks (sometimes rotational), and have rod holders and motor mount fittings (except the SunSkiff).
Plus, again, they're all super cheap.
Take the SunSkiff for example.
This is hands down one of the cheapest boats in the market today. It's so low-priced, you might mistake it as a pool toy.
When you get it though, you'll find that it's strong enough to handle calm lakes.
Going fishing?
Get the Outdoorsman.
With its two sets of rotational oarlocks and its rod holders, you'll have a swell time fishing.
If you want to bring everyone along, check out the Voyager 6-person boat.
This boat can carry up to 1,150 lbs!
And while it can't actually fit six people (unless you're all kids), it's big and spacious enough to bring your family along.
"Professional" Inflatable Boats
Aside from their affordability, Solstice also produces some high-quality inflatables as well.
These aren't exactly "professional" boats – they're not as strong as, say, the professional boats of BRIS. But they're far stronger than your cheap inflatables.
Solstice has two of these, the Quest and Sportster.
The Quest is a tough cookie. Built from 500 denier 3-ply PVC, it can take quite a beating. Plus, it also has an all-around rubber rock guard for collision protection.
With its I-beam flooring and keel, you can ride the waves smoothly and with some speed.
This boat also has heavy-duty D-rings, grab lines, and a motor mount.
Sound good?
Well, the Sportster is one step ahead.
This zodiac-style inflatable has everything the Quest has and more.
First up, it has an aluminum slat-floor. It's not quite as solid as ALEKO's, but it's also far more convenient to install.
It also has a solid transom board. This makes it super easy to install trolling motors or even outboard motors up to 10 HP.
Finally, it has aluminum benches. Unlike the free seats that come with all other Solstice boats, this one is super comfortable. You can sit and enjoy while you fish along.
It's more expensive than the Quest. But if you want a better and more comfortable fishing experience, it's worth the price.
Inflatable Kayaks
Love inflatable kayaks?
Well, Solstice has got their own line-up of those as well.
And like the inflatable boats, they also have their affordable and "professional" models.
On the cheap side, they have an incredibly inexpensive Rogue kayak.
Don't expect a lot from this kayak. It's made from vinyl and is super simple in design.
For beginners though, it's a treat.
With its price point, this is the perfect way to get into inflatable kayaks.
Then there's the Durango and the Flare.
The Durango isn't quite a pro kayak. But boy is its features noteworthy.
Made from 600-denier material with a nylon cover, this kayak is strong. It's so tough, you can take it down Class III rapids!
It also comes with adjustable bucket seats, a navigational skeg, Boston valves, a foot pump, a carry bag, and heavy-duty D-rings.
The Flare, on the other hand, takes it a step further.
This kayak uses the ultra-modern drop-stitch technology for its floor.
Not only can it take high pressures, but it's also completely flat. This makes it as if you had solid flooring on your kayak.
And that's not all.
The Flare is also thicker than the Durango. With a 1,000-denier 3-ply material, rock hits won't puncture this bad boy.
It comes with everything the Durango has, plus it's also self-bailing. This way, even as you speed down Class III rapids, you won't have to worry about flooding your kayak.
Overall it's a very high-quality kayak, almost professional even.
SUPs and Accessory Shop
Aside from their boats and kayaks, Solstice also makes some great SUPs.
If you're into stand-up paddleboarding, you can choose from Solstice's nine SUP models. From the Bali…
…to the Maori.
Their accessory shop is also packed with all your needs. Here you can buy:
Inflatable docks
Aquatic fitness mats
Giant pool toys
Navigational skegs
Paddles
Inflatable seats
D-Rings
And a lot more!
Who Makes Solstice Boats?
How do you spot a quality brand?
One way to do this is to check their history.
And boy does Solstice have a good history.
Solstice is the watersports branch of Swimline, a family business that goes all the way back to 1971.
Swimline started out making pool liners – but eventually started creating pool toys, pool maintenance equipment, and watersport products.
Today, they're one of the leading brands in the pool industry and one of the most innovative as well. They're one of the brands that are really pushing drop-stitch technology forward.
Talk about quality, this is a brand you can trust. However, don't get your expectations too high with their cheap boats. You get what you pay for with those.
Swimline is based in Edgewood, New York. For customer service, you can reach them through phone or email for your concerns.
Alternatives
Because Solstice's line-up is so complete, they're competing with just about everyone.
But if there's one thing Solstice is missing, it's an absolute high-end boat.
Yes, they have their semi-pro boats and kayaks, but these aren't quite military-grade.
For that, you go for boats by ALEKO
or BRIS.
Another similar brand to Solstice is Sea Eagle.
These two are competing in the world of inflatable kayaks and drop-stitch technology. Sea Eagle also has the SE9 inflatable boat, which is comparable to Solstice's Quest and Sportster models.
Finally, there's Intex. As we all know, Intex is the king of cheap inflatables. So there's also that if you're going for an affordable boat.
Conclusion
Is Solstice any good?
Yes.
Heck yes.
In the world of inflatables, this is one of the best brands you can go for.
Yes, their cheap boats are still going to be cheaply made.
But there's no doubt in my mind that this is a brand you can rely on.
So if you're considering a Solstice boat, go and get it!
Have a question? Leave a comment below!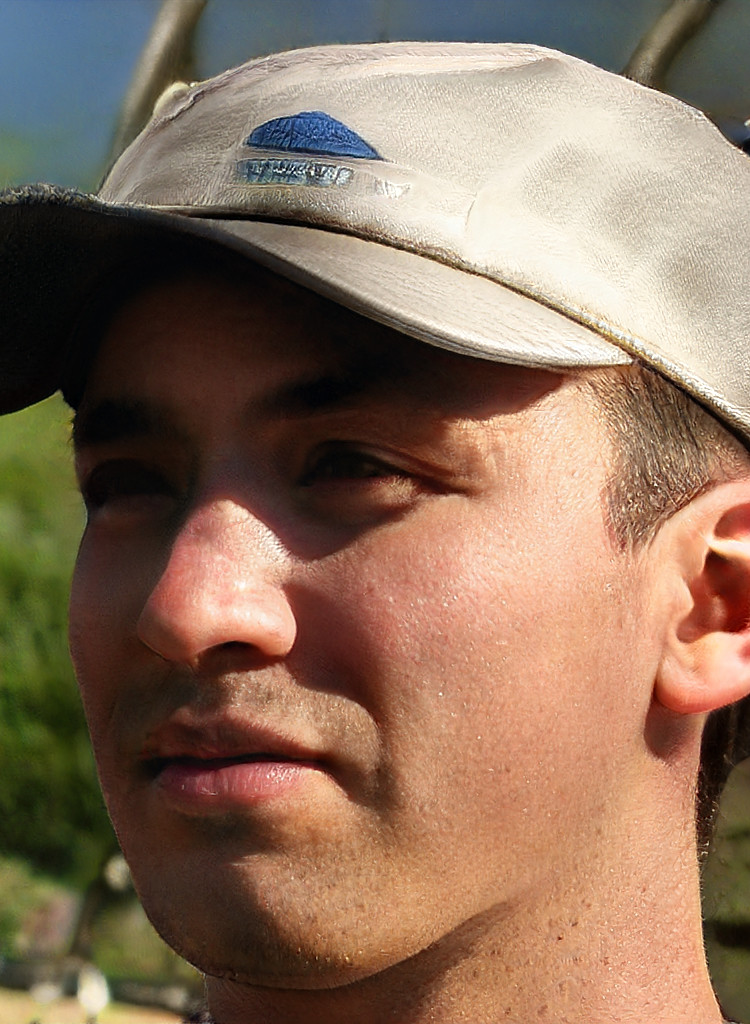 I created this site to help people – to help you – with your boat problems. Instead of helping one person at a time, I want this website to be the "one-stop-shop" for everyone's boating concerns. Read more.