Looking for the best remote control trolling motor?
If so, you'll come across six popular choices:
Minn Kota Powerdrive
Minn Kota Terrova
Minn Kota Ultrex
Aquous Haswing Cayman
They're all good motors. But the big question is:
Which one should YOU get?
Unfortunately, most buying guides are shallow. They only show you the specs of these motors.
They don't put them head-to-head and show you exactly how they compare. They don't show you which will suit your particular needs.
I'm here to change that.
Today, I'm not only giving you the top six remote-control trolling motors – I'm also comparing them side-by-side. This will give you a clear picture of which one you should go for.
Plus, I'll also answer some of the burning questions readers have about remote-control trolling motors.
Ready?
Let's dive in!
IN A HURRY? HERE'S OUR TOP PICKS
The 6 Best Remote Control Trolling Motors Head-to-Head
Whether its one of the four Minn Kotas, the Motorguide, or even the lesser-known Aquous – let's have a look at what each of these trolling motors has to offer.
1. Minn Kota PowerDrive
| | |
| --- | --- |
| Power Options | Shaft Lengths |
| 45, 55, 70 lbs | 48", 54", 60" |
In Minn Kota's packed line-up, the Powerdrive is the cheapest motor you can get with remote control.
Think of this as the base of their remote control line-up.
With it, you get Minn Kota's famous i-pilot remote control. This not only gives you complete control of your motor from afar, but it also has a bunch of special features.
The i-pilot lets you enjoy Minn Kota's spot-lock, i-track, and GPS go to. Check out what it can do in this video:
Other than that though, the Powerdrive is lacking a lot of Minn Kota's goodies.
One notable feature that's missing is lift-assist. Without this, you'll have to manually deploy and stow your motor, which can get quite heavy.
It isn't a huge problem. But if the water gets choppy, you'll have a hard time doing this.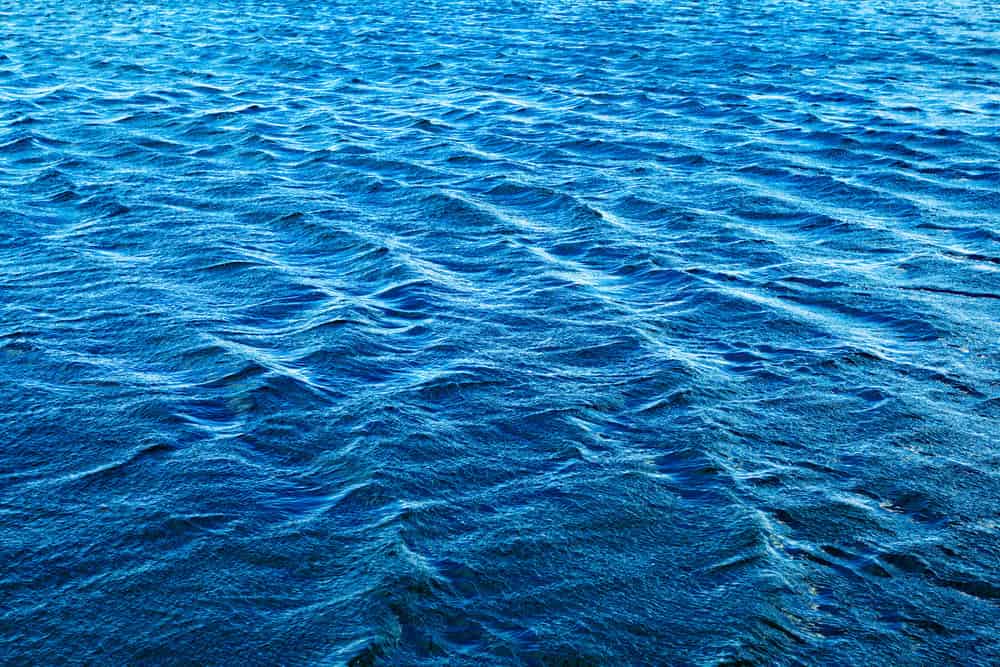 When water gets rough, you'll have a hard time stowing or deploying your Powerdrive
The Powerdrive is also missing Minn Kota's Mega Down Imaging technology.
Yes, you can still use the Humminbird fishfinder with this model. But you can't get those crystal clear images beneath the surface that the Mega Down gives.
The foot pedal of the Powerdrive is also very simple. Aside from basic navigation controls, there isn't much more you can do with it (unlike the Ulterra's foot pedal).
Plus, you can NOT use the foot pedal and remote control at the same time. You have to choose one or the other – a problem that higher-end motors don't have.
Once again, it's not too much of a big deal. Not ideal, sure. But remember, this is the cheapest remote control motor from Minn Kota you can get.
It's also the smallest RC trolling motor of Minn Kota. This is ideal for inflatable boats (you don't want a super heavy motor anyway).
At the end of the day, it makes sense that the Powerdrive isn't packed with these features. Not everyone needs all of them anyway.
What we like:
Cheapest Minn Kota with remote control
Comes with i-pilot and a simple foot pedal
Compatible with Humminbird fish finder
Lightest Minn Kota RC trolling motor (great for inflatable boats)
What we don't like:
Can be difficult to stow and deploy
Lacks a bunch of features
2. Minn Kota Terrova
| | |
| --- | --- |
| Power Options | Shaft Lengths |
| 55, 80, 112 lbs | 45", 54", 60", 72" |
The Terrova is the second motor in Minn Kota's remote control line-up.
Compared to the Powerdrive, it has a few significant upgrades.
The biggest one being that it now comes with the i-pilot link.
Now, if you think the i-pilot link is just a touch screen version of the i-pilot, boy are you wrong.
You get so much more with this upgrade. Including:
A bunch of extra space for spot-lock and i-track (2,500 vs 16 for spot-lock, and 66 vs 16 for i-track)
Ability to save and follow a previously taken route (i-track)
Ability to follow a previously taken route from a distance (i-track offset)
Ability to trace your route in reverse (backtrack)
Ability to follow contour lines beneath the surface (follow the contour and contour offset)
Ability to circle a specific area automatically (circle mode)
Ability to control your motor through your Humminbird fish finder
Cool right?
Well, there's more.
The Terrova is also a lot easier to deploy and stow. This is thanks to the lift-assist system it has in place.
Springs are built into this motor, helping with the deploying and stowing. You'll never have to struggle to get the motor up or down again.
And unlike the Powerdrive, you can integrate Minn Kota's Mega Down Imaging system.
For tech-savvy fishers – and people who want to catch as many fish as possible – this is a dream come true. With it, you can see exactly what is going on underneath your boat.
However, the Terrova's Mega Down Imaging is limited to seeing directly underneath. You can't see on the sides of your boat (something available on higher models).
You get the point.
The Terrova is certainly one step ahead of the Powerdrive (it's also one step ahead in price). However, it isn't quite at the top level yet.
What we like:
Lift-assist makes it easy to deploy and stow
Mega Down Imaging lets you see underwater
What we don't like:
Mega Down Imaging can only see downwards
On the expensive side
3. Minn Kota Ultrex
| | |
| --- | --- |
| Power Options | Shaft Lengths |
| 80, 112 lbs | 45", 52", 60" |
Now we get to the heavyweights.
Some argue that the Ultrex is Minn Kota's best motor ever. Others insist it's the Ulterra.
Whatever the case, one thing is for certain: these two trolling motors are monsters.
The Ultrex may not be exploding with features like the Ulterra. However, people love it for how tough it is. You won't find a Minn Kota more durable than this one.
It's so durable, Minn Kota slapped a 3-year warranty on this motor. They're so confident nothing will go wrong, they added a whole extra year of coverage! All other Minn Kota's only get 2-year warranties.
Compared to the Terrova, Ultrex has everything and more. Like the Terrova, it has i-pilot link, lift-assist, and Mega Down Imaging.
Unlike the Terrova, it's Mega Down Imaging allows you to see directly underneath AND to the sides. This way, no fish can ever get away from you.
The Ultrex is also the ONLY motor to have power steering. If you're fishing in areas with underwater grass, this will make it effortless for you to steer. Power steering lets your propeller turn even if it's caught up.
It doesn't get too fancy with the features like the Ulterra. But it has everything it needs on top of an extremely strong build.
Oh, did I mention the price? As you can probably guess, this motor is not cheap… at all.
If you're a serious fisherman though, you'll get what you pay for with the Ultrex.
What we like:
Top 2 Minn Kota motor
Toughest Minn Kota motor
Comes with i-pilot link and lift-assist
Mega Imaging can see downwards and sideways
3-year warranty
Only motor with power steering
What we don't like:
Expensive
No lightweight options
4. Minn Kota Ulterra
| | |
| --- | --- |
| Power Options | Shaft Lengths |
| 80, 112 lbs | 45", 60", 72" |
The other top dog is the Ulterra. No other motor can challenge these two.
The crazy thing about the Ulterra is that compared to the Ultrex, it has even MORE features!
You'd think you can't add anything else, but Minn Kota has done it.
Instead of the lift-assist system, stowing and deploying your Ulterra is 100% automatic. All you have to do is click your remote, and the motor will do the job by itself.
You don't even have to be on your boat!
Then there's Power Trim, which makes sure you never have to go near your motor ever again.
You don't only get automatic deploy/stow, Power Trim also allows you to adjust your shaft length from your remote. You can set the perfect length for shallow and deep waters even if you're on the other side of the boat.
And remember, that's on top of everything else Minn Kota offers. The Ulterra also comes with Mega Down Imaging (with side view), and the i-pilot link.
However, it does NOT have power steering – only the Ultrex has that.
What it does have though, is the most complete foot pedal around. With more controls than any other motor, it's no surprise that the Ulterra's foot pedal is extremely sophisticated.
You can control every single feature with the touch of your foot.
As you can probably guess, this is Minn Kota's most expensive motor. Its price is even bigger than that of the Ultrex!
This is why many people prefer the Ultrex.
Ulterra's price tag is just way too much for some people. People that don't need "overly fancy features."
And while the Ulterra is built to last, these high-tech features sometimes run into problems. Which is why the Ultrex is said to be the toughest Minn Kota.
But if you have the cash to burn, why not get Minn Kota's (the world's?) most stacked motor?
What we like:
Automatic stow and deploy
Power trim lets you adjust shaft length from remote control
Comes with i-pilot link and Mega Down Imaging
Most complete foot pedal
What we don't like:
Too fancy
Most expensive Minn Kota
5. Motorguide Xi5
| | |
| --- | --- |
| Power Options | Shaft Lengths |
| 55, 80, 105 lbs | 45″, 48″, 54″, 60″, 72″ |
In case you forgot, Minn Kota isn't the only company with remote control trolling motors.
Their main competition, Motorguide, is also fighting for a slice of the cake. With their Xi5, they are taking the challenge to Minn Kota.
Looking at the specs, you could say that the Xi5 is somewhere between the Terrova and Ultrex. It's better than the Terrova, but not quite at the same level as the Ultrex.
That said, the Xi5 trumps both of these motors in some areas.
For one, the Xi5 is extremely strong and durable – even compared to the Ultrex.
Motorguide is famous for its no-nonsense and extremely tough motors. When you compare the Xi5 side-by-side with Minn Kotas, this difference will shine through.
The other area is its price.
The Xi5 is a step ahead of the Terrova. However, its price tag is only slightly higher. And it's cheaper than the Ultrex.
Fishermen who don't want to spend too much and want helpful features, love Motorguide.
With the Xi5, you get all the important bits. With their remote control system, you can enjoy:
Co-pilot
Auto-pilot
GPS spot-lock
Route recording (same as i-track)
The only problem with Motorguide's remote is that it doesn't display which settings you're on. You'll have to check those on the motor itself, or you can also guess.
Aside from the remote, you also get a lift-assist system, a fishfinder, and a wireless foot pedal.
Now, the foot pedal isn't the easiest to control. But if you're going to use the remote control, this won't be a problem.
What we like:
Super durable motor
Comes with a remote control that has co-pilot, auto-pilot, spot-lock, and route recording
Comes with lift assist, fishfinder, and wireless foot pedal
Cheaper than Minn Kota
What we don't like:
Poor foot pedal control
No settings display on the remote control
6. Aquous Haswing Cayman
| | |
| --- | --- |
| Power Options | Shaft Lengths |
| 55 lbs | 48", 54" |
Looking for the cheapest possible remote control trolling motor?
Well, let me introduce you to the Aquous Haswing Cayman.
This motor costs only half of what Minn Kota and Motorguide are charging!
Why so cheap you ask?
For one, this motor is made in China.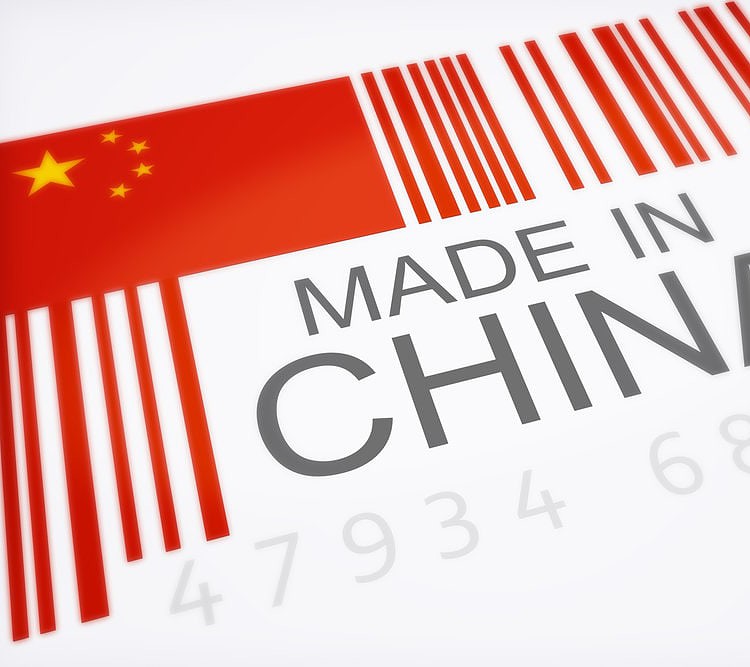 Remember, just because it's made in China doesn't mean it's horrible
Quality-wise, there's no way the Haswing Cayman can stand up to the two giant brands.
But it doesn't even try to.
Instead, Aquous built a decent RC trolling motor that everyone could afford. They're targeting low-budget fishermen who need that remote control.
And that's not all that the Haswing Cayman has to offer either.
This motor also comes with a lift-assist system, making it easier to haul up and down than the Powerdrive.
But perhaps the best thing is that this motor is saltwater-ready.
If you're hitting the beach, finding a trolling motor that can handle saltwater can be a challenge. Now try looking for a saltwater remote control trolling motor, it becomes twice as difficult.
With the Aquous Haswing Cayman though, this is not a problem at all.
What is a problem is their customer service.
Since these motors are built thousands of miles away in China, don't expect great customer service. Yes, their motors have warranties, but good luck getting in touch with the company – a few people have had bad experiences with this.
So is the Aquous Haswing Cayman worth the "risk"?
At its price point, there's not much to lose.
Plus, if you read their reviews on Amazon, you'll find that hundreds of people love it. Hundreds of people are glad they chose to save money rather than splurging on a Minn Kota.
What we like:
Super affordable
Lift-assist
GPS option available
Saltwater-ready
What we don't like:
Made in China
Poor customer service
Which One Should You Get?
By now, you should have a good idea of which one you should get.
Still confused? Here's a rundown of what you can expect from each one:
If all you want is a remote control, and don't mind a sub-par build or poor customer service – the Aquous Haswing Cayman can save you a LOT of money.
If you're concerned about quality, but still don't have a lot of cash – Minn Kota's Powerdrive will be a good fit for you.
If you have a bit more cash and want some of the better features like lift-assist or the i-pilot link – upgrade to the Minn Kota Terrova.
If you're looking for the most solid, simple, yet feature-rich motor – Motorguide's Xi5 will be your cup of tea.
If you have money to spend on a top 2 motor, but don't want to deal with overly-fancy features – get your hands on the Minn Kota Ultrex.
If you want the best of the best, state-of-the-art features, and don't mind how expensive or complex they can be – Minn Kota's Ulterra will be your ultimate choice.
With that, you should know exactly what you want.
Frequently Asked Questions
Are there stern-mounted remote-control trolling motors?
Yes. However, these are quite rare. Remember, bow-mounted motors are a lot easier to steer. That's why most manufacturers only build bow-mount trolling motors.
Can you convert a bow mount into a stern mount?
Yes. However, your remote control won't work properly if you do this. The electronics were designed for bow mounts, so your remote control will go crazy if you transfer the motor to the stern.
Can you install a remote control system into a regular trolling motor?
It can be done. But there's no easy way to do this. You have to be an electrician to get it right.
That said, some motors – such as the Powerdrive – are sometimes sold without the i-pilot system installed. If you get one of these, installing the i-pilot is easy.
Check out this video:
Note: this only works for motors that are made for i-pilot installation, NOT regular motors.
What's the difference between Co-Pilot, AutoPilot, and I-Pilot?
These three are Minn Kota features. Co-pilot allows you to turn your motor on and off, adjust the speed, and navigate.
AutoPilot uses a compass. With it, you can set a direction and speed and your motor will do the job automatically.
I-Pilot is the remote control system with the most advanced features. It's what allows you to spot-lock, go-to a certain destination automatically, and keep your i-tracks.
What are i-tracks?
I-track allows you to record the specific route you took and save it. With it saved, all you have to do is push a button and your motor will take you on that same route by itself! See how it works here:
What is Minn Kota Riptide?
Minn Kota creates two versions of their motors: regular and Riptide. Riptide motors are saltwater-ready. However, Riptide models do NOT have remote control. They're also not fish finder compatible.
Are remote-control trolling motors worth it?
RC trolling motors cost a lot more than traditional motors. For some people, it's way too much. But for people looking for the best modern fishing experience, this is something they need.
What are the benefits of remote control trolling motors?
Makes your job a lot easier
You can prepare your line as you move to your destination
Cool, exciting features to play around with
Spot-lock allows you to stay in place as you fish
No need to stay beside the motor all the time anymore
And more.
Conclusion
So what will it be?
Powerdrive?
Xi5?
Ulterra?
Whatever you choose, you'll surely end up with a great remote control trolling motor. So grab one today to enjoy unmatched convenience when you get fishing!
Have a question or something to say? Leave a comment below and I'll get right back to you!